Netflix aims to curtail password sharing – and bring in ads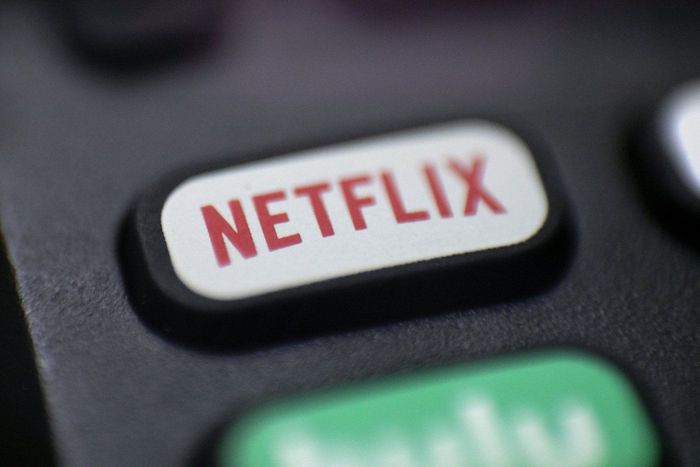 By Michael Liedtke in San Francisco
SAN FRANCISCO (AP) — Netflix suffered its first subscriber loss in more than a decade, causing its shares to plunge 25% in extended trading amid concerns that the pioneering streaming service may have already seen its best days.
The company's customer base fell by 200,000 subscribers during the January-March period, according to its quarterly earnings report released Tuesday It's the first time that Netflix's subscribers have fallen since the streaming service became available throughout most of the world outside of China six years ago. The drop this year stemmed in part from Netflix's decision to withdraw from Russia to protest the war against Ukraine, resulting in a loss of 700,00 subscribers.
Netflix acknowledged its problems are deep rooted by projecting a loss of another 2 million subscribers during the April-June period.
If the stock drop extends into Wednesday's regular trading session, Netflix shares will have lost more than half of their value so far this year — wiping out about $150 billion in shareholder wealth in less than four months.
Netflix is hoping to reverse the tide by taking steps it has previously resisted, including blocking the sharing of accounts and introducing a lower-priced — and ad-supported — version of its service.
Aptus Capital Advisors analyst David Wagner said it's now clear that Netflix is grappling with an imposing challenge. "They are in no-(wo) man's land," Wagner wrote in a research note Tuesday.
Netflix absorbed its biggest blow since losing 800,000 subscribers in 2011 — the result of unveiled plans to begin charging separately for its then-nascent streaming service, which had been bundled for free with its traditional DVD-by-mail service. The customer backlash to that move elicited an apology from Netflix CEO Reed Hastings for botching the execution of the spin-off.
The latest subscriber loss was far worse than a forecast by Netflix management for a conservative gain of 2.5 million subscribers. The news deepens troubles that have been mounting for the streaming since a surge of signups from a captive audience during the pandemic began to slow.
It marks the fourth time in the last five quarters that Netflix's subscriber growth has fallen below the gains of the previous year, a malaise that has been magnified by stiffening competition from well-funded rivals such as Apple and Walt Disney.
The setback follows the company's addition of 18.2 million subscribers in 2021, its weakest annual growth since 2016. That contrasted with an increase of 36 million subscribers during 2020 when people were corralled at home and starved for entertainment, which Netflix was able to quickly and easily provide with its stockpile of original programming.
Netflix has previously predicted that it will regain its momentum, but on Tuesday faced up to the issues bogging it down. "COVID created a lot of noise on how to read the situation," Hastings said in a video conference reviewing the latest numbers.
Among other things, Hastings confirmed Netflix will start crack down on the sharing of subscriber passwords that has enabled multiple households to access its service from a single account, with changes likely to roll out during the next year or so.
The Los Gatos, California, company estimated that about 100 million households worldwide are watching its service for free by using the account of a friend or another family member, including 30 million in the U.S. and Canada. ""Those are over 100 million households already are choosing to view Netflix," Hastings said. "They love the service. We've just got to get paid at some degree for them."
To stop the practice and prod more people to pay for their own accounts, Netflix indicated it will expand a test introduced last month in Chile, Peru and Costa Rica that allows subscribers to add up to two people living outside their households to their accounts for an additional fee.
Netflix ended March with 221.6 million worldwide subscribers. The subscriber downturn clipped Netflix's finances in the first quarter when the company's profit fell 6% from last year to $1.6 billion, or $3.53 per share. Revenue climbed 10% from last year to nearly $7.9 billion.
With the pandemic easing, people have been finding other things to do, and other video streaming services are working hard to lure new viewers with their own award-winning programming. Apple, for instance, held the exclusive streaming rights to "CODA," which eclipsed Netflix's "Power of The Dog," among other movies, to win Best Picture at last month's Academy Awards.
Escalating inflation over the past year has also squeezed household budgets, leading more consumers to rein in their spending on discretionary items. Despite that pressure, Netflix recently raised its prices in the U.S., where it has its greatest household penetration — and where it's had the most trouble finding more subscribers. In the most recent quarter, Netflix lost 640,000 subscribers in the U.S. and Canada, prompting management to point out that most of its future growth will come in international markets.
Netflix also is trying to give people another reason to subscribe by adding video games at no extra charge — a feature that began to roll out last year.
CRTC renews CBC licensing for another five years, tweaks its mandate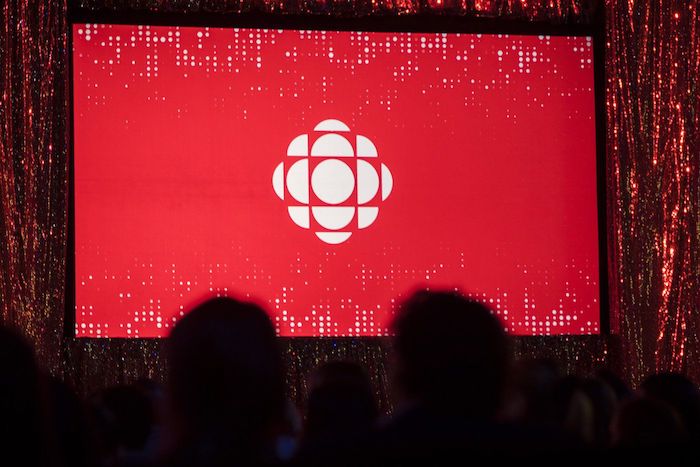 By Sarah Ritchie in Ottawa
The Canadian Radio-television and Telecommunications Commission said Wednesday that it is renewing CBC's licensing, with tweaks to its mandate that will make it spend money on programming produced by people with disabilities, Indigenous and racialized people and the LGBTQ community.
It's also clarifying that it "expects the CBC to maintain local, regional and national news broadcasts in a crisis or emergency on all of its audiovisual and audio services."
That's in response to the broadcaster's decision to replace local supper-hour and late newscasts across the country with its national programming in the early days of the pandemic.
CBC said at the time that it was dealing with staffing issues as some workers were off sick with COVID-19 and others were in isolation. The CRTC noted in its decision that the pandemic has increased demand for news, and "Canadians expect the CBC to disseminate and make available information in the event of an emergency."
The CRTC is dropping the requirement for CBC to maintain minimum thresholds of local programming in urban markets where Canadians have multiple options, but it's maintaining those thresholds in rural parts of the country.
The CBC asked to reduce the number of hours of local TV programming it needs to air per week in its English markets across the board, and to make that up in digital content.
The CRTC noted that actual hours of local programming on English TV stations dropped between 2014 and 2020, although they still meet the minimum requirements.
It said there is a higher risk that less local news would be broadcast in non-metropolitan markets if those requirements are dropped, naming "difficult access to high-speed internet" and "the lack of news bureaus in non-metropolitan areas" as reasons.
The commission says there has been a great deal of change in the media landscape since 2013, the last time the licence was renewed, and it's making changes to the CBC mandate to align with that.
It's setting out new rules to ensure the difference between news and information programming and "branded content" or advertising is clearly distinguished.
CBC will need to submit new reports to the CRTC on a range of topics including workforce diversity, privacy issues and perception and consultation.
The CRTC decision also noted the CBC's digital streaming services for audio and video didn't exist, or didn't exist in their current form, when the last licensing agreement was made.
"As part of its proposal, the CBC requested that it be able to count hours of content exhibited on some of its (digital media broadcasting undertakings) toward meeting its overall content exhibition requirements," the decision said.
However, the commission is instead including that digital content in the broadcaster's spending requirements on Canadian programming, giving the CBC the flexibility to count the cost of online content toward those quotas.
CBC and Radio-Canada's president and CEO said the broadcaster welcomes the CRTC announcement.
"We're pleased that the CRTC has, for the first time ever, recognized the significant contribution of our digital streaming services … to the Canadian content ecosystem," Catherine Tait said in a statement on Wednesday.
The main outcomes covered by the mandate include programming for Indigenous Peoples and diverse Canadians; creating and supporting access to Canadian content; ensuring access to local, regional and national news and information; accessibility of content; and accountability and transparency to the public.
Licences for radio, TV and multiplatform content in both English and French are valid until August 2027.
This report by The Canadian Press was first published June 22, 2022.
Cineplex introduces $1.50 booking fee for online ticket purchases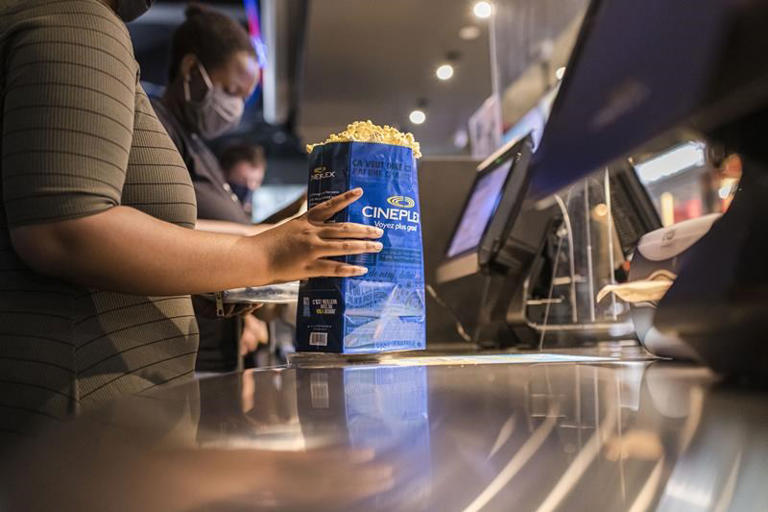 TORONTO — Moviegoers could be paying a little extra for a seat at a Cineplex theatre this summer.
Canada's largest film exhibitor says it has introduced a new $1.50 booking fee that applies to each ticket purchased through its mobile app and website.
The move comes as Cineplex representative Sarah Van Lange says the company looks to "further invest and evolve our digital infrastructure," including website upgrades.
However, not everyone will have to pay the new service charge.
Cineplex Inc. says purchases made in-person at the box office, ticket kiosks, or concession stands will not be subject to the fee, while members of the Scene Plus rewards program will pay a reduced $1 per ticket.
Members of CineClub, the company's monthly subscription program, will have the fee waived.
Service charges are a long-standing practice in the entertainment industry where concerts, live theatre and sporting events all add some form of a "convenience fee" to collect more revenue.
When Cineplex first introduced online ticket sales years ago, it charged a similar processing fee for each ticket. Eventually it eliminated the charge around the same time it began encouraging moviegoers to buy tickets in advance instead of waiting in line at the box office.
More recently, Cineplex has dabbled in other upcharge experiments that included charging an extra $2 for "prime seats" at a few of its busier theatres. It also tacked on an extra $1 to reserve seats at showings of "Star Wars: The Last Jedi" in 2017.
In the United States, most of the largest theatre chains already charge a fee for online ticket purchases.
Earlier this year U.S. chain AMC Theatres went a step further when it began testing "variable pricing" for tickets to the anticipated DC Comics movie "The Batman." The new cost added around US$1.50 to each ticket in some cities.
This report by The Canadian Press was first published June 21, 2022.
David Friend, The Canadian Press