Netflix Canada launches ad-supported tier for $5.99 on Nov. 1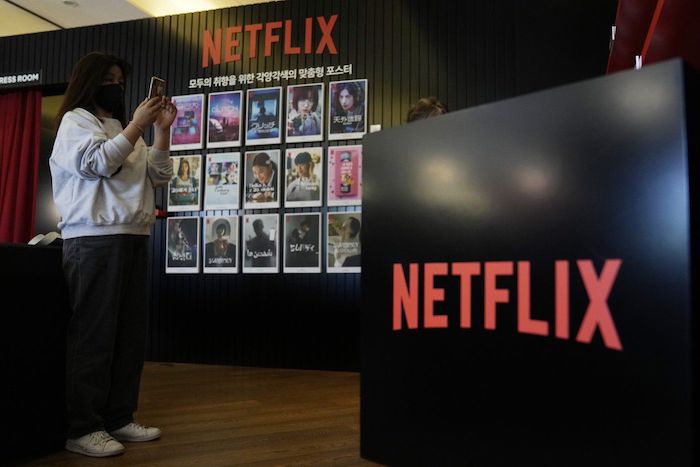 By David Friend in Toronto
Netflix is giving Canadian viewers the option for a cheaper monthly subscription plan — as long as they're willing to sit through commercial breaks.
The streaming giant said it has marked Nov. 1 to launch its new ad-supported streaming tier in Canada for $5.99 per month. The price is significantly less than Netflix's ad-free plans which start at $9.99 and go as high as $20.99 a month.
In exchange for the savings, Netflix said subscribers will see an average of four to five minutes of ads per hour placed before and during TV shows and films.
Netflix said the pricing for its existing plans will not be affected by the introduction of the ad tier.
The experience drifts away from Netflix's insistence for years that it would never stray into ad breaks during its programs, a choice the company has said helped build its reputation.
But competition in the streaming space has intensified in recent years with newcomer Disney Plus quickly encroaching on the company's status as the most popular streaming service. Wall Street analysts have raised concerns that a decline in Netflix subscribers earlier this year may continue if more people switch to alternative platforms.
"We want to offer consumers choice and for them to figure out what is the best offering for them," Greg Peters, Netflix's chief operating officer, told reporters in a conference call.
"And that could mean some of our existing members shift off of a plan that doesn't include ads into this basic with ads plan. But if that's the better experience for them in terms of the price … then we want to enable them to do that."
However, not everything in the Netflix library will be available on the ad tier and subscribers won't have the option to download titles for remote viewing.
Those limitations are due to licensing agreements with the distributors and will vary by country, Peters said. He estimated roughly five to 10 per cent of TV and films on the higher-priced tiers will be missing from the ad tier.
The experience of breaks will be similar to what viewers have seen on other platforms, including Bell Media's free CTV streaming library.
Before the program begins, a limited run of 15- and 30-second ads will play, while during the show, there will be fade-outs to a commercial at natural times in the narrative.
In the press briefing, Netflix executives used an example from "Emily in Paris" where the commercial break was placed between the end of dialogue at a restaurant and the establishing shot of a new scene on the streets of Paris.
Netflix movies will take a slightly different approach that aims to "preserve the cinematic model" for new titles, according to Peters. Instead of placing commercials within the film, recent releases will have pre-roll ads only, while mid-roll ads will be introduced after the title has been available for an undetermined period of time.
Advertising will eventually be targeted by the specifics of a user's profile which will require people at sign up to provide their date of birth and gender — with the options of male, female or neither/prefer not to say. However, executives said that ads will only be targeted to genre and not more specific user demographics on the launch date.
In the United States, several of Netflix's competitors have already launched ad-supported tiers which trade occasional commercial breaks for a lower subscription price.
HBO Max, Peacock and Paramount Plus are among the companies that have the option stateside, while Disney Plus has outlined plans to begin offering its own version in the coming months.
Netflix rolls out the advertising tier in Canada two days before most other major markets. It will introduce the option in countries that include the United States, Brazil, France and the United Kingdom on Nov. 3.
This report by The Canadian Press was first published Oct. 13, 2022.
List of 2023 Oscar winners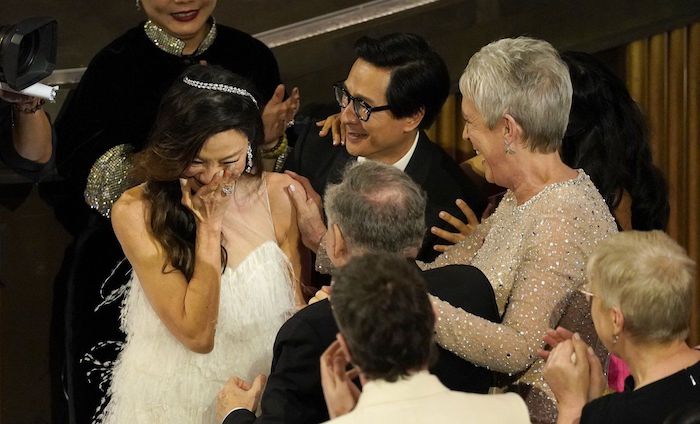 Michelle Yeoh, left, reacts in the audience with excitement as she accepts the award for best performance by an actress in a leading role for "Everything Everywhere All at Once" at the Oscars on Sunday, March 12, 2023, at the Dolby Theatre in Los Angeles. Jamie Lee Curtis, from right, and Ke Huy Quan are seen in the audience. (AP Photo/Chris Pizzello)
By Jake Coyle in Los Angeles
LOS ANGELES (AP) — Oscar winners announced Sunday:
Best picture: "Everything Everywhere All at Once"
Best actress: Michelle Yeoh, "Everything Everywhere All at Once"
Best actor: Brendan Fraser, "The Whale"
Best supporting actor: Ke Huy Quan, "Everything Everywhere All at Once"
Best supporting actress: Jamie Lee Curtis, "Everything Everywhere All at Once"
Original song: "Naatu Naatu" from "RRR"
Film editing: "Everything Everywhere All at Once"
Best director: Daniel Kwan and Daniel Scheinert, "Everything Everywhere All at Once"
Best animated feature: "Guillermo del Toro's Pinocchio"
International feature film: "All Quiet on the Western Front" (Germany)
Documentary feature: "Navalny"
Live action short: "An Irish Goodbye"
Cinematography: James Friend, "All Quiet on the Western Front"
Makeup and hairstyling: "The Whale"
Costume design: "Black Panther: Wakanda Forever"
Documentary short: "The Elephant Whisperers"
Animated short: "The Boy, the Mole, the Fox and the Horse"
Production design: "All Quiet on the Western Front"
Music (original score): Volker Bertelmann, "All Quiet on the Western Front"
Visual Effects: "Avatar: The Way of Water"
Original screenplay: "Everything Everywhere All at Once"
Adapted screenplay: "Women Talking"
Sound: "Top Gun: Maverick"
___
For more on this year's Oscars, visit: https://apnews.com/hub/academy-awards
Bruce Willis has frontotemporal dementia. What is FTD?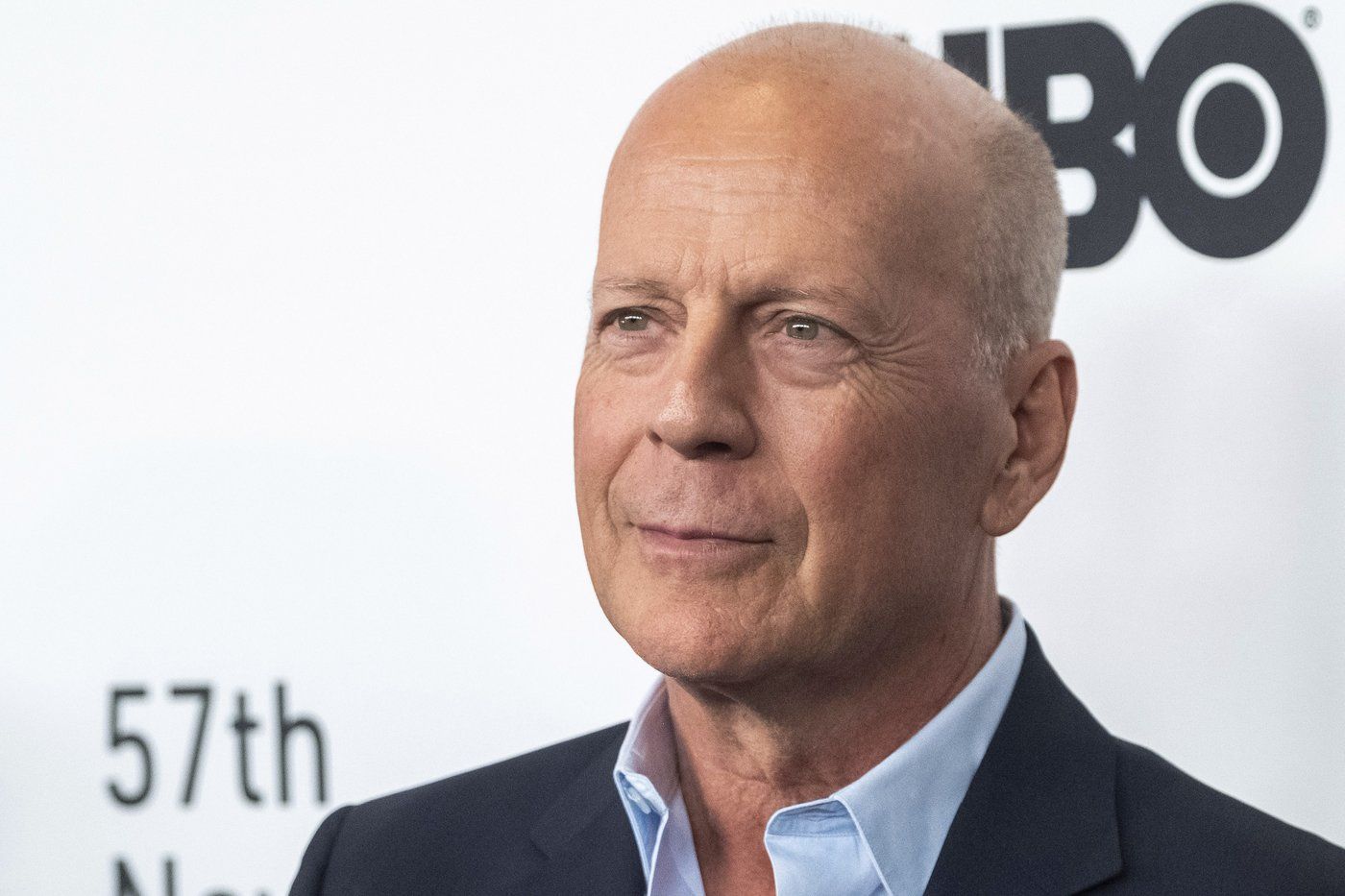 Bruce Willis' family has announced that he has been diagnosed with frontotemporal dementia.
The announcement Thursday came about a year after his family said that Willis would step away from acting after being diagnosed with aphasia, a brain disorder that leads to speaking, reading and writing problems.
Here's some details on the condition:
WHAT IS FRONTOTEMPORAL DEMENTIA?
There are different types of dementia, and the frontotemporal form affects regions in the front and sides of the brain. Because it causes problems with behavior and language, aphasia can be a symptom.
It's caused by damage to neurons, the brain's information carriers, but the underlying reasons for a particular case are often unclear. People with a family history of the condition are more likely to develop it. It's rare and tends to happen at a younger age than other forms of dementia, between ages 45 and 65.
The terms frontotemporal disorders and frontotemporal dementia are sometimes shortened to FTD.
WHAT ARE OTHER SYMPTOMS OF FTD?
Symptoms can include emotional problems and physical difficulties, such as trouble walking. Symptoms tend to worsen over time, though progression varies by person.
The statement from the actor's family said communication problems "are just one symptom of the disease Bruce faces."
CAN FTD BE TREATED?
There are no treatments to slow or stop the disease, but some interventions can help manage symptoms.
Some patients receive antidepressants or drugs for Parkinson's, which has some overlapping symptoms with frontotemporal dementia. Many also work with speech therapists to manage communication difficulties and physical therapists to try to improve movement.
People with the condition are more likely to have complications from things like falls, injuries or infections. The average life expectancy after symptoms emerge is seven to 13 years, according to researchers.
___
The Associated Press Health and Science Department receives support from the Howard Hughes Medical Institute's Science and Educational Media Group. The AP is solely responsible for all content.