NDP says covid restrictions should apply to all regions of Alberta equally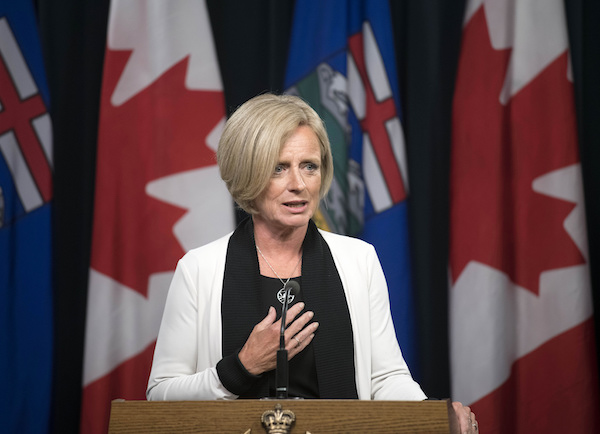 News Release from the Alberta NDP
KENNEY'S COVID RESTRICTIONS MUST APPLY TO ALL ALBERTANS AND BE EFFECTIVELY ENFORCED
Alberta's NDP is calling for the Premier to apply COVID-19 public health orders consistently and bring in effective enforcement. The Official Opposition also continues to call for support for families of students forced to learn at home, struggling small businesses and workers forced to work sick without paid sick leave.
"I wanted to hear a clear commitment from the Premier that he would consistently and effectively enforce the law," said NDP Leader Rachel Notley. "Instead, we have politically motivated exceptions and toothless enforcement."
Notley noted that a majority of the areas exempt from public health orders are represented by UCP MLAs who have undermined public health orders.
Today, Solicitor General Kaycee Madu denied that his department told police to hold back on enforcement, despite his senior law enforcement official telling a legislature committee exactly that on April 6.
"He refused to come clean about enforcement. We heard yesterday from the Chief of Police in Calgary that their partners at the province told police not to issue many tickets," said Notley. "Today we heard nothing from the Solicitor General that would dispel these directions."
Jason Kenney also made no mention of any new support for small businesses. Personal and wellness services, health, social and professional services are due to close on Sunday, May 9, along with patio dining at restaurants and bars. All school grades are to move to online learning on Friday, May 7.
"As the Premier fails to do all that is necessary today to get COVID-19 under control, Albertans are left paying the price after enduring more than a year on Jason Kenney's rollercoaster of confusing and contradictory restrictions," Notley added. "They need support, but once again, Jason Kenney announced restrictions without any of the necessary support."
"Families and businesses across Alberta are scrambling today to respond to the confusing array of public health measures announced last night," Notley said. "Working parents are trying to figure out how to keep kids at home safely for two weeks or more. Small business owners are asking themselves if they can survive yet another closure of three weeks or more."
WestJet signs code share agreement with Dutch airline KLM
CALGARY — WestJet Airlines has expanded an existing code-share agreement with KLM Royal Dutch Airlines. 
The Calgary-based airline says it will now be able market flights operated by KLM, which it says means WestJet travellers will be able to easily transfer through Amsterdam's Schiphol Airport to 18 European cities. 
WestJet says the code-share agreement builds on the airline's new non-stop service between Calgary and Amsterdam, operating twice weekly beginning Aug. 5 and increasing to three times weekly on Sept. 9.
The new flights to Amsterdam are part of the airline's Boeing 787 Dreamliner program, which started flights to Europe in 2019 with routes to Paris, London and Dublin.
Code-share agreements allow airlines to sell tickets to places they don't fly to on flights operated by a partner airline, and they allow airlines to increase their market presence and make it more convenient for travellers to fly with them.
KLM already had a code-share agreement with WestJet that allowed the Dutch airline to sell tickets on flights operated by WestJet in Canada.
This report by The Canadian Press was first published July 26, 2021.
The Canadian Press
Brookfield Asset Management completes privatization of Brookfield Property partners
CALGARY — Brookfield Asset Management Inc. says it has closed a deal to acquire the remaining stake in Brookfield Property Partners.
The previously announced deal to buy the stake in the firm it already owns will also take the real estate firm private. 
Under the deal, unitholders have a choice of US$18.17 in cash, 0.4006 of a Brookfield Asset Management class-A limited voting share or 0.7268 of a BPY preferred unit, with limits for each category.
Brookfield Property REIT Inc. says it is redeeming all of its outstanding 6.375% Series A cumulative redeemable preferred stock on Aug. 19 for $25 per share cash, plus all accumulated and unpaid dividends for total proceeds of more than $25.21.
The agreement was overwhelmingly approved on July 16 by Brookfield Property Partners minority unitholders.
Brookfield Property Partners owns or operates a wide variety of properties. including office buildings, shopping malls and other properties across the world.
This report by The Canadian Press was first published July 26, 2021.
Companies in this story:(TSX:BPY.UN, TSX:BAM.A)
The Canadian Press