NASA satellite breaks from orbit around Earth, heads to moon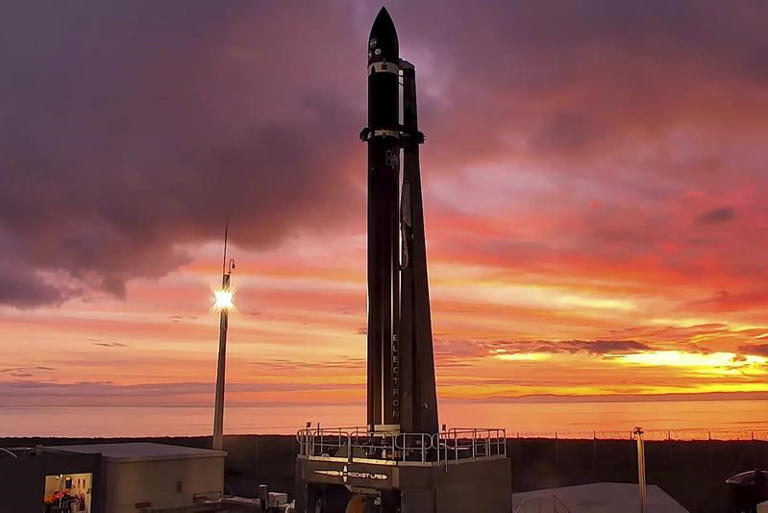 WELLINGTON, New Zealand (AP) — A satellite the size of a microwave oven successfully broke free from its orbit around Earth on Monday and is headed toward the moon, the latest step in NASA's plan to land astronauts on the lunar surface again.
It's been an unusual journey already for the Capstone satellite. It was launched six days ago from New Zealand's Mahia Peninsula by the company Rocket Lab in one of their small Electron rockets. It will take another four months for the satellite to reach the moon, as it cruises along using minimal energy.
Rocket Lab founder Peter Beck told The Associated Press it was hard to put his excitement into words.
"It's probably going to take a while to sink in. It's been a project that has taken us two, two-and-a-half years and is just incredibly, incredibly difficult to execute," he said. "So to see it all come together tonight and see that spacecraft on its way to the moon, it's just absolutely epic."
Beck said the relatively low cost of the mission — NASA put it at $32.7 million — marked the beginning of a new era for space exploration.
"For some tens of millions of dollars, there is now a rocket and a spacecraft that can take you to the moon, to asteroids, to Venus, to Mars," Beck said. "It's an insane capability that's never existed before."
If the rest of the mission is successful, the Capstone satellite will send back vital information for months as the first to take a new orbit around the moon called a near-rectilinear halo orbit: a stretched-out egg shape with one end of the orbit passing close to the moon and the other far from it.
Eventually, NASA plans to put a space station called Gateway into the orbital path, from which astronauts can descend to the moon's surface as part of its Artemis program.
Beck said the advantage of the new orbit is that it minimizes fuel use and allows the satellite — or a space station — to stay in constant contact with Earth.
The Electron rocket that launched June 28 from New Zealand was carrying a second spacecraft called Photon, which separated after nine minutes. The satellite was carried for six days in Photon, with the spacecraft's engines firing periodically to raise its orbit farther and farther from Earth.
A final engine burst Monday allowed Photon to break from Earth's gravitational pull and send the satellite on its way. The plan now is for the 25-kilogram (55-pound) satellite to far overshoot the moon before falling back into the new lunar orbit Nov. 13. The satellite will use tiny amounts of fuel to make a few planned trajectory course corrections along the way.
Beck said they would decide over the coming days what to do with Photon, which had completed its tasks and still had a bit of fuel left in the tank.
"There's a number of really cool missions that we can actually do with it," Beck said.
For the mission, NASA teamed up with two commercial companies: California-based Rocket Lab and Colorado-based Advanced Space, which owns and operates the Capstone satellite.
___
Find more AP Science coverage at https://apnews.com/hub/science
Nick Perry, The Associated Press
'X-ray specs': Canadian scientists starry-eyed over James Webb space telescope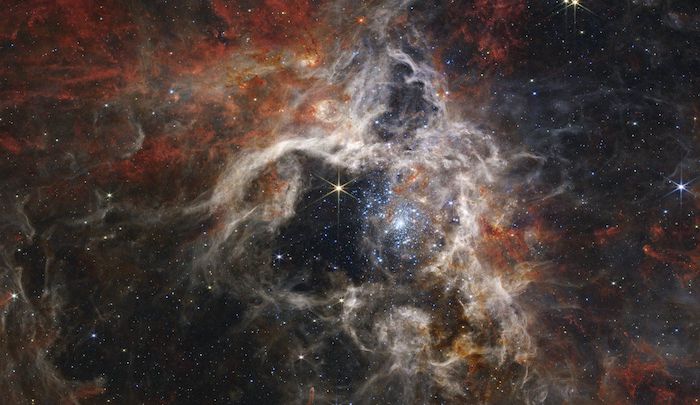 By Bob Weber in Edmonton
It's as if they were using a telescope not just to peer into space, but also into time.
Canadian scientists are already using spectacular data and images from the recently launched James Webb Space telescope to look backward into some of the oldest stars ever studied and forward into how new stars and planets are born.
"One of the holy grails of astronomy is to find stars that are the first stars to have formed after the Big Bang," said Ghassan Sarrouh of York University, a co-author of a study on star clusters that's already been published using James Webb data. "That's what we think these are — the earliest stars."
On the other end of time, Western University's Els Peeters is looking into the future by studying hot young stars in the constellation Orion and their influence on the interstellar material around them.
"In that material is where the next generation of stars will be born," she said.
Don't forget the planets. A group at University of Montreal is looking at exoplanets — especially Earth-sized ones with water and other essential elements in their atmosphere that just might host life.
"We've already had a first result," said Nathalie Oullette. "About a month ago was the first detection of carbon dioxide in an exoplanet."
The James Webb is the result of $13 billion and more than two decades of work. The successor to the Hubble Space Telescope, Webb orbits much deeper in space and is anywhere from a hundred to a million times more sensitive.
Two of its major components — one machine that aims the telescope with stunning precision and another that analyzes light far beyond the visible spectrum — were designed and built in Canada. That has given Canadian researchers the right to claim five per cent of the telescope's observation time.
Scientists are almost giddy over the quality of what they're getting back.
"Astounding," said Erik Rosolowsky of the University of Alberta, who's using Webb's infrared capabilities to study how black holes create voids in interstellar dust, the spawning grounds for new stars. "It's like someone's given us a set of X-ray specs."
Oullette said before Webb, astronomers could spend days going through murky data, separating signal from noise.
"It is quite remarkable how clean (Webb's) data is." she said. "With Webb, there's no having to dig through the data to find the signal."
Sarrouh puts Webb images side-by-side with those from Hubble.
"You can just see one set of images is really blurred and fuzzy. The other is full of all these really sharp points that just sparkle."
The results are pouring in. Rosolowsky and his team already have 21 papers in the works.
And already, scientists are feeling their mental star maps shift.
It looks, for example, that things may have started up much sooner after the Big Bang than previously thought, said Oullette.
"Maybe structure started earlier than we had thought and galaxies started forming earlier than we thought."
Rosolowsky has confirmed the existence of black holes so large they leave great holes in the centre of galaxies where stars would normally be created.
"We can see straight through and say this black hole is ripping apart all these proto-stars before they get going."
Peeters calls it a new era in astronomy.
"It's only operational for three months and already we've learned so much."
Sarrouh said it's a good time to be a Canadian astronomer.
"It will allow us to see into a time we've never seen into before. You can almost think of the James Webb as a time machine."
This report by The Canadian Press was first published Oct. 10, 2022.
— Follow Bob Weber on Twitter at @row1960
3 physicists share Nobel Prize for work on quantum science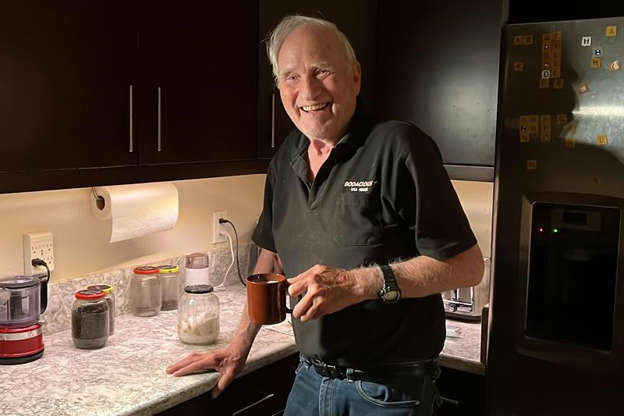 STOCKHOLM (AP) — Three scientists jointly won this year's Nobel Prize in physics on Tuesday for their work on quantum information science that has significant applications, for example in the field of encryption.
Frenchman Alain Aspect, American John F. Clauser and Austrian Anton Zeilinger were cited by the Royal Swedish Academy of Sciences for discovering the way that unseen particles, such as photons or tiny bits of matter, can be linked, or "entangled," with each other even when they are separated by large distances.
"Being a little bit entangled is sort of like being a little bit pregnant. The effect grows on you," Clauser said in a Tuesday morning phone interview with The Associated Press.
It all goes back to a feature of the universe that even baffled Albert Einstein and connects matter and light in a tangled, chaotic way.
Clauser, 79, was awarded his prize for a 1972 experiment that helped settle a famous debate about quantum mechanics between Einstein and famed physicist Niels Bohr. Einstein described "a spooky action at a distance" that he thought would eventually be disproved.
"I was betting on Einstein," Clauser said. "But unfortunately I was wrong and Einstein was wrong and Bohr was right."
Clauser said his work on quantum mechanics shows that you can't confine information to a closed volume, "like a little box that sits on your desk" — though even he can't say why.
"Most people would assume that nature is made out of stuff distributed throughout space and time," Clauser said. "And that appears not to be the case."
Quantum entanglement "has to do with taking these two photons and then measuring one over here and knowing immediately something about the other one over here," said David Haviland, chair of the Nobel Committee for Physics. "And if we have this property of entanglement between the two photons, we can establish a common information between two different observers of these quantum objects. And this allows us to do things like secret communication, in ways which weren't possible to do before."
That's why quantum information is not an esoteric thought experiment, said Eva Olsson, a member of the Nobel committee. She called it a "vibrant and developing field."
"It has broad and potential implications in areas such as secure information transfer, quantum computing and sensing technology," Olsson said. "Its predictions have opened doors to another world, and it has also shaken the very foundations of how we interpret measurements."
Everything in the universe could be entangled but "usually the entanglement just kind of washes off. It's so chaotic and random that when you look at it … we don't see anything," said Harvard professor Subir Sachdev, who has worked on experiments that look at quantum entangled material consisting of up to 200 atoms. But sometimes scientists can unsnarl just enough to make sense and be useful in everything from encryption to superconductors, he said.
Speaking by phone to a news conference after the announcement, Zeilinger said he was "still kind of shocked" at hearing he had received the award.
"But it's a very positive shock," said Zeilinger, 77, who is based at the University of Vienna.
Clauser, Aspect, and Zeilinger have figured in Nobel speculation for more than a decade. In 2010 they won the Wolf Prize in Israel, seen as a possible precursor to the Nobel.
While physicists often tackle problems that appear at first glance to be far removed from everyday concerns — tiny particles and the vast mysteries of space and time — their research provides the foundations for many practical applications of science.
The Nobel committee said Clauser developed quantum theories first put forward in the 1960s into a practical experiment. Aspect, 75, was able to close a loophole in those theories, while Zeilinger demonstrated a phenomenon called quantum teleportation that effectively allows information to be transmitted over distances.
"Using entanglement you can transfer all the information which is carried by an object over to some other place where the object is, so to speak, reconstituted," said Zeilinger. He added that this only works for tiny particles.
"It is not like in the Star Trek films (where one is) transporting something, certainly not the person, over some distance," he said.
When he began his research, Zeilinger said the experiments were "completely philosophical without any possible use or application."
Since then, the laureates' work has been used to develop the fields of quantum computers, quantum networks and secure quantum encrypted communication.
A week of Nobel Prize announcements kicked off Monday with Swedish scientist Svante Paabo receiving the award in medicine Monday for unlocking secrets of Neanderthal DNA that provided key insights into our immune system.
They continue with chemistry on Wednesday and literature on Thursday. The 2022 Nobel Peace Prize will be announced on Friday and the economics award on Oct. 10.
The prizes carry a cash award of 10 million Swedish kronor (nearly $900,000) and will be handed out on Dec. 10. The money comes from a bequest left by the prize's creator, Swedish inventor Alfred Nobel, who died in 1895.
___
Jordans reported from Berlin. Seth Borenstein contributed from Kensington, Maryland, and Maddie Burakoff contributed from New York.
___
Follow all AP stories about the Nobel Prizes at https://apnews.com/hub/nobel-prizes
David Keyton And Frank Jordans, The Associated Press