My kid has covid. Now what do we do? – Dr. Peter McCullough Interview Part 2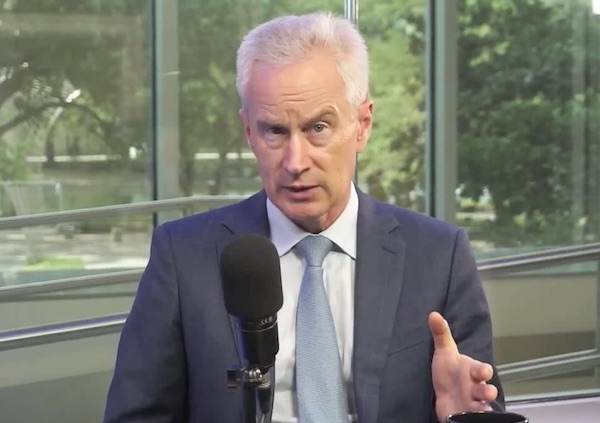 This may seem a little strange because I'm going to willingly breech my own doctor / patient confidentiality. I'm not sure what my obligation is here but I know doctors are guided by the Health Information Act (HIA) and the Personal Information Protection Act (PIPA). Nowadays though we all know that every time I go to coach my son's hockey team I have to divulge my health information in front of whoever happens to be near me in front of a stranger in the entrance of a hockey rink. In other words, I'm guessing I'll get away with this.
Recently I asked my doctor the same question we all should be asking our doctors. "If I get a positive covid result and I'm symptomatic, can I call you and ask for some kind of treatment?"
My doctor answered in the way I suspect most doctors would. He looked at me quizzically and said "You mean in hospital? You'll be treated by the doctors there."
That's not what I meant and I said, "No. I mean if I have symptoms. Will you offer me treatment to help me stay 'out' of the hospital in the first place?"
My doctor is a pretty good egg and I like him and all but from his response I know that if (when) I get covid I am going to be in the same position as almost every other Albertan. I will go home and isolate and pray that this doesn't get serious.
I don't know about you, but as far as I'm concerned that doesn't seem good enough. I'd like to think there are treatments out there and maybe that's why I really like to research articles with data regarding Ivermectin and Hydroxychloroquine (not to mention Zinc and vitamins D, and C). Months ago these were just stories. Then I started to meet people who told me about a family member or friend who quickly bounced back after taking treatment for covid. Then I met a couple of those people myself. Now I'm convinced there's something to all these articles I'm reading.
The studies say (so does my experience with people I know) that these treatments don't work every time. However, if you could save even 10 percent of lives and keep even 10 percent of people out of the hospital by taking an inexpensive drug that has no serious side effects, why wouldn't you promote the living (beep) out of that? Seriously? What if it was 20 or 30 or 50%. It's incredible to me that so many people will turn their noses at something like Ivermectin because someone on TV called it 'horse dewormer'. For my opinion of the people who block their ears and yell "HORSE DEWORMER" see here. If you've been doing that, please stop. I guarantee you someone you know and maybe even love has either taken Ivermectin, or they're going to want to some day. You may not know there are actually quiet a few studies. Maybe you haven't met anyone who swears they turned around within hours of getting treatment. But trust me, the people making decisions for us (the politicians at the very top and even more importantly the health officials) know there are treatments out there. They've just chosen not to pursue them.
While those who supposedly follow the science denounce studies that looked extremely promising but were really too small, or studies that were done so far away that we simply don't know enough to give them credence, other people who also supposedly follow the science have found some very interesting data themselves. Just check out this beauty from the American Journal of Therapeutics, called Ivermectin for Prevention and Treatment of COVID-19 Infection, published back on June 21 of 2021. This is way better than 10%. This looks really promising. This is also being completely ignored by our political leaders. Don't ask me why. Seriously don't ask unless you have at least 2 tall boys.
The bottom line is, after all I've read and seen and the people I've met, I refuse to believe there is no such thing as a treatment for covid. I know they're coming out with new ones for this specific purpose, but I'm convinced by data that there are repurposed drugs that are already doing the job. Not perfectly of course, but far better than say .. nothing.
This really gets me when I think about my children. The thought of one of my kids getting covid and then becoming symptomatic, and then getting really ill, and then not being able to access treatment when I'm pretty sure there's something out there that would help them… That's not a very nice thought. It became real for me recently when a good friend told me his son (same age as my son) tested positive. He knows I'm keeping up on this as much as I can and he texted to let me know (and I think ask if I could recall some of the things I've said to him about treatment). I shared the video I'm sharing here, below. I also emailed links to two very similar resources for us regular folks who can only talk about the people who actually follow the science. I'll include these links because I think they're REALLY worth looking at. Especially because there's literally nothing else to look at when someone in your household gets a positive test result. Here's the Guide to Home Based Treatment for Covid from the American Association of Physicians and Surgeons, and here's the Guide to Covid Early Treatment from a group of US doctors on their website TruthForHealth.
The video below refers only to children but the two "home treatment" guides are helpful for people at any age. I hope you never need this kind of info, but personally I don't think we're going to achieve the magical zero covid even if we take all the vaccine in the world. This very nasty virus is here to stay. The way we're going to get back to living like we should be, is with EARLY treatment.. as in BEFORE we're deathly ill in the hospital. I suspect we're about 6 months away from recognized and emergency approved early treatment pills that will eventually swoop in and save the day for the vast majority. But seriously, who cares if you put out a fire with water, or retardant, or a cut line, or by stomping on it with your foot? The important thing is that you start fighting fire as soon as you can. For me? I'm happy to start by throwing a little dirt on this campfire while I wait for the water bombers.
Thanks for checking this out. If you need a bit more convincing that early treatment even exists.. check out this next article.
Emergency of Under-Treatment – Panel of 8 prominent doctors and scientists say earlier treatment is the only way out of health emergency
Opposition leader to meet with freedom convoy leaders in Ottawa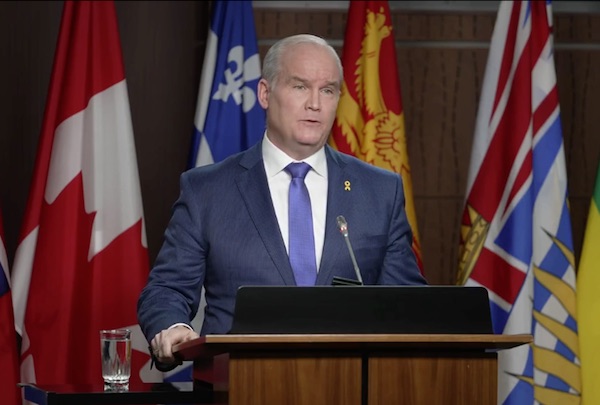 With a healthy Prime Minister Trudeau isolating due to covid protocol, Canada's Opposition leader Erin O'Toole says he's only too happy to meet with representatives of the Freedom Convoy. Thursday as O'Toole emerged from a caucus meeting about the results of the last election, he swept aside all questions from the media and made a statement about the Freedom Convoy headed to the nation's capital.
Saying he's never seen the county so divided, O'Toole blamed the Prime Minister for stoking the division by refusing to even speak to the Truckers. He went on to say the Conservatives have always opposed mandates, and that no Canadian should be losing their livelihood over their health decisions.
We're Listening: How Unhappiness Went Big Time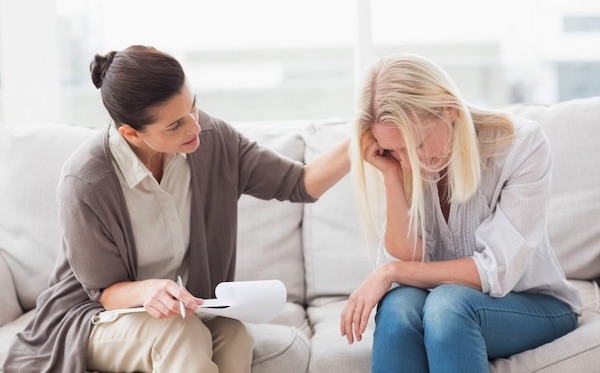 "For all practical purposes, a revolution has occurred in the private lives of Americans, who increasingly find themselves depressed and alone."— Ronald W. Dworkin 2021
The unquantifiable in Covid madness is the psychological impact from its lockdowns, masks and social isolation. The stress on the population— especially the young— created by the harsh medicine of governments and health authorities has only been suggested at for most of the disaster.
But the hints of stress are there. "@EWoodhouse7 Covid-19 did not increase the normal respiratory disease morality burden for teens age 13-18 in 2020. But alcohol- & drug-induced deaths nearly DOUBLED. A 50% increase in this age group, w/this kind of death, is a massive indictment of lockdown & school closure policies."
Domestic assaults and murders are other byproducts of isolation and fear. According to the CDC the U.S. murder rate is up 30 percent during the pandemic, the highest one-year rise ever. In a recent poll 23 percent of those polled describe themselves as unhappy— the highest such reading since 1972.
Society clearly rests on a knife's edge as the traditional bonds of friend and family are eliminated by pandemic panic. Coping mechanisms have disappeared. People quake in fear of an impending truck armada from the West. Whom to trust?
Hence the vulnerability and hopelessness in so much of pop culture. And the stigmatizing of traditional strength and self confidence. "Thank you for your service" to military and health workers is a compliment but also a recognition how far much of society has drifted from the notion of personal risk and sacrifice.
This coincides with the radical left pushing to replace police officers with members of the care industry as first responders. While the practicality of sending untrained counsellors on domestic calls— facing deadly weapons— is fraught with danger there are city councils moving in this direction in a number of large urban areas.
The outcome of this policy is still uncertain, but the fact that it is even being considered is testament to inroads the caring industry has made in society. This week's extensive Let's Talk campaign on depression and mental illness underlines how the caring industry has largely overtaken the traditional family and friends— inaccessible in the lockdowns— who used to form a support group. It is ubiquitous.
Aiding in this transformation was the 2010 U.S. Affordable Care Act which established parity between mental and physical health in the insurance-reimbursement context. So everyone from credentialed psychologists down to life coaches is now a paid part of the health industry.
Young people today might believe that the caring industry has long been in society. Not so. As Ronald W. Dworkin notes in The Politicization of Unhappiness , "Although the general population of the United States has only doubled since the mid-20th century, this industry has already increased 100-fold… With the old authority figures belittled and real friends and family spread thin or even non-existent, the only people left who can fill the void — and who have the prestige to compel others to follow them down a new road — are caring professionals.
"This industry has emerged as the post-revolutionary successor to our broken social system. As is typical of a revolutionary political party, the caring industry's components have replaced those of the old order: Its organization has replaced the previous social system, its ideology has replaced traditional culture, and its professionals have taken the place of real friends, relatives, and authority figures."
As the Let's Talk policy emphasizes, confessing anxiety or depression to total strangers is now seen as positive. So is acting as a freelance caregiver. Gone is the trusted family member or friend in a private setting. Often the afflicted's confession is delivered in a group setting where the person must unburden themselves before a cohort indoctrinated in the catechism of caring.
Individuals may respond, writes Dworkin, "but not as individuals, or even as individuals with unique titles, as much as representatives of professional caring, each having been trained in roughly the same way to talk a person through a problem."
In short, the caring industry has become a political movement with its own orthodoxy and loyalty. With a vested stake in perpetuating itself and its patients' distress— a process jet-fuelled by the media's Covid paranoia campaign. Does it help people? In the short term, absolutely. Long term? The jury is still out.
This confessional model has been carried into the political realm through diversity seminars. "Group therapy for addiction — an old caring-professional technique — has become the format for today's "struggle sessions" and diversity seminars in corporate settings." White privilege and gender bias must be shed to make progress to "happiness".
But don't dare question its purity. Propaganda is crucial to reinforcing the brand, says Dworkin. "Because everyone knows in advance that self-help books are written in conformity with existing prescriptions and rarely contain a single fresh idea, people who seek out these books often buy many of them, and they keep consuming them — not to learn anything new, but to bolster their conviction to act."
In the end the message is that traditional sources of compassion— family, friends, the church— have failed. You are right to feel alone. And the caring industry— the collective of rehearsed people— is the only thing there to rescue you.
Like the movement to divert students' education from parents and toward the public education gulag, the end game is a social revolution, one tried with lamentable effect in socialist nations in the past. As Vladimir Putin noted last year, "This is something we saw in Russia. It happened in our country before the 1917 revolution; the Bolsheviks followed the dogmas of Marx and Engels. And they also declared that they would go in to change the traditional lifestyle, the political, the economic lifestyle, as well as the very notion of morality, the basic principles for a healthy society.
"It is with puzzlement that we see the practices Russia used to have and that we left behind in distant past."
So yes, let us commend the outreach of the caring industry. Let's Talk has noble goals. But let us also hope people separated from loved ones and friends the last two years rediscover that the greatest unit of strength and nurturing is still the personal one of family and friends.
Bruce Dowbiggin @dowbboy is the editor of Not The Public Broadcaster (http://www.notthepublicbroadcaster.com). The best-selling author was nominated for the BBN Business Book award of 2020 for Personal Account with Tony Comper. A two-time winner of the Gemini Award as Canada's top television sports broadcaster, he's also a regular contributor to Sirius XM Canada Talks Ch. 167. His new book with his son Evan Inexact Science: The Six Most Compelling Draft Years In NHL History is now available on http://brucedowbigginbooks.ca/book-personalaccount.aspx