MPs to hear more testimony about alleged political meddling in N.S. shooting probe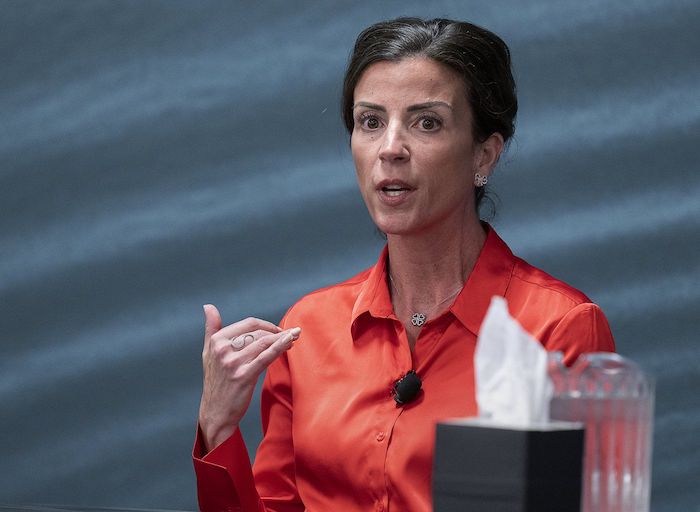 By Sarah Ritchie in Ottawa
Two of the people behind an accusation of political interference in the investigation of the April 2020 mass shooting in Nova Scotia will be before a House of Commons committee Tuesday.
RCMP Chief Supt. Darren Campbell and Lia Scanlan, a strategic communications director, each accused Commissioner Brenda Lucki of saying she faced pressure from the federal government to ensure information about the gunman's weapons was released at a news conference.
Campbell's handwritten notes about a phone call with Lucki, Scanlan and others hours after the news conference on April 28, 2020, say Lucki mentioned she'd made a promise to the minister, and that the weapons information was connected to upcoming gun legislation.
Then-public safety minister Bill Blair was accused of applying that pressure, but he and Lucki have repeatedly denied that he interfered in the investigation.
The 13-hour rampage by a gunman took 22 lives and is now the subject of a public inquiry.
Scanlan wrote a letter to the commissioner more than a year after the shootings, echoing Campbell's concerns and telling Lucki the meeting was "appalling, inappropriate, unprofessional and extremely belittling."
The public safety committee looking into the allegations has heard conflicting reports — from Lucki and other RCMP officials — about what happened during that meeting.
Lucki said she did not interfere in the investigation, but she was frustrated with the Nova Scotia division over its communication with the public because media were reporting facts before the RCMP released them.
Nova Scotia officials said Lucki was angry and upset for a different reason: she was feeling political pressure to connect the killings to the Liberals' promise to ban assault-style weapons, which they announced on May 1, 2020.
Chief Supt. Chris Leather and retired assistant commissioner Lee Bergerman told the committee last month that they recall Lucki saying she made a promise to the minister, as Campbell's notes reflect.
Those notes were published as supporting evidence for a scathing document released by the ongoing public inquiry. That document outlines dozens of instances in which the RCMP concealed or obfuscated basic information about the case in the three months following the horrific events.
That includes the number of victims, their relationship to the gunman, the fact that one victim was a child, the number of crime scenes, the reason for the first 911 call the night the killings began, and when police learned the gunman was disguised as an RCMP officer, among other things.
The public inquiry has also released documents showing that Lucki sent an inventory of the weapons to federal officials on April 23, saying it shouldn't be circulated any further than the prime minister and the public safety minister.
But after she "confirmed" to Blair that the information was to be released on April 28, and it was not released, Lucki told the committee she was frustrated that there had been yet another miscommunication.
Leather said the release of the information was not allowed because Nova Scotia's police watchdog was in charge of the investigation into the gunman's death and said the inventory could only be shared internally. The former director of the Serious Incident Response Team, Pat Curran, told The Canadian Press that giving the RCMP direction about its investigation would not have been part of his job, and that the weapons were not part of his investigation.
The public safety committee will also hear from senior officials in the federal Justice Department as it probes why four pages of Campbell's notes — the pages containing details about the meeting with Lucki — were held back from the public inquiry investigators for months.
Initially, the Mass Casualty Commission was handed a package of notes that did not contain those four pages. They were eventually handed over, with Justice saying the pages were reviewed for privilege.
This report by The Canadian Press was first published Aug. 16, 2022.
— With files from Michael Tutton and Lyndsay Armstrong
'Short-term pain': Group of Alberta lawyers escalate job action over legal aid cases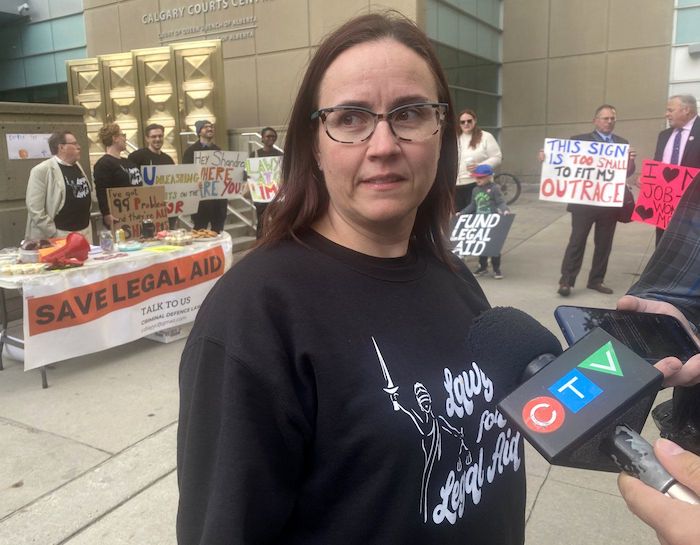 By Bill Graveland in Calgary
Alberta criminal defence lawyers are taking another step in their dispute with the provincial government over the amount of compensation paid by Legal Aid Alberta.
Organizations representing lawyers in Edmonton, Calgary, Red Deer and southern Alberta began job action Aug. 8 by refusing to accept certain bail and duty counsel files from legal aid.
The lawyers also began refusing certificates for new cases for the most serious criminal charges, including sexual offences, firearms-related crimes and homicides.
Beginning Monday, they say all services will be withdrawn.
"We're going to stop taking all certificates. That will include some our prior job actions still allowed us to take certificates for people who are already existing clients and there will be a very, very limited set of circumstances now where our members will do that," said Kelsey Sitar, vice-president of the Criminal Defence Lawyers Association in Calgary.
"The default will be: 'We are just not taking any new work from legal aid until the problem is fixed.'"
Sitar made her comments at a rally in front of the Calgary Courts Centre on Friday that drew about 50 criminal defence lawyers.
A table with a sign reading "Save Legal Aid" offered bake goods for sale. Lawyers carried signs reading "Access 2 Justice Must be Equal." Another read: "This sign is too small to fit my outrage."
"This is drastic. I mean, what we were doing up until now is something I know has happened in Ontario before, it did not last long, frankly," Sitar said.
"I can tell you that none of us want to be out here. We all want to be in there doing our jobs."
Justice Minister Tyler Shandro has said nothing is going to be done until a review of the Legal Aid Alberta administrative system is complete, which is scheduled for next month.
He said any budget changes for legal aid wouldn't happen until next year.
Sitar said the ministry chose to undertake "an incomplete and, frankly, useless review" at a time when the governing United Conservative Party is about to go through a leadership change.
"So we have to act now and they need to respond now," she said.
Sitar said she understands the people being affected the most by the job action will be people with lower incomes who need the services to afford legal representation.
"It's short-term pain right now," she said. "It's really unfortunate, but I can tell you that most of the people I've talked to on the street who are finding themselves caught up in this understand and are grateful that we're doing it."
Alberta Opposition NDP Leader Rachel Notley said the problem has been growing over the last three years. She said when her party was in power, it committed to additional funding for Legal Aid, but the UCP government backtracked.
"We simply cannot be asking the Legal Aid bar to be doing what we are asking them to do at the rate that we are asking them to do it," she told reporters.
"We have the lowest funding for Legal Aid in the country. What that means is that we don't have equal access to justice. It undermines the integrity of our justice system and, overall, it undermines our ability to build a sense of community safety, community security and an overall respect for the rule of law — all of which are important to community health and economic growth.
"It sounds like a niche issue, but it's not. It actually has knock-off effects to very, very important issues that affect all of us. So, the government needs to come to the table and negotiate decently with these lawyers."
This report by The Canadian Press was first published Sept. 23, 2022.
— With files from Colette Derworiz in Calgary.
Filipino victims: Justice elusive decades after martial law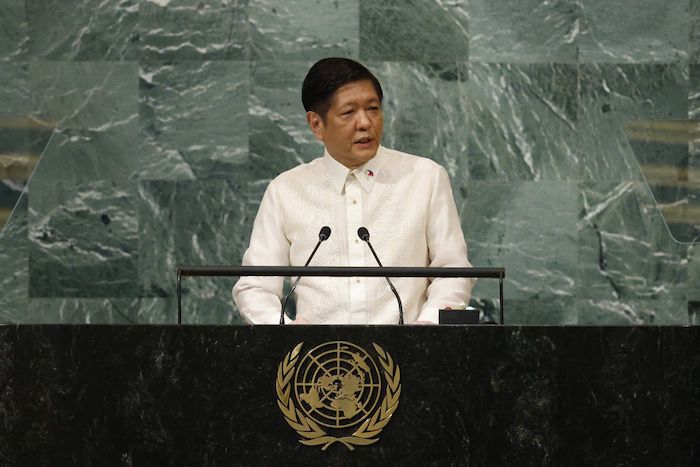 By Jim Gomez in Manila
MANILA, Philippines (AP) — Survivors of torture and other atrocities under Philippine dictator Ferdinand Marcos on Wednesday marked his martial law declaration 50 years ago by pressing their demand for justice and apology from his son — now the country's president in a stunning reversal of fortunes for the once reviled family.
Activists held street protests, a musical concert and unveiled a documentary at the state-run University of the Philippines. They say the manifestations were aimed at preventing a repeat of the abuses and plunder that began after Marcos imposed martial law in the Philippines in September 1972, a year before his term was to end.
The dictator was ousted in an army-backed "People Power" uprising in 1986 and died three years later in U.S. exile without admitting any wrongdoing, including accusations that he, his family and cronies amassed an estimated $5 billion to $10 billion while he was in power.
His son, Ferdinand Marcos Jr., who took office in June after a landslide electoral victory, delivered a speech at the U.N. General Assembly in New York. A small group of Filipino-American protesters hounded him and at one point managed to get close and booed him and repeatedly yelled "Never again to martial law!" as he alighted from a convoy and walked into a building with security escorts.
He or his key officials have not issued any statement about the martial law anniversary as of Wednesday afternoon.
For many of the survivors of abuses under Marcos, now mostly in their 70s and 80s, the anniversary brought back the trauma and painful memories of fellow victims, who either were killed by state forces or remain missing. They condemned efforts to gloss over the atrocities and portray the martial law years in pro-Marcos social media as a "golden era."
"The scars may have healed but deep inside, the anger and the sorrow are still there not just because I went through this but because so many good and patriotic people died resisting the dictatorship," said Judy Taguiwalo, a former Cabinet official and women's rights activist who was jailed for two years and tortured in the 1980s.
Taguiwalo, 72, sought an apology from the president and asked him to "stop lying about the horrors of martial law because the killings, the imprisonment and bombings of Muslim communities actually happened."
Marcos Jr., 65, has refused such calls. In a TV interview last week,he said his father's decision to declare martial law, suspend Congress and rule by decree was necessary to fight communist and Muslim insurgencies. He also said that describing the late president as a dictator is "wrong" and denied that he and his family were whitewashing history.
Bonifacio Ilagan, a left-wing activist who was detained for more than two years starting in 1974 and often beaten and severely tortured, said he could never accept Marcos as president. His sister was abducted by government agents with several other anti-Marcos activists in 1977 in metropolitan Manila and has never been found.
"The trauma has returned with all its inhumanities," Ilagan, 70, said, and renewed his call for justice and a clear Marcos apology. "That's the reason why I could not, for the life of me, say that he is my president."
Loretta Rosales, the former head of the independent Commission on Human Rights, was arrested with five other activists in 1976 by military agents and subjected to electrocution and sexual abuse.
She said that the president should comply with a provision of a 2013 law that she co-authored as a member of Congress that calls for the documentation of the atrocities and the construction of a museum to memorialize the sufferings of thousands of people.
The legislation was used to compensate victims of abuses. Separately, a Hawaii court found the elder Marcos liable for rights violations and awarded $2 billion from his estate to more than 9,000 Filipinos led by Rosales who filed a lawsuit against him for torture, extrajudicial killings, incarceration and disappearances.
The 1986 ouster of Marcos was a high point, Taguiwalo said, but poverty, inequality, injustice and other social ills remained pervasive in the country decades after. That allowed political dynasties, including the Marcoses, to exploit the deep discontent to their advantage.
"I think the biggest lesson which we have always emphasized is that it's not enough that you overthrow a dictator or return a certain extent of free press and academic freedom, civil and political rights," Taguiwalo told The Associated Press.
"You need to show that democracy works for the majority of the people in terms of their basic economic rights to have jobs, land and a decent livelihood," she said.