Mother, daughter missing: Calgary police say suspect may have burned evidence
CALGARY — Police say a suspect in the possible homicides of a missing woman and her toddler daughter may have tried to burn evidence and are urging the public to report any unusual fires in a rugged area outside Calgary.
"Through the investigation we have learned that items may have been purchased that would destroy evidence," Staff Sgt. Martin Schiavetta said Monday.
He declined to elaborate on what those items were.
Aliyah Sanderson, 22-months old, and her mother Jasmine Lovett, 25, have not been seen since April 16 and were reported missing a week later after they failed to show up for a family dinner.
Police are seeking information from anyone who may have seen signs of a suspicious fire between April 16 and April 20 around the hamlets of Bragg Creek and Priddis or in the nearby Kananaskis wilderness area popular with hikers and mountain bikers.
In particular, police are seeking tips about fires outside designated fire pits.
The search in the Rocky Mountain foothills west and southwest of Calgary remains on hold because of heavy snowfall on the weekend.
Members of the public are being warned not to search on their own because it could result in accidental destruction of evidence under the snow.
Even without the snow, it's a tough place to search because of mountainous terrain, dense forest and wildlife, Schiavetta said.
"Right now our primary goal is to get back into the Kananaskis area and we need Mother Nature to co-operate with us for that."
He added police are also still looking for information regarding a grey Mercedes-Benz SUV seen in the area around the time the woman and child disappeared.
"We have received dozens and dozens of tips that are currently being actioned by investigators," said Schiavetta.
"Sometimes the smallest piece of information is the piece that leads us forward and progresses the investigation."
A forensic search of the home in southeast Calgary where Lovett and her daughter lived has been completed and the owner was able to return Monday.
A man who was taken into custody was released Friday without charges, but Schiavetta said he remains the primary suspect. Police have not released his name.
A man who identified himself as Robert Leeming told CTV on Friday that he is that person and that he is innocent. He confirmed that he owns the SUV that has been seized by police.
Leeming, 34, said he is also the owner of the townhouse where Lovett and her daughter live.
Schiavetta said police still have the SUV.
He said because no charges have been laid, there are not conditions stopping the suspect from leaving the country. Leeming said he is a British citizen but has permanent resident status in Canada.
Schiavetta added there is no public danger, as it's believed the suspected homicides were targeted.
He said almost every member of the police force's homicide unit is working the case, along with officers from other divisions, including the domestic conflict unit. Search-and-rescue groups, provincial fish and wildlife officials and RCMP officers have also been helping.
Lauren Krugel, The Canadian Press
Stand Together Against Bullying – Pink Shirt Day 2021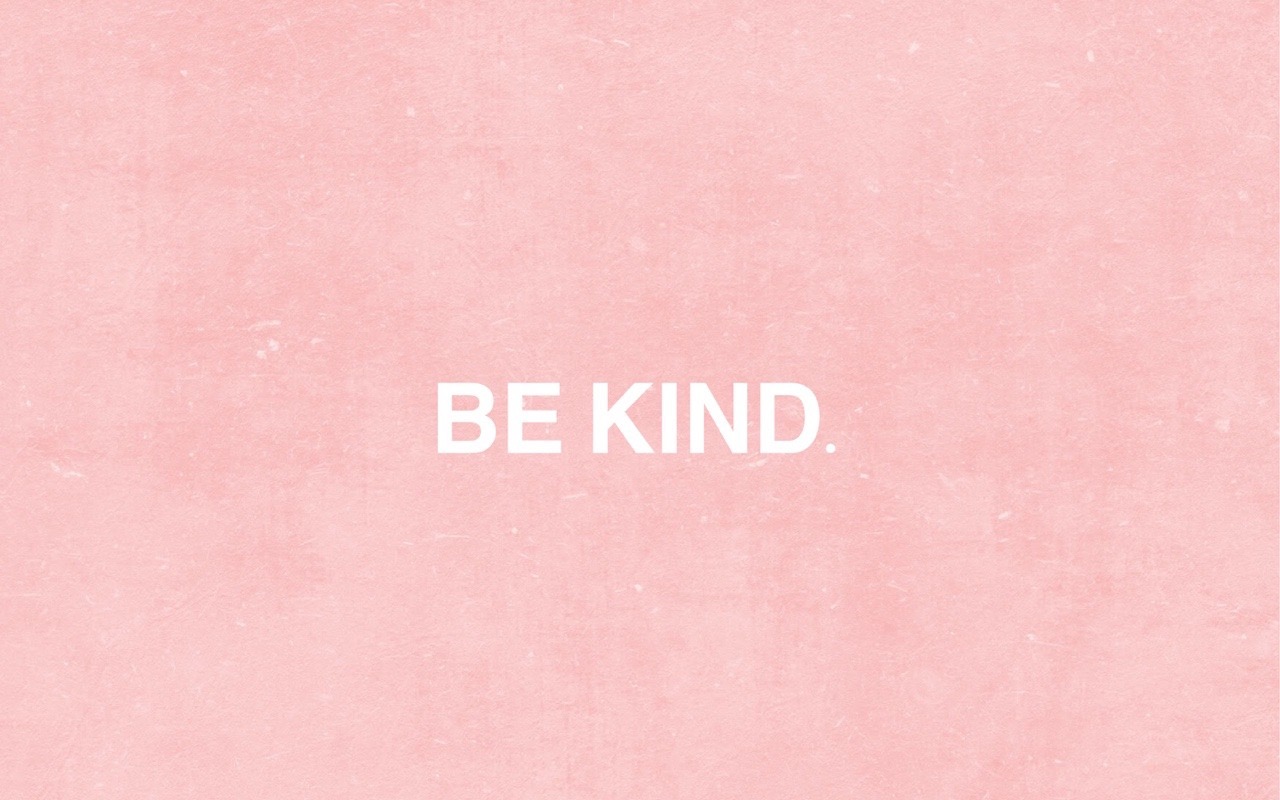 Wednesday, February 24, 2021 is the 14th annual Pink Shirt Day, a globally recognized movement to end bullying in all its forms and encourage the growth of a global community built on acceptance and support regardless of sex, age, background, gender identity, sexual orientation or cultural differences. 
Pink Shirt Day originated in 2007 in the eastern Canadian province of Nova Scotia, in a local story that captured national – and eventually international – attention, when a new 9th grade student walked in on the first day of school wearing a pink polo shirt. 
Travis Price and David Shepherd are the two young men responsible for unintentionally launching the global pink shirt movement. According to Price and Shepherd, a group of students were physically and verbally bullying the young man for wearing pink to school. As senior students, Price and Shepherd saw the situation as an opportunity to set an example and take a stand against bullying in their school.
That night the two went and purchased 75 pink tank tops and released a call on social media (MSN messenger at the time) encouraging their fellow students to show up at school the next day wearing pink. According to Price, in a school of roughly 1000 students, "700 to 850 kids showed up wearing pink. It was incredible." 
Since 2007, the movement has gained exponential traction and is now recognized in communities all around the world as individuals come together in an international display of solidarity against the devastating impacts of bullying.
The global movement to end bullying has led to the creation of countless local, national and internationally available resources, but there is still a long way to go.

Bullying Canada identifies 4 distinct types of bullying: verbal, physical, social and cyber. Short term and long term effects of bullying vary based on each situation, and can lead to damaging and dangerous outcomes for victims, friends, bystanders and countless others. While commonly associated with children and young adults in school, bullying impacts individuals of all ages and backgrounds in many areas of life, including the workplace.
Statistics released by Safe Canada revealed that 47% of Canadian parents have at least one child that has experienced bullying, while approximately 33% of the population experienced bullying as a child, and 33% of teenagers reported being bullied recently. Furthermore, around 40% of Canadians reportedly experience bullying in the workplace on a weekly basis.
If you, or someone you know is struggling with bullying, reaching out is the first step. You are not alone, and help is available. Extensive networks of resources exist in Alberta and across Canada to provide support, aid and solutions for those experiencing bullying. 
For support from Bullying Canada, call (877) 352-4497, or email [email protected]
The Alberta 24-hour Bullying Helpline can be reached at 1-888-456-2323, or the online Bullying Helpline Chat can be accessed here.
For more resources on how to identify a bullying situation, get help, or help someone in need, visit https://www.alberta.ca/bullying-how-to-help-others.aspx.
For more stories, visit Todayville Calgary.
First Nation applauds new initiative protecting boreal forest in the Kitaskino Nuwenene Wildland Park
February 11, 2021
Fort Chipewyan-​AB-Mikisew Cree First Nation applauds a major expansion in protecting the boreal forest area in the Kitaskino Nuwenene Wildland Park initiative.
The announcement to expand the protected area by nearly 150,00 hectares means more of the area south of Wood Buffalo National Park will be protected along with the headwaters, which flow into the Delta area. This marks a key step in a collaborative effort between Mikisew Cree First Nation, Government of Alberta, Government of Canada, energy, mineral and forestry companies.
"​Today's announcement is about protecting the land and celebrating partnerships between First Nations, government and industry," ​said Mikisew Chief, Peter Powder. "​We wouldn't be on the doorstep of this significant expansion without cooperation. We hope this means we can move forward with the western expansion of the Kitaskino-Nuwenene Wildland Park as part of Mikisew's stewardship vision for our lands, waters and iconic species such as woodland caribou and wood bison."
After engaging with the community, it was clear leaders and land users wanted to protect this area for future generations. The overall goal of the Kitaskino Nuwenene Wildland Park ​is for Mikisew Cree First Nation and other Indigenous groups to play a key role in safeguarding the area and the traditional resources within it. The expansion has received a strong endorsement from the Athabasca Chipewyan Cree First Nation, Fort Chipewyan Metis, Fort McKay First Nation, Fort McKay Métis, and Fort McMurray Métis. Kitaskino-Nuwenene translated means, "Our Land" in Cree and Dene.
"​Moving this forward is another step in implementing the Nikechinahonan Framework, ​which is the vision of the Mikisew to ensure our cultural survival. We look forward to building on this momentum by working to protect more habitat of the Ronald Lake Bison Herd and by continuing our efforts to save the Peace Athabasca Delta'​ ' said Melody Lepine, Mikisew Cree First Nation director.
Kitaskino Nuwenene Wildland Park is located along the southern border of Wood Buffalo National Park in northern Alberta. Phase 1 was established in 2019. This project was undertaken with the financial support of Environment and Climate Change Canada through Canada's Nature Fund.
Read more on Todayville.