Minister LaGrange Protected Charter And Home Schools Yet Is Being Targeted For Her Nomination
The performance of a lot of Alberta UCP Cabinet Ministers has left a lot to be desired over the past couple of years, but the one Minister that absolutely does not describe would be Red Deer-North MLA Adriana LaGrange.
LaGrange has been genuinely doing amazing work as Education Minister, helping to reform the public education system, and promoting the growth of the charter and homeschooling systems with more support typically monopolized by the public system.
She has also helped focus classrooms back onto straightforward teaching of mathematics and English in grades K-6, as well as started cutting politics out of the social studies curriculum, which she frequently took note of after being appointed Education Minister in April of 2019.
It is concerning that anybody would think that these were appropriate questions for a Gr. 10 Social Studies test. Alberta has a great story to tell about our responsible energy sector, and educators should not be attacking it. We'll get politics out of the classroom. #abed #ableg pic.twitter.com/GXFMNBxnXO

— Adriana LaGrange (@AdrianaLaGrange) November 28, 2019
After The National Telegraph contacted both Parents For Choice In Education and the Alberta Parents Union both pro-school choice and education reform groups had almost nothing but good things to say about Minster LaGrange.
Frankly, an even bigger endorsement of Minister LaGrange's work is just how much the NDP and left-wing Alberta Teachers Association (ATA) hate her.
Regarding the latter, despite how hostile the ATA has been towards the UCP government and the reforms made to the education system, Minister LaGrange was able to wrangle the ATA into signing a new collective agreement with the province while she simultaneously took away the ATA's arbitrary power to discipline teachers and gave the responsibility back to the province.
This all raises the question of why someone would want to challenge LaGrange for her nomination.
Well, it seems that certain political organizations new to the scene simply want their people in the legislature.
That organization is Take Back Alberta, which originally campaigned to remove Premier Jason Kenney in the leadership review vote has now moved on to trying to take out anyone associated with Kenney's government, or at least anyone who hasn't endorsed their preferred UCP leadership candidate.
Ironically many of the people backing Take Back Alberta are the same political insiders that either helped to install Kenney as UCP leader back in 2017, as well as Erin O'Toole in 2020, and who have contributed to the feeling of alienation within grassroots in conservative politics in Canada.
Take Back Alberta is backing a man named Andrew Clews whose claim to fame is founding an Alberta anti-mandate group called Hold The Line (with only 1,000 followers), and predictably his pitch to UCP members in Red Deer North is that LaGrange is not pro-freedom enough.
In an interview with True North, Clews said:
Even to date, I have not heard (LaGrange) voice any type of support for the rights and freedoms that we once had as Albertans, I'm not impressed with how our government has handled the pandemic, how they have so casually given rights and taken rights away from Albertans…we need to elect leaders to go to the Alberta legislature and stand for freedom.
While most people would agree the UCP government did a poor job standing up for Albertan's civil liberties over the past two years, it would also be wrongheaded to think Minister LaGrange had much to do with it.
Yes, LaGrange did not stand against Kenney in the strong and principled manner that MLA Drew Barnes did, and while what Barnes did was highly commendable and important, LaGrange was not exactly a big supporter of lockdowns and mandates. She mostly just stuck to her ministerial work while Kenney and other members of his cabinet hard-charged on mandates.
Clews himself even tactically admits that LaGrange never publicly supported the lockdowns and mandates by focusing his criticism on the fact she was not publicly against them, not that she was publicly in favour of them.
On the issue of education, Clews basically endorses the job Adriana LaGrange has been doing as Education Minister.
Clews stated that:
We need to reform the funding for our school system so that the funding goes to the child and follows the child as opposed to going automatically into the public school or Catholic school system…
Frankly, unless Andrew Clews believes that LaGrange should be magically reforming the education system overnight, she is doing exactly what he said he wants to be done, but seeing as she is not the premier, she has had to move slower than she would want to.
Part of LaGrange's support for charter schools has been making more funds available to them in order to reflect the increase in the proportion of students attending charter schools.
We need to actually evaluate our elected officials on their overall performance and not nitpick on one specific aspect of their record in order to justify throwing them out of office.
I, (the writer of this article), was strongly against lockdowns and mandates, and the reporting I did here at The National Telegraph contributed significantly to protecting unvaccinated workers, as well as getting Dr. Verna Yiu removed from her position as the CEO of AHS for incompetence in the management of ICU beds.
With that in mind, I don't take much issue with anything LaGrange did or did not say over the last two years. She would be close to the bottom of the list of people I'd hold responsible for the lockdown regime, and on issues regarding education, I'd say her record, for the most part, is unblemished.
Very few politicians could ever be reelected if Adriana LaGrange was someone deemed unworthy of continuing her work in government, but the people behind organizations like Take Back Alberta do not seem to care about any limiting principles. Their goals seem to be more based on political ambition than anything truly connected to the conservative grassroots.
If I was a UCP member in Red Deer North I would be voting to renominate Education Minister Adriana LaGrange.
———
Details on the Red Deer North UCP nomination vote are listed below:
– August 18, 2022
– 11:00am-8:00pm
– The Pines Community Hall
– 141 Pamely Avenue
Ireland vows to crack down on 'hate speech' after knife attack by Algerian immigrant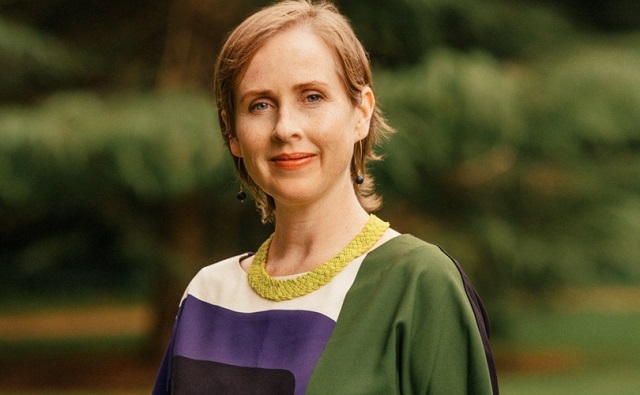 Senator Pauline O'Reilly
By Paul Bennett
'We are restricting freedom for the common good,' Ireland's Green Party Senator Pauline O'Reilly told the Irish Senate
The Irish government have blamed recent unrest on the "far-right" and vowed to fast track freedom-curbing "hate speech" legislation before Christmas.
The November 23 riots were in response to a barbaric knife attack on innocent children and a daycare employee in central Dublin by a 50-year-old Algerian immigrant earlier that day. Leanne Flynn and three children were wounded.
Addressing the nation at Dublin Castle after the stabbings, Irish Taoiseach Leo Varadkar crudely prioritized legislating hate speech laws to tackle the growing public unrest in Ireland over key issues such as mass immigration.
"It's now obvious to anyone who might have doubted it that our incitement to hatred legislation is just not up to date for the social media age and we need that legislation through," Varadkar said.
"And we need it through in a matter of weeks because it's not just the platforms that have responsibility here, and they do, it's also the individuals who past messages and images online that stir hatred and violence. We need to be able to use laws to go after them individually."
As a result of a coordinated government response to tackle 'hate speech', the Republic of Ireland's new Online Safety Media Commission have urged the Irish public to report any "hate speech" to the Gardai (Irish police) in the aftermath of last week's unforeseen stabbings and riot in Dublin.
The newly established Irish online media regulator approved by the European Commission, Coimisiún na Meán, is currently overseeing what is being billed as online safety in Europe in a move to tackle hate speech and disinformation.
Immediately after the November 23 riot, the online regulators made Ireland the first EU member state to activate an alert under new Digital Services Act (DSA) rules. The activation alerted the European Commission to contact large social media companies within hours of the riot in Dublin, to remind them of their legal obligations regarding dissemination of illegal online content, threats, hate speech, and "disinformation."
On November 28, Minister for Tourism, Culture, Arts, Gaeltacht, Sport and Media Catherine Martin told the Irish parliament that online regulators are "calling for those who see hate speech or other illegal content online to report it to platforms or to the Gardai."
Following last week's Dublin riots, which started after multiple young children were stabbed at school, Ireland's new Media Commission is calling on the public to report any "hate speech" they see online to the police.

Comments by Irish Media Minister Catherine Martin. pic.twitter.com/TeF4wDjqCH

— gript (@griptmedia) November 29, 2023
In the midst of growing tension and concern about mass immigration, housing, and crime in communities across the country, the Irish government are instead planning to pass legislation to curb freedom of speech. The new Hate Speech Bill is considered one of the strictest draconian hate speech legislations in the world.
The Criminal Justice (Incitement to Violence or Hatred and Hate Offences) Bill 2022 (the Hate Speech Bill) will criminalize any speech that is "likely to incite hatred, or violence" against so-called "protected groups."
The legislation vaguely defines "hatred" as "hatred against a person or a group of persons in the [Irish] State or elsewhere on account of their protected characteristics." The protected characteristics includes race, nationality, gender, sexual orientation, and religion.
The radical bill outlines how merely possessing "hateful" content on your devices or having signs, posters and banners that could incite "hatred" could lead to criminal charges and upwards to five years of imprisonment.
Authorities will be allowed to seize all electronic devices, including phones, laptops, and tablets, and force individuals to hand over passwords, even if no crime has been committed.
Independent Irish Senator Sharon Keogan believes the main objective of the hate speech bill is "partly designed to keep political dissenters quiet."
In a viral video that got international attention, a Green Party Senator called Pauline O'Reilly revealed the true nature of the radical hate speech laws during a discussion about the proposed legislation in the Irish Senate.
"We are restricting freedom for the common good": Irish Green Party Senator Pauline O'Reilly says that her government's hate speech bill is about "restricting freedom," and censoring views on gender identity if those views create "discomfort."#gript pic.twitter.com/H7QIT0QHmf

— gript (@griptmedia) June 15, 2023
"When you think about it, all law, all legislation is about the restriction of freedom. That's exactly what we are doing here," she said. "We are restricting freedom, but we are doing it for the common good."
On social media platform, X, Ohio Senator James David Vance reacted to the viral video of the Irish Senator by saying if this was in "Russia, or China or many other nations we would call it totalitarian and threaten economic sanctions."
Elon Musk, owner of X has called the planned legislation a "massive attack against freedom of speech."
The Hate Speech Bill was passed in the Irish Parliament in April 2023 and is currently now at a committee stage in the Senate.
Witnessing the Media's Covid Coverage from the Inside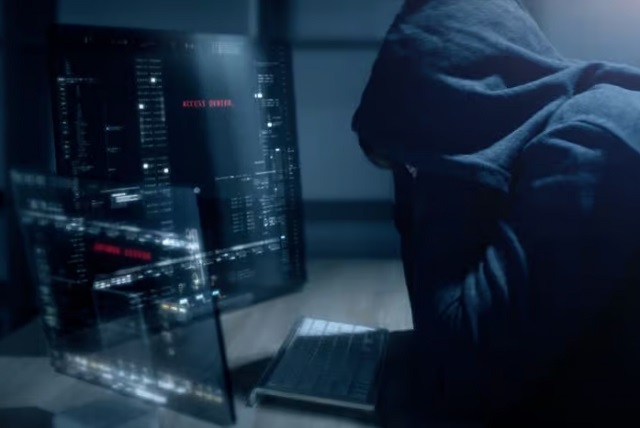 BY
GABRIELLE BAUER
If right-leaning outlets wanted my words and left-leaning ones did not, my Occam's razor landed on ideology as the explanatory factor. So-called progressive media had a story to uphold and rejected any plot twist that threatened the cohesion of its narrative.
In the movie An Education, the main character gets sidetracked from her studies by a smooth-talking art dealer who turns out to be a criminal—and married. Our protagonist learns more from that experience than from all the medieval literature books she cracked open before. I have similar feelings about my own education. While I've been earning my living as a writer for the past 29 years, it's only during the Covid era that I learned what the writing business is really about.
I wear two hats in my professional life: medical writer, creating materials for doctors and the healthcare industry, and feature-article journalist for consumer magazines. It wasn't until Covid that I began pitching essays and op-eds for publication.
I started with a piece called "A Tale of Two Pandemic Cities," which grew out of my short trip to Amsterdam and Stockholm in the summer of 2020, when the European Union opened its doors to "well-behaved" countries like Canada. The Covid hysteria in my country had made me desperate to visit more balanced parts of the world, and my trip didn't disappoint. The article found a home at a Canadian outlet called Healthy Debate, though the editor asked me to temper my enthusiasm for the Swedish strategy with an acknowledgement of its risks. Happy to find a legit publisher for my first Covid piece, I capitulated, sort of. (You can judge for yourself.)
Thus began a feverish outpouring of essays, each one motivated by the same bewildered questions: What the hell is happening to the world, and why? Has everyone else gone mad, or is it me? I had written a few controversial articles throughout my career, but never before had I held a "dissenting view" about an issue that affected the whole world—or felt such an urgent need to express it.
The Great Divide
I quickly learned that certain news outlets were less open to my pieces than others. Salon, fuggedaboutit. Spiked Online, bull's eye on the first try. Washington Post, not a chance. Wall Street Journal, a couple of "close, but no cigar" efforts and then finally a yes. It boiled down to this: the further left a publication leaned, the less likely it would publish my pieces (or even respond to my inquiries). I'm sure a statistician could write an equation to capture the trend.
So why the radio silence from left-wing publications? I doubted I was tripping their "Covid disinformation" radars, as my pieces had less to do with scientific facts than with social philosophy: the balance between safety and freedom, the perils of top-down collectivism, the abuse of the precautionary principle, that sort of thing. If right-leaning outlets wanted my words and left-leaning ones did not, my Occam's razor landed on ideology as the explanatory factor. So-called progressive media had a story to uphold and rejected any plot twist that threatened the cohesion of its narrative. (Not that right-wing media behaved much differently. Such is the age of advocacy journalism.)
Most nerve-wracking of all were the publishers who accepted my articles but, like that first Healthy Debate editor, insisted I make substantive changes. Should I concede or push back? I did a bit of both. The most important thing, I told myself, was to make people reflect on the topsy-turvy policies that had freeze-framed the world. If I had to soften a few sentences to get the word out, so be it. I have the utmost respect for writers who refuse to yield on such matters, but 29 years of paying the bills from my writing have tipped my internal compass toward pragmatism.
I did stand my ground with an article on the mask wars. My thesis was that the endless and pointless disputes on social media—masks work, no they don't, yes they do, no they don't—had less to do with science than with worldview: irrespective of the data, social collectivists would find a way to defend masks, while my freedom-first compatriots would never countenance a perma-masked world.
One editor agreed to publish the piece if I mentioned that some studies favor masking, but I argued that quoting studies would undercut my central argument: that the forces powering the mask wars have little to do with how well they block viruses. He wouldn't budge, so we parted ways and I found a more congenial home for the piece at the Ottawa Citizen.
The process of pitching counternarrative essays, while arduous at times, led me to a smorgasbord of lesser-known, high-quality publications I never would have discovered otherwise. Topping the list was the glorious UnHerd, a UK news and opinion website with such daring thinkers as Mary Harrington and Kathleen Stock on its roster of contributors. The US-based Tablet magazine offered consistently fresh takes on Covid and never took the easy road in its analyses. In its pages I found one of the most powerful Covid essays I have ever read. The author, Ann Bauer (no relation), teased out the common threads between the "settled science" about the virus and the litany of quack theories about autism, which fed into her son's death by suicide.
Then there was Quillette, whose contempt for the sacred cows of wokeism gave me a special thrill. True confession: I blew my chances with Quillette and it's my own damned fault. Like many working writers, I sometimes pitch a piece to more than one outlet at the same time, a practice known as simultaneous submissions. This goes against protocol—we're supposed to wait until an editor declines our pitch before approaching the next one—but the reality is that many editors never respond. With the deck thus stacked against us, we writers sometimes push the envelope, figuring the odds of getting multiple acceptances (and thus pissing off editors) are low enough to take the risk.
On this particular occasion, I submitted an article called "Lessons from my Half-Vaxxed Daughter" to three publications. Medpage Today responded right away, and I accepted their offer to publish it. (This was while Marty Makary, the dissident-lite physician who called out people's distorted perception of Covid risk in mainstream media, led the editorial team.) A few hours later, Quillette's Canadian editor sent me a slightly reworked version of my piece and told me when he planned to run it. I had no choice but to proffer a red-faced apology and admit I had already placed the article elsewhere. He never responded to my email or to a follow-up mea culpa a few weeks later—and has ignored everything I've submitted since then. I guess I'll have to wait until he retires.
Podcast Polarities
Earlier this year, Brownstone Institute published my book Blindsight Is 2020, which critiques the pandemic response through the lens of 46 dissident thinkers. By all standards a moderate book, it stays clear of any "conspiratorial" speculations about the origins of the pandemic or the political response to it. Instead, it focuses on the philosophical and ethical issues that kept me awake at night during the peak Covid years—the same themes I explore in my essays, but in greater depth. I wrote the book not just for "my team," but for those who vehemently opposed my views—perhaps especially for them. I didn't expect to change their minds as much as to help them understand why some of us objected so strenuously to the policies they cheered on.
After the book came out, a few podcasters invited me to their shows. I appeared on a Libertarian Institute podcast in which the host puffed on his hand-rolled cigarettes while we talked. I spoke to an amiable ex-con podcaster who made it his mission to share Ayn Rand's ideas with the world. I bonded with Rupa Subramanya—a brilliant Canadian conservative journalist and podcaster featured in my book—over the Freedom Convoy we had both supported.
All told I've appeared on 22 podcasts to date, each of them hosted by a right-leaning or libertarian host. Crickets from the left. Not one to accept defeat, I've begun reaching out to left-leaning podcasters on my own. Perhaps one day I'll hear back from them.
Covid media, like so much else in modern life, has become hopelessly fractured: the tall, left-facing trees dominate the landscape, telling the story of a deadly virus that we "did the best we could" to manage. Below the tree canopy lies the tangle of weeds that sway in the wind, whispering songs of freedom and warning against the totalitarian impulses that all too readily emerge during crises. While I'll continue to throw my essays at those unyielding trees, the messy underbrush is where I've found my journalistic home.