Mental Health, MAID, and Governance in Trudeau's Canada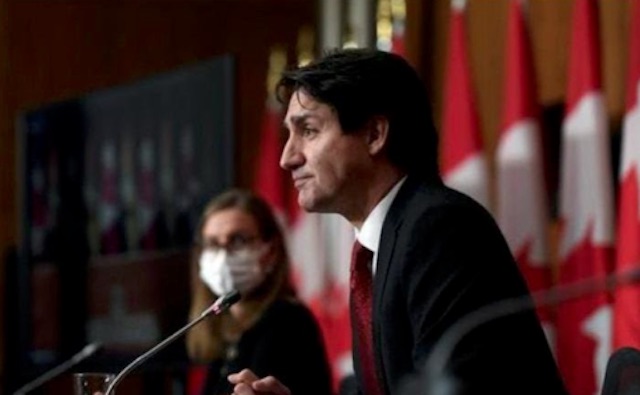 A Critical Examination of Governance, Ethical Implications, and the Search for Compassionate Solutions in a Nation in Crisis
The mental health crisis in Canada, deepened and exacerbated under Prime Minister Justin Trudeau's leadership, has laid bare the stark realities and the fundamental cracks in our national mental health support structures. The haunting statistics released by the Angus Reid Institute have catapulted this crisis to the forefront of national discourse, but it seems that the ramifications extend far beyond mere numbers. Approximately 80% of Canadians are grappling with the inadequate availability of mental health resources, and the governmental response, or lack thereof, has amplified this concern.
Under Trudeau's regime, the pervasive decline in mental health has not only been met with superficial commitments but has also seen the advancement of policies that many argue are an affront to the sanctity of life and individual liberty, namely, the Medical Assistance in Dying (MAID) legislation.
The Trudeau administration, amidst the throes of a profound mental health crisis, had pledged a seemingly substantial $4.5 billion over five years to address mental health care during the 2021 federal election. However, the tangible execution of this commitment remains elusive, with the funds ostensibly being absorbed into broader health care allocations. A dire need, once seemingly acknowledged, now seemingly diluted in priorities.
It's in this same disconcerting timeframe that the contentious discussions around MAID have intensified. The proposed legislative modifications seek to expand the eligibility criteria to include individuals whose sole medical condition is a mental illness. This proposition has resulted in a fierce national debate and has amplified concerns over the values and the ethical compass guiding our nation's leadership.
While the inception of MAID in 2016 found support among 64% of Canadians, the broadening of its scope to include mental illnesses has sparked widespread hesitation and reflection on its ethical implications. A mere 28% of Canadians support allowing those with only a mental illness to seek MAID. This shift in public sentiment is indicative of a collective realization of the complex moral, ethical, and societal implications of such a policy in a nation already strained by a lack of mental health support.
There's an unsettling correlation between the difficulties in accessing mental health care and the support for the expansion of MAID. Two in five Canadians who've encountered barriers in accessing mental health care express support for the inclusion of mental illnesses in MAID eligibility. This correlation rings alarm bells about the level of desperation and despair fueled by inadequate mental health resources and support.
The MAID legislation, particularly its proposed expansion, is symptomatic of a deeper, more entrenched disregard for life and liberty. The policies and legislation emanating from Trudeau's administration seem to foster an environment where the value of life is underplayed, and individual freedoms are undervalued. Rather than addressing the root causes and formulating holistic, compassionate solutions for mental health struggles, the government seems poised to offer an expedited escape route, overlooking the sanctity of life and the intrinsic rights of the individuals.
The urgency to address mental health challenges, especially those disproportionately affecting women, young adults, and lower-income households, is paramount. It requires genuine, sustained commitments and actions, far removed from mere electoral promises and rhetoric. The dialogue surrounding MAID, although crucial, risks overshadowing the fundamental issues at hand – the acute need for enhanced, accessible mental health care resources and a governmental ethos that values and preserves life and liberty.
In light of these pivotal concerns, this beckons a grave question to us all: Is this truly the Canada we desire? A Canada where, when faced with life's vicissitudes, the solution provided by the government is simply to opt for MAID? Or do we yearn for a Canada that embodies hope, a belief that circumstances can, and will, improve? When 2025 arrives, the bell will indeed toll for Justin Trudeau and his Liberal compatriots, and we, as staunch Canadians, will need to rise to the occasion and answer this question. It's a query not merely about policies or governance but about the very soul and essence of our great nation.
Subscribe to The Opposition with Dan Knight
I'm an independent Canadian journalist exposing corruption, delivering unfiltered truths and untold stories. Join me on Substack for fearless reporting that goes beyond headlines
Top Canadian psychiatrists urge gov't to halt expansion of euthanasia to the mentally ill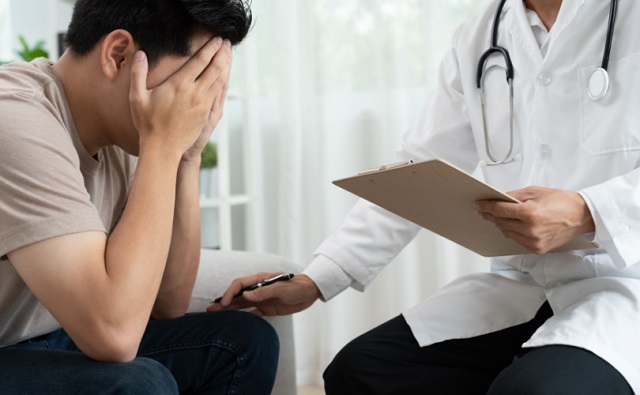 Dr. Sonu Gaind, chief of psychiatry at Sunnybrook Health Sciences Centre in Toronto, said history shows that when enacting new laws relating to sensitive life matters, 'The evidence shows that we are right less than half the time.'
Top Canadian psychiatrists warned that the country is "not ready" for the coming expansion of euthanasia to those who are mentally ill, saying expanding the procedure is not something "society should be doing" as it could lead to deaths under a "false pretense."
As noted in a recent National Post opinion piece, seven of 17 chairs of psychiatry have written to Canadian Health Minister Mark Holland and Justice Minister Arif Virani to demand that the federal government of Prime Minister Justin Trudeau pause the expansion of medical assistance in dying (MAiD) as it is known.
On March 9, 2024, euthanasia in Canada, or MAiD as it is known, will expand to include those suffering solely from mental illness. This is a result of the 2021 passage of Bill C-7, which also allowed the chronically ill – not just the terminally ill – to qualify for so-called doctor-assisted death.
The mental illness expansion was originally set to take effect in March. However, after massive pushback from pro-life groups, conservative politicians and others, the Liberals under Trudeau delayed the introduction of the full effect of Bill C-7 until 2024 via Bill C-39, which becomes law next year.
Dr. Sonu Gaind, who works as the chief of psychiatry at Sunnybrook Health Sciences Centre in Toronto, said that history shows when it comes to enacting new laws relating to sensitive life matters, "The evidence shows that we are right less than half the time."
Proponents of MAiD have argued that there comes a point in time when a mentally ill individual is simply not curable. However, Gaind said that the notion of "incurability" might not even be possible.
Gaind said that as the evidence shows being wrong half the time, "That means that at least half the people who assessors say, 'You're not going to get better from your mental illness, and you can get MAID,' at least half of those people would have gotten better."
"Meaning, we would have provided death under a false pretence," he added.
Gaind said there seems to be "no consensus on this issue," and said he "firmly" thinks "we're not ready for further expansion."
As it stands now, a special joint parliamentary committee on MAID has reconvened to investigate the looming expansion of MAiD to the mentally ill.
Recently, LifeSiteNews reported on how pro-euthanasia lobbyists want Canada's assisted suicide via lethal injection laws to be extended to drug addicts, which critics warn could lead the nation down a dangerous path nearing "eugenics."
The delay in expanding MAiD until 2024 also came after numerous public scandals, including the surfacing of reports that Canadian veterans were being offered the fatal procedure by workers at Veterans Affairs Canada (VAC).
Offering MAiD to the mentally ill is not something 'society should be doing,' psychiatrist says
Dr. Jitender Sareen, head of the Department of Psychiatry at the University of Manitoba, said that when it comes to MAiD, there is too much left in the hands of those who do the procedure.
"Offering people death instead of appropriate treatments" is something that "really goes against what we as a society should be doing," Sareen said as per the National Post.
Sareen also said there is no guidance as to whether a doctor can determine whether a person is suicidal or simply wants to kill themselves via MAiD.
Recent attempts by the Conservative Party of Canada (CPC) to stop the expansion of MAiD have failed.
MPs in the House of Commons voted down a private members' bill introduced by CPC MP Ed Fast that would have repealed the expansion of euthanasia laws to those suffering from mental illness.
Pro-life advocates, such as Angelina Ireland, president of the Delta Hospice Society (DHS), have warned the Trudeau government expansion of MAiD to those who are mentally ill will lead to allowing "MAiD allows agents of the state to kill us and it's actually called 'non-culpable homicide.'"
Ireland recently told LifeSiteNews that it was important she made clear to participants who attended to "speak to some inconvenient truths" about just how bad MAiD is for Canada.
"There is no avenue for us to 'sue' them (the government) or charge them with murder. We have abdicated our power and given the government the supreme authority — the right and the privilege to murder us," Ireland said to LifeSiteNews, which she also told the event participants.
Euthanasia deaths have gone through the roof in Canada since it became legal in 2016.
According to Health Canada, in 2022, 13,241 Canadians died by MAiD lethal injection, which is 4.1% of all deaths in the country for that year, and a 31.2% increase from 2021.
The number of Canadians killed by lethal injection since 2016 now stands at 44,958.
Mental Health Crisis as Canada ranks poorly in access to services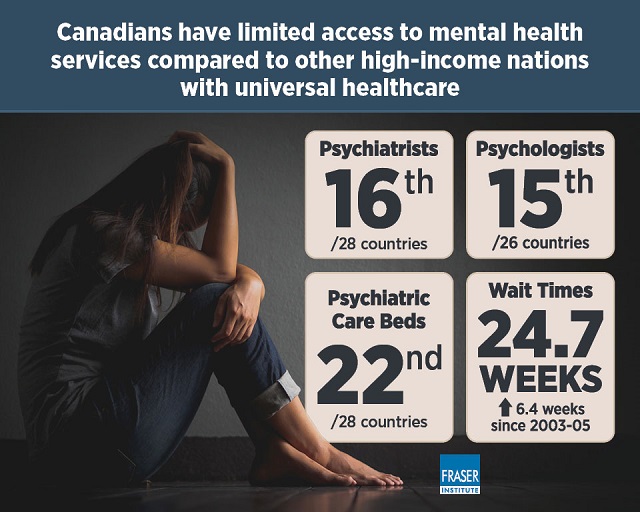 A new report, Mental Health Care: How is Canada Doing? compares Canada's mental health services to other countries with universally accessible health care and finds that, despite the Canadian government spending a larger share of health dollars on mental health services, Canada has relatively fewer psychiatric care beds (ranking 22nd out of 28 nations), psychiatrists (ranking 16th out of 28 nations), and psychologists (ranking 15th out of 26 nations) in addition to growing wait times.
Canada ranks 22nd out of 28 countries with universally accessible health care on psychiatric care beds
Canadians endure relatively poor access to mental health services when compared to what is available in other developed nations with universal access health care systems, particularly for psychiatric care beds, psychiatrists and psychologists, finds a new study released today by the Fraser Institute, an independent, non-partisan Canadian public policy think-tank.
"Making better use of limited resources, with a focus on improving the availability of services over time, will be essential to properly address Canada's mental health care gap," said Nadeem Esmail, senior fellow at the Fraser Institute and author of Mental Health Care: How is Canada Doing?
The study compares Canada's mental health services to other countries that, like Canada, have universally accessible health care. It finds that Canada has relatively fewer psychiatric care beds (ranking 22nd out of 28 nations), psychiatrists (ranking 16th out of 28 nations), and psychologists (ranking 15th out of 26 nations). And wait times to access mental health services have grown in Canada from 18.3 weeks in 2003-05 to 24.7 weeks in 2020-22.
The study notes a lack of access to appropriate treatments, low rates of posthospitalization follow up, relatively poor access to care in rural areas, and general practitioner physician preparedness for dealing with mental health conditions and mental illness as shortcomings of the Canadian approach.
"Canada's relatively poor record on mental health services—and growing wait times—have occurred in spite of Canadian governments spending a larger share of health dollars on mental health services than governments in comparable countries," Esmail said.
Click here to see the Executive Summary
Click here to read the Full Report