Many high-level athletes struggle with 'unravelling of identity' in retirement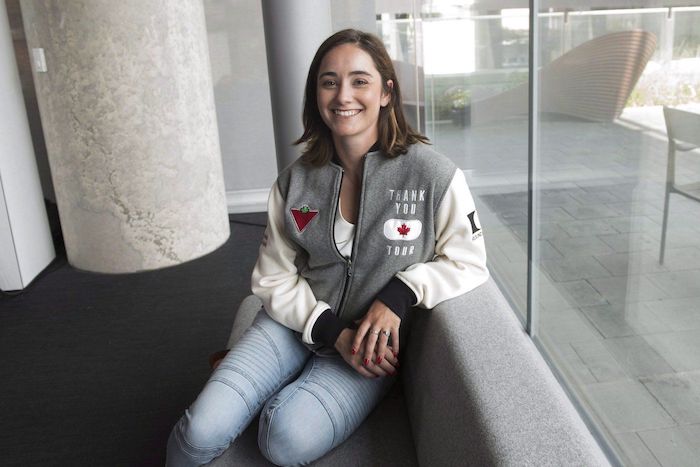 By Lori Ewing
Kaetlyn Osmond has been like a boat adrift at sea.
Four years after retiring from competition, the world figure skating champion says she's just now starting to find her feet as a former athlete.
"Definitely more difficult than expected," Osmond said. "Mentally, retirement is difficult because you lose a large part of your identity you've had your whole life."
The past few weeks have seen several high-profile athletes retire. Serena Williams announced she is "evolving away from tennis." WNBA legend Sue Bird retired after 21 years in the league. And Roger Federer announced his retirement on Thursday, saying the Laver Cup, Sept. 23-25 in London will be his final tournament.
Cara Button, who has counselled Canadian athletes on retirement for 16 years, says while some find it relatively easy to move on, no athlete makes the transition completely unscathed.
"Identity is huge. Who am I, if I'm not an athlete? How do I introduce myself? What's interesting about me outside of sport?" Button said. "It's also grieving the loss of what they loved doing that they can no longer do."
Button is the senior manager of Game Plan, which was established seven years ago by the Canadian Olympic and Paralympic Committees and the country's network of sport institutes as a high-performance wellness and transition program.
The 26-year-old Osmond captured the world title in 2018 a month after winning bronze in women's singles at the Pyeongchang Olympics.
She was only 22, and hadn't planned on retiring that year.
"So, when I stepped out of it, I wasn't prepared," she said. "All I knew is that I just I couldn't convince myself to train anymore, compete anymore."
Cutting the tether, however, came with an immediate and deep sense of loss.
"There was a loss of validation," she said. "For a long time, you're the centre of conversation, you're trending on social media. And then the next thing you know you are completely forgotten."
Osmond's body image issues that nagged her as a skater magnified after retirement.
"I couldn't convince myself to go into a gym," the 26-year-old said. "And once I started feeling my body change — obviously because I wasn't training five hours a day and focusing solely on how I looked and how my body functioned — I started struggling a lot, and actually going into a gym, I started having panic attacks.
"It was almost two full years before I could convince myself to go into a gym … It's been four years and I'm still trying to get into the gym without feeling that sort of panic."
Miranda Ayim, former captain of Canada's women's basketball team, retired after her third Olympics in Tokyo. She crashed at her parents' home for a full week after the Games.
"I just had quality time with them," she said "A few tears may have been shed, but you need that grieving and transition process and having people around you who can support you through that."
The 34-year-old, who played her final six pro seasons in France, said being prepared is key. She quoted Carl Jung: "Until you make the unconscious conscious, it will rule your life and you will call it Fate."
"Be conscious about the reality of the transition, that it's not going to be easy, your whole identity as an athlete is wrapped up in your sport, and has been for so long, so realize that there's going to be a bit of unravelling of that identity," she said. "And that's going to be a bit of a painful process."
Short-track speedskating star Charles Hamelin retired after his fifth Olympics in Beijing. He'd originally planned to step away after the 2018 Games, so the 38-year-old had extra time to brace himself for the impact.
"It gave me four more years to make sure that everything was in place for my retirement," Hamelin said. "And so, I wasn't scared."
He has co-owned Nagano Skate, a company that sells speedskating equipment and offers coaching through its academy, since 2016. After a busy summer that included marrying his longtime partner Genevieve Tardif and honeymooning in South Africa, he started a full-time job Sept. 1 as director of operations at SODEM, a company that owns recreational facilities in Quebec.
The six-time Olympic medallist can rattle off the date of his last practice. It was April 8.
"People ask me 'Do you miss it, do you (wish you could) go back on the ice and train?' and I'm like, 'No way,'" he laughed. "I went to see (skaters) a couple times during the summer practise and race. And I was just happy to be on the other side of the boards watching them, that was really, really fun. I don't miss the pain in my legs during practice for short-track speedskating."
Nam Nyugen called it a career after the Canadian figure skating championships in January. The 24-year-old, who won the world junior title in 2014, now coaches hockey players in power skating. Jack McBain of the Arizona Coyotes and Paul Ludwinski, the Kingston Frontenacs forward and Chicago Blackhawks' second-round draft pick, are among his clients.
What does he miss from figure skating?
"Nothing," Nguyen said, then added, "I miss performing for the audience. But in actuality, there really isn't much that I miss from figure skating. The last two years as an athlete really messed me up mentally (due to the COVID-19 pandemic)."
Nguyen, who purchased hockey skates and a stick for his new gig — he delightedly said his shoulders are sore from learning how to shoot a puck — watched a sectional figure skating competition recently. It failed to rekindle any love for the sport.
"It just pushed me away further because I remembered how awful I felt during my warm-up and how nervous I felt, and sitting there in front of the TV, I'm like, 'I'm so glad I'm not doing this anymore.'
"I still refuse to teach figure skating. I'm just in love with this new stuff that I'm pursuing right now."
Finding consistency in physical fitness can be problematic post-retirement, Button said. Some, like former field hockey captain Scott Tupper, take up long-distance running.
"Because they do feel they need a goal to set," Button said.
Tupper, an assistant coach of the University of Maryland women's team, has completed a couple of half-marathons since retiring after the Tokyo Olympics. His "pipe dream" is to qualify for the Boston Marathon.
"The competitive element is an important part in terms of having a target to keep me (motivated) … that is the one thing that can hurt you is when you don't have a reason to roll out of bed and lace up your shoes and exercise," he said.
"Exercise is your stress reliever, your therapy, it's a whole bunch of things."
Athletes often seek out high-adrenalin activities in search of that competitive rush.
Osmond has tried snowboarding, mountain biking and surfing, and would love to try skydiving.
"I like going on roller-coasters and stuff like that," Osmond said. "That gives me a rush. That's the closest thing I found to getting that nervous butterfly feeling. That's one of the things I miss the most."
Olympic bobsled champion Justin Kripps, who announced his retirement last month, said he's had enough adrenalin "to last a lifetime."
"I've put myself in enough dangerous situations bobsledding," said Kripps, who won gold in the two-man at the 2018 Games, and bronze in four-man this past winter in Beijing.
"What I'll miss … is that feeling of working with your team … It's all happening in a minute or two minutes, the race is so intense and then it's over and you have a huge celebration," said Kripps, 35, who is now a Canadian team coach. "That's going to be very difficult to recreate."
Mandy Bujold, an 11-time national flyweight champion who retired after Tokyo, is pregnant with her second daughter, but remains a regular at her boxing gym.
"Boxing is still something I'm very passionate about … the physical activity side of it. So for me, it's a natural outlet," Bujold said. "And then the camaraderie, I have my teammates and people that I hang out with that have been my social circle for so long, and I still crave that."
The two-time Olympian misses the rush that inevitably hits moments before climbing into a ring.
"There's lots of emotions, whereas right now my life is pretty simple, you don't have those really high highs and really low lows. I definitely miss that," Bujold said.
Canadian athletes also receive $5,500 toward education for every year they're federally funded, up to a maximum of $27,000. It can be used for up to five years after an athlete retires.
Osmond is taking media studies at the University of Alberta. She initially moved to Toronto post-retirement, cutting ties with the skating community, including her teammates, sports psychologist, and longtime coach Ravi Walia.
"I just ran away from it all and was left to figure it out myself — which didn't go very well," she said.
She moved back to Edmonton a year-and-a-half ago, to be closer to her parents and others in her support system. She's found happiness in coaching at her old club, the Ice Palace.
"Watching someone learn something new or understand it a little bit better, is exciting for me," Osmond said. "And then ultimately, I just want to see their joy. If I can see that they're having fun, that gives me a lot of pride.
"I want to skating to be an exciting place to go, because that's what it was for me my whole life was, I loved going into the rink, I loved my friends that I had there. Everything that came from that was just an added bonus."
This report by The Canadian Press was first published Sept. 16, 2022.
'I am sorry': Man convicted in stabbing of Calgary chef apologizes at sentencing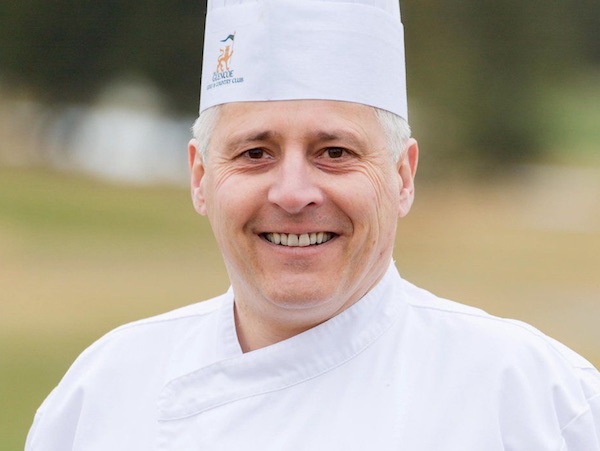 By Bill Graveland in Calgary
A man convicted of killing a chef apologized Monday and expressed dismay that no one with the victim's family was in court to to hear it.
Tommie Holloway was convicted of manslaughter while his accomplice, Anthony Dodgson, was found guilty of second-degree murder in the death of Christophe Herblin.
Herblin was stabbed to death in a parking lot outside his soon-to-be opened Calgary café following a break-in in 2020.
Holloway, 33, told his sentencing hearing that he hoped his words would get through to Herblin's wife, who wrote in a victim impact statement last December that the killing had left her broken and struggling "to make sense of this tragedy."
"It got to me. Got me emotional," said Holloway.
"I just wish they were here today so I could look at them eye-to-eye, apologize for my actions. I know no amount of words that I'm going to say is going to bring back their loved one, but I do want them to know that I am sorry."
The Crown has recommended Holloway serve 12 years in prison. Defence lawyer Kim Ross said his client had no previous criminal record, has made efforts to turn his life around and should serve three to five years.
"I'm not standing here saying that imprisonment is not appropriate here. The issue is how long," Ross told Court of King's Bench Justice Blair Nixon.
"Mr. Holloway has clearly learned his lesson … and I submit with some degree of confidence that this court will never see Mr. Holloway back here again."
Herblin was a longtime executive sous chef at the Glencoe Golf and Country Club, and his new restaurant was weeks away from opening.
Court heard Dodgson and Holloway broke into the restaurant with plans to get through a wall into an adjacent cannabis shop. They fled when a car drove by and returned later to continue their robbery attempt but became frustrated as Herblin had showed up.
Holloway smashed Herblin's car windows in order to lure him into the parking lot. Dodgson attacked him and stabbed him nine times.
Herblin staggered to a nearby gas station for help and died shortly after police officers came to his aid.
Ross said Holloway had no knowledge of what was going to happen and immediately ran off after smashing out the car's windows.
"Mr. Holloway at that point did not know what had happened. He did not know that Mr. Herblin was in the state that he was in and that he had gone to the Shell looking for help," Ross said.
"He was leaving the scene of a possible break and enter. Certainly at the time of his leaving he did not know."
Dodgson receives an automatic life sentence for the murder conviction. When the sentencing hearing began for both men in December, the Crown argued that Dodgson should not be eligible for parole for 15 to18 years. His lawyer asked for a range of 10 to 12 years.
The judge is scheduled to deliver his sentence for Holloway and Dodgson on Feb. 24.
This report by The Canadian Press was first published Feb. 6, 2023.
This is a corrected story. A previous version said lawyers were recommending the time Holloway should serve before he is eligible for parole.
Feds will increase annual health transfer and offer targeted funding with conditions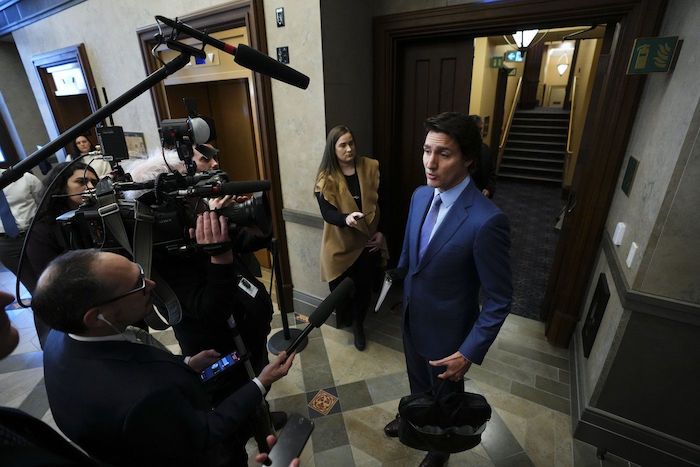 By Mia Rabson, Laura Osman and Mickey Djuric in Ottawa
Prime Minister Justin Trudeau will offer the provinces a "significant" increase to the Canada Health Transfer and additional money if they agree to one-on-one deals targeting specific problem areas in the health-care system.
A senior government official with knowledge of the plan said Trudeau will lay out a 10-year offer when he meets with the country's 13 premiers in Ottawa on Tuesday.
The Canadian Press agreed to grant the official anonymity because they were not authorized to speak publicly about the matter.
They said the offer will include a top-up to the annual Canada Health Transfer, which Ottawa sends to the provinces each year with very few strings attached. This year Ottawa transferred $45 billion, which amounts to 22 per cent of what the provinces budgeted for health care.
The premiers want Ottawa to fund 35 per cent, which this year would have required $26 billion more.
Trudeau will offer more money to provinces that make one-on-one deals in specific areas, and with accountability measures attached such as setting targets for improvement and data sharing.
Health Minister Jean-Yves Duclos has previously said the federal government's priority areas include improving access to family doctors, better mental health care, cutting surgical backlogs and a massive improvement to data collection and sharing.
The government's offer will be made public but not until after it's given to the premiers on Tuesday.
Manitoba Premier Heather Stefanson, who is currently the chair of the premiers' group known as the Council of the Federation, said the fact premiers haven't seen any details yet is frustrating.
"If we had it ahead of time we could have had a more fulsome discussion tomorrow," she said. "There's no question about that."
She wouldn't say if the premiers are flexible on the 35 per cent ask, or what concessions or strings they are open to.
"We want to see what the proposal will look like," she said. "We'll go in with an open mind and then we'll go from there."
Trudeau said his government doesn't expect to sign the same deal with every province.
"We recognize that different provinces have different needs and different priorities, and that flexibility is an important part of our responsibility," he said Monday.
After Tuesday's talks, Duclos and the provincial health ministers will meet to keep working out the details. There is no specific deadline but the hope is that a new deal will be in place before the next federal budget, which is generally tabled in the early spring.
The federal official said one of Ottawa's key asks is that the provinces agree to common indicators and the collection and sharing of data, both with other provinces and with Canadians. They said it's needed to better understand the extent of the problems and to be able to measure progress.
Former health minister Jane Philpott, who was in charge of the file in 2017 when the last federal-provincial health talks took place, said Monday that is a critical element of any successful plan.
In 2017, Ottawa signed bilateral deals with each province and territory to flow $11.5 billion over 10 years to improve mental health care and home care. The deals included an agreement that the provinces would annually report some common indicators. While that has happened, the data is often incomplete and assessing progress is difficult.
"As I look back on that, I would say that the agreements were not as specific as they could have been, and I think that's the lesson to be learned on this round," Philpott said.
"When the federal government puts more money on the table, there needs to be accountability for how that money is spent. I think this time I would advise being much more specific about those expectations and potentially even using legislative tools to be able to ensure that the outcomes will be what they need to be."
She said that could include clawing back money if provinces don't meet their obligations.
Philpott said the lack of information about how the health-care system is performing is a major issue, as is the lack of hard targets for progress.
An estimated six million Canadians don't have access to a family doctor or primary care team, and Philpott said a hard target should be to make sure every Canadian has access within five to seven years.
But to do that we'd need to know a lot more about the doctors we have, where they are, and how many hours they work.
"We don't actually know how many practising family doctors there are in the country, which is a shocking thing," she said.
Health workers' unions and associations began ringing alarms about the dwindling number of health-care professionals in the early days of the pandemic. Since then, worker burnout has turned a bad situation into a crisis. They say without a long-term plan to shore up their ranks there is little that can be done to improve the state of health care in Canada.
NDP Leader Jagmeet Singh said Monday "any agreement that does not include clear commitments to hire more front-line health care workers would be a failure."
The Conservatives have been hesitant to comment before seeing Trudeau's offer but are concerned about the cost.
"What we've seen over the last eight years is that Justin Trudeau has thrown money at all kinds of different challenges and, in general, things are getting worse," said Conservative MP Garnett Genuis Monday.
"When we see a proposal from the government we'll review it, we'll see whether the government's actually going to get us out of the failures they've caused."
This report by The Canadian Press was first published Feb. 6, 2023.