Manitoba pastor who openly violated COVID-19 restrictions arrested on warrant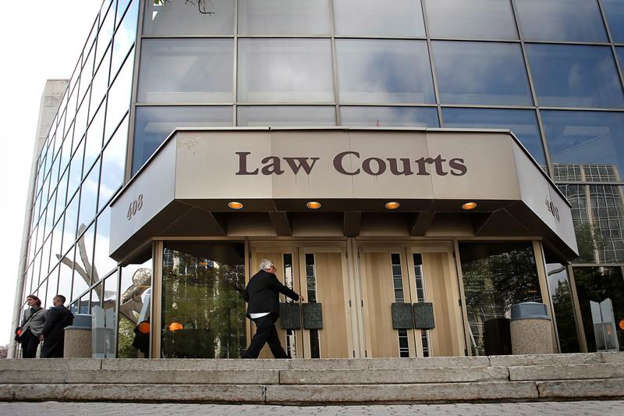 WINNIPEG — A Manitoba pastor who was openly violating COVID-19 public health orders has been arrested.
RCMP said officers arrested Tobias Tissen on an outstanding warrant for contravening public health orders during a traffic stop in Steinbach, 60 kilometres southeast of Winnipeg, on Monday.
Tissen is a pastor at the Church of God Restoration in the Rural Municipality of Hanover.
He has spoken at anti-restriction protests and held church services in defiance of public health orders put in place to curb the spread of COVID-19.
"This arrest is an egregious violation of his constitutional rights. Canada is on a dangerous path," the Church of God Restoration said in an emailed statement.
A video of the arrest was posted on a social media account under Tissen's name. In it, Tissen is asked to step out of his car due to the outstanding warrant. In the video, a couple bystanders tell Tissen to be strong.
Tissen and his church have been fined numerous times for violating the restrictions. The pastor posted on social media in May that he was told an arrest warrant had been issued for him.
In a video posted on Rebel News last week, Tissen said Manitoba police were not eager to arrest him.
"This whole court system makes me laugh because it's turning out to be more and more of a joke," he said in the video.
Pastor Henry Hildebrandt, who is with the Church of God Restoration in Aylmer, Ont., posted a video on social media in response to Tissen's arrest saying it was a "shame on Canada."
He sent a message to police adding, "today it's the pastors, tomorrow it's you."
Tissen is also part of a court challenge by seven Manitoba churches fighting the province's public health restrictions.
Throughout the pandemic, there have been times when Manitoba's health orders restricted worship services. A significant surge of infections in the second wave clogged hospitals and prompted all in-person and drive-in services to be banned.
Restrictions have been loosened significantly in Manitoba since the spring, as cases of COVID-19 dropped and there was less pressure on the health-care system.
Currently, places of worship have to choose between requiring people to be vaccinated or restricting in-person attendance to 33 per cent capacity or 25 people — whichever is less.
The seven churches, represented by the Calgary-based Justice Centre for Constitutional Freedoms, argued in court in May that the restrictions were unjustified violations of charter-protected freedoms.
"We have no authority scripturally based and based on Christian convictions to limit anyone from coming to hear the word of God," Tissen told court at the time.
He said it was "God's jurisdiction."
The decision over the constitutionality of public health orders is expected later this week.
There have been attempts by churches across the country to quash COVID-19 restrictions on religious gatherings. Controversial Alberta pastor Artur Pawlowski has also been arrested more than once for breaking rules.
This report by The Canadian Press was first published Oct. 19, 2021.
Kelly Geraldine Malone, The Canadian Press
CP NewsAlert: Quebec legislature adopts Bill 96 language reform
QUEBEC — The Quebec legislature has voted to adopt Bill 96, the Coalition Avenir Québec government's language reform.
The controversial bill passed by a vote of 78-29, with the opposition Liberals and Parti Québécois opposing it.
More coming.
The Canadian Press
Kremlin critic Browder urges forced oligarch whistleblowers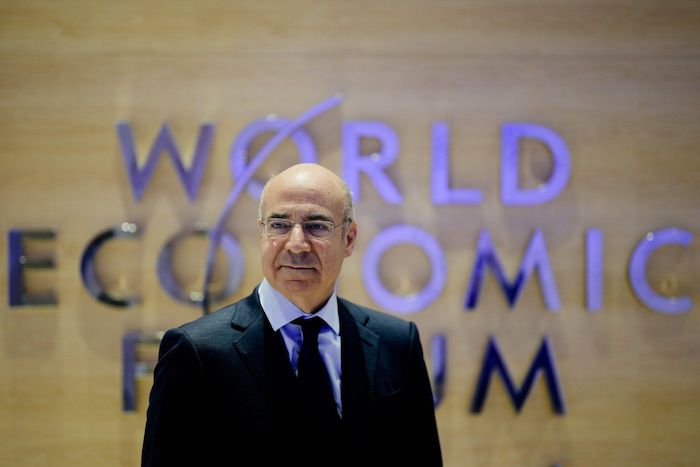 By Jamey Keaten in Davos
DAVOS, Switzerland (AP) — Kremlin critic Bill Browder wants governments to step up efforts to get to the riches squirreled away by Russian oligarchs and linked to President Vladimir Putin by forcing the accountants, lawyers and others who set up murky legal and financial structures to become whistleblowers.
Browder, author of the nonfiction best-seller "Freezing Order: "A True Story of Money Laundering, Murder and Surviving Vladimir Putin's Wrath," says Russia's war in Ukraine has increased attention on how oligarchs are custodians of the Russian leader's wealth.
"But the oligarchs are not naïve," Browder told The Associated Press on Tuesday at the annual World Economic Forum meetingin Davos. "They've hired the best lawyers, best asset protection specialists, and there are shell companies and trust companies and offshore companies and nominees and proxies — and the whole thing is extremely well thought-through."
The founder of Heritage Capital, an early investor in post-Soviet Russia, Browder raised the alarm after his Russian tax adviser, Sergei Magnitsky, died in a Russian prison in 2009. He has become arguably one of the world's biggest critics of Putin ever since.
Browder credited Biden administration efforts to put a squeeze on Putin and his government since the war began by putting a freeze on assets of Russia's central bank, chasing the oligarchs, halting exports of technology to Russia and supplying weapons to Ukraine.
But when it comes to getting Russian oligarchs' money, "we're only scratching the surface," Browder said.
"There's only 35 oligarchs out of 118 who are on the Forbes (richest people) list who have been sanctioned by the either the U.S., EU, U.K., Canada or Australia. We need to get 118," he said.
Browder says their money is held in top banks in places like London, New York and Zurich as well as in real estate, hedge funds and private equity funds:.
"It's right in front of our eyes and the amounts are unbelievably big," he said. "I estimate that since Vladimir Putin took power, he and the 1,000 people around him have stolen $1 trillion from the Russian state. And that money is stored in our financial capitals."
He acknowledged that what he sees as the solution is "quite radical" — forcing "the people who set up these structures, the enablers, the lawyers, the accountants, the trustees under law to become whistleblowers for the government."
"In other words, put an amendment into all money laundering and all sanctions law to say that people who are involved in setting up structures for sanctioned individuals have to come forward with the information to the government — or face a punishment of fines and imprisonment," Browder said.
Jacques Attali, a former top French government official and past president of the European Bank for Reconstruction and Development, expressed hesitation about Browder's idea.
To begin with, "it must be said that a lawyer shouldn't do anything illegal — and that would be enough," said Attali, an eminence grise at Davos. "A lawyer is necessarily at the service of his or her client."
"You can strengthen legislation. You can't ask a lawyer to turn in his or her client," he said.
Vitaly Klitschko, mayor of the Ukrainian capital of Kyiv, supported the idea of further cracking down on Russian oligarchs' money, saying, "I think we have to use every leverage to stop the aggression, and it's not a secret that the Russians use the money for his (Putin's) army."
"Right now, sanctions work pretty well. Why? Because sanctions stop the financing of the Russian army," Klitschko said.