MacKenzie Scott gives $123M to Big Brothers Big Sisters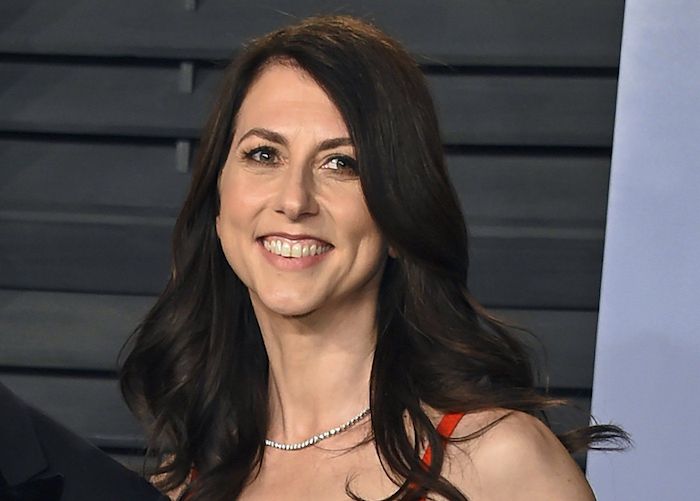 MacKenzie Scott gave $122.6 million to Big Brothers Big Sisters of America, the national youth-mentoring charity announced on Tuesday. The gift is the latest of several the billionaire writer has given to large national nonprofits that carry out their missions through local chapters in neighborhoods throughout the country.
With this latest donation, Scott has contributed a total of nearly $12.5 billion since 2020 to at least 1,253 nonprofits, many of which aim to help low-income and underserved populations. Her latest gift to Big Brothers Big Sisters of America follows three other nine-figure donations she gave to large national charities with local affiliates in March.
Those include $275 million to Planned Parenthood Federation of American for its national office and 21 of its local affiliates, $436 million to Habitat for Humanity International and 84 of its U.S. affiliates, and $281 million to the Boys & Girls Clubs America and 62 of its local chapters.
So far Scott has given at least $1.5 billion in the first five months of 2022, according to roughly 30 nonprofits that have announced Scott gifts this year.
Like almost all of Scott's donations, the contribution is unrestricted, so the charity can use it for programs, operations, or any other purpose.
"This is a moonshot for the work that we are going to do," said Artis Stevens, the group's CEO, who said it has spent the past two years designing a strategic plan for expanding its mentoring capabilities and was starting to devise fundraising efforts when Stevens received news of the gift last week. "Even though this gift is going to be transformative, one in three kids in this country don't have a positive sustained mentor in their lives and so this challenge is bigger than one organization can take on. We know we have to be able to build a capacity both in our organization as well as partnering with others to take this on."
Stevens says the organization plans to use Scott's gift for a variety of efforts in both its national office in Tampa, Florida, and at 38 of its 230 chapters throughout the county. Many of the families and youths the nonprofit serves are from underserved populations and were hit hard by the pandemic and recent social-justice struggles.
The organization currently has 30,000 youths waiting for a mentor. Stevens says Scott's gift will help expand its ability to match more youths with mentors and provide more mentor-training programs. It also aims to attract more volunteers who identify as people of color and LGBTQ+, as well as those in rural areas.
The nonprofit plans to broaden its offerings beyond its traditional format of one-to-one mentoring for children and teens by creating more group mentoring, peer-to-peer mentoring, and workplace mentoring for 18- to 25-year-olds.
"We're the largest provider of youth workplace mentoring in the country," said Stevens. "We want to be able to expand and extend our vision to every company in America to have a youth-mentoring program that both helps supply more of the work force and helps engage employees and give opportunities to kids in underrepresented, underserved communities."
Youth-mentoring programs take a tremendous amount of resources and staff time to be run well, said David DuBois, a University of Illinois professor who has studied mentoring programs for three decades and was a volunteer mentor for Big Brothers Big Sisters for two years earlier in his academic career.
"You've got to be able to support those relationships and check in and make sure that all parties — the kid, the volunteer, the parents — are getting the encouragement and the guidance," DuBois said. "So there's a lot of moving parts to these programs."
A key part is the extensive interview and vetting process volunteer mentors must go through before they are approved to work with youths, he said. Volunteers must be trained, and then the relationship between the volunteer and the young person needs continued guidance and monitoring. Having enough resources to carry all of that out is crucial.
While Scott's gift is a windfall for the organization, Stevens says with all that the charity hopes to accomplish, he knows it will go only so far. He and his team are already having conversations with the organization's donors about its ongoing needs. Stevens says he sees the gift as an "invitation" to other donors to support the group's plans for the future.
As with all big gifts, however, some donors might think that Big Brothers Big Sisters no longer needs their support, said Tyrone McKinley Freeman, associate professor of philanthropic studies and director of undergraduate programs at the Indiana University Lilly Family School of Philanthropy.
"There's that kind of tension that organizations have long dealt with," Freeman said. "It will be important to communicate how the resources are being used and what's being done and then how (others) can continue to contribute — especially for something like this where the need outpaces the group's volunteer base."
Stevens said he is having those conversations with his other donors now.
He described the gift as "awesome," saying, "It is transformative for 38 of our agencies, but we've got 230 agencies, and we know that there's much more work to do. There is more opportunity and more growth and more need in this country. But we need more people at the table. It takes all of us."
____
This article was provided to The Associated Press by the Chronicle of Philanthropy. Maria Di Mento is a senior reporter at the Chronicle. Email: [email protected] The AP and the Chronicle receive support from the Lilly Endowment for coverage of philanthropy and nonprofits. The AP and the Chronicle are solely responsible for all content. For all of AP's philanthropy coverage, visit https://apnews.com/hub/philanthropy.
People planning to attend AIDS conference in Montreal still struggling to get visas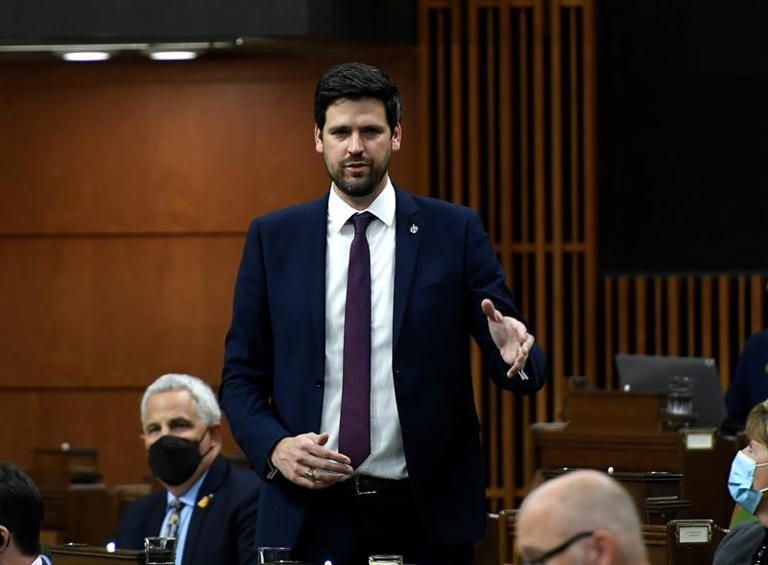 MONTREAL — International AIDS organizations say people from Africa, South America and Asia who are planning to attend a major AIDS conference in Montreal are still struggling to get visas from the Canadian government.
The groups say a growing number of activists — including some who were scheduled to speak at the conference which begins at the end of the month — are having their visa applications denied, often on the grounds that the Canadian government doesn't believe they'll return home after the event.
Tinashe Rufurwadzo, the director of programs, management and governance at Y+ Global, an international organization of HIV+ youth, said the chair of his organization's board and another of its employees, who are based in Malawi and Kenya, are among the young activists who have been denied visas to attend the conference.
He said both have travelled extensively to speak at AIDS-related events.
"Personally, I'm sick and tired of seeing young people from Africa mostly portrayed on PowerPoint slides as pictures, as photos on banners, as footnotes on case studies. Why can we not have them at conferences to share their lived experiences of what exactly is happening?" he said in an interview Friday.
Rufurwadzo said representatives of populations most at risk of HIV — such as people who inject drugs, transgender women, sex workers and gay men — need to be able to participate, as do adolescent girls, who are increasingly affected by HIV.
If people from the most affected countries aren't able to attend, he said he doesn't know how realistic the learning at the conference will be.
While those whose applications are denied will be able to attend the conference virtually, Rufurwadzo said that won't allow the same level of participation. He also said young people, especially those from rural areas, may not have consistent access to the internet.
Last week, almost 250 organizations from around the world sent a joint letter to Immigration Minister Sean Fraser calling on him to take action to ensure participants can attend the International AIDS conference.
Aidan Strickland, a spokesman for Fraser, said in response to earlier questions from The Canadian Press that the department has been working closely with event organizers and that applications "have been assessed in a timely manner."
"While we cannot comment on the admissibility of any particular individual, we can say that, in general, all visitors to Canada must meet the requirements for temporary residence in Canada, as set out in Canada's Immigration and Refugee Protection Act," Strickland said in an email. "All applications from around the world are assessed equally against the same criteria."
Javier Bellocq, an Argentine who runs a community journalism project called the Key Correspondent Team which focuses on people living with HIV and high-risk groups, said from the stories he's heard, it seems like each Canadian consulate is applying different rules.
In some places, he said, applicants have been required to pay for medical examinations as part of the visa process.
"The conference, in theory, arranged with the Canadian government that there will not be medical examinations, but there are, there are many medical examinations."
Of a group of 40 Argentines, including Bellocq, who are planning to participate in pre-conference activities, only two have received visas so far, he said.
Tumie Komanyane, who runs programs for international NGO Frontline AIDS in South Africa, said groups she works with were planning to help more than a dozen young people attend the conference, but decided not to even bother applying for 10 visas after the first four applications were rejected.
Komanyane said she's aware of other young people from the region, including some who had scholarships to attend the conference funded by the Canadian government, who have had their visa applications denied.
"It's incoherent," she said in an interview Saturday. "With the strides that Africa is making in the HIV field, all the lessons and evidence that could be coming from the beneficiaries directly is going to be lost."
While she works with young people, she said, she doesn't want to speak for them.
"They have agency, they have voice, and they shouldn't be represented by people like me. They should be able to go and share what this work means for them," she said.
Bellocq said he's not worried about himself, noting the Argentine passport is relatively powerful and he's a professional who has been travelling internationally form more than 30 years. But he worries about people from countries with less passport privilege and members of marginalized groups who are at high risk of HIV.
With pre-conference events starting in just over three weeks, he said, "time is not on our side."
This report by The Canadian Press was first published July 2, 2022.
Jacob Serebrin, The Canadian Press
Beehives and goat farms: Lacombe school shortlisted in global environmental contest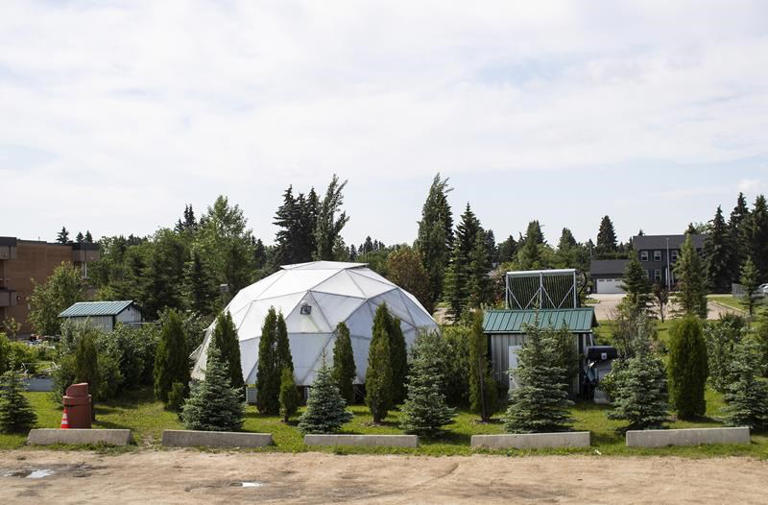 Taylor Perez says she learned more about her passions while tending beehives, goats and fruit trees at her central Alberta high school than sitting through lessons in a classroom.
"These are all skills we don't learn in regular classes," says the 18-year-old student at Lacombe Composite High School.
"You're not going to learn how to collaborate with community members by sitting in a classroom learning about E = mc2."
Perez and her classmates are buzzing with excitement after their school's student-led beekeeping program, goat farm, fruit orchard, tropical greenhouse and other environmental projects were recognized in a global sustainability contest among 10 other schools.
It's the only North American school to be shortlisted by T4 Education, a global advocacy group, in its World's Best School Prize for Environmental Action contest.
"The projects are coming from the students' own hearts and passion for taking care of the environment," says Steven Schultz, an agriculture and environmental science teacher who has been teaching in Lacombe since 1996.
"They are going to be our community leaders — maybe even our politicians — and for them to know what the heartbeat of their generation is (is) extremely important."
Schultz says the projects are pitched and designed by students in the school's Ecovision Club, to which Perez belongs, and he then bases a curriculum around those ideas.
The school of about 900 students began reducing its environmental footprint in 2006 when a former student heard Schultz say during a lesson on renewable energy that "words were meaningless or worthless without action," the 56-year-old teacher recalls.
"She took that to heart and a year later she came back and told me that she wanted to take the school off the grid."
Schultz and students watched a fire burn down solar panels on the school's roof in 2010, an event that further transformed his approach to teaching.
"As their school was burning, my students gathered in tears. That day I realized that students really care about the environment and they really care about the projects that they were involved in."
Since then, 32 new solar panels have been installed, and they produce up to four per cent of the school's electricity. After the fire, students also wanted to clean the air in their classrooms so they filled some with spider plants, including one in the teachers' lounge.
More recently, students replaced an old portable classroom on school property with a greenhouse that operates solely with renewable energy. It's growing tropical fruits, such as bananas, pineapples, and lemons, and also houses some tilapia fish.
Two acres of the school are also covered by a food forest made up of almost 200 fruit trees and 50 raised beds where organic food is grown.
The school also works with a local farm and raises baby goats inside a solar-powered barn that was built with recycled material.
"They breed and milk them at the farm because there are really tight regulations," says Schultz.
"We take the excrement from the goats and the hay and use it as mulch and fertilizers for our garden. The goats also chew up the grass and allow us not to have to use lawn mowers and tractors"
Perez said her favourite class is the beekeeping program with 12 hives that produce more than 300 kilograms of honey every year.
"I love that they have different roles in their own little societies," Perez says of the bees.
She says while working with local businesses and groups as a part of her curriculum, she learned she's passionate about the environment and wants to become a pharmacist so she can continue giving back to her community.
James Finley, a formerly shy Grade 10 student, says the Ecovision Club and environment classes have helped get him out of his comfort zone.
"I made friends, which was a hard thing for me in the beginning. But now I have, like, hundreds," says the 16-year-old, who enjoyed the lessons he took on harvesting.
"Taylor and Mr. Schultz were the main people that made me stay."
Schultz says the winners of the contest are to be announced in the fall.
A prize of about $322,000 will be equally shared among five winners.
This report by The Canadian Press was first published Sunday, July 3, 2022.
—
This story was produced with the financial assistance of the Meta and Canadian Press News Fellowship.
Fakiha Baig, The Canadian Press