Local Gym Goes Online Amid COVID-19 Ushering In New Ways To Stay Fit At Home
As COVID-19 regulations persist into the month of May, Canadians are being advised to remain in self-isolation and small businesses across the country are struggling to stay positive. However, local business owner Ryan Graham at Chestermere Lake CrossFit (CLC) is determined to look on the bright side.
Chestermere Lake CrossFit opened in September 2019, just months before COVID-19 swept the business landscape across the globe. Unfortunately, as a fitness centre, Chestermere Lake CrossFit falls under the non-essential service category.
Alberta has released information for small business owners and has made a number of subsidies available to provide aid for non-essential businesses. However, Graham says if they are required to stay closed for another four to six months, it is unlikely they will be able to stay afloat, even with the government's offer of small business loans.
CLC has been shut down since March 18th, causing all in-house events to be cancelled. In order to stay connected with their clientele, Graham and his coaching staff have been offering full online automated classes through ZOOM. "We only really have a couple [of coaches] that are leading [the classes]," says Graham, "and there have been about 25% of the members that utilize them."
With the gym being closed down, Graham offered coaching staff first pick at taking equipment home and launched a rental program for members, as a way to keep the community physically healthy and allow clients to continue working out from home. When Chestermere Lake CrossFit is allowed to reopen, Graham says they will continue to offer online classes for a period of time for clients who might still be concerned about public spaces.
According to Graham, year-round cleanliness has always been a top priority for CLC. "[CLC] made sure all members cleaned their equipment before and after classes," he says, "and coaches then did another cleaning at the end of each day."
Like most businesses, Graham feels like major steps will need to be taken in order to return to business as usual. "Months and months of promotions and discount attempts [will be needed] to bring back any business and revenue that was lost in the months of closure."
Chestermere Lake CrossFit is looking to ensure all members receive money back on their contracts for continuing to support and pay their fees during the closure. According to Graham, only a small percentage of members have decided to cancel their memberships.
CrossFit Inc. is launching a fundraiser in order to help local CrossFit gyms reopen in the future by releasing a different workout every week for a three-week period. Participants in the Support Your Local Box Fundraiser can complete the workout, and their voluntary donation can be given to a local CrossFit gym of their choice.
While CLC athletes are participating in the fundraiser, Graham says no new business plans are in the works yet, but he feels it is still too early for any major changes or decisions to be made.
For more information on Chestermere Lake Crossfit and how to support local, visit https://www.chestermerelakecrossfit.com
For more stories, visit Todayville Calgary.
WestJet announces new flights to Tokyo, Barcelona, and Edinburgh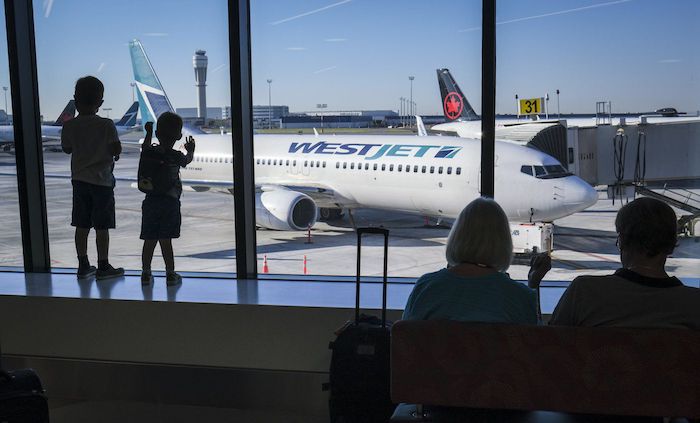 Calgary – WestJet plans to offer flights to Japan starting this spring, marking the airline's first non-stop flights to Asia from Calgary.
The Calgary-based airline said Monday that it will fly to Tokyo's Narita International Airport from Calgary this spring.
The non-stop flights will operate three times weekly beginning April 30.
The airline also announced new routes from Calgary to Barcelona and Edinburgh and increased frequency to Dublin, London, Paris and Rome, also starting in the spring.
WestJet chief executive Alexis von Hoensbroech says the new flights are part of the airline's plan to expand capacity from Calgary by more than 25 per cent by next year, beginning with intercontinental routes.
WestJet also says it is preparing for broader expansion within Canada and North America over the coming months.
This report by The Canadian Press was first published Dec. 5, 2022.
Teen found guilty of manslaughter in hit-and-run death of Calgary police officer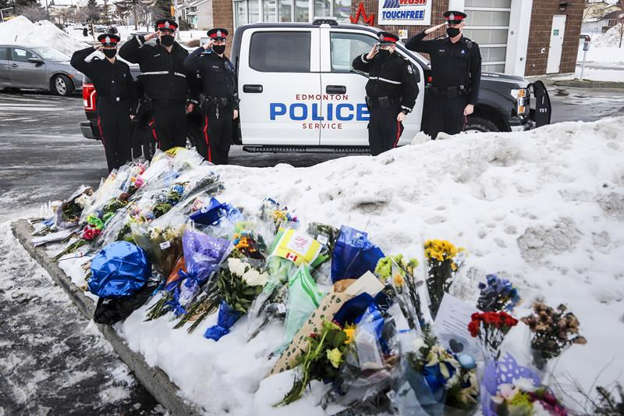 Calgary – A judge has found a teen involved in the hit-and-run death of a Calgary police officer guilty of manslaughter.
Sgt. Andrew Harnett died in hospital on Dec. 31, 2020, after being dragged by a fleeing SUV and falling into the path of an oncoming car.
The driver, who cannot be identified because he was 17 at the time, had testified he was scared when Harnett and another officer approached the vehicle during a traffic stop and he saw Harnett put his hand on his gun.
The teen's lawyer said his client was guilty of manslaughter, but not first-degree murder.
Justice Anna Loparco agreed, saying that although the accused had "outright lied" about the gun, he was in a "panicked state" when he decided to flee and unable to know his actions would cause Harnett's death.
The Crown says it will be seeking an adult sentence.
Loparco says Harnett's behaviour was "exemplary" and there was no indication that he posed a threat to the accused.
"There's no doubt he (the accused) should have realized it was likely to cause death," Loparco said Thursday.
"But I'm unable to conclude this accused turned his mind to the consequences."
This report by The Canadian Press was first published Nov. 10, 2022.