Lewis to fight Liberal plan to axe charity status for anti-abortion pregnancy centres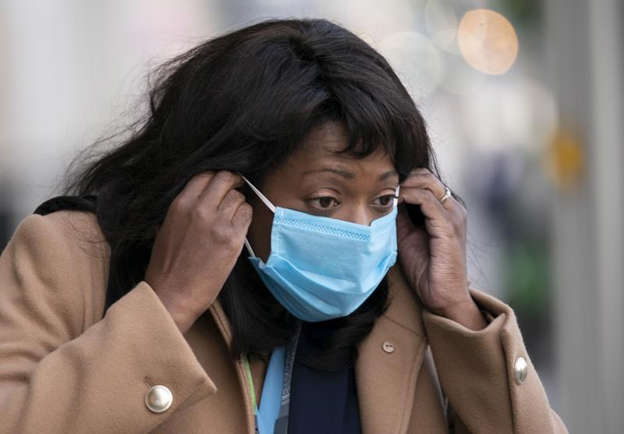 OTTAWA — Leslyn Lewis, in one of her first acts as an MP on Parliament Hill, says she plans on inviting Prime Minister Justin Trudeau to a pregnancy centre that risks losing its charity status over opposing abortion.
The newly elected Ontario representative revealed her plans to a recent crowd of demonstrators who gathered in Ottawa to rally against the Liberal government's promise to remove charity status for anti-abortion organizations.
During the election campaign, Trudeau ran on a platform pledge to no longer provide this status for organizations that provide "dishonest counselling to women about their rights and about the options available to them at all stages of the pregnancy."
It listed crisis pregnancy centres as an example, which proponents of access to abortion services say offer incorrect information about the procedure.
"We know that regardless of the fact that they may distribute some diapers, they have impacts on people's access to health care, and they have public health impacts in terms of delayed access to care," said Frédérique Chabot, director of health promotion at Action Canada for Sexual Health and Rights, said of crisis pregnancy centres.
In a statement, Lewis, a former Conservative leadership contender who was heavily backed by the party's social conservative members, said Trudeau ran on a plan that required "adherence (to) the Liberal Party of Canada's illiberal values test," as she touted pregnancy centres for offering supports to women.
"Too often, women find themselves in a position where they feel that the circumstances of life are pushing them to make a decision they don't want to make," she said.
"As a member of Parliament, I will be opposing the proposed illiberal, anti-women policy that would seek to strip charitable status from organizations … that don't pass Justin Trudeau's values test," Lewis said her statement.
In a statement, Adrienne Vaupshas, press secretary for Finance Minister Chrystia Freeland, repeated the wording of the Liberals' platform pledge, adding only that "more information will be available in due course."
In an interview, charity tax lawyer Adam Aptowitzer warned moving on the promise would be a politically loaded process that could open the country up to a debate about what counts as "charitable" in Canada.
"They surely do not want to get into that discussion because that is really fraught with difficulty," he said.
Campaign Life Coalition, a national organization opposed to abortion, has nonetheless been mobilizing against the promise. On Wednesday, it presented petitions to Lewis, as well as other MPs that hail from the federal Tories' social conservative ranks.
One of those was Alberta MP Arnold Viersen, who appeared alongside Lewis at that day's Parliament Hill demonstration. He told the crowd they would fight the move "tooth and nail in the House of Commons."
How much Conservative Leader Erin O'Toole plans to back that battle, however, remains unclear.
Asked about the Liberal pledge on Thursday, O'Toole repeated he supports reproductive rights, and that he doesn't believe in politicizing health issues.
"If anyone is at crisis, for any reason, whether it's addiction, homelessness, an issue related to choice for a woman, we need to bring people together, not divide them. And that's what Conservatives will try and do."
Several years ago, the Conservatives mounted a vocal opposition to the Liberal government's requirement that applicants to its summer-jobs program needed to pledge support for abortion access to qualify for funding.
Last month, a Federal Court judge dismissed a legal challenge against that rule, which came from Toronto Right to Life.
The social conservative grassroots of the Conservative party have been some of the fiercest critics of O'Toole because they say he backed down from promises he made to them when he was running for the leadership last year, where he directly appealed to supporters of Lewis.
Despite what was viewed as an impressive showing during the race, Lewis was left on the backbenches when O'Toole named his picks for critics earlier in the month.
O'Toole says as Conservative leader, he's a supporter of reproductive rights.
Most of his caucus voted in favour of a private member's bill from Saskatchewan MP Cathay Wagantall in June that proposed to ban physicians from performing what is known as sex-selective abortion.
The bill was defeated easily after Liberal, NDP and Bloc Québécois MPs characterized it as a Trojan horse to erode reproductive rights.
This report by The Canadian Press was first published Nov. 25, 2021.
Stephanie Taylor, The Canadian Press
CP NewsAlert: Quebec legislature adopts Bill 96 language reform
QUEBEC — The Quebec legislature has voted to adopt Bill 96, the Coalition Avenir Québec government's language reform.
The controversial bill passed by a vote of 78-29, with the opposition Liberals and Parti Québécois opposing it.
More coming.
The Canadian Press
Kremlin critic Browder urges forced oligarch whistleblowers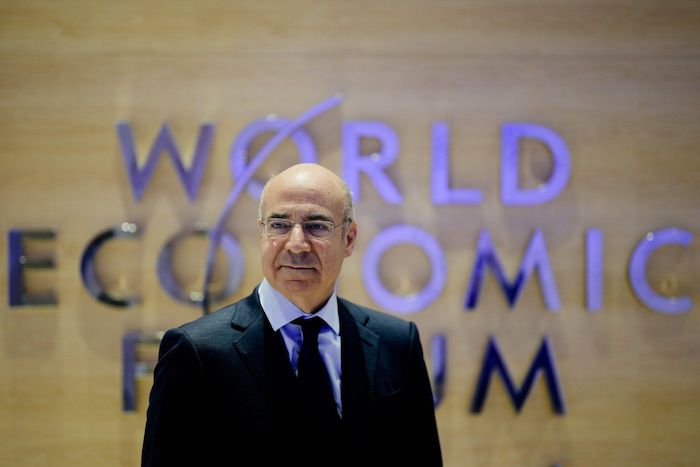 By Jamey Keaten in Davos
DAVOS, Switzerland (AP) — Kremlin critic Bill Browder wants governments to step up efforts to get to the riches squirreled away by Russian oligarchs and linked to President Vladimir Putin by forcing the accountants, lawyers and others who set up murky legal and financial structures to become whistleblowers.
Browder, author of the nonfiction best-seller "Freezing Order: "A True Story of Money Laundering, Murder and Surviving Vladimir Putin's Wrath," says Russia's war in Ukraine has increased attention on how oligarchs are custodians of the Russian leader's wealth.
"But the oligarchs are not naïve," Browder told The Associated Press on Tuesday at the annual World Economic Forum meetingin Davos. "They've hired the best lawyers, best asset protection specialists, and there are shell companies and trust companies and offshore companies and nominees and proxies — and the whole thing is extremely well thought-through."
The founder of Heritage Capital, an early investor in post-Soviet Russia, Browder raised the alarm after his Russian tax adviser, Sergei Magnitsky, died in a Russian prison in 2009. He has become arguably one of the world's biggest critics of Putin ever since.
Browder credited Biden administration efforts to put a squeeze on Putin and his government since the war began by putting a freeze on assets of Russia's central bank, chasing the oligarchs, halting exports of technology to Russia and supplying weapons to Ukraine.
But when it comes to getting Russian oligarchs' money, "we're only scratching the surface," Browder said.
"There's only 35 oligarchs out of 118 who are on the Forbes (richest people) list who have been sanctioned by the either the U.S., EU, U.K., Canada or Australia. We need to get 118," he said.
Browder says their money is held in top banks in places like London, New York and Zurich as well as in real estate, hedge funds and private equity funds:.
"It's right in front of our eyes and the amounts are unbelievably big," he said. "I estimate that since Vladimir Putin took power, he and the 1,000 people around him have stolen $1 trillion from the Russian state. And that money is stored in our financial capitals."
He acknowledged that what he sees as the solution is "quite radical" — forcing "the people who set up these structures, the enablers, the lawyers, the accountants, the trustees under law to become whistleblowers for the government."
"In other words, put an amendment into all money laundering and all sanctions law to say that people who are involved in setting up structures for sanctioned individuals have to come forward with the information to the government — or face a punishment of fines and imprisonment," Browder said.
Jacques Attali, a former top French government official and past president of the European Bank for Reconstruction and Development, expressed hesitation about Browder's idea.
To begin with, "it must be said that a lawyer shouldn't do anything illegal — and that would be enough," said Attali, an eminence grise at Davos. "A lawyer is necessarily at the service of his or her client."
"You can strengthen legislation. You can't ask a lawyer to turn in his or her client," he said.
Vitaly Klitschko, mayor of the Ukrainian capital of Kyiv, supported the idea of further cracking down on Russian oligarchs' money, saying, "I think we have to use every leverage to stop the aggression, and it's not a secret that the Russians use the money for his (Putin's) army."
"Right now, sanctions work pretty well. Why? Because sanctions stop the financing of the Russian army," Klitschko said.