Last chance!! The 2022 Red Deer Hospital Lottery ends tonight!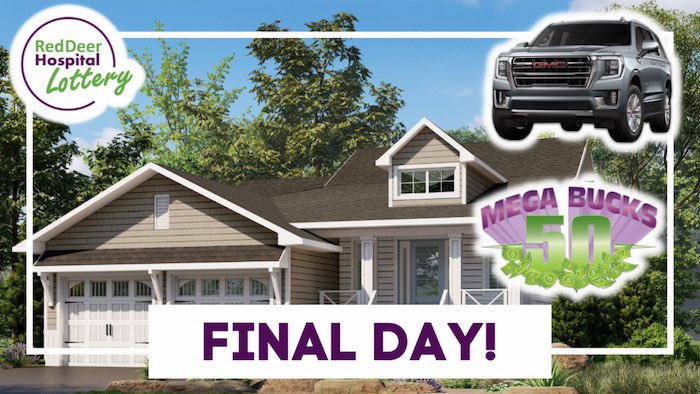 Get your Red Deer Hospital Lottery and Mega Bucks 50 tickets today for your chance to win one of 120 amazing prizes, including this beautiful Sorento Custom Dream Home!
Proceeds from this year's lottery will help secure funding for 83 pieces of equipment for our hospital.
We have currently funded 72 of the 83 pieces, and you can help us reach our final goal.
Every ticket counts!
The 2022 Red Deer Hospital Lottery Dream Home, designed by Sorento Custom Homes, continues Sorento's tradition of award winning designs. This $890,000 bungalow features 2,994 sq ft of developed living space. Located at 145 Emerald Drive in the new neighbourhood of Evergreen, this outstanding home brings together the charm of a beach house with the sophistication of city living.
Among its most unique features are a shower room – in keeping with Sorento's custom of exquisite ensuite designs, as well as a functional pocket office that provides just the right amount of space for your home office. You'll enjoy 3 large bedrooms, 2 1/2 baths, and large flex room on the lower level next to the spacious family room. You'll love the large sundeck off the dining room, and the kitchen is sure to please every foodie!
Enjoy the convenience of the 5 piece ensuite connecting to a large walk-in closet and adjoining laundry room. The design of this unique home is complemented by gorgeous furnishings provided by Urban Barn.
Panasonic Chair with Heated Foot & Calf Massage
Canvas Bala Section Patio Furniture Set. 6 pc
$1,000 Gift Card for Skiing Accessories
Camping Accessories & Spikeball Game
Breton Outdoor Fire Pit Table 40,000 BTU
$1,000 Scooter/Skateboard Gift Card
Dyson V11 Torque Cordless Vacuum
Acer Chromebook Spin 11.6"
Dyson Pure Cool Me Air Purifier Fan
Family Games Night Package
Instapot 8Qt. Duo Crisp P/Cooker
$250 Superstore Gift Card
MotoMaster Jump Starter Safety Kit. 44 pc
MOZA Mini-MI Handheld Smartphone Gimbal
Hand-crafted Willlow Bird Feeder
SodaStream Source Sparkling Water Maker Package
Prizes may not be exactly as shown.
Recovering addicts from Red Deer Dream Centre brewing up a very unique fundraiser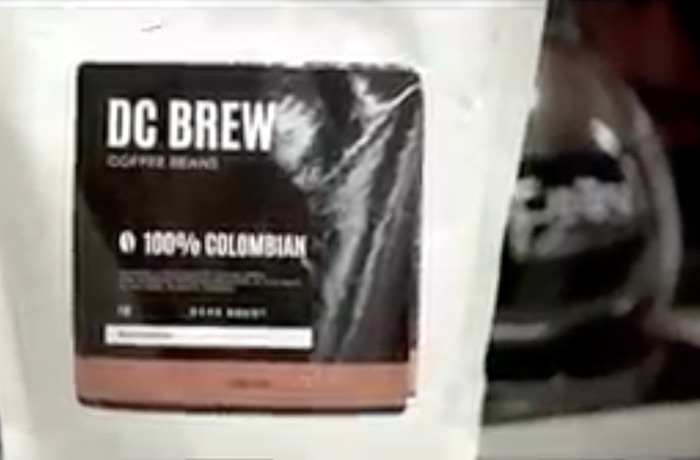 Red Deer's newest #socialenterprise straight from the #rddc, #dcbrew! Amazing coffee all the while, Helping support men in recovery, one bean at a time.
The Red Deer Dream Centre is a 40-bed addictions treatment facility where, in an atmosphere of hope and love, people can find life, restore their dignity, and find purpose in living a life in freedom from addictions.
Move with The Seed to help The Mustard Seed make a difference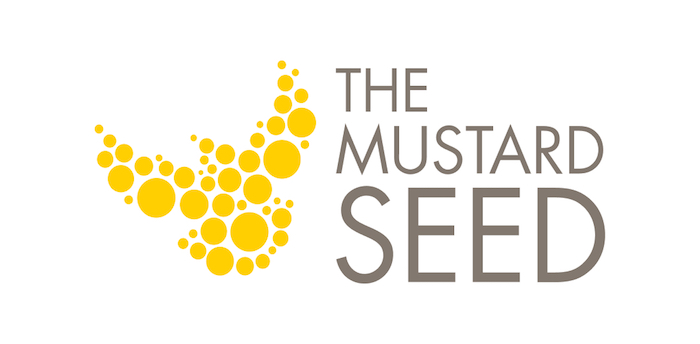 News release from The Mustard Seed
The Mustard Seed Announces New Initiative to Replace CNOY
After parting ways with Coldest Night of the Year (CNOY), we are excited to announce Move with The Seed – our newest fundraiser for anyone who likes to move. People are encouraged to sign up for a movement-based activity to complete between March 1 and May 31, 2023, while family and friends sponsor and donate to our cause. Each participant can sign up to walk, run, bike, swim, or do any activity for a distance calculated based on the average number of kilometers a person experiencing homelessness travels per day.
"An individual who is experiencing homelessness walks an average of 20 kilometers a day. We wanted to create an opportunity that will give participants a sense of awareness about one aspect of the harsh realities some of our clients face daily while empowering them to do what they can to make an impact in the lives of our vulnerable community," expressed Rowena Browne, Chief Development Officer at The Mustard Seed.
"We like the idea of 'Move' because it's inclusive so more people can participate through their favorite sport or activity. It's a win-win, says Browne, people can engage in a healthy activity while fundraising for a great cause!"
Move with The Seed runs March 1 through to May 31 and registration is now open.
Join the movement against poverty and homelessness, visit movewiththeseed.ca.
About The Mustard Seed: 
The Mustard Seed is a Christian non-profit organization that has been caring for individuals experiencing homelessness and poverty since 1984. Operating in five cities across Alberta and BC, The Mustard Seed is a supportive haven where people can have their physical, mental, and spiritual needs met and grow toward greater health and independence. TheSeed.ca