Keystone pipeline canceled after Biden had blocked permit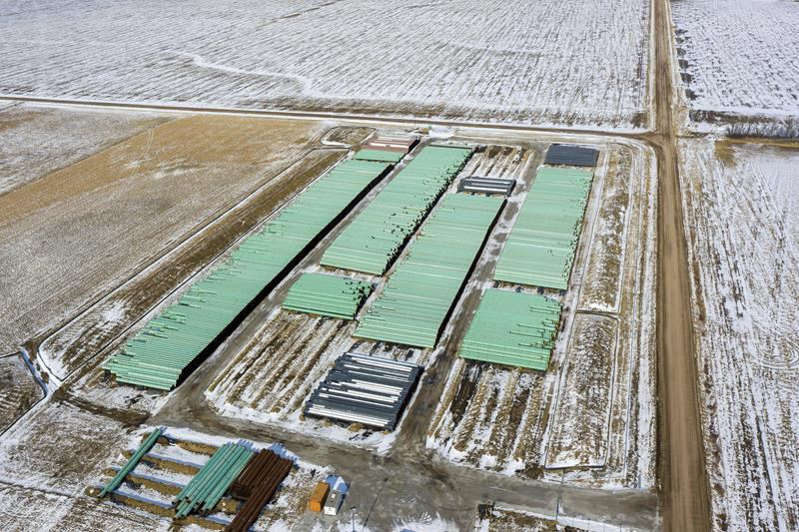 BILLINGS, Mont. (AP) — The sponsor of the Keystone XL crude oil pipeline said Wednesday it is pulling the plug on the contentious project after Canadian officials failed to persuade President Joe Biden to reverse his cancellation of its permit on the day he took office.
Calgary-based TC Energy said it would work with government agencies "to ensure a safe termination of and exit from" the partially built line, which was to transport crude from the oil sand fields of western Canada to Steele City, Nebraska.
Construction on the 1,200-mile (1,930-kilometer) pipeline began last year when former President Donald Trump revived the long-delayed project after it had stalled under the Obama administration.
It would have moved up to 830,000 barrels (35 million gallons) of crude daily, connecting in Nebraska to other pipelines that feed oil refineries on the U.S. Gulf Coast.
Biden canceled it in January over longstanding concerns that burning oil sands crude would make climate change worse.
Canada Prime Minster Justin Trudeau objected to the move, but officials in Alberta, where the line originated, expressed disappointment in recent weeks that he didn't lobby harder to reinstate the pipeline's permit.
Attorneys general from 21 states had sued to overturn Biden's cancellation of the contentious pipeline, which would have created thousands of construction jobs.
Matthew Brown, The Associated Press
Total Canadian debt hit new record in first quarter: TransUnion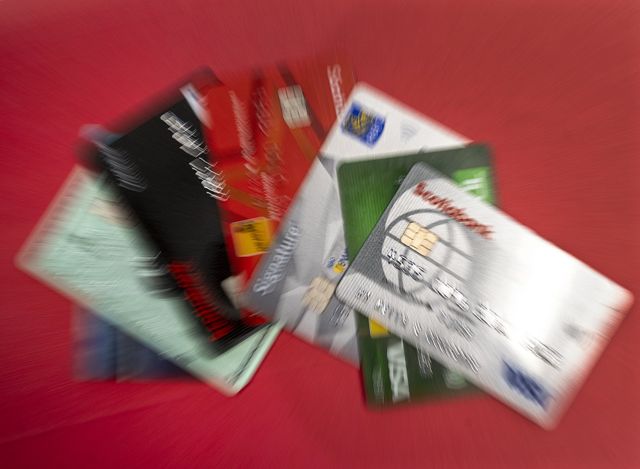 Canadians' combined outstanding debt hit a new record in the first quarter, reaching $2.32 trillion, TransUnion said Wednesday.
As the cost of living rose with high inflation and interest rate hikes, many Canadians turned to credit to alleviate financial pressures, the credit reporting agency said in its latest industry insights report.
The number of Canadians with access to credit grew 2.9 per cent year over year, led by subprime consumers, which grew by 8.3 per cent, TransUnion said.
However, the agency said consumers considered prime or higher still make up almost three-quarters of total consumers with a balance, characterizing that as a "relatively healthy risk distribution."
Credit card originations were up 20 per cent amid heavy competition in the market, while the average line of credit monthly payment increased by 43 per cent to $436.
Mortgage origination dropped 32 per cent year over year as higher interest rates slowed demand for new mortgages, especially in the refinance market.
Meanwhile, serious consumer delinquency increased, though TransUnion noted that overall delinquency levels remain below pre-pandemic levels.
"The financial position of Canadian credit consumers improved coming out of the pandemic, bolstered by higher savings accumulated through the pandemic and supported by a strong labour market," said TransUnion director of research and industry insights Matthew Fabian in the report.
"However, the longer the current conditions of elevated inflation and higher interest rates persist, the more likely it is that a segment of more vulnerable consumers may increasingly feel the pinch," he said.
"As available disposable incomes become more stretched, we expect a segment of consumers will be more likely to miss payments, and as a result, that delinquency rates will rise."
Average consumer balances on most credit products rose, with the average credit card balance up 11.4 per cent to $3,909, and the average mortgage balance up 7.1 per cent to $349,178.
TransUnion expects credit trends for 2023 to be mixed due to the uneven impact of higher inflation and interest rates.
This report by The Canadian Press was first published May 31, 2023.
Canada saw decline in fresh fruit, vegetable availability in 2022: StatCan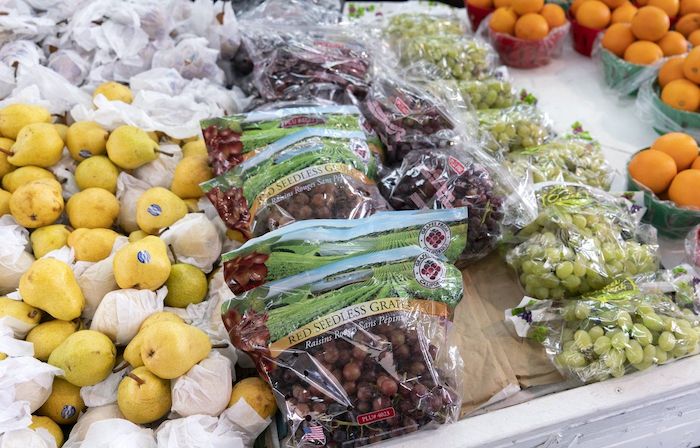 Statistics Canada says fewer fresh fruits and vegetables were available to Canadians in 2022, due to factors such as ongoing supply chain issues, labour shortages and price increases. Assorted fruit is shown at a market in Montreal on Thursday, June 13, 2019. THE CANADIAN PRESS/Paul Chiasson
Statistics Canada says fewer fresh fruits and vegetables were available to Canadians in 2022, due to factors such as ongoing supply chain issues, labour shortages and price increases.
StatCan says the amount of available fresh fruit declined by more than five per cent in 2022 from the previous year, to 72.9 kilograms per person.
Even though there was a 12.7 per cent increase in domestic fruit production, it was not enough to keep up with an increase in exports and a decrease in imports, the agency says in a report released today.
The availability of fresh vegetables — excluding potatoes — was 64.7 kilograms per person in 2022, a decrease of nearly six per cent from 2021.
Just like with fruits, Canada's vegetable production increases in 2022 were not enough to keep up with a rise in exports and a drop in imports, StatCan says.
The agency says some Canadian food industry sectors experienced record production in 2022, but also exported more food internationally than the previous year.
It says the entire industry was affected by pandemic-related supply chain issues, such as shipping delays and shortages of labour and products.
StatCan also cites price increases as one of the factors. Extreme weather, the war in Ukraine and energy costs severely impacted global food prices last year.
Food inflation was stubbornly high in Canada in 2022, outpacing overall inflation. Grocery prices were up 9.8 per cent in 2022 compared with 2021, the fastest pace since 1981.
StatCan's latest report says the amount of milk available to Canadians also decreased by nearly four per cent in 2022, compared to the previous year.
StatCan says that was mainly caused by a drop in production of one per cent milk and two per cent milk.
In contrast, red meat availability increased by 4.3 per cent in 2022, led by beef as cattle slaughter increased from the previous year. The amount of poultry available to Canadians increased by 1.5 per cent.
This report by The Canadian Press was first published May 31, 2023.