Key takeaways from AP's report on China's influence in Utah
In a letter photographed Feb. 13, 2022, Utah professor Taowen Le sent a letter to Utah Gov. Spencer Cox in 2022 urging him to meet with a Chinese ambassador. Le is among China's most vocal advocates in the state. An investigation found that China's global influence campaign has been surprisingly robust and successful in Utah. (AP Photo/Jon Elswick)
By Alan Suderman And Sam Metz in Salt Lake City
SALT LAKE CITY (AP) — China's global influence campaign has been surprisingly robust and successful in Utah, an investigation by The Associated Press has found.
The world's most powerful communist country and its U.S.-based advocates have spent years building relationships with Utah officials.
Legislators in the deeply conservative and religious state have responded by delaying legislation Beijing didn't like, nixing resolutions that conveyed displeasure with China's actions and expressing support in ways that enhanced the Chinese government's image.
The AP's investigation relied on dozens of interviews with key players and the review of hundreds of pages of records, text messages and emails obtained through public records' requests.
Beijing's success in Utah shows "how pervasive and persistent China has been in trying to influence America," said Frank Montoya Jr., a retired FBI counterintelligence agent who lives in Utah.
"Utah is an important foothold," he said. "If the Chinese can succeed in Salt Lake City, they can also make it in New York and elsewhere."
Here are some key takeaways:
LEGISLATIVE AND PR VICTORIES
The AP review found that China and its advocates won frequent legislative and public relations victories in Utah.
Utah lawmakers recorded videos of themselves expressing words of encouragement for the citizens of Shanghai in early 2020, which experts said likely helped the Chinese Communist Party with its messaging.
The request came from a Chinese official as the government was scrambling to tamp down public fury at communist authorities for reprimanding a young doctor, who later died, over his warnings about the dangers posed by COVID-19.
Around the same time, Utah officials were thrilled when China's authoritarian leader Xi Jinping sent a letter to fourth grade students in Utah. A Republican legislator said on the state Senate floor that he "couldn't help but think how amazing it was" that Xi would take the time to write such a "remarkable" letter. Another GOP senator gushed on his conservative radio show that Xi's letter "was so kind and so personal."
The letter was heavily covered in Chinese state media, which quoted Utah students calling Xi a kind "grandpa" — a familiar trope in Chinese propaganda.
State lawmakers have frequently visited China, where they are often quoted in state-owned media in ways that support Beijing's agenda.
"Utah is not like Washington D.C.," then-Utah House Speaker Greg Hughes, a vocal supporter of former President Donald Trump, told the Chinese state media outlet in 2018 as the former president ratcheted up pressure on China over trade. "Utah is a friend of China, an old friend with a long history."
FBI SCRUTINY
Utah Republican Sen. Jake Anderegg told the AP he was interviewed by the FBI after introducing a 2020 resolution expressing solidarity with China in the early days of the coronavirus pandemic. It won nearly unanimous approval. A similar resolution, proposed by a Chinese diplomat, was publicly rejected by Wisconsin's Senate.
Anderegg said the language was provided to him by Dan Stephenson, the son of a former state senator and employee of a China-based consulting firm.
Stephenson and another Utah resident, Taowen Le, are among China's most vocal advocates in Utah.
Both men have supported and sought to block resolutions, set up meetings between Utah lawmakers and Chinese officials, accompanied legislators on trips to China and provided advice on the best way to cultivate favor with Beijing, according to emails and interviews. Both have ties to what experts say are front groups for Beijing.
After embassy officials tried unsuccessfully last year to get staff for Utah Gov. Spencer Cox to schedule a get-together with China's ambassador to the U.S., Le sent the governor a personal plea to take such a meeting.
"I still remember and cherish what you told me at the New Year Party held at your home," Le wrote in a letter adorned with pictures of him and Cox posing together. "You told me that you trusted me to be a good messenger and friendship builder between Utah and China."
Both men said their advocacy on China-related issues were self directed and not at the Chinese government's behest. Le told AP he has been interviewed twice over the years by the FBI.
The FBI declined to comment.
TAILORED APPROACH
Security experts say that China's campaign is widespread and tailored to local communities. In Utah, the AP found, Beijing and pro-China advocates appealed to lawmakers' affiliations with The Church of Jesus Christ of Latter-Day Saints, better known as the Mormon church, which is the state's dominant religion and one that has long dreamed of expanding in China.
Le, who converted to the church decades ago, has quoted scripture from the Bible and the Book of Mormon in his emails and letters to lawmakers, and sprinkled in positive comments that Russell Nelson, the church's president-prophet, has made about China.
PART OF BROADER TREND
Beijing's success in Utah is part of a broader trend of targeting "sub-national" governments, like states and cities, experts say.
It is not unusual for countries, including the U.S., to engage in local diplomacy. U.S. officials and security experts have stressed that many Chinese language and cultural exchanges have no hidden agendas. However, they said, few nations have so aggressively courted local leaders across the globe in ways that raise national security concerns.
In its annual threat assessment released earlier this month, the U.S. intelligence community reported that China is "redoubling" its local influence campaign in the face of stiffening resistance at the national level. Beijing believes, the report said, that "local officials are more pliable than their federal counterparts."
Authorities in other countries, including Australia, Canada and the United Kingdom, have sounded similar alarms.
A spokesman for the Chinese embassy in Washington told the AP that China "values its relationship with Utah" and any "words and deeds that stigmatize and smear these sub-national exchanges are driven by ulterior political purposes."
___
Suderman reported from Washington. AP writer Fu Ting in Washington contributed to this story.
Poilievre threatens to filibuster budget bill if Liberals don't meet demands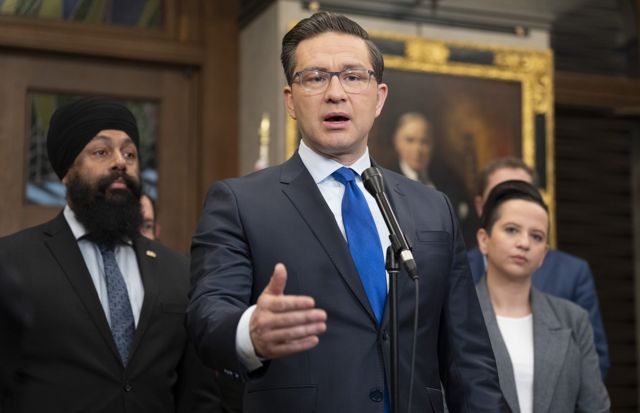 Flanked by Conservative Finance and Middle Class Prosperity critic Jasraj Singh Hallan and Conservative deputy leader Melissa Lantsman and other members of Parliament, Conservative leader Pierre Poilievre speaks with reporters in the Foyer of the House of Commons, Monday, June 5, 2023 in Ottawa. THE CANADIAN PRESS/Adrian Wyld
By Nojoud Al Mallees in Ottawa
During a news conference Monday, Poilievre outlined two conditions to avoid potential filibustering by his party.
He called on the federal government to present a plan to balance its budget "in order to bring down inflation and interest rates."
He also demanded the Liberals cancel any future increases to the carbon price.
"If the government does not meet these demands, we will use all procedural tools at our disposal to block the budget from passing," Poilievre said.
Those tools include amendments and lengthy speeches, he said.
Poilievre's threat comes as MPs gear up for their summer break, with the Commons set to rise June 23.
Finance Minister Chrystia Freeland tabled the 2023 budget in March after promising to keep spending plans restrained, given inflation is still high.
However, the fiscal projections in the budget show no end in sight for federal deficits despite the fall budget update in November projecting a balanced budget in 2027-28.
Following the release of federal and provincial budgets, Bank of Canada governor Tiff Macklem said that while government spending was not helping to bring down inflation, it was also not pushing it higher.
This report by The Canadian Press was first published June 5, 2023.
The Plan: Lock You Down for 130 Days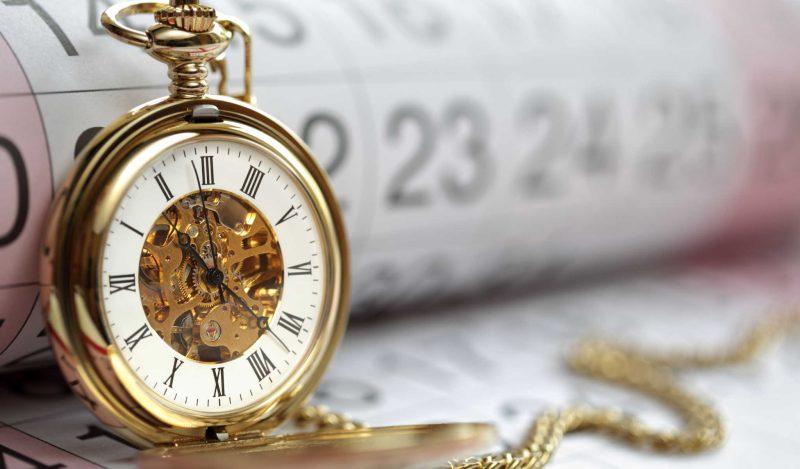 BY
JAYANTA BHATTACHARYA
What if the coronavirus pandemic was not a once-in-a-century event but the beginning of a new era of regular deadly respiratory viral pandemics? The Biden administration is already planning for this future. Last year, it unveiled a national strategy to develop pharmaceutical firms' capacity to create vaccines within 130 days of a pandemic emergency declaration.
The Biden plan enshrines former president Donald Trump's Operation Warp Speed as the model response for the next century of pandemics. Left unsaid is that, for the new pandemic plan to work as envisioned, it will require us to conduct dangerous gain-of-function research. It will also require cutting corners in the evaluation of the safety and efficacy of novel vaccines. And while the studies are underway, politicians will face tremendous pressure to impose draconian lockdowns to keep the population "safe."
In the case of COVID-19 vaccines, it took about a year for governments to deploy the jab at scale after scientists sequenced the virus. Scientists identified a vaccine target—fragments of the spike protein that the virus uses to access cells—by early January 2020, even before the WHO declared a worldwide pandemic.
This rapid response was only possible because some scientists already knew much about the novel virus. Despite heavy regulations limiting the work, the US National Institutes of Health had funded collaborations between the EcoHealth Alliance and the Wuhan Institute of Virology. They collected bat viruses from the wild, enhanced their function to study their potential, and designed vaccines before the viruses infected humans.
While there is controversy over whether this gain-of-function work is responsible for the COVID pandemic, there is no question this research is potentially dangerous. Even cautious scientists sometimes accidentally leak hazardous, highly infectious viruses into the surrounding community. In December 2021, for instance, the virus that causes COVID-19 accidentally leaked out of a laboratory in Taiwan, where scientists were researching the virus.
A promising vaccine target would be needed immediately after a disease outbreak for the Biden pandemic plan to work. For that to be possible, there will need to be permanent support for research enhancing the capacity of viruses to infect and kill humans. The possibility of a deadly laboratory leak will hang over humanity into perpetuity.
Furthermore, before any mass vaccination campaign, pharmaceutical firms must test the vaccines for safety. High-quality randomized, controlled studies are needed to make sure the vaccine works.
In 1954, Jonas Salk's group tested the vaccine in a million children before the polio mass vaccination campaign that effectively defanged the threat of polio to American children. Physicians need the results of these studies to provide accurate information to patients.
Operation Warp Speed cut red tape so that vaccine manufacturers could conduct these studies rapidly. The randomized trials cut some corners. For instance, the Pfizer and Moderna trials did not enroll enough people to determine whether the COVID vaccines reduce all-cause mortality.
Nor did they determine whether the vaccines stop disease transmission; a few months after the government deployed the vaccines, researchers found protection against infection was partial and short-lived. Each of these cut corners has since created policy controversies and uncertainty that better trials would have avoided. Because of the pressure to produce a vaccine within 130 days, President Biden's pandemic plan will likely force randomized trials on future vaccines to cut the same corners.
This policy effectively guarantees that lockdowns will return to the US in the event of a new pandemic. Though the lockdowns did not work to protect populations from getting or spreading COVID—after 2.5 years, nearly everyone in the US has had COVID—public health bureaucracies like the CDC have not repudiated the strategy.
Imagine the early days of the next pandemic, with public health and the media fomenting fear of a new pathogen. The impetus to close schools, businesses, churches, beaches, and parks will be irresistible, though the pitch will be "130 days until the vax" rather than "two weeks to flatten the curve."
When the vaccine finally arrives, the push to mass vaccinate for herd immunity will be enormous, even without evidence from the rushed trials that the vaccine provides long-lasting protection against disease transmission. This happened in 2021 with the COVID vaccine and would happen again amidst the pandemic panic. The government would push the vaccine even on populations at low risk from the novel pathogen. Mandates and discrimination against the unvaccinated would return, along with a fierce movement to resist them. The public's remaining trust in public health would shatter.
Rather than pursue this foolish policy, the Biden administration should adopt the traditional strategy for managing new respiratory-virus pandemics. This strategy involves quickly identifying high-risk groups and adopting creative strategies to protect them while not throwing the rest of society into panic.
The development of vaccines and treatments should be encouraged, but without imposing an artificial timeline that guarantees corners will be cut in evaluation. And most of all, lockdowns—a disaster for children, the poor, and the working class—should be excised from the public health toolkit forever.
A version of this piece appeared in Newsweek