Judge decides 'Freedom Convoy' organizer Tamara Lich stays out on bail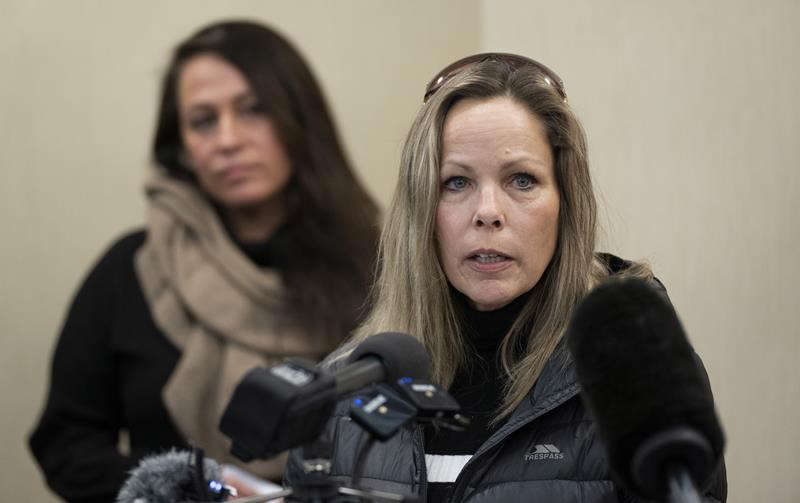 OTTAWA — Tamara Lich, a key organizer of the "Freedom Convoy" protest that gridlocked Ottawa for weeks, will remain released on bail while awaiting trial, a judge ruled Wednesday.
Ontario Superior Court Justice Kevin Phillips said he made his decision because she has followed her bail conditions, her surety has supervised her well and she's already had a "taste of jail," which he said lowered her risk to reoffend.
The judge said he does not accept that Lich breached her release conditions by agreeing to receive an award, and added Lich can be trusted to respect the conditions of her release.
She was released in March with a long list of conditions, including a ban from all social media and an order not to "support anything related to the Freedom Convoy."
The terms of Lich's release were intended to prevent a similar protest from happening in the national capital, the judge said, adding the court does not seek to control people's political views.
"The courts are not a thought police. We seek only to control conduct to the extent that certain behaviour will violate or likely lead to violation of the law," he said.
The protest is over and has left Ottawa, he said, adding it would be "practically impossible" to mount a similar protest in the city again.
Lich's lawyer, Lawrence Greenspon, said in an interview Wednesday that he was pleased with the decision.
"She'll be able to conduct her life in a lot more normal fashion as a result of the judge's ruling," said Greenspon.
Moiz Karimjee, a Crown prosecutor, said last week that Lich violated one of her bail conditions by agreeing to accept an award for her leadership during the Ottawa protest, and should be sent back behind bars to wait for her trial.
Greenspon argued last week her bail conditions should be loosened to allow her to come to Ontario and use social media.
He told the court that the social media ban imposed on Lich was unnecessarily broad and has had a huge impact on her life while she's been out of custody.
However, Phillips said Wednesday the ban on Lich's access to social media is warranted.
"Social media can be a problematic feedback loop where people get egged on and caught up in group activity they would never perform on their own," he said.
Social media "undoubtedly contributed to and even drove" Lich's conduct related to the protest, and her separation from it is necessary to lower her risk of reoffending, said Phillips.
Noting that Lich is in her late 40s, Phillips said she should be able to remember "how to use the social skills she surely built up before the advent of the internet."
Lich is able to communicate by many other means, including email, phone or meeting in person, he said.
Greenspon said while he would have liked to see the social media ban reversed, "the most important thing was the rejection of the Crown's efforts to to put her back in jail for agreeing to accept an award."
The judge did amend her release conditions to allow her to visit Ottawa.
Lich's motivation for coming to the city cannot be disclosed because it is under a court-ordered publication ban.
Phillips reiterated the high unlikelihood that Lich could organize an event resembling the convoy protest.
While she's permitted to come to Ottawa, Lich is not allowed to visit the downtown core so as not "to walk around the very neighbourhoods she is alleged to have traumatized," he said, except to attend court or meet with legal counsel.
Lich and fellow protest organizer Chris Barber are jointly accused of mischief, obstructing police, counselling others to commit mischief and intimidation.
The "Freedom Convoy" protest evolved into a weeks-long demonstration that congested the streets of Ottawa in February.
This report by The Canadian Press was first published May 25, 2022.
———
This story was produced with the financial assistance of the Meta and Canadian Press News Fellowship.
Erika Ibrahim, The Canadian Press
Calgary Stampede receives $10M from federal government to aid recovery from pandemic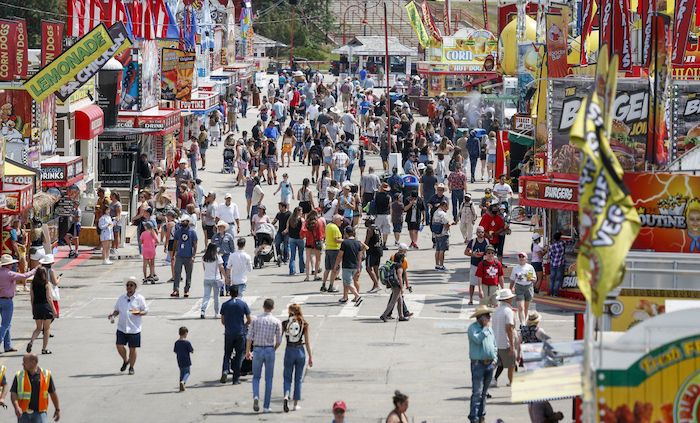 Calgary – The Calgary Stampede has received more than $10 million from the federal government to help it bounce back after last year's event was scaled down due to the COVID-19 pandemic.
A report to the city this week showed the Stampede had an operating loss of $8.3 million in 2021.
Last year's Stampede ran at half capacity because of COVID-19 public health measures and was cancelled all-together the year before.
Daniel Vandal, the federal minister for Prairies Economic Development Canada, says the money aims to support a full-scale Stampede to deliver the "authentic western experience" this year.
He says it would also help to reignite Alberta's visitor economy.
The 2022 Stampede is set to run from July 8 to 17.
"Festivals large and small were hard hit during the pandemic," Vandal said in a news release. "They are events where families and friends come together and take in the exciting atmosphere.
"The tourism industry is facing a strong comeback providing quality jobs across the country, showcasing stunning landscapes and offering exciting experiences right here in Alberta."
The federal government also provided about $1.8 million for four other tourism projects in southern Alberta: Charmed Resorts, Cochrane Tourism Association, Heritage Park and Tourism Calgary.
This report by The Canadian Press was first published June 30, 2022.
Canopy Growth to exchange C$255.4M in notes for shares and a bit of cash
SMITHS FALLS, Ont. — Canopy Growth Corp. has signed a deal to exchange C$255.4 million of its debt for shares and a little bit of cash.
Under the agreement with a limited number of noteholders, the cannabis company will acquire the 4.25 per cent unsecured convertible senior notes due in 2023 for about C$252.8 million in shares plus approximately C$3 million in cash for accrued and unpaid interest.
The price used to value the shares will be the volume-weighted average trading price on the Nasdaq Global Select Market for the 10 consecutive trading days beginning Thursday, subject to a floor price of US$2.50 and a maximum of US$3.50 per share.
Constellation Brands Inc., through its wholly-owned subsidiary Greenstar Canada Investment Limited Partnership, has agreed to swap half of the C$200 million in notes it holds under the deal.
The company, which is already Canopy's largest shareholder, will receive a minimum of 21.9 million Canopy shares based on the floor price and a maximum of 30.7 million shares.
Constellation currently holds nearly 142.3 million Canopy shares, representing a 35.3 per cent stake in the company.,
This report by The Canadian Press was first published June 30, 2022.
Companies in this story: (TSX:WEED)
The Canadian Press