'Joy sprang out of our grief:' Parents of misidentified Bronco describe mix-up
MELFORT, Sask. — The parents of a Humboldt Bronco hockey player misidentified after a deadly crash on a Saskatchewan highway say they weren't convinced the battered body lying in the funeral home was really their son.
Paul and Tanya LaBelle of Saskatoon described for the first time in court Wednesday their confusion and anguish at being told over and over that their boy had to be dead, planning for his funeral and then getting a phone call that there had been a terrible mistake.
Xavier LaBelle was alive and in hospital.
"Joy sprang out of our grief in an exponential way," said Paul LaBelle. "We arrived at his bedside with kisses and very, very gentle hugs."
But the couple said they also felt pain for the parents who thought Xavier was their son and had been comforting him and holding his hands for nearly three days in the hospital. Parker Tobin of Stony Plain, Alta. was actually among those who had died and it was his body in the funeral home.
"We know they cared for him as a son and we are forever grateful," said Tanya LaBelle. "We grieved with them as they came to terms with the realization that their amazing son had not survived.
"We were devastated for them and their family."
The LaBelles shared their story in a victim impact statement at a sentencing hearing for the truck driver who barrelled through a stop sign and into the path of the junior hockey team's bus last April.
Jaskirat Singh Sidhu of Calgary has pleaded guilty to 29 counts of dangerous driving.
Over three days, families of the dead and injured have taken turns reading dozens of heart-wrenching statements in a makeshift courtroom in Melfort.
Tobin's family spoke briefly Tuesday. Myrtle Tobin struggled to describe what she went through after learning her 18-year-old grandson was not the boy in the hospital.
"To discover that Parker had been gone the entire time, but we never knew … our family has leaned on one another to get through the days, weeks and months that have followed."
Paul LaBelle, an emergency room doctor, said Wednesday that his family had been travelling to watch the Broncos play in Nipawin when they came across the wreckage from the crash. He grabbed his medical bag and ran down the highway to help, but was turned away by RCMP.
After they were informed that their 18-year-old son was among the dead, they were sent to a makeshit morgue at a funeral home to identify his body.
They were shown one body that they knew wasn't their son. Staff apologized and showed them another body. Again, it was not their boy, they said.
"We were very anxious and confused," recalled Paul LaBelle. "Maybe Xavier was still trapped at the scene or perhaps he had wandered off into a field unnoticed?
"We were assured all 29 people on the bus were accounted for."
Still unconvinced, he said he and his wife went to the Saskatoon hospital and showed nurses caring for the injured Broncos photos of Xavier. "The staff members were sympathetic but they let us know all the players were identified and our son was not there."
Tanya LaBelle said she pleaded for police to search the crash site again with dogs but was told no one had been left behind. That's when it began to sink in that maybe their grief was blinding them. Maybe Xavier was dead.
They went back to the morgue and looked over the one body that had yet to be identified. It had no scars or birthmarks matching Xavier. So they arranged for his orthodontic records to be ordered. "We needed to be 100 per cent sure," Paul LaBelle said.
In the meantime, the family accepted that the body might be Xavier. They held him and balled their eyes out and started making funeral arrangements.
It was two days later, while they were at a vigil in Humboldt honouring those who died, that they received the miraculous phone call. They discreetly went outside to tell other family members the news, then rushed to Saskatoon.
The coroner's office apologized at the time for the mistake, saying several of the players had dyed their hair blonde for the playoff season and weren't carrying identification when the bus crashed.
A coroner also said that the mistake was realized when Xavier LaBelle woke up and said, "I'm not Parker Tobin."
Paul LaBelle told court that his son suffered serious injuries, including fractures and gashes to his face, along with brain trauma, spine fractures and nerve damage in his legs and left arm.
He continues to require medical care.
Chris Purdy, The Canadian Press
Quebec says only people at risk who haven't had COVID-19 should get booster dose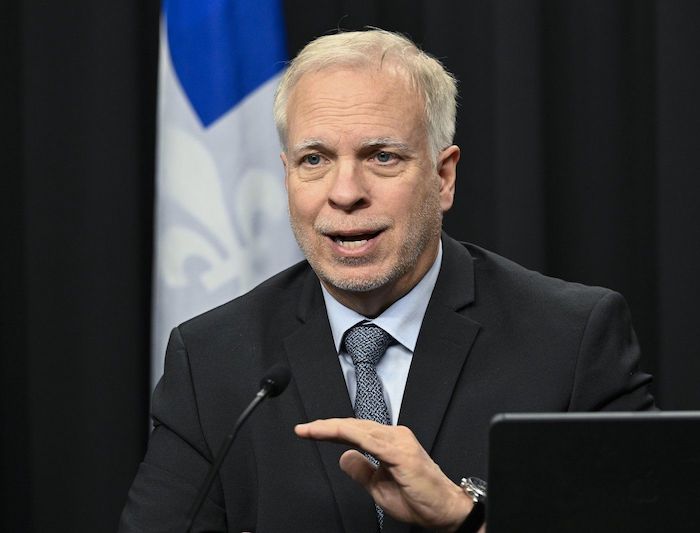 Only people who are considered at risk for severe COVID-19 — and who haven't already been infected — need to get a booster dose, Quebec's public health director said Thursday.
The vast majority of Quebecers have hybrid immunity — protection through vaccination and through a SARS-CoV-2 infection — making regular boosters unnecessary, at least for this winter and spring, Dr. Luc Boileau told reporters.
"People with hybrid immunity … have a very good protection against a severe form of the illness," Boileau said. "And this immunity lasts for a long enough time that we can propose changes."
Those who have been vaccinated but haven't contracted the virus are also protected against severe COVID-19, he said, but their immunity "has a tendency to drop with time."
Quebec's vaccination committee decided to focus the province's immunization policy on preventing hospitalizations and deaths, he said. People who are 60 and older or who have chronic illnesses, health workers, pregnant women and those who live in isolated regions are among the people who should get a booster every six months — but only if they have never caught the virus, Boileau said.
Dr. Caroline Quach-Thanh, chairperson of Quebec immunization committee, said the data shows that people already vaccinated for COVID-19 who have contracted the virus "maintain their protection."
"Adding a dose doesn't add a lot protection for severe (illness)," she said.
Health officials estimate that more than three-quarters of Quebecers under 60 have had COVID-19 over the past three years, while about half of those over 60 have caught the virus.
Boileau said only people who are immunocompromised should continue getting boosters even if they've been infected, "because their immunity could be affected by their condition."
Before Thursday's announcement, boosters were recommended for all people considered at risk of severe COVID-19. Boileau said COVID-19 vaccines will remain available to anyone who wants one. "We won't refuse anyone," he said.
This report by The Canadian Press was first published Feb. 2, 2023.
Senate passes Liberals' controversial online streaming act with a dozen amendments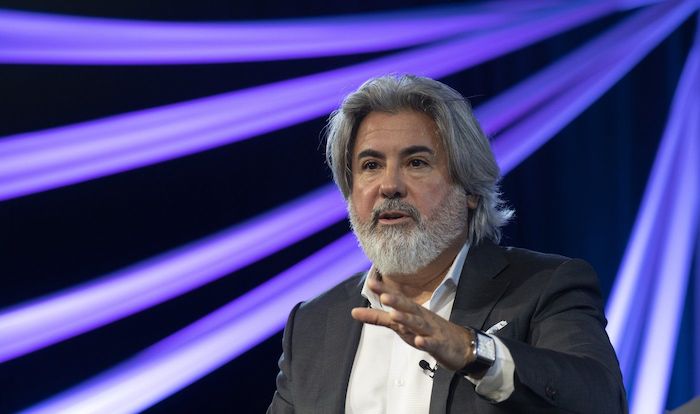 By Mickey Djuric in Ottawa
Big tech companies that offer online streaming services could soon be required to contribute to Canadian content as a controversial Liberal bill gets one step closer to becoming law.
The Senate has passed the online streaming act known as Bill C-11 with a dozen amendments following a lengthy study by senators.
The bill would update Canada's broadcasting rules to reflect online streaming giants such as YouTube, Netflix and Spotify, and require them to contribute to Canadian content and make it accessible to users in Canada — or face steep penalties.
Canadian Heritage Minister Pablo Rodriguez says he hopes the House of Commons will pass the bill next week after it reviews the Senate's changes.
Senators made amendments intended to protect user-generated content and highlight the promotion of Indigenous languages and Black content creators.
They also included a change that would prohibit CBC from producing sponsored content, and another that would require companies to verify users' ages before they access sexually-explicit material.
Rodriguez said Thursday that the Liberal government would not accept all of the Senate's recommendations, but he didn't say which ones he disagrees with.
"We'll see when the bill comes back. There are amendments that have zero impact on the bill. And others that do, and those, we will not accept them," the minister said Thursday during a Canadian Media Producers Association panel.
The Senate also removed a clause in the bill that Sen. Paula Simons described as giving "extraordinary new powers to the government to make political decisions about things."
Ian Scott, the former chair of Canadian Radio-television and Telecommunications Commission, had told a Senate committee that some provisions in the bill did move the balance point "slightly closer to lessening the independence" of the regulator — though he insisted that it would remain independent.
The CRTC, now under the leadership of Vicky Eatrides, will be tasked with enforcing the bill's provisions.
The Senate passed the bill on the anniversary of its introduction in the House of Commons.
Between the House of Commons and Senate, there have been approximately 218 witnesses, 43 meetings, 119 briefs and 73 proposed amendments, said Rodriguez.
"It's the longest bill," he said.
The proposed law has come under intense scrutiny amid accusations from companies and critics who said it left too much room for government control over user-generated content and social-media algorithms.
Rodriguez said tech giants can get creative with ways they promote Canadian content, such as with billboards, advertising or, if they so choose, tweaks to their algorithms.
The bill has also caught the attention of the United States. Its embassy in Ottawa recently said that it is holding consultations with U.S. companies that it is concerned could face discrimination if the bill passes.
Last week, two U.S. senators called for a trade crackdown on Canada over Bill C-11, saying that the prospective law flouts trade agreements.
"I'm not worried, because we think it complies with trade obligations," Rodriguez said.
This report by The Canadian Press was first published Feb. 2, 2023.