Jeff helps you plan Like A Pro with "Coach of Champions" Jim Fannin
I want to help you plan like a pro as we kick off what is going to be an epic year for Krush Performance. We want to help set you up for your best year ever no matter what it is you hope to accomplish in 2018. We know that if you want to do something extraordinary you need to have a plan.
Not just any plan, but a well designed performance plan and its not as difficult as you think.
I'm joined by Krush Favourite, The Coach of Champions, Jim Fannin to talk about performance planning and his new book: "Blue Print: A Proven Plan for Successful Living."
I'd like to know what your goals and objectives are. Send me a note!
Get ready to plan your future right here with Krush Performance. Click to listen.

Remember, if you have any questions, comments, smart remarks, or if you have a topic you would like us to investigate let us know, we may dedicate a segment or even an entire show to your topic. E-Mail Jeff now.
If you get a chance, make share the Krush Podcast with your fellow coaches, teammates, and family members.
(This article is re-published on Todayville with permission. It was originally published on Krushperformance.com on September 17, 2017)
CLICK to read more articles and learn more about Krush Performance.
[email protected]
Twitter: @jeffkrush
Facebook: Krush Performance
Krush Podcast: iTunes/Apple Podcast, Google Play, Stitcher
Jeff Krushell is a noted expert in human performance and talent development.
Over the last 25 years Jeff has worked in the world of high performance sport guiding athletes of all levels tap into their potential to truly understand what it is like to achieve Human Maximum Performance.
Host & Founder of The Krush Performance Radio Show aired on www.RadioInfluence.com &
TSN 1260 Edmonton
Current Strength and Conditioning Consultant for Major League Baseball International
Former Strength and Conditioning coach for the Toronto Blue Jays
Former Strength and Conditioning coach for the Edmonton Eskimos
Current Strength & Conditioning Consultant for Vauxhall Baseball Academy
Over the last 25 years trained many Olympic & World Class Athletes
Former Performance Consultant for Link Management Athlete Agency
Performance Consultant for CTV, Edmonton
Canadian Blood Services in talks around paid donations of plasma as supply dwindles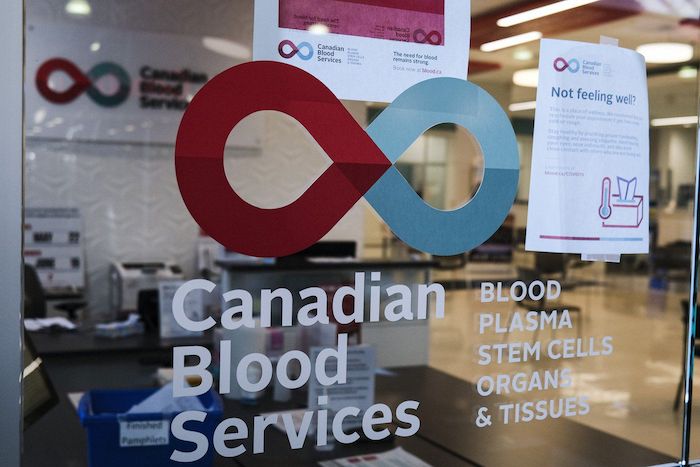 By Christopher Reynolds
Canadian Blood Services is in talks with companies that pay donors for plasma as it faces a decrease in collections.
The blood-collection agency issued a statement on Friday saying it is in "ongoing discussion with governments and the commercial plasma industry" on how to more than double domestic plasma collection to 50 per cent of supply.
Canadian Blood Services has previously cautioned that letting companies trade cash for plasma — a practice banned in British Columbia, Ontario and Quebec — could funnel donors away from voluntary giving.
The bulk of the non-profit agency's supply currently comes from abroad, including via organizations that pay donors.
It issued a plea earlier this week for donors to book and keep appointments, noting collections have been falling since July 1 despite a constant need for plasma in transfusions for surgery, cancer patients and accident victims.
The number of people who donate blood regularly dropped by 31,000 during the COVID-19 pandemic, leaving the organization with its smallest donor base in a decade, it said.
The agency has opened five new plasma donor centres in the last few years, with six more planned by 2024 in an effort to draw 25 per cent of its supply from Canadian donors.
"But this only gets us halfway there. More needs to be done," Canadian Blood Services said in the statement.
Working with private partners may offer one way to reach the 50 per cent threshold.
"Any options considered must necessarily include controls to ensure plasma collected in Canada is used exclusively to manufacture immunoglobulins for patients in Canada, while also ensuring no negative impacts on Canadian Blood Services' current and future blood and plasma collections network," the agency said.
Provinces have jurisdiction over whether paid donations are allowed. But any plasma protein product — chiefly immunoglobulins, which contain antibodies against diseases — must also get the green light from Health Canada before hitting hospitals.
Health Canada, which oversees the country's blood system, has previously said Canadian Blood Services and Héma-Québec are the two organizations approved to distribute those products. So all paths to deployment of a private company's plasma would go through them, and require a commercial agreement.
Canadian Blood Services said Monday it had only four days' worth of O+ blood type supply and five days' worth of O- and B- blood types.
The O- type is the one most commonly used in transfusions for traumas and emergency surgeries, since anyone can receive its red blood cells. The O+ blood type is also in high demand due to its compatibility with any other positive red blood cell.
Spokeswoman Delphine Denis said at the time that ongoing illness and isolation requirements related to COVID-19, heat-related weather issues and the return of pre-pandemic activities and summer travel that have left many people with less time to donate are all factors contributing to the shortage.
There are 57,000 open appointments that must be filled before the end of August across Canada, the agency said.
Canadian Blood Services operates a national inventory that allows products to be regularly shifted around the country to meet hospital and patient needs.
But the inventory has a shelf life — a year for frozen plasma, 42 days for red blood cells and five days for platelets — so it takes some work to ensure supply continues to meet demand.
Before the pandemic, the agency said some 400,000 Canadians gave blood on a regular basis.
This report by The Canadian Press was first published Aug. 13, 2021.
Liberals planning temporary solution to dental care promise: sources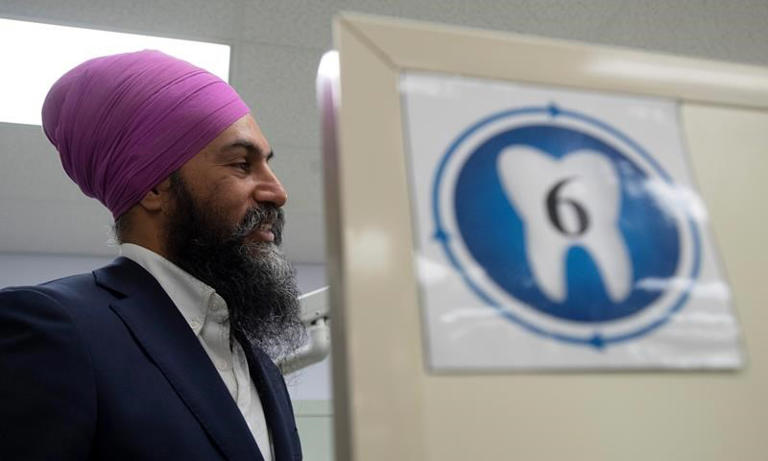 Ottawa – Sources close to the government's proposed $5.3-billion dental-care program say the Liberals are planning a temporary solution that involves giving money directly to patients in order to keep their promise to the NDP while they work on a permanent answer.
The Liberals promised the NDP a new dental-care program for low- and middle-income families in March as part of a supply and confidence agreement to prevent an election before 2025.
The government has until the end of the year to provide some kind of coverage for children under the age of 12 with an annual household income of less than $90,000.
The NDP have vowed to walk away from the deal if the deadline isn't met.
Four sources with knowledge of the government's plan, but who are not authorized to speak publicly, say the government is unlikely to meet its deadline, and is planning a stopgap solution until a permanent incarnation of the program is put in place.
Though details are scarce, the sources say the temporary solution would involve giving qualifying families the money directly to fund their dental health services while the government works on a more permanent, expanded program.
In a statement, the health minister's staff did not confirm or deny the temporary plan but say they are on track to deliver on the dental-care commitment as outlined in the agreement with the New Democrats.
NDP health critic Don Davies did not directly address the temporary plan either, but said in a statement the party has "identified several ways to ensure the target groups can access dental care on the identified timelines."
The NDP are now focused on pushing the Liberals to introduce dental-care legislation when Parliament resumes in the fall, Davies said.
"That legislation will deliver the resources needed to help children under 12 see a dentist and care for their teeth this year," he said.
NDP Leader Jagmeet Singh echoed the health minister's faith about meeting the deadline last week.
"We're very confident we can achieve that before the end of the year, as our agreement outlines," Singh said at a news conference last Thursday.
The agreement isn't prescriptive about how the coverage should be achieved, and the government hasn't committed to any particular means of administering the program yet.
Health Minister Jean-Yves Duclos's office has said repeatedly the department is looking at several options to meet its commitment and its end-of-year deadline.
The NDP originally envisioned a federal program that functions similarly to the federal health-benefits program run for uninsured First Nations and Inuit people.
The federal government could also offer money to provinces and territories to take it over, since many already offer similar programs and dental care has traditionally fallen within their jurisdiction.
Meanwhile, the Liberals put out a formal request for information (RFI) to members of the insurance industry two weeks ago to explore what role private companies could play in administering the program.
In that RFI, the government says if a contract is awarded the winning company would be given six months to get ready before processing claims. That timeline would be impossible to achieve before the end of December.
According to the statement from Duclos's staff, they're still consulting on the best way forward.
The Liberals have promised to extend the program to qualifying teens, seniors and persons living with disabilities next year and everyone else in the qualifying family-income bracket by the end of the supply and confidence agreement in 2025.
"It comes as no surprise that the Trudeau government is not living up to a commitment it made to buy the NDP's support," Conservative health critic Michael Barrett said in a statement.
Barrett said Canadians should be concerned that the government is not committed to maintaining the current health system, "much less adding a new complex and expensive program to it."
The government set aside $5.3 billion over five years for the program, but the parliamentary budget officer's estimate is nearly double that at $9 billion.
Once the program is fully implemented, the Liberals' 2022 budget predicts it will cost about $1.7 billion per year to run, which is in line with the PBO's estimate.
This report by The Canadian Press was first published Aug. 8, 2022.