Ivermectin studies show astounding success – "It's almost as if information has been deliberately suppressed throughout the pandemic"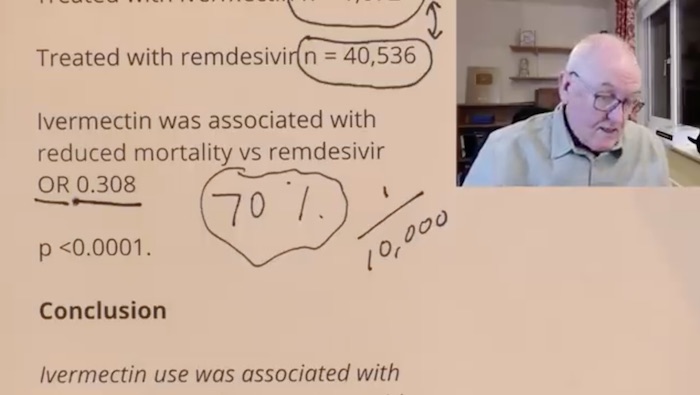 In the last 2 years perhaps no health research presenter has been as prolific as Britain's John Campbell. While much of the world has been getting caught up on the estimated data from models showing what might happen in the covid pandemic, Campbell has been analyzing only the data. His youtube page has picked up well over 2 million followers from around the world who wish to see the facts as he presents them.
In this astounding video Campbell looks at some of the largest and most credible data driven studies of ivermectin use against Covid. He concludes that the dismissal of ivermectin as a treatment for covid will go down as one of the greatest scandals of our time. This presentation has already been seen nearly a million times.
Notes from presentation
Treatment with Ivermectin Is Associated with Decreased Mortality in COVID-19 Patients: Analysis of a National Federated Database
https://bnf.nice.org.uk/medicinal-for…
https://list.essentialmeds.org
https://www.sciencedirect.com/science…
https://www.sciencedirect.com/science…
https://www.sciencedirect.com/journal…
Purpose To evaluate the difference in mortality, Patients treated with ivermectin Patients treated with remdesivir 44 healthcare organizations and 68 million patients from US, January 1, 2020 and July 11, 2021
Result 41,608 patients who had COVID-19 Treated with ivermectin n = 1,072 Treated with remdesivir n = 40,536
Ivermectin was associated with reduced mortality vs remdesivir OR 0.308 p less than 0.0001.
Conclusion Ivermectin use was associated with decreased mortality in patients with COVID-19 compared to remdesivir.
Ivermectin Prophylaxis Used for COVID-19: A Citywide, Prospective, Observational Study of 223,128
Subjects Using Propensity Score Matching (Brazil) https://www.cureus.com/articles/82162…
Prospective, July 2020 and December 2020 Inviting the entire population of Itajaí to a medical visit to enroll in the program, ivermectin was offered as an optional treatment to be taken for two consecutive days every 15 days at a dose of 0.2 mg/kg/day. Study analysis consisted of comparing ivermectin users with non-users using cohorts
Results 223,128 citizens of Itajaí considered 159,561 included in the analysis 113,845 (71.3%) regular ivermectin users 45,716 (23.3%) non-users
Of these 4,311 ivermectin users were infected, (3.7% infection rate) 3,034 non-users (6.6% infection rate)
A 44% reduction in COVID-19 infection rate Risk ratio (RR), 0.56
The regular use of ivermectin led to a 68% reduction in COVID-19 mortality Deaths 25 (0.8%) deaths in the ivermectin group 79 (2.6%) among ivermectin non-users RR, 0.32 p less than 0.0001
When adjusted for residual variables, reduction in mortality rate was 70%
Conclusion In this large study, regular use of ivermectin as a prophylactic agent was associated with significantly reduced COVID-19 infection, hospitalization, and mortality rates.
FOIA Doc Shows BioNTech Founders Postdated Start of C19 Vax Project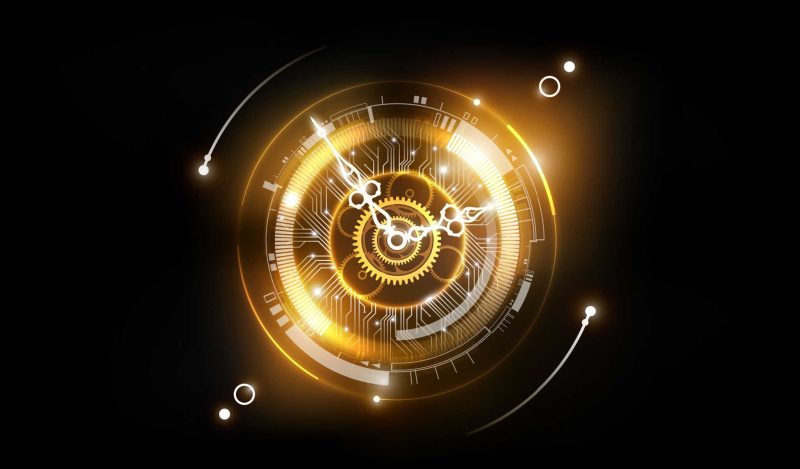 BY
ROBERT KOGON
As noted in my last article on BioNTech's "brazen" avoidance of safety testing of its Covid-19 vaccine, BioNTech founders Ugur Sahin and Özlem Türeci claim in their book The Vaccine that the company's Covid-19 vaccine project got underway on January 27, 2020. But documentary evidence released in response to a FOIA request (and included in the so-called "Pfizer documents") shows that this is not true and that the company had in fact already begun preclinical, i.e. animal, testing nearly two weeks earlier, on January 14.
BioNTech R&D STUDY REPORT No. R-20-0072 is available here. The report is also referenced and discussed in an FDA submission on the preclinical study program that is available here. The below screenshot shows the study dates from p. 8 of the report.
In the book, Sahin claims furthermore that he only even became interested in the outbreak in Wuhan on January 24, after reading an article in the German weekly Der Spiegel (p. 4) and/or a submission to The Lancet (p. 6). But look again at the study dates above. BioNTech had already completed the first preclinical study for its Covid-19 vaccine the day before!
January 24, 2020 was a Friday. On Sahin's account, he took the decision to launch his Covid-19 vaccine project over the weekend and unveiled his plans to his collaborators at BioNTech's headquarters in Mainz, Germany on the following Monday: January 27 (ch. 2 passim and p. 42; see screencap below).
Sahin claims (p. 33) that it was at this January 27 meeting that he asked BioNTech's animal testing team to prepare the preclinical program that was in fact already underway!
It should be noted that January 14, 2020, the start-date of the first preclinical study, was just two weeks after the first report of Covid-19 cases in Wuhan and just a day after the release of the full SARS-CoV-2 genome (drafts had been released previously).
BioNTech's first preclinical study was evidently prepared before publication of the genome and in anticipation of it. As explained in the summary of the study (p. 6), its purpose was to test BioNTech mRNA formulated in lipid nanoparticles produced by the Canadian firm Acuitas. But the mRNA was here encoding a proxy antigen (luciferase), not the spike protein of SARS-CoV-2 that would later serve as the target antigen.
The study looked at both biodistribution and immune system activation. As the FDA submission on the preclinical program puts it, "Platform properties that support BNT162b2 were initially demonstrated with non-SARS-CoV-2 antigens" (2.4 NONCLINICAL OVERVIEW, p. 7).
In The Vaccine, which was written with the journalist Joe Miller, Sahin and Türeci talk about the need to obtain the Acuitas lipids, which, they say, were more suitable for intramuscular injection than BioNTech's own in-house lipids. But, again, they postdate the matter. Thus, on p. 52, we read: "The missing piece was still Acuitas, who had not yet consented to the use of their lipids. Then, on the morning of Monday 3 February, [Acuitas CEO] Tom Madden offered his help." But BioNTech was already running tests using the Acuitas lipids three weeks earlier!
Furthermore, BioNTech was not able to formulate its mRNA into the lipids itself, but depended on the Austrian company Polymun to do this for it. As noted in The Vaccine (p.51), Polymun's facilities are an 8-hour drive from BioNTech's headquarters in Mainz. In the book, Sahin and Türeci describe the first batch of mRNA for the vaccine tests proper being packed up and driven by car to Polymun outside Vienna: "A couple of days later, a small Styrofoam box containing frozen vials full of vaccine would be driven back over the border to BioNTech" (pp. 116-117).
But presumably this same back-and-forth had to have occurred with the mRNA encoding the luciferase. This means that as a practical matter "Project Lightspeed" must have gotten underway even earlier: at least several days before the January 14 start date of the study.
Why did Sahin and Türeci postdate the launch of their Covid-19 vaccine project in their book? Well, undoubtedly because the actual start date – and we do not know when exactly the actual start date was – would have seemed far too soon. Based on the above considerations, it must have been at the latest just days after the first December 31, 2019 report of Covid-19 cases in Wuhan.
Preston Manning picked to chair review of Alberta's COVID response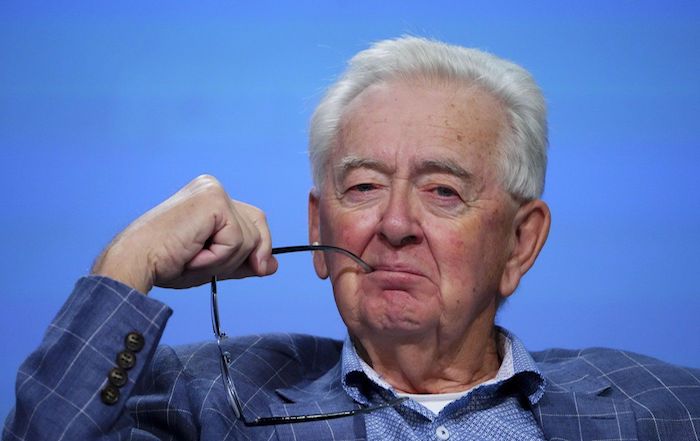 Premier Danielle Smith has struck a committee to investigate how the Alberta government responded to the COVID-19 pandemic and has appointed former Reform Party leader Preston Manning to chair it.
Smith, in a statement, says Manning and the panel will take feedback virtually from experts and the public, then issue a final report and recommendations by Nov. 15.
Manning is to pick the other panel members subject to approval by Smith.
The budget is $2 million, and Manning is to be paid $253,000.
Manning and Smith have been critical of government-imposed health restrictions such as masking, gathering rules and vaccine mandates during the pandemic.
Smith has questioned the efficacy of the methods and their long-term effects on household incomes, the economy and mental health.
She has criticized both Dr. Deena Hinshaw, the former chief medical officer of health, and the Alberta Health Services board for failing to provide good advice and help prepare for the pandemic, which she says forced the government to impose health restrictions and vaccine mandates.
Smith replaced Hinshaw and the board shortly after taking office in October.
The premier said Alberta needs to be ready for future health emergencies.
"There are valuable lessons we learned from the Alberta government's response to the COVID-19 public health emergency," Smith said in the statement Thursday.
"It's important that we apply those lessons to strengthen our management of future public health crises, and the panel's recommendations will be key in doing so."
This report by The Canadian Press was first published Jan. 19, 2022.