Is the right to vegan food a human right? Ontario firefighter argues that it is
An Ontario firefighter alleges his human rights were violated when he was not provided sufficient vegan food while battling a massive blaze in British Columbia.
Adam Knauff has filed a complaint with the Human Rights Tribunal of Ontario against his employer, the Ministry of Natural Resources and Forestry, over his treatment and subsequent suspension while fighting a fire near William's Lake, B.C., in 2017.
"The Ontario Ministry of Natural Resources and Forestry discriminated against me and failed to accommodate my sincerely held ethical beliefs (creed) when it failed to provide me with food that accommodated my personal commitment to ethical veganism, and then disciplined me and suspended me because I attempted to assert my right to accommodation of that sincerely held ethical belief," he wrote in his application to the tribunal.
The ministry, in its response, denied Knauff's allegations of discrimination and human rights violations.
The case centres on whether veganism is a form of creed — the definition of which was expanded by the Human Rights Tribunal in 2015 to include non-secular beliefs.
Knauff, based in Kenora, Ont., has worked with the ministry since 2008 and is often dispatched outside the province. He filed the complaint based on the grounds that his creed was not accommodated.
"I am an ethical vegan in that I not only follow a vegan diet, but I extend the philosophy of non-consumption of animal products to all other areas of my life," he wrote. "I do not think that humans have the moral right to oppress other beings, or to cause them pain and suffering."
Knauff, now 40, arrived in northern B.C. on July 15, 2017, and was one of about 1,000 firefighters battling a massive forest fire — working 14 to 16 hours per day.
About 10,000 homes were evacuated in William's Lake, and the only store open was a Tim Hortons that police were helping run, he wrote in his complaint. He said the ministry had long known about his dietary constraints, and he had also filled out a standard food information form for the trip.
"On some days during my deployment to William's Lake, I was not provided with any food that was vegan or not otherwise contaminated with animal products, and therefore forced to go hungry," he wrote.
On July 16, he ate salad and side dishes. The next day, he wrote, there were no vegan meals, so he ate plain bagels and coffee from Tim Hortons. The day after that he was given "beans, oatmeal and fruits."
"After working 16-hour days for four days with inadequate nutrition I began to feel physically ill and mentally groggy," Knauff wrote. "Until that point I had been trying to push through my hunger and exhaustion, sustaining myself on nuts and fruits."
He complained to the supervisor who said he'd "work on it," the documents say.
On July 20, he wrote: "The only source of protein in my dinner was a single black bean." The next two days he had "inadequate dinners."
He asked for personnel to buy tofu during one of their service runs. He got three blocks of tofu, gave it to the camp's chef, but never saw it again, he wrote.
Things came to a head on July 23 when he was looking forward to a big barbecue dinner, where vegan burgers would be served.
But, he wrote, the chef handled beef patties before touching the vegan patties with the same gloved hands.
Knauff said he swore at the chef, who swore back. His supervisor gave him a warning, he wrote.
"No one seemed to take my ethical beliefs seriously," he wrote.
The next night at dinner, he was served stir-fry with no protein. He was promised beans the following day, he wrote.
He took his plate to his supervisor and asked him if he could see any protein on his plate. The supervisor offered him protein bars.
"I was upset and told him 'no,'" and then he told him — with a curse word — to fix the problem.
"I know that I should not have sworn … but I was starving, exhausted, humiliated and defeated," he wrote. "I had reached my breaking point."
But the real breaking point came the next day when he picked up his lunch, where, he alleged, half of the food was non-vegan.
He poured it out in front of food staff and said, repeatedly, "this isn't vegan."
That's when his supervisor sent him home.
The ministry says Knauff was sent home and suspended three days without pay due to his "inappropriate, insubordinate, unprofessional and aggressive behaviour." He was also banned from fighting fires outside the province for the remainder of 2017 and all of 2018. The ministry also alleges Knauff threw the non-vegan food at staff, which Knauff denies.
Base camp was difficult for all involved, as was trying to feed 1,000 firefighters with the closest towns with open stores hours away, the ministry says.
It also argues that Knauff's "vegan status is a sincerely held lifestyle choice, but does not meet the legal definition of creed." It further argues that it "supported the employee and accommodated his food restrictions as if it were a component of his health needs or part of a recognized creed."
Camille Labchuk, the executive director of the advocacy group Animal Justice, said it hopes to intervene in the case because veganism in the workplace isn't limited to Knauff.
"Ethical veganism has never been ruled a form of creed," Labchuk said.
"This is a test case, but it's important to have a clear statement from the tribunal."
Liam Casey, The Canadian Press
RCMP members taking a stand against "mandatory" vaccination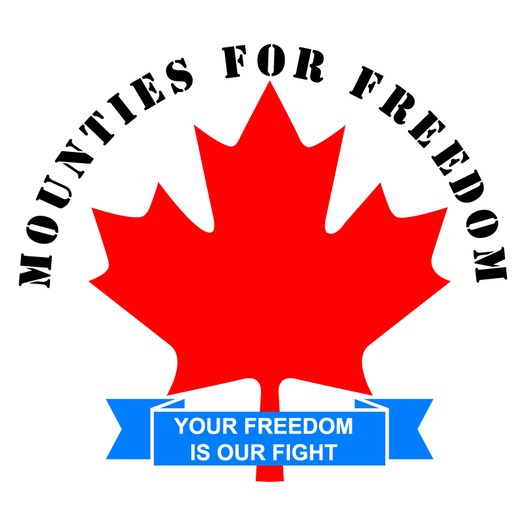 RCMP members facing the loss of their jobs over mandatory vaccination are reaching out to their Commissioner and asking for the support of Canadians.
In an extensive and detailed Open Letter to RCMP Commissioner Brenda Luck, the officers say they cannot "willingly participate in enforcing mandates" they don't believe in.
RCMP members opposed to vaccine mandates have formed an organization called Mounties For Freedom. Members of the RCMP are among the thousands of federal public servants who feel threatened by Prime Minister Justin Trudeau's announcement that "There will be consequences" for those who choose not to be vaccinated.
The open letter (below) to Commissioner Lucki sets out a series of arguments culminating in a joint statement against "the discrimination faced by those who have exercised their right to bodily autonomy."
---
Open Letter to RCMP Commissioner Brenda Lucki
RCMP National Headquarters
73 Leikin Dr
Ottawa, Ontario K1A 0R2
October 21, 2021
Dear Commissioner Brenda Lucki:
We respectfully submit this open letter to express our most sincere concerns and resolute stand against the forced coercive medical intervention of Canadians, and against the undue discrimination experienced by those exercising their lawful right to bodily autonomy. We are not against vaccinations, but as law enforcement officers, we cannot in good conscience willingly participate in enforcing mandates that we believe go against the best interests of the people we protect.
As Canadians, our constitutionally-protected freedoms precede the government, and may only be temporarily limited if the majority of evidence justifies such infringements as reasonable, provable, and guided by law. If presented with all available evidence in a court, we firmly believe the government implemented mandates would not hold up under scrutiny.
As experienced investigators, we look past what information is provided and focus on how the information is presented. A proper investigation should be conducted as objectively as possible, and follow the principle that it is better to have questions that cannot be answered than to have answers that cannot be questioned. A complete investigation must include full disclosure of all the facts of the case, even contradictory evidence. Why, then, is there little to no tolerance for free and open debate on this matter? Many credible medical and scientific experts are being censored. Accordingly, we rightly have concerns about "the science" we are being coerced to "follow".
As representatives of our communities within the RCMP and representatives of the RCMP in our communities, we have never witnessed such division in our country. This sense of "Us versus Them" will be further fueled by having a police force consisting only of "vaccinated" people, while serving communities consisting of "unvaccinated" people, which goes against the community policing model the RCMP has strived to achieve.
As law enforcement officers, we already face higher levels of stress and mental illnesses due to the nature of our work. These have been compounded – considerably – by mandates that we believe are deeply unethical, threatening our livelihood, and dividing society.
As federal employees, what is being done to mitigate this stress? Moreover, what assurances are we given that the injections will not cause short or long-term side effects? What steps will be taken to ensure members are compensated for adverse side effects?
Police officers are expected to preserve the peace, uphold the law, and defend the public interest. We strongly believe that forced and coerced medical treatments undermine all three and, thus, contradict our duties and responsibilities to Canadians. We remain loyal to the Charter and Bill of Rights and ask you to send investigators to collect statements from medical professionals (and other reliable witnesses) who allege they have been silenced – putting lives at risk. Allow us to make this information publicly available to all so the public can scrutinize it and achieve informed consent.
This letter was created from the collective thoughts, beliefs, and opinions of actively serving police officers of the Royal Canadian Mounted Police (RCMP) from across the country. We have a wealth of experience which includes, but is not limited to, General Duty, Federal Serious and Organized Crime, School Liaison, Prime Minister Protection Detail, Emergency Response Team, Media Relations, and Combined Forces Special Enforcement Unit. We come from various ranks, levels of experience, communities, cultural backgrounds, religious beliefs, and vaccination statuses. Together we are the Mounties for Freedom. We are individual police officers who united in the belief that citizens, including federal employees, should not be forced and coerced into taking a medical intervention.
In August 2021, Canadian Prime Minister Justin Trudeau announced, "Federal public servants need to be fully vaccinated," and that for those without a medical exemption who choose not to be vaccinated: "There will be consequences"1.
Since that statement, many federal employees have been told they will be sent home without pay for refusing to receive a contested medical treatment. We have united in the belief that people should not be forced or coerced into receiving the current COVID-19 treatments – it should be voluntary. We stand united against the forced and coerced medical intervention of Canadians and against the discrimination faced by those who have exercised their right to bodily autonomy. We believe in democracy, the Canadian Charter of Rights and Freedoms, and the Bill of Rights.
This is not about whether people should be vaccinated – that is a personal choice.
———-
In an extensive
podcast interview with David Whitehead
, Mounties For Freedom spokesman Corporal Daniel Bulford points out several issues with vaccine mandates. Corporal Bulford (who ironically is a member of the Ottawa based detail in charge of protecting the Prime Minister) is particularly upset with Canada's health authorities for not allowing treatments such as Ivermectin which have been
successfully and extensively tested
in other parts of the world.
Over 40,000 supporters have signed up in support of the Open Letter to RCMP Commissioner Brenda Lucki.
Prominent Alberta Conservative Voice Explains: Why I am voting Yes to End Equalization…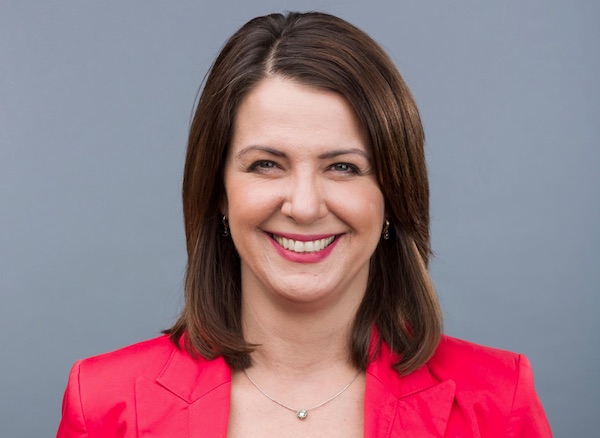 From Danielle Smith
To me, equalization, the health transfer and the social transfer combined, are a measure of how much the federal government is overtaxing us. The Constitution has a very limited role for the federal government. The federal government likes to use its spending power to meddle in areas that aren't its jurisdiction. My view is this – if you want to pass policy for health care, long term care, drug plans, day care, welfare – then RUN FOR PROVINCIAL OFFICE. Don't take money from the provinces, launder it through the federal bureaucracy and then divvy it up unfairly to give back more money to the provinces that you think will vote for you. (Yep – that's how I see it.)
So let's analyze the numbers a bit shall we? I have three tables to show you that tell the whole story.
The level of overtaxation (on these three programs alone) is easily quantified. In the 2021-22 fiscal year it will be $83.890 billion. In just 10 years, the federal overtaxation has grown from $60.085 billion – that's a 40 per cent increase.
Per person Ottawa transfers an average of $2,181. But of course we know, because of equalization, some provinces are more equal than others.
Take a look at Alberta. Our transfers have grown from $3.661 billion to $6.835 billion in the same period, or from $946 per person to $1,523 per person.
Now take a look at Quebec. Their transfers have grown from $17.329 to $26.306 in the same 10 year period, or $2,148 per person to $3,039 per person.
How would an equal per capital model impact the other provinces?…
In my column, I said we should eliminate equalization and instead do equal per person transfers to every province. If we did that, Alberta would receive $9.788 billion this year, a difference of $2.953 billion more. Alberta isn't the only one getting hosed. Look at the final line in the table below. So are BC and Ontario. Saskatchewan is shortchanged $781 million, and poor Newfoundland and Labrador, which in on the brink of bankruptcy but still doesn't qualify for equalization, would get $343 million more. If we eliminated equalization and gave everyone the same per person amount, Quebec would receive $18.879 billion or $7.427 billion less than is expected this year. As it should be. Saskatchewan and Newfoundland and Labrador should not be subsidizing Quebec.
There are a couple of things I really like about a per person transfer model.
It encourages provinces to compete to attract people, because the more people you attract the more dollars you attract.
I understand the Fairness Alberta argument about changing equalization. They suggest a markup to market on the electricity price that hydro rich provinces charge, they want to stop growing equalization with GDP growth, and they want to account for the different cost of services in each province. But in the end, if we create a program that rewards provinces only for attracting people then they have to implement policies that attract people. Like having low rates of taxation, making it easier to start a business, having affordable housing, and so on. There is a lot that is in the power of government. But if we keep giving provinces more money as they adopt policies that reduce their attractiveness it is counterproductive.
A per person model is going to give a greater benefit to smaller provinces with lower costs of services than larger provinces with a larger cost of service.
Even if making Alberta pay more is the objective of Ottawa, an equal per capita transfer amount still has Alberta paying disproportionately into the pot. Alberta has higher wages, higher workforce participation rates, higher spending so we will stay pay more in personal and corporate income taxes, GST, fuel tax, EI, CPP and other federal taxes, than we receive back in per person federal transfers. This won't eliminate the net payer status we have; but it will get us on our way to narrowing the gap.
Once we have established a single per person transfer that is the same across the country we can move to the next step, which is convert the cash transfer into tax points instead.
If Alberta was getting its proper share of transfers – $9.79 billion – we could then move to the next stage of negotiation with Ottawa. Which is to convert the cash to tax points instead. I'll leave it to the accountants to figure out the precise numbers, but conceptually let's say it would mean reducing the federal income tax by 5 percentage points across all categories and increasing provincial income tax by 5 percentage points across all categories. The reason to do that is this, as Alberta grows so would it's share of own-source revenues. Rather than have Ottawa continue to capitalize on our growth, we would.
Once we have fixed the problems with federal provincial transfers, we can move on to fix CPP and EI next.
Alberta pays disproportionately into CPP and EI too – we pay roughly 30 per cent of the premiums for CPP and only get back about 10 per cent of the spending. I haven't done the calculation on EI but I suspect it's even worse. If we can stop the overtaxation on income tax, these two programs should be next.
Enough is enough…
For too long we have just accepted that this is the way the country works. I think we've been bullied into thinking that paying disproportionately into Confederation was our penance for the federal government cancelling the National Energy Program. It's almost as if we collectively felt that if only we paid off central Canada, they wouldn't come after our resource wealth again. How wrong we were. Now Quebec is so bloody minded they don't care if they hurt themselves by killing off our energy industry.
That's fine. If they don't want the revenues that come from our energy resources, we should be happy to keep it for ourselves. Let's start to show them we are serious by strongly voting yes to end equalization on October 18.