Indigenous people can now reclaim traditional names on their passports and other ID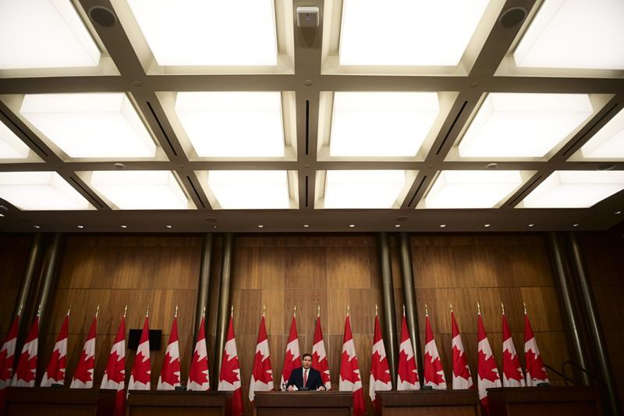 OTTAWA — The federal government is announcing that Indigenous people can now apply to reclaim their traditional names on passports and other government identification.

The announcement comes in response to a call to action from the Truth and Reconciliation Commission that demanded governments allow survivors and their families to restore names changed by the residential school system.

Indigenous Services Minister Marc Miller says the announcement applies to all individuals of First Nations, Inuit and Métis background, potentially affecting hundreds of thousands of people who aim to reclaim their identity on official documents.

Citizenship Minister Marco Mendicino says all fees will be waived for the process, which pertains to passports, citizenship certificates and permanent resident cards.
The move comes six years after the Truth and Reconciliation Commission made the recommendation, and follows last month's news that ground-penetrating radar detected what are believed to be the remains of 215 children at a former residential school in Kamloops, B.C.
Most of the commission's 94 calls to action remain unfulfilled, though cabinet ministers pointed to a pair of bills that would incorporate Indigenous rights into the oath of citizenship and align Canada's laws with the United Nations Declaration on the Rights of Indigenous Peoples.
This report by The Canadian Press was first published June 14, 2021.
The Canadian Press
Canadian Kylie Masse captures silver in 100-metre backstroke
TOKYO — Canadian Kylie Masse has captured silver in the women's 100-metre backstroke at the Tokyo Olympics. 
The two-time world champion in the event finished in 57.72 seconds, behind Australia's Kaylee McKeown (57.47), who set a new Olympic record. American Regan Smith (58.05) took bronze. 
Masse, a 25-year-old from LaSalle, Ont., was in the lead at the 50-metre turn before McKeown came on strong in the end. 
The women's swim team has generated three medals in the first three days of racing starting with a silver in the freestyle relay and followed by Maggie Mac Neil's victory in 100-metre butterfly.
Masse (pronounced Moss) tied for Olympic bronze with China's Fu Yuanhui in Rio in 2016. 
The only other women in the world to win multiple career medals in 100 backstroke are American Natalie Coughlin, Krisztina Egerszegi of Hungary and Kirsty Coventry of Zimbabwe. 
Canada's Mark Tewksbury won men's 100 backstroke gold in 1992. 
This report by The Canadian Press was first published July 26, 2021. 
The Canadian Press
Canada's Jessica Klimkait wins bronze in under-57 kg judo event
TOKYO — Canada's Jessica Klimkait has won bronze in the women's under-57 kilogram category at the Tokyo Olympics.
The reigning world champion from Whitby, Ont., defeated Kaja Kajzer of Slovenia by waza-ari in a bronze-medal match.
Klimkait missed a chance to add a gold medal to her world championship title when she lost to Sarah Leonie Cysique of France in the semifinals.
Klimkait was defeated by ippon when she was assessed a shido in the golden score period for a false attack. It was Klimkait's third penalty of the bout, giving Cysique a berth on the gold-medal match.
Klimkait was in fine form before her semifinal loss. She defeated Poland's Julia Kowalczyk in their quarterfinal bout at the Nippon Budokan.
The victory, her second straight via ippon, came after she beat Bulgaria's Ivelina Ilieva in the round of 16 earlier in the day
This report by The Canadian Press was first published July 26, 2021.
The Canadian Press