'I saw a trailer that was all twisted': Tornado tosses Quebec campground
ST-ROCH-DE-L'ACHIGAN, Que. — A tornado tore through a campground north of Montreal Thursday evening, snapping trees, toppling trailers and sending at least one injured man to hospital.
"When I drove through, I saw a trailer that was all twisted, up in the air," said Andre Parent, a Montrealer who lives at the Camping Horizon campground in summer.
"There was one that flipped over just two over from my home, there are trees down all over the place."
Environment Canada confirmed Friday the twister struck St-Roch-de-l'Achigan, Que., in the Lanaudiere region about 50 kilometres north of Montreal, at about 6:30 p.m. on Thursday.
The tornado checked in as an EF1, with winds between 135 and 175 kilometres per hour. Severe thunderstoms rolling through the province also cut power to thousands of households.
A meteorologist was dispatched to the scene early Friday. The agency noted several recreational vehicles were damaged at the campsite as well as farms in the area.
Environment Canada's Alexandre Parent said the damage has all the hallmarks of a tornado.
"We saw some damage over a path of at least three kilometres, and that's really the signature of a tornado," Parent said in an interview.
There are usually six to seven tornadoes reported yearly in the province and Thursday's is believed to be the first this year.
Camping Horizon sustained the heaviest damage. One resident was injured and taken to hospital after strong winds rolled his trailer.
Residents were taking stock of the destruction Friday as they tried to clean up the debris.
Camping Horizon owner Alex Caron said he was at a townhall meeting when his mother called to tell him a camper had toppled.
He returned to find trailers damaged, old trees snapped, vehicles damaged and power lines down, cutting electricity to the grounds which rely on power for pumps for water.
"A lot of fear when it happened — some people were in their trailers, one gentleman went to the hospital, he was in his trailer when it flipped over," Caron said.
"People were scared, now they're looking at the damages and people are pretty distraught because it's part of their life, these trailers, it becomes their residence in the summer and some people have lost them completely."
The campground includes 180 seasonal sites and 35 weekend sites. Because of the damage, Caron said this weekend's reservations were cancelled.
Parent, who was on the road when the tornado hit, said his own home sustained minor damage compared to others. But without electricity, there was no pumps for running water.
"It's the first time I've seen something like this in all my time here," he said.
– By Sidhartha Banerjee in Montreal with files from Graham Hughes in St-Roch-de-L'Achigan, Que.
The Canadian Press
Stand Together Against Bullying – Pink Shirt Day 2021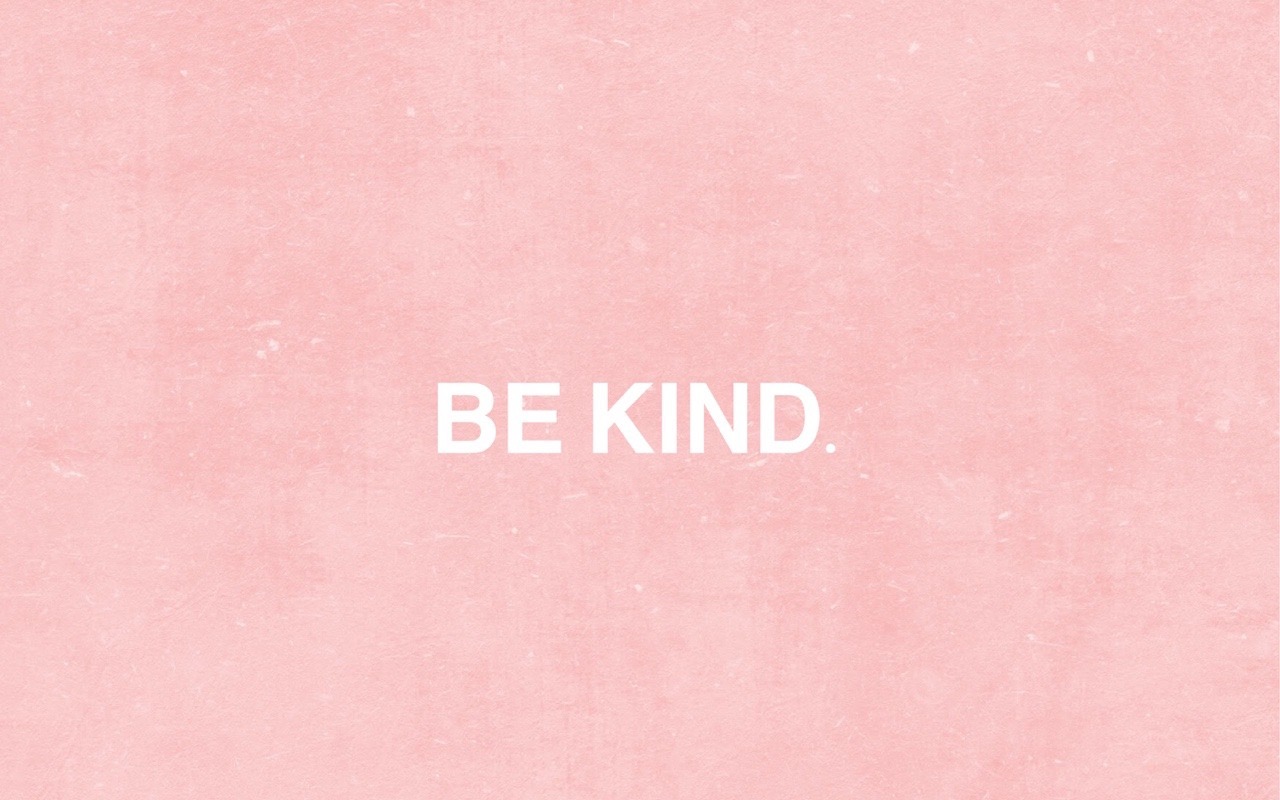 Wednesday, February 24, 2021 is the 14th annual Pink Shirt Day, a globally recognized movement to end bullying in all its forms and encourage the growth of a global community built on acceptance and support regardless of sex, age, background, gender identity, sexual orientation or cultural differences. 
Pink Shirt Day originated in 2007 in the eastern Canadian province of Nova Scotia, in a local story that captured national – and eventually international – attention, when a new 9th grade student walked in on the first day of school wearing a pink polo shirt. 
Travis Price and David Shepherd are the two young men responsible for unintentionally launching the global pink shirt movement. According to Price and Shepherd, a group of students were physically and verbally bullying the young man for wearing pink to school. As senior students, Price and Shepherd saw the situation as an opportunity to set an example and take a stand against bullying in their school.
That night the two went and purchased 75 pink tank tops and released a call on social media (MSN messenger at the time) encouraging their fellow students to show up at school the next day wearing pink. According to Price, in a school of roughly 1000 students, "700 to 850 kids showed up wearing pink. It was incredible." 
Since 2007, the movement has gained exponential traction and is now recognized in communities all around the world as individuals come together in an international display of solidarity against the devastating impacts of bullying.
The global movement to end bullying has led to the creation of countless local, national and internationally available resources, but there is still a long way to go.

Bullying Canada identifies 4 distinct types of bullying: verbal, physical, social and cyber. Short term and long term effects of bullying vary based on each situation, and can lead to damaging and dangerous outcomes for victims, friends, bystanders and countless others. While commonly associated with children and young adults in school, bullying impacts individuals of all ages and backgrounds in many areas of life, including the workplace.
Statistics released by Safe Canada revealed that 47% of Canadian parents have at least one child that has experienced bullying, while approximately 33% of the population experienced bullying as a child, and 33% of teenagers reported being bullied recently. Furthermore, around 40% of Canadians reportedly experience bullying in the workplace on a weekly basis.
If you, or someone you know is struggling with bullying, reaching out is the first step. You are not alone, and help is available. Extensive networks of resources exist in Alberta and across Canada to provide support, aid and solutions for those experiencing bullying. 
For support from Bullying Canada, call (877) 352-4497, or email [email protected]
The Alberta 24-hour Bullying Helpline can be reached at 1-888-456-2323, or the online Bullying Helpline Chat can be accessed here.
For more resources on how to identify a bullying situation, get help, or help someone in need, visit https://www.alberta.ca/bullying-how-to-help-others.aspx.
For more stories, visit Todayville Calgary.
First Nation applauds new initiative protecting boreal forest in the Kitaskino Nuwenene Wildland Park
February 11, 2021
Fort Chipewyan-​AB-Mikisew Cree First Nation applauds a major expansion in protecting the boreal forest area in the Kitaskino Nuwenene Wildland Park initiative.
The announcement to expand the protected area by nearly 150,00 hectares means more of the area south of Wood Buffalo National Park will be protected along with the headwaters, which flow into the Delta area. This marks a key step in a collaborative effort between Mikisew Cree First Nation, Government of Alberta, Government of Canada, energy, mineral and forestry companies.
"​Today's announcement is about protecting the land and celebrating partnerships between First Nations, government and industry," ​said Mikisew Chief, Peter Powder. "​We wouldn't be on the doorstep of this significant expansion without cooperation. We hope this means we can move forward with the western expansion of the Kitaskino-Nuwenene Wildland Park as part of Mikisew's stewardship vision for our lands, waters and iconic species such as woodland caribou and wood bison."
After engaging with the community, it was clear leaders and land users wanted to protect this area for future generations. The overall goal of the Kitaskino Nuwenene Wildland Park ​is for Mikisew Cree First Nation and other Indigenous groups to play a key role in safeguarding the area and the traditional resources within it. The expansion has received a strong endorsement from the Athabasca Chipewyan Cree First Nation, Fort Chipewyan Metis, Fort McKay First Nation, Fort McKay Métis, and Fort McMurray Métis. Kitaskino-Nuwenene translated means, "Our Land" in Cree and Dene.
"​Moving this forward is another step in implementing the Nikechinahonan Framework, ​which is the vision of the Mikisew to ensure our cultural survival. We look forward to building on this momentum by working to protect more habitat of the Ronald Lake Bison Herd and by continuing our efforts to save the Peace Athabasca Delta'​ ' said Melody Lepine, Mikisew Cree First Nation director.
Kitaskino Nuwenene Wildland Park is located along the southern border of Wood Buffalo National Park in northern Alberta. Phase 1 was established in 2019. This project was undertaken with the financial support of Environment and Climate Change Canada through Canada's Nature Fund.
Read more on Todayville.