How would you like it if someone came on to your land to build a pipeline?
How would you like it if someone came on to your land to build a pipeline?
This is one of the questions you've no doubt heard in the media lately.  A common question from protestors and their supporters. It's been posed to media reporters asking protestors why they're trying to shut down Canada.  It's been used as a headline for editorials in big newspapers.  If you live in a city or even a small community you've never had to deal with a company that wants to build a pipeline on your property.  That seems to make this question a good one.
However I come from a farming community and it occurred to me that I might just know some people who've had experience with pipeline companies.   So I decided to message a friend of mine.  He used to be a pretty good hockey player when we were growing up.  He played with a temper.   Years may have passed but I know he's definitely no push over.  Devon is not the kind of guy who'd let anyone walk all over him.  Even a big pipeline company.
Turns out Devon actually has lots of experience with pipelines.  When he moved onto his acreage 20 years ago there were already 5 lines running under it.  2 more lines have been buried since.  The last one came through just last year.  If you look at the first map you can see a place called Herschel.   Herschel is Devon's territory.   The map shows where Enbridge Line 3 Replacement cut through his property just last year.  The second map shows just how many lines are following that same route.
When I discovered a new line had been put down in the last year I thought he'd have some fresh memories of how that affected his life.  It was my chance to ask someone who actually knows "How would you like it if someone came on your land to build a pipeline?"
Me: "What happens during construction?"
Devon: "The only inconvenience during pipeline construction for us has been delays on the roads. They haven't affected our home lives at all."
Me: "What about animals?  How long before things get back to normal in their world?"
Devon: "Wildlife doesn't seem bothered at all."   Then he asked me "What's normal?" – and he sent me a video taken right in his yard last summer.  
Me: "OK.  The animals appear not to mind.  Does it affect the quality of your land?"
Devon: "We don't farm the affected land, but Enbridge recovers the top soil and replants whatever vegetation you want.  In our case, grass."
Me: "What would happen to you if there was a spill on your property?"
Devon: "We have never had a spill, or know of anyone that has.  They have given us contact information, and instruction if we ever encounter what we feel may be a spill.  Several times a week they fly (over) the pipeline inspecting it.
Me: "Are you fairly compensated?"
Devon: "We have been treated very fairly by Enbridge."
I have to admit I was hoping for even a tiny bit of drama in this back and forth conversation.   Just like you would with any conversation.  So I put my reporter skills to work and decided to finish by asking an "emotional" question.  Certainly there has to be even a little bit of anxiety over having a pipeline carrying flammable material close to your home… right under your own property.  Everyone knows there have been accidents.  So the natural question is..
Me: "Wouldn't you rather there were no pipelines under your land and close to your home?
Devon: "I was actually disappointed when they told us the line 6 replacement was being routed around our acreage because they felt it would be too close to the house.  I actually have never thought about whether I would rather live where there's no pipelines.  They've never been an issue."
If I had to conclude this and I do, I would say that it would seem my friend Devon is one of the vast majority of people who pay some type of price for the conveniences of modern society.  In his case it's doesn't seem the price is very high.  Maybe he thinks the compensation is actually worth it.  No.  He's never experienced an accident.  He doesn't know of anyone who even knows anyone who has.  Like the rest of us, he only knows they've happened because he pays attention to the news.  The only real difference is Devon actually has a half dozen pipelines running across his property.  As you can see from the second map above, the energy running through them keeps people in the Eastern United States and Eastern Canada, warm in their homes and mobile in their vehicles.
Here's what pipelines look like for the vast majority of those who have to live with them.  In Devon's case, 20 years of living with pipelines and zero problems.  He's not going to claim nothing could ever happen.  All he can say is that nothing has ever happened.
Read more on Todayville.com
Olymel temporarily closes due to COVID-19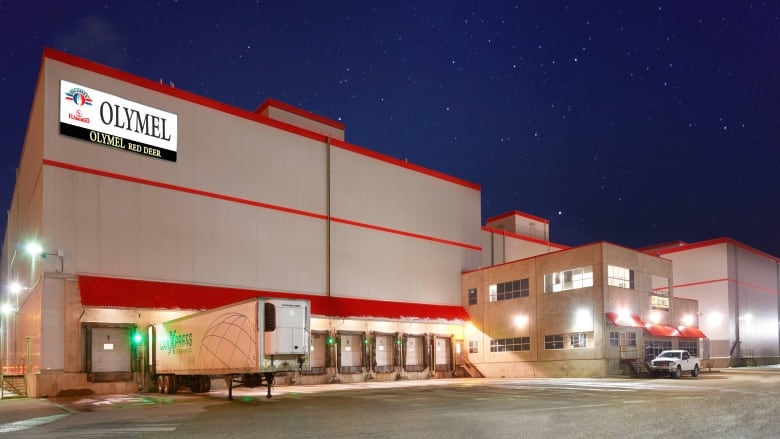 This is a news release from Olymel L.P.
Olymel announces the temporary closing of its Red Deer plant
Olymel management is announcing the temporary closing of its hog slaughtering, cutting and deboning plant in Red Deer, Alberta. Despite the testing protocols and sanitary measures already in place, as well as the close collaboration of Alberta Health Services to deal with a resurgence of positive cases of Covid-19 among plant employees, Olymel management believes that the conditions are no longer assembled to continue normal operations in a safe and efficient manner.
After notifying the union, Olymel management drew up an orderly temporary closing plan for an indefinite period. Over the next few days, plant management will mobilize the staff necessary to cease operations and complete the facility closure as soon as possible. The sanitary measures will continue to be in effect at the plant during the shutdown and Olymel management will be in contact with officials at Alberta Health Services to continue working closely with this organization.
Olymel sincerely hopes that all employees at the Red Deer plant who have tested positive for Covid-19 soon regain their health. The company will follow up with all employees to ensure their quarantine period is being respected and will strongly encourage all staff to get tested before returning to work. Olymel will also continue ongoing investigations to determine what may have caused such a large outbreak of Covid-19 cases since January 20.
Olymel management has also informed all hog suppliers of the Red Deer plant of the situation and has suspended all pending deliveries until further notice.
What's going on in India?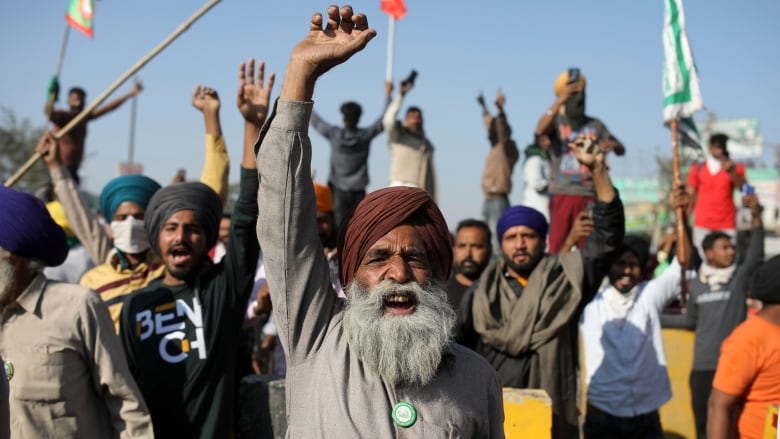 In many places around the world, the global turmoil of 2020 has been deeply exacerbated by accompanying political violence. The United States, Belarus, and India are just a few locations that have faced growing levels of internal violence and discord as political protests have led to dangerous clashes between citizens and governing bodies. 
In India, where the COVID-19 pandemic has been rampant throughout the course of 2020, citizens have also experienced ongoing political uncertainty as recent protests against the Narendra Modi government have been met with violence. 
The upheaval began in August in response to the Modi government's decision to pass 3 reform laws that would negatively impact local farmers in India's agricultural sector. The Farmers Produce Trade and Commerce Bill, the Farmers Agreement of Price Assurance and Farm Services Bill, and the Essential Commodities Bill were passed on September 20, 2020. These laws, which were allegedly hurried through parliament with little to no regard for the concerns expressed by existing farming organizations in India, serve to ease corporate restrictions and remove regulations put in place to protect farmers and their product. 
Although there does appear to be a consensus surrounding the need for reform in India's agricultural sector, the laws passed by the Modi government have been condemned for failing to meet the requirements of a fair, legitimate transition. According to Time, "While the government says the new laws will "empower farmers", unions say the rule changes are not policies they have asked for. Instead they fear that instead of trying to help farmers, the government is opening the door to big corporations who may eventually force them off their land and out of their business." 
Peaceful protests then emerged as a public response to the actions of the Modi government. The protests, which originated in Punjab and Haryana as a collaborative movement among Indian farmers, have since mobilized tens of thousands of farmers and supporters from across the country to march on the Indian capital. The protestors flooded New Delhi's main entry points, where they have since set up camps to maintain their position and stand firmly for their cause, requesting the repeal of the 3 reform bills. 
Despite the peaceful nature of the protests, where many of the participants are senior members of the community, since September they have been increasingly met with violence from the state. "Protestors have been met with water cannons on some of the coldest winter days Delhi has experienced," Global News reported in December, "along with tear gas, concrete barricades, and some were even beaten with batons." As a result of state-mandated violence and harsh outdoor conditions in Delhi, a total of 65 deaths were reported between November 26, 2020 and January 3, 2021 (1).
Individuals and organizations around the world have since come forward to stand in solidarity with Indian farmers and condemn the acts of violence being perpetrated against them by military and law enforcement. 
On Tuesday, January 12, 2021, the Indian Supreme Court announced it was "halting the market-friendly laws until a committee of experts, appointed by the court, could consult with government officials and protesting farmers to try to find a solution to the dispute" (2). However, protestors have expressed initial skepticism following this announcement, and intend to maintain their positions within the protest camps until the laws are repealed. 
"It's cold and it's hard to arrange water every morning for a bath," says Shabek Singh, a member of the protests who remains camped in one of the established tent cities, "but we're not going anywhere. We will make this our temple" (3).
For more stories, visit Todayville Calgary.