How the climate elite spread misery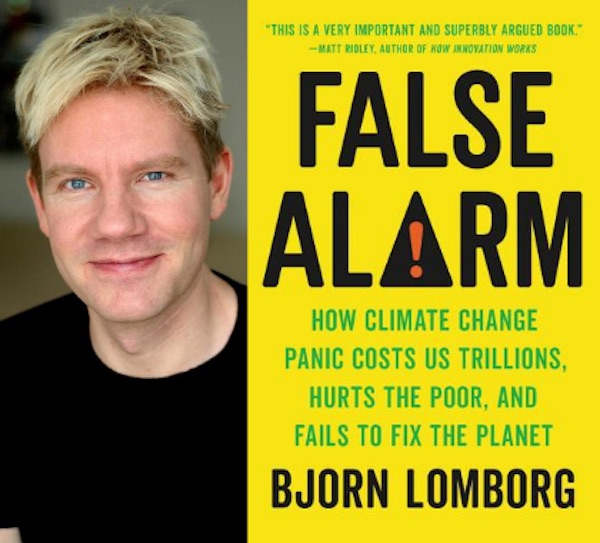 Submitted by Bjorn Lomborg of the Copenhagen Consensus Center
The chattering classes who jet to conferences at Davos or Aspen have for years been telling the rest of us that our biggest immediate threats are climate change, environmental disasters and biodiversity loss. Yet, their singular focus on climate change ignores that people are much more worried about rampant inflation, especially rising food and energy prices.
Unfortunately, climate policies are making those problems worse. Lomborg writes in
The Wall Street Journal
that when people are cold, hungry and broke, they rebel. If the elites continue pushing incredibly expensive policies that are disconnected from the urgent challenges facing most people, we need to brace for chaos.
He also discussed this topic in interviews with Paul Gigot on
The Journal Editorial Report
, with
Laura Ingraham
and with Stuart
Varney
.
The rich are denying the poor the power to develop
Rich countries – despite their climate rhetoric – are heavily relying on coal, oil and gas to cope with the current energy crisis. Yet, the G7 recently decided to stop funding any fossil fuel projects in the developing world, immorally blocking the path for poorer countries to develop. This is clearly not what developing countries want, as their leaders and ordinary citizens have made very clear.

Cost-benefit analysis can help policymakers maximize social returns
The Copenhagen Consensus approach has successfully introduced a rational, data-driven input to national priority-setting in many countries, including Bangladesh, Haiti, India, Ghana and Malawi in recent years.
With the UN's Sustainable Development Goals reaching their halfway mark by the end of this year, it is time to assess how much progress countries have made towards the goals, and what they should focus on over the following eight years to create the largest-possible benefits for their societies.


Lomborg argues in a full page article for the leading Honduran newspaper El Heraldo that data from economic science can help politicians and their officials pick more of the really effective programs and slightly fewer of the less so, to maximize social returns for every dollar spent.
US $369 billion climate bill has virtually no impact
President Biden enthusiastically describes his administration's new Inflation Reduction Act as "the most significant legislation in history to tackle the climate crisis." Curiously though, neither officials nor media praising the IRA are stating the actual climate impact of spending $369 billion on the bill's climate provisions.

There's a good reason for this: As Lomborg explains on social media and TV interviews, e.g. with Varney and Kudlow, the UN's own climate model shows that the impact will be impossible to detect by mid-century and still unnoticeable even in the best case by the year 2100.


Lomborg's findings were also highlighted in a Wall Street Journal editorial and by Fox News which reported that the White House and leading proponents of the bill "didn't respond to inquiries" pointing out that the bill would slow down rising temperatures by merely 0.0009°F to 0.028°F in 2100.
Green energy needs to be affordable for everyone
The climate-policy approach of trying to push consumers and businesses away from fossil fuels with price spikes is causing substantial pain with little climate pay-off. In rich countries, this approach risks growing resentment and strife, as France saw with the "yellow vest" protest movement.


But for the poorest billions, rising energy prices are even more serious because they block the pathway out of poverty and make fertilizer unaffordable for farmers, imperiling food production. The well-off in rich countries might be able to withstand the pain of some climate policies, but emerging economies like India or low-income countries in Africa cannot afford to sacrifice poverty eradication and economic development to tackle climate change.
Read Bjorn Lomborg's globally-syndicated column in publications such as New York Post and Press of Atlantic City (both USA), Financial Post (Canada), Neue Zürcher Zeitung (Switzerland), O Globo (Brazil), The Australian, Berlingske (Denmark), de Telegraaf (Netherlands), Tempi(Italy), Listy z naszego sadu (Poland), Addis Fortune(Ethiopia), Milenio (Mexico), El Periodico (Guatemala), La Prensa (Nicaragua), La Tercera (Chile), El Pais(Uruguay), La Prensa Grafica (El Salvador), El Universal(Venezuela), CRHoy (Costa Rica) and Listy z naszego sadu(Poland).

Lomborg also discussed the importance of affordable and reliable energy on Tucker Carlson Tonight.
'False Alarm' around the world
Bjorn Lomborg's bestselling book False Alarm* is now available in more than a dozen languages. Here is the Chinese edition, other translations include German, Czech, Spanish, Finnish, Norwegian and many more.
The book remains an international success. The English original has been reprinted eight times in hardcover and six times in paperback, and several translations are also being reprinted now.
*As an Amazon Associate Copenhagen Consensus earns fromqualifying purchases.
Let's focus on the smartest strategies to help the world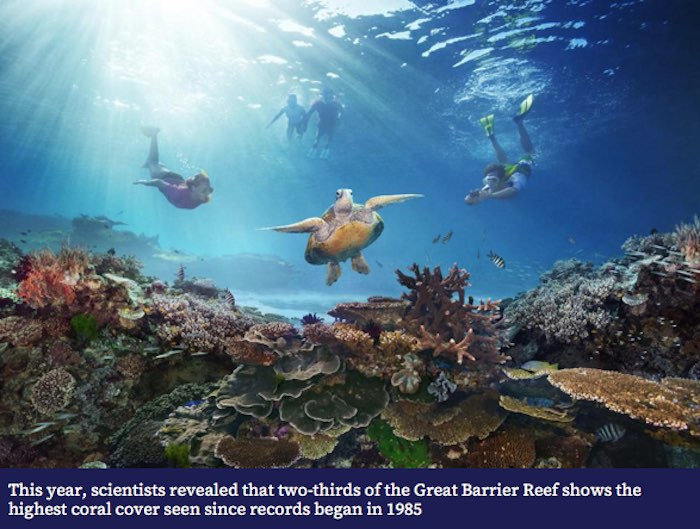 This article submitted by Bjorn Lomborg of the Copenhagen Consensus Centre
Dr. Bjorn Lomborg researches the smartest ways to do good in the world and has repeatedly been named one of Foreign Policy's top 100 public intellectuals.
He is the author of several best-selling books, Visiting Fellow at the Hoover Institution, Stanford University, and he has worked with many hundreds of the world's top economists, including seven Nobel Laureates.
Lomborg is a frequent commentator in print and broadcast media, for outlets including the Wall Street Journal, New York Times, Times of India and China Daily. His monthly columns are published in dozens of newspapers across all continents.
The Copenhagen Consensus Center, was named Think Tank of the Year in International Affairs by Prospect Magazine. It has repeatedly been top-ranked by University of Pennsylvania in its global overview of think tanks.
Net-zero climate policy offers much pain, little gain
In rich countries, energy policies designed to make fossil fuels expensive are doing exactly what they were supposed to do. Since the 2015 Paris climate agreement, global fossil-fuel investment has halved, inevitably driving up prices.
Unfortunately, the painless transition to renewable energy sources that climate activists have promised has not happened: Renewables are far from ready to power the world. This has been a significant contributor to the current energy crisis, and despite energy scarcity, we're not reining in carbon emissions.


Emerging economies that are focused on poverty eradication and economic development are unlikely to follow a net-zero approach that brings much pain for very little climate reward. India even wants the West to pay $1 trillion in climate finance just to start its transition.


Bjorn Lomborg writes in a new op-ed for New York Post(USA), National Post (Canada), The Australian, Addis Fortune (Ethiopia) and Tempi (Italy) that without affordable, effective fossil-fuel replacements, power bills will rise and growth will shrink. That's why we need to focus on green energy innovation.
Electric car subsidies are a bad investment

Climate activists and politicians constantly tell us electric cars are cleaner, cheaper, and better. California and many countries, including the U.K., Germany, and Japan, will even prohibit the sale of new gas and diesel cars within a decade or two.
But if electric cars are really so good, why do we need to ban the alternatives? And why do we need to subsidize electric cars to the tune of $30 billion per year?
Lomborg writes in Newsweek that you can buy the same CO2 reduction an electric car offers compared to a gas car on America's longest-established carbon trading system for about $300, making electric car subsidies one of the least effective and most expensive ways to cut emissions.
The world is getting better. We just don't hear about it.
Not long ago, environmentalists constantly used pictures of polar bears to highlight the dangers of climate change. The bears even featured in Al Gore's fear-inducing movie
An Inconvenient Truth
. But the reality is that polar bear numbers have been increasing – from 5,000-10,000 polar bears in the 1960s, up to around 26,000 today. We don't hear this news. Instead, campaigners just quietly stopped using polar bears in their activism.
With a torrent of doom and gloom about climate change and the environment in the news, it's understandable why many people — especially the young — genuinely believe the world is about to end. The fact is that while significant problems remain, many indicators, even environmental, are in fact getting better. We just rarely hear it.


Bjorn Lomborg's op-ed is currently being syndicated with newspapers around the world. So far it has been published in multiple US newspapers including New York Post, Las Vegas Review-Journal, Press of Atlantic City and The Daily Courier as well as Financial Post (Canada), The Herald (United Kingdom), Business Day (South Africa), Berlingske (Denmark), Listy z naszego sadu (Poland), Addis Fortune (Ethiopia) and Voinamir (Bulgaria).
Facts on hurricanes are blowing in the wind
Despite what you may hear over and over again, Atlantic hurricanes are not becoming more frequent. The best long-term data shows that the frequency of hurricanes making landfall on the continental United States has declined slightly since 1900.


But many more people live in the paths of hurricanes compared to even a few decades ago. Florida had fewer than 600,000 houses in 1940 — today, that number is 17 times higher, at more than 10 million.


Yes, we need to find smart climate solutions. But if our goal is to protect lives and property from hurricanes, better infrastructure, fed by improved technology and wealth, does more than cutting carbon emissions.
Read more in Forbes and multiple American newspapers including Las Vegas Review-Journal, Boston Herald, The Reporter, The Mercury, The Times Herald, News Tribuneand The Times Herald.
Practical solutions to address climate change
Climate change is not the extinction-level event it is often characterized as. Still, it is a problem we need to address, focusing on smart, effective solutions. In his latest long-form interview on climate change and climate policy on Uncommon Knowledge (filmed at Stanford University), Lomborg discusses practical ways to lower our carbon footprint and emissions, pointing out why "carbon free by 2050" probably isn't achievable without massive energy breakthroughs coming from green energy R&D.


He also recorded an hour-long podcast interview with Mark Moss, discussing the cost of climate change as well as our responses to it, including renewables, electric cars, greenwashing, biofuels and innovation.
People will rebel against green policies
The disconnect between climate-worried global elites and the real world suffering from the energy crisis and the aftermath of the pandemic is growing by the day. The costs of the climate and environmental policies are quickly becoming unbearable, and people are starting to rebel against green diktats, as we have recently seen in the Netherlands and Sri Lanka.
Even under today's policies that won't get us close to the net zero target, EU vice-president and long-time climate action advocate Frans Timmermans admits many millions of Europeans may not be able to heat their homes this northern winter. This, he concludes, could lead to "very strong conflict and strife". He's right. When people are cold, hungry and broke, they rebel. If the elite continues pushing expensive policies that are disconnected from the urgent challenges facing most people, we need to brace for much more global chaos.


Read Bjorn Lomborg's analysis in newspapers around the world, including Financial Post (Canada), The Australian, The Philippine Daily Inquirer, City AM (UK), El Tiempo (Colombia), Milenio (Mexico), Listin Diario(Dominican Republic), La Prensa (Nicaragua), El Periodico (Guatemala), El Universal (Venezuela),
Business Day (South Africa), Addis Fortune (Ethiopia), Tempi (Italy), Finmag (Czech Republic) and multiple US newspapers such as Las Vegas Review-Journal, Press of Atlantic City, The Telegraph and The Times of Northwest Indiana.
World chaos looms thanks to elites' policies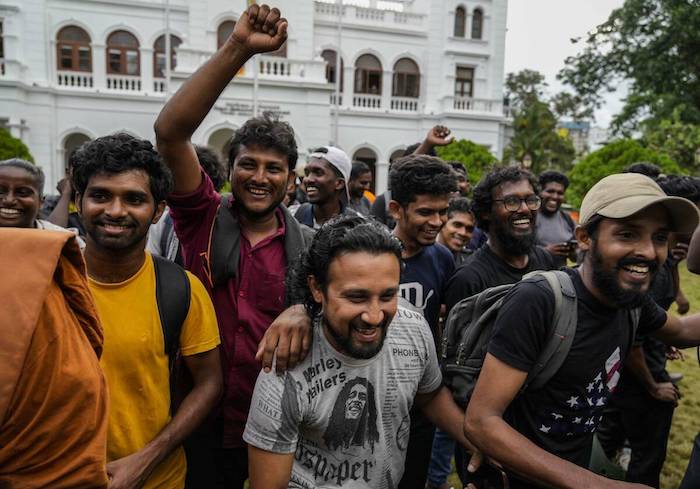 By Bjorn Lomborg InsideSources.com
The disconnect between the global elite and the real world is growing daily. Most people are worn down by the pandemic, food and energy price hikes and general inflation, and they worry about a recession. Yet, the chattering classes are jetting into conferences in Davos or Aspen to declare that our biggest, immediate threats are climate change, environmental disasters and biodiversity loss.
This ignores most of our urgent crises. Almost a billion people are at risk of starvation this year, exacerbated by climate-concerned opposition to fertilizers made with fossil fuels. More than a billion schoolchildren have missed an average of nine months of learning because of lockdowns, which will cost their generation $1.6 trillion every year by 2040. Millions in the rich world will unnecessarily die of undiagnosed cancer and heart disease ignored during COVID, while millions more in the poor world will die unnecessarily of malaria and tuberculosis, just like they always do.
If you're a wealthy, climate-concerned jet setter with private health insurance and a safe job, you don't need to worry about malaria, recession, waiting in line for cancer tests or your children falling behind when schools close again. Nor are these the issues that will get you attention or airtime.
Solving the real world's big problems is messy, and progress is slow and unspectacular. It is far more exhilarating to make grand promises to save the entire world by going net-zero or abandoning synthetic fertilizers.
Climate change is a real, man-made problem that deserves attention. It is also wildly overblown in the media, with every weather "event" turned into a televisual catastrophe. Last year, newspapers overflowed with stories of devastating hurricanes. Yet, 2021 had the fewest hurricanes globally since satellites started consistently monitoring the world in 1980. Hundreds of deaths from heat waves top the news for days, as in Europe just now, even though the data show everywhere many more people — 4.5 million globally — die of cold temperatures, often because of a lack of heating exacerbated by high energy prices.
The costs of the climate and environmental policies pushed at establishment talkfests are quickly becoming unbearable. For decades, we have been told that ending fossil fuels is cost-free or even beneficial. Now, we are seeing the immense economic and security costs of such untethered promises. Early pushback came in France with the "yellow vest" protests.
The Netherlands has been roiled by protests since the government introduced policies that would decimate the agricultural industry in the name of the environment. The policies threaten the production of the world's second-largest food exporter right when global hunger is rising, yet the government cannot change course because environmentalists have taken legal action to lock in the lopsided policies.
It is even worse in Sri Lanka. Egged on by elite campaigners and the World Economic Forum to go organic, the government banned synthetic fertilizers in April 2021. Predictably, food production collapsed, and the currency defaulted. Large-scale protests from hungry and dissatisfied citizens who overran the presidential palace have now forced the resignation of the government.
Solving many of these problems is not rocket science. The rich should stop making food more expensive by insisting on organics. They should stop making energy more expensive by dictating intermittent renewables. Instead, we should increase research and development into better seeds to deliver more food with a lower environmental footprint. We should drive green-energy breakthroughs that could make drastic carbon-dioxide reductions cheap and feasible. And we should include the many other urgent crises that have simple and effective solutions — for instance, for tuberculosis and for securing much better learning in schools across the world with computer-assisted teaching at the right level.
Unfortunately, the elite seems to double down on climate and environment, and the Netherlands and Sri Lanka are just warnings of what will come. Net-zero will be the costliest policy that the world has ever embarked upon. The price tag just for paying for renewable assets and infrastructure alone will be more than $5 trillion every year for the next three decades, according to McKinsey &Co., a global management consulting firm. This equates to more than one-third of the global tax intake. For the United States, one study shows that getting 80 percent of the way to President Joe Biden's climate promises by midcentury would cost each American more than $5,000 every year. Going all the way would likely more than double that cost.
Every year the European Union has to pay $68.5 billion in subsidies to support its renewables. But if the bloc persists — or is forced by courts — with its even stauncher net-zero promises, this price tag could explode to more than $1 trillion annually.
As in the Netherlands, governments will find themselves caught between environmentalists who use legal action to hold them to virtue-signaling vows and working families who cannot cope with rising prices.
The wild increases in energy prices in Europe, although partly caused by poorly designed climate policies, are mostly because of Russia's indefensible war with Ukraine. But the energy cost could increase more every year for everyone if politicians double down on net-zero.
Even under today's policies, European Union vice president and longtime climate action advocate Frans Timmermans acknowledges that many millions of Europeans might be unable to heat their homes this winter. This, he concludes, could lead to "very, very strong conflict and strife."
He's right. When people are cold, hungry and broke, they rebel. If the elite continues pushing incredibly expensive policies that are disconnected from the urgent challenges facing most people, we need to brace for much more global chaos.