'Homicide in slow motion': Police urged to tackle stalking amid rise of tracking tech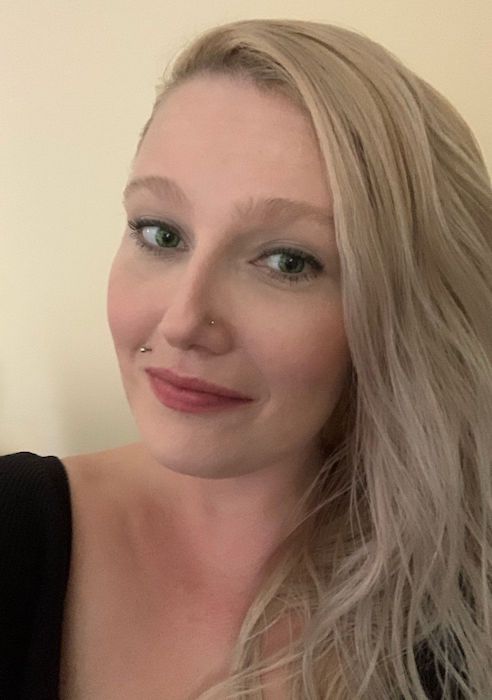 By Brieanna Charlebois in Vancouver
Stephanie Forster did everything right.
She obtained a restraining order, changed her phone number and moved three times in six months. She once found an Apple AirTag in her car so she asked police to search the vehicle for other trackers.
But none of it helped, her sister and a women's advocate say.
Forster, 39, was shot and killed outside her Coquitlam, B.C., home on Dec. 8, and while the police investigation is ongoing, her estranged husband, who died days later, was the main suspect.
"Stalking is homicide in slow motion," Angela Marie MacDougall, executive director of Battered Women Support Services, said in an interview.
She said stalking is "a very serious and largely misunderstood part of an abusive relationship."
Tracking technology, like AirTags, gives stalkers even more access to already vulnerable women, and her group is urging police to take all forms of harassment seriously, MacDougall said.
"In our work, we've seen that police are very resistant to wanting to take action on stalking. AirTags specifically are quite alarming (because) there's very little, frankly, that survivors can do."
Forster's friends and family gather Saturday for her celebration of life in her hometown of Selkirk, Man.
MacDougall said Forster's experience of violence leading to her death is a case study in all of the ways that abusive partners can be lethal, but it also highlights the limitations of law enforcement.
Two days after her death, Forster's estranged husband, Gianluigi Derossi, shot himself while his vehicle was pulled over by police. He died later in hospital.
"Derossi was identified as a suspect in the homicide, prior to his death," the Integrated Homicide Investigation Team, or IHIT, said in an email. "Though Derossi is now deceased, the file remains open, and IHIT continues to investigate."
Stephanie's sister, Rhiann Forster, is calling for more police accountability.
"This was foreseeable and preventable, you know, he escalated in a textbook fashion."
She said Coquitlam police, the Metro Vancouver force where her sister complained about the harassment, "dropped the ball hard, really hard."
"This is somebody who knew what she was supposed to do, and she did every single thing and they still failed her. To me, that really paints a picture of how profoundly the system is broken."
Forster said the family has been working to piece together the events that led to Stephanie's death.
"She didn't give any one person the full story because she was so embarrassed," Forster explained.
The couple met in the fall of 2021, and they were married by December. It wasn't until February that her sister discovered his true identity, Forster said.
Derossi had been convicted as a serial romance fraudster under the name Reza Moeinian.
Stephanie Forster called the police and Derossi was arrested. He was eventually released under conditions, including that he can't contact his wife, her sister said.
Still, Stephanie faced months of harassment.
She sought an annulment on the grounds that Derossi had falsely represented himself, then later asked for a divorce, which he was contesting, Forster said.
Battered Women Support Services helped her obtain a protection order. but Derossi breached that at least six times, MacDougall said.
"We have seen increasingly over the years, and particularly the last three years, an erosion of the enforcement side of the protection orders," she said.
While many respect protection orders, those who are the most abusive tend to violate them, MacDougall said.
"A portion will engage in what is called criminal harassment and stalking behaviours, and those, in terms of research, evidence, and in Stephanie Forster's case, are the ones that hit all the notes with respect to the potential for lethal violence."
The homicide team said it was aware that a warrant had been issued for Derossi's arrest, before his death, related to the breached protection order.
"Enforcement of protection orders is handled by the detachment of jurisdiction and IHIT is not in a position to comment on their protocols," it said.
Coquitlam RCMP said it could not comment on the case because IHIT was leading the investigation.
A Statistics Canada report from last October shows police-reported family violence increased for the fifth consecutive year in 2021, with a total of 127,082 victims. On average, every six days a woman is killed by an intimate partner, the agency said.
It found criminal harassment was 10 per cent higher in 2021 than in the two years before, while indecent and harassing communications increased by 29 per cent since 2019.
Rhiannon Wong, technology safety project manager at Women's Shelters Canada, said digital forms of intimate partner violence also began increasing in 2020, as technology became more integrated because of the pandemic.
"Perpetrators are using technology as another tool for their old behaviours of power and control, abuse and violence," she said.
In August 2021, the BC Society of Transition Houses surveyed anti-violence programs across the province. Out of 137 respondents, 89 per cent said women they worked with had disclosed some form of technology-facilitated abuse.
"Harassment has been ranked the most popular form of tech-related violence that increased significantly during the COVID-19 pandemic," the report said.
Stephanie Forster suspected there might be another AirTag in her car, like the one she had previously found.
Rhiann Forster said her sister had an appointment with RCMP to search for tracking devices on Dec. 9, the day after she was killed.
Forster said her family was initially divided on their feelings about Derossi's death and the fact that he would never stand trial.
"But I think generally speaking, we were all just relieved that he wasn't a danger to anyone else and that he wouldn't get away with it," she said.
Forster said she hopes there is some way to ensure her sister's death has meaning for other victims.
She said she believes there should be mandatory criminal record checks of a potential spouse before a marriage licence is granted and reform of the way police handle breaches of protection orders.
"They need to change how they're enforcing those policies, because they're not doing anything to protect women."
This report by The Canadian Press was first published Jan. 21, 2023.
Calgary police identify 15-year-old girl killed in shooting, investigation continues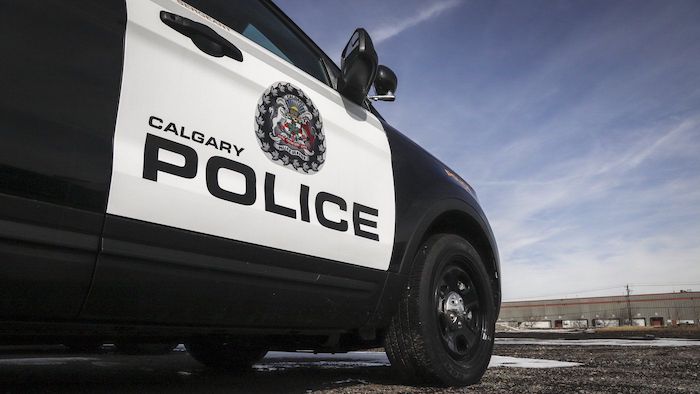 Calgary (CP) – Calgary police have identified a 15-year-old girl who was fatally shot this week as investigators try to determine whether she was the intended target or if it was a case of mistaken identity.
Officers responded to reports of a shooting in an alley in the Martindale neighbourhood early Tuesday morning.
They say the teenager was a passenger in a vehicle when she was shot and that the driver, who was not injured, immediately fled the scene before pulling over to call police.
Police say investigators have received several tips from the public.
They say evidence from the scene leads police to believe it was targeted, but investigators haven't determined whether the occupants of the vehicle were the intended targets.
The girl has been identified as Sarah Alexis Jorquera of Calgary.
"This was a senseless act of violence that took the life of a young girl," Staff Sgt. Martin Schiavetta of the homicide unit said in a statement Wednesday.
"At this point, we have more questions than answers and are working around the clock to hold those responsible accountable. Losing a 15-year-old is a tragic loss for our community, her school, her friends and, most importantly, her family."
Police ask anyone with any information about the shooting to call investigators.
This report by The Canadian Press was first published March 29, 2023.
Children lost in shooting were 'feisty,' a 'shining light'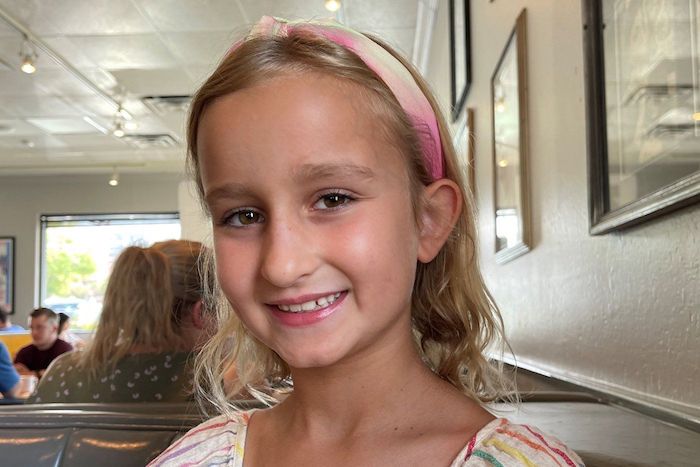 This undated photo shows Evelyn Dieckhaus a student at The Covenant School in Nashville, Tenn. Dieckhaus was one of six people killed on Monday, March 27, 2023, in the shooting at the school. (AP Photo)
By Adrian Sainz, Kristin M. Hall, Holly Meyer And Ben Finley in Nashville
NASHVILLE (AP) — Details from the rich, full lives of the three adults killed Monday at a Nashville elementary school have emerged quickly in the aftermath, but information on the three 9-year-old children — whose lives ended tragically young — has been slower to publicly surface from a community buried in grief.
The children slain at The Covenant School were Hallie Scruggs, described by an aunt as "always on the go"; Evelyn Dieckhaus, her family's "shining light"; and William Kinney, whose family has said little publicly so far.
A woman who identified herself as Hallie's aunt, Kara Scruggs Arnold, wrote on Facebook that Hallie was "incredibly smart, feisty enough to keep up with her 3 brothers and my 4 boys."
Hallie had a "love for life that kept her smiling and running and jumping and playing and always on the go," Arnold added in her post.
Hallie's father Chad Scruggs is the lead pastor of Covenant Presbyterian Church, which is associated with The Covenant School. The private Christian school has about 200 students from preschool through sixth grade, as well as roughly 50 staff members, according to its website.
Evelyn was described as the Dieckhaus family's "shining light" on a GoFundMe page that has been set up for them. But her family, too, was reluctant to talk about her or the enormity of their loss.
The adults who were killed were Katherine Koonce, 60, the head of the school, Mike Hill, 61, a custodian, and Cynthia Peak, 61, a substitute teacher.
In a video statement released Tuesday evening, Tennessee Gov. Bill Lee said Peak was supposed to have dinner with his wife, Maria, after filling in as a substitute teacher at Covenant.
"Maria woke up this morning without one of her best friends," Lee said, adding that Peak, Koonce and his wife had once taught together and "have been family friends for decades."
Sandra McCalla, a former administrator at the high school Peak attended in Shreveport, Louisiana, said Peak served as the statistician at girls' basketball games and track meets before graduating in 1979.
"She was busy in the background making good things happen," said McCalla, who served as the principal of Captain Shreve High School for 30 years.
Chuck Owen, who knew Peak from childhood, said Peak's father was a well-known doctor in Leesville, Louisiana, where the family lived before moving to Shreveport.
He said, "everyone knew her, knew her family" and that she was "just a sweet person from a sweet family."
Owen added that Peak was a devout follower of God, and it did not surprise him that she was working at a Christian school.
"She told me that she got saved in college and that God's love changed her life," he said.
Nashville songwriter Natalie Hemby posted on Instagram that Peak "taught me how to swim. Keep my head above water… which is what we're all trying to do right now."
Peak's family issued a statement saying their "hearts are broken," and called Peak "a pillar of the community, and a teacher beloved by all her students."
"She never wavered in her faith and we know she is wrapped in the arms of Jesus," the statement said.
Koonce, the head of The Covenant School, was a woman of deep faith who saw educating kids as her mission.
"It's what God called her to do," close friend Jackie Bailey said.
"We're in such shock," Bailey added. "I was looking around my house, and every piece of cross stitch that I have on the wall, she did – she gave to me."
One of them said: "A friend loveth at all times."
"That's Proverb 17:17," Bailey said. "That's the kind of person she was. She loved at all times."
Bailey added: "If there was any trouble in that school, she would run to it, not from it. She was trying to protect those kids … That's just what I believe."
Koonce's family said in a statement Wednesday that she "gave her life to protect the students she loved."
"We are devastated by our loss but depending on our God for comfort and healing," the family said. "It is our privilege to honor Katherine's legacy and to celebrate her remarkable spirit."
Before Koonce took the top role with Covenant, Anna Caudill, a former art teacher, worked with her for almost a decade at Christ Presbyterian Academy, another Christian school in the area connected to a Presbyterian Church in America congregation.
"She was an absolute dynamo and one of the smartest women I'll ever know," said Caudill, recalling how Koonce excelled at her day job while parenting her children, pursuing her masters and then her PhD, and writing a book.
Caudill, who grew up in several male-led Christian denominations, said Koonce was the first woman in such a setting to encourage her to keep learning and pursuing her life goals.
"She wasn't Wonder Woman, but I never saw the two in the same place," Caudill said.
Friends of Hill, the custodian, said they believed he would have died protecting the school's children.
Pastor Tim Dunavant, of the Hartsville First United Methodist Church, said in a Facebook post that he hired Hill to work at Covenant more than a decade ago.
"I don't know the details yet. But I have a feeling, when it all comes out, Mike's sacrifice saved lives," Dunavant wrote.
Hill's family issued a statement saying, "We pray for the Covenant School and are so grateful that Michael was beloved by the faculty and students who filled him with joy for 14 years. He was a father of seven children … and 14 grandchildren. He liked to cook and spend time with family."
Another pastor, Jim Bachmann, said Hill was "one of those people you cannot not like" and that he made a point of learning the names of all the students and talking to them.
Bachmann was the founding pastor of Covenant Presbyterian Church, which runs the school, and is the current pastor of Stephens Valley Church, where Hill was a member and sometimes served as a greeter.
On those occasions, Hill would "dress up like he was going to meet the president of the United States," Bachmann said. He added, "Everybody loved Mike, and he loved them back."
___
Associated Press reporters Travis Loller in Nashville and Beatrice Dupuy in New York contributed to this story. Sainz reported from Memphis. Finley reported from Norfolk, Virginia.