Group files constitutional challenge of ArriveCan app in Federal Court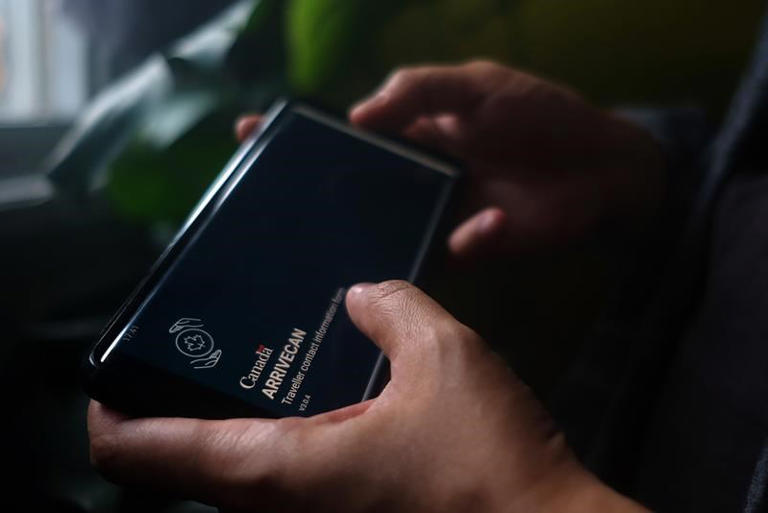 OTTAWA — A constitutional rights group has launched a legal challenge of a federal requirement that travellers to Canada use the ArriveCan app.
The action was filed in Federal Court by the Justice Centre for Constitutional Freedoms on behalf of 11 Canadians, including some allegedly fined up to $8,500.
The legal challenge, spearheaded by an organization that has opposed public health measures such as lockdowns and vaccine mandates, seeks to strike down mandatory use of the app and to declare quarantine rules for Canadians who refuse to use the app as unconstitutional.
The notice of application alleges the federal health minister has failed or refused to provide evidence that ArriveCan's data collection is legal or secure.
It also claims ArriveCan has proven to be unreliable and prone to errors that have infringed the Charter rights of Canadians.
Federal lawyers have yet to file a statement of defence in the case.
This report by The Canadian Press was first published Aug. 24, 2022.
The Canadian Press
WHO member states agree to develop legally-binding pandemic treaty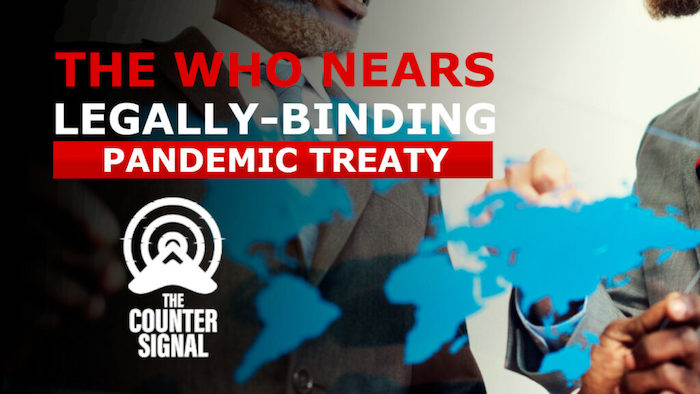 The World Health Organization (WHO) announced that member states inched closer to developing a legally binding global pandemic treaty.
"I welcome the agreement by @WHO Member States to develop a zero draft of a legally binding #PandemicAccord designed to protect the world from future pandemics and to continue discussions on the draft in February 2023," said WHO CEO Dr. Tedros Adhanom Ghebreyesus.
The development follows a third meeting from WHO member states to develop a global pandemic treaty. The first meeting was in December 2021, and the second was in March 2022.
It's unclear how the WHO's pandemic treaty will affect its 194 member states, including Canada.
The WHO states the global pandemic treaty will determine future pandemic requirements for individual countries, such as lockdowns, and that these requirements will be "legally binding."
The WHO says the treaty will be a "legal instrument, rooted in the WHO Constitution, designed to protect the world from future pandemics."
Article 21 of the WHO's constitution states the WHO has "authority to adopt regulations concerning (a) sanitary and quarantine requirements and other procedures designed to prevent the international spread of disease."
"Other procedures" presumably include global vaccine passports, which member states have already supported.
However, the WHO also claims the pandemic treaty will "respect sovereignty."
The draft that resulted from this third meeting includes a provision that reads:
"States have, in accordance with the Charter of the United Nations and the principles of international law, the sovereign right to determine and manage their approach to public health, notably pandemic prevention, preparedness, response and recovery of health systems pursuant to their own policies and legislation provided that activities within their jurisdiction or control do not cause damage to other States and their peoples."
Conservative MP Leslyn Lewis has been outspoken regarding the potential impact a global pandemic treaty could have on Canadians.
In April, she said the treaty would allow the WHO to determine what a pandemic is and when one is occurring — even over something non-viral like an obesity crisis.
Earlier this year, the WHO and the German health minister said that countries disobeying regulations dictated by the WHO through their pandemic treaty might need to be sanctioned.
The Counter Signal contacted the WHO for comment but did not receive a response by publication.
Two deputy chief medical officers resign from their positions with Alberta Health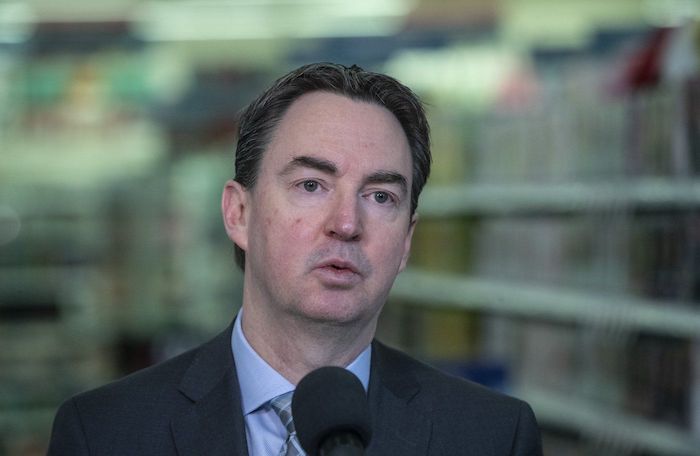 Edmonton – Alberta's two deputy chief medical officers of health are leaving their roles — less than a month after Dr. Deena Hinshaw was removed as the province's top doctor.
Health Minister Jason Copping confirmed during question period Wednesday that both of the doctors have submitted letters of resignation.
"They are still continuing to work at this point in time," he said in the legislature. "We are in the process of actually looking to fill those roles."
A statement from Alberta Health said Dr. Rosana Salvaterra and Dr. Jing Hu, who are listed as public health physicians on the department's website, have given notice.
When reached by her department email, Salvaterra responded: "Unfortunately, we are not able to comment."
She later added that she respects and admires both Dr. Hinshaw and Dr. Hu.
"They are brilliant, hard-working, and compassionate public health physicians and I consider myself fortunate to have had the opportunity to work alongside them for these past 14 months."
Salvaterra, who has extensive public health experience including as the medical officer of health for Peterborough, Ont., joined the office in October 2021.
Her career in public health includes work in "the COVID-19 response, mental health, the opioid response, women's health, poverty reduction, health equity, community food security and building stronger relationships with First Nations."
Hu's out-of-office message said her "last day at work with Alberta Health was Nov. 18, 2022," and noted she wouldn't have access to the department email after that date.
She got extensive training in China and at the University of Calgary before joining the health department in January 2020.
Their resignations came within a month of Hinshaw, who became the face of Alberta's public health response to the COVID-19 pandemic, being removed from her position.
Hinshaw was replaced by Dr. Mark Joffe, a senior executive member of Alberta Health Services, on an interim basis.
"Dr. Joffe will be supported by medical officers of health within AHS, by other staff in the Office of the Chief Medical Officer of Health, and by the Public Health Division," said the statement from Alberta Health late Wednesday.
"We expect these changes to have no impact on the department's and Dr. Joffe's ability to meet the requirements of the Public Health Act."
Hinshaw's dismissal didn't come as a surprise.
Premier Danielle Smith announced on her first day in office in October that she would be replaced.
Smith has made it clear that she blames both Hinshaw and Alberta Health Services for failing to deliver the best advice and care for Albertans as the hospital system came close to buckling in successive waves of the COVID-19 pandemic.
"A lot of the bad decisions were made by Alberta Health Services on the basis of bad advice from the chief medical officer of health," Smith told reporters on Oct. 22.
Smith has not placed the blame on front-line doctors and nurses but broadly on AHS senior management. Joffe, while serving as chief medical officer of health, retains his role in AHS senior management as a vice-president responsible for areas in cancer and clinical care.
Hinshaw, an Alberta-trained public health specialist, became a celebrity of sorts in the first wave of the pandemic in the spring of 2020, as she delivered regular, sometimes daily, updates to Albertans on the virus, its spread and methods to contain it.
This report by The Canadian Press was first published Dec. 7, 2022.
— By Colette Derworiz in Calgary.