Group behind the Alberta Sovereignty Act pleased with Province's strategy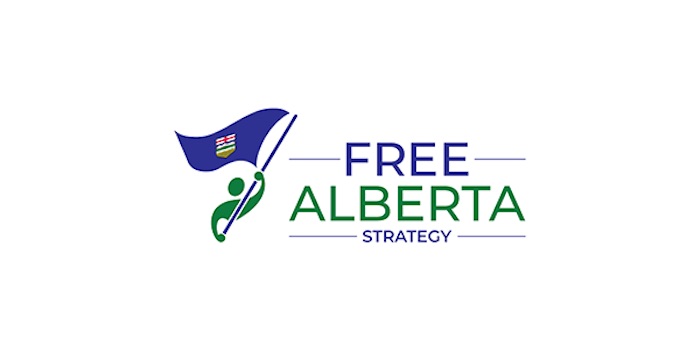 The Alberta Sovereignty Within A United Canada Act – the new full name for the Sovereignty Act – was introduced to the Alberta Legislature on Tuesday.
Now that we've had a short while to digest it, we're confident in saying that when it comes to protecting the interests of Alberta on the national stage, the Act is right on the money.
The Sovereignty Act, in practicality, is just a procedural bill – more or less just a framework for a free vote in the Legislature. It allows for a Cabinet Minister to introduce a motion about a "federal initiative" that the Minister believes to be unconstitutional on the basis of intruding into an area of provincial constitutional jurisdiction, or is otherwise harmful to Albertans, such as by violating Albertans' rights and freedoms under the Charter of Rights and Freedoms.
The resolution would identify not only the "federal initiative" that is being addressed, but also specific "measures" that the government may use to push back.
The motion would then be debated on the floor of the Legislature, followed by a free vote of MLAs and – if the majority vote is in favour – the passage of the motion.
At this point, Cabinet is then tasked with implementing the specific "measures" identified in the motion.
The usual suspects have continued to claim that it's unconstitutional for Alberta to insist that the federal government follow the constitution, and to refuse to help them enforce their laws when they don't.
This was always a strange argument, but even more so now, given the bill explicitly says, right near the start:
Nothing in this Act is to be construed as (a) authorizing any order that would be contrary to the Constitution of Canada.
Some, however, have now finally come to understand the Strategy.
Take the National Post's Carson Jerema, for example, who – just a few months ago – was attacking the Sovereignty Act.
Yesterday, he got behind it, in a piece entitled: "Surprise, Danielle Smith's sovereignty act is very likely constitutional"…
This is hardly the Constitution-breaking plan, which Smith's critics, myself included, warned about during her campaign for the UCP leadership. The characterization of the sovereignty act as a threat to the rule of law, which some critics are still expounding, is simply wrong. Jesse Hartery, a Toronto lawyer with expertise in federalism, says he has been frustrated by the debate around the sovereignty act because the proposal, as currently written "appears to be constitutional," based on existing law.
"One government can seek assistance from the other, can co-operate with the other, but they can't require the other to implement and enforce their laws," he told me by phone Wednesday morning. "So the (Supreme) Court has never endorsed that, and in fact, there's decisions where the court says: there's no positive obligation on a province or the federal government to co-operate with the other."
Of course, for those of you who've been following our work for a while, it's not at all a surprise that the Sovereignty Act is constitutional!
It's not a surprise to us, because this has been our argument for over a year – one that we've repeatedly explained in these emails, on social media, on traditional media, in virtual town halls, physical events, and more.
Provinces have always had the right to refuse to endorse federal laws, and to do so is not contrary to the Constitution of Canada.
The reality is that the attacks are nothing but political theatre from a group of politicians and critics that have been missing the mark on western alienation for years now.
We've seen how far the federal government is willing to go to impose their Laurentian views on the rest of the country. They've made a mockery of the political system over the past eight years, launching an all-out war on our energy industry that has landlocked our resources and destroyed our livelihoods. We all remember the dark days when unemployment was the highest in the country, debts were coming due, and suicide rates were high. None of us want to relive that.
The Sovereignty Act is absolutely necessary, and the fact that the Sovereignty Act is Bill 1 demonstrates that this new government has put standing up to federal overreach at the top of the priority list.
Its introduction has already caught the attention of the federal government, with Prime Minister Justin Trudeau saying that he isn't "looking for a fight," over the Sovereignty Act.
In his comments, there appears to be some awareness that bringing the hammer down on Alberta over this legislation would create potential issues in Quebec and Saskatchewan, with both provincial governments undoubtedly monitoring the situation in Edmonton closely.
The Alberta Sovereignty Within A United Canada Act has a purpose – to give Alberta a tool to protect against federal intrusions into provincial affairs. In passing this Bill, it appears that Premier Danielle Smith and her team hit all the right notes.
*****
If you want us to keep fighting for a strong and free Alberta, please make a contribution now to fund our efforts:
If you're not in a position to contribute right now, we understand, but please consider signing up as a volunteer to help spread the word.
Premier Smith uses First Ministers' meeting to catch up with Quebec Premier Legault and Saskatchewan's Scott Moe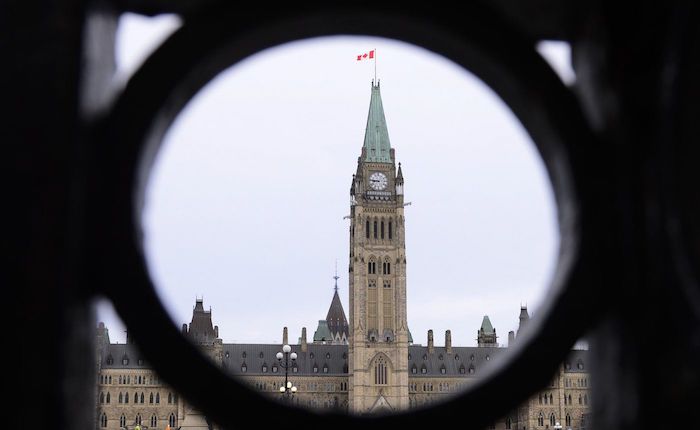 Premier Smith's update from the Ottawa
Premier Danielle Smith participated in the First Ministers' Meeting on health care in Ottawa and provided the following update.
Alberta is leading the country with major reform to health care. After 2.5 years of requests from Canada's premiers, today, the federal government presented their plan. While this is a start, overall, this is significantly lower than the premiers anticipated. Premier Smith will take this information back to her team in Alberta in advance of meeting with Canada's premiers again in the coming days.
Premier Smith also met with premiers François Legault of Quebec and Scott Moe of Saskatchewan in Ottawa in advance of today's first ministers' meeting.
Premier Smith and Premier Legault committed to a desired outcome for a health-care deal that recognizes and respects provincial jurisdiction over health delivery and leads to better outcomes for Albertans and Quebecers. Premier Smith stressed the importance of Alberta's energy sector, advocating for the importance of natural gas exploration and development both for the growth of the Canadian economy and to provide energy security for Canada's allies. Premier Legault reiterated his desire to invest in clean energy like hydroelectricity to fight climate change. Both premiers expressed concern about federal overreach and the need for the federal government to respect provincial autonomy in areas of provincial jurisdiction to better meet the needs of their citizens.
Premier Smith and Premier Moe expressed a need for flexibility in the delivery of health-care services, especially those that Alberta's Healthcare Action Plan commits to, such as reducing surgical wait times, improving ambulance services and reducing emergency room wait times. Premier Smith emphasized Alberta's progress on recovery-oriented care to support those struggling with mental health and addictions challenges and invited Premier Moe to Alberta to visit the province's recovery-oriented treatment centres. The premiers also discussed the mutual importance of the energy sector to their provinces for job growth and export to Canada's allies and a desire to work together on establishing economic corridors for trade and energy export.
Premier Smith asks Prime Minister to halt "Just Transition" legislation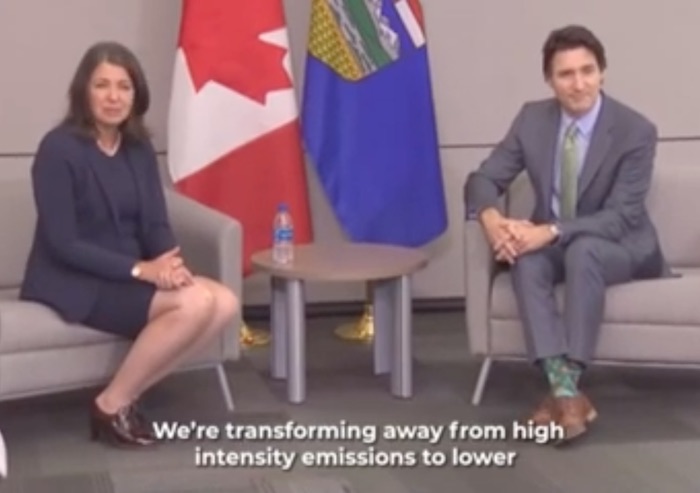 Premier Smith meets with the Prime Minister
Premier Danielle Smith met with the Prime Minister for approximately 30 minutes primarily discussing Alberta's request for the federal government to halt the introduction of its proposed 'Just Transition' legislation and other emission reduction strategies.
The Premier asked the federal government to instead work collaboratively with the Government of Alberta on developing a plan and partnership to attract energy investment and workers into Alberta's conventional, non-conventional and emerging energy sectors while reducing Canada's and Alberta's net emissions.
The Prime Minister expressed a willingness to explore this strategy with the Premier through their respective ministers and the Premier will be following up with further correspondence regarding proposed next steps in the near future.
The Premier used today's discussion to outline Alberta's expectations as to what must and must not be included in any future federal legislation, targets or policies as it relates to Alberta's energy sector. These expectations included:
Abandonment of any references to 'just transition' or any other terminology or policies that signal the phaseout of Alberta's conventional or non-conventional energy sector or workforce.
Increased workforce training and participation in all of the conventional, non-conventional and emerging energy sectors.
The need for formal consultation and collaboration with Alberta before the federal government announces or implements legislation, targets or policies that materially impact Alberta's energy sector.
Substantial increase in LNG exports to Asia through the lens of meeting targets through replacement of higher emitting fuel sources with clean Canadian LNG.
Joint federal-provincial initiatives to facilitate increased private investment in nuclear, hydrogen, bitumen beyond combustion, geothermal, lithium, helium, zero-emission vehicle, CCUS, petrochemical and other emerging technologies and fuels that make Alberta's conventional and non-conventional energy sector increasingly carbon neutral.