Germany nationalizes country's biggest gas importer Uniper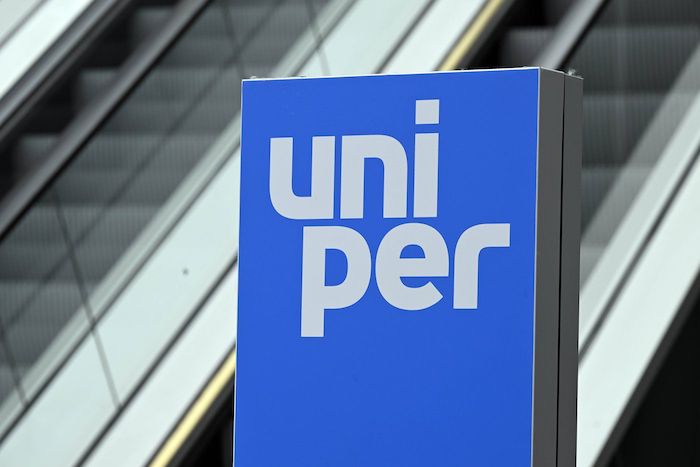 By Frank Jordans in Berlin
BERLIN (AP) — The German government said Wednesday that it has agreed to nationalize the country's biggest gas importing company, Uniper, expanding state intervention in the industry to prevent an energy shortage resulting from Russia's war in Ukraine.
The deal with Uniper builds on a rescue package agreed in Julyand features a capital increase of 8 billion euros (dollars) that the government will finance. As part of the agreement, the government will gain a 99% stake in Uniper, which until now was controlled by Finland-based Fortum. The Finnish government has the largest stake in Fortum.
Germany's economy minister, Robert Habeck, said the deal was necessary because of the significance that Uniper plays in the German gas market. It still needs to be approved by the European Commission.
Uniper supplies about 40% of all gas customers in Germany and before the war it bought about half of its gas from Russia.
The company's losses mounted as Russia has cut back natural gas supplies to European countries supporting Ukraine. Prices have soared for the fuel needed to heat homes, generate electricity and power factories, raising fears of business closures, rationing and a recession as the weather turns cold.
European countries have scrambled to counter the price spiral and prioritized securing their energy supplies for winter, including by filling their natural gas storage. Just last week, Germany also moved to take control of three Russian-owned oil refineries before an embargo on Russian oil takes effect next year.
Habeck noted that Germany has managed to fill its gas storage facilities to over 90% capacity in preparation for the winter heating season despite Russia halting gas deliveries through the Nord Stream 1 pipeline. Wholesale prices for gas have almost halved since the summer, he said.
"This means that, as a whole, we have coped quite well with the situation," said Habeck. "But for Uniper the situation become significantly more dramatic and significantly worse."
Citing the importance of Uniper for the German gas market, Habeck said the government had chosen to nationalize the company "in order to ensure security of supply for Germany."
Chancellor Olaf Scholz has insisted that Germany is well-placed to get through the winter with enough energy, pointing to new liquefied natural gas terminals expected to start work in the coming months, among other things.
In a separate move last Friday, his government announced that German authorities were taking control of three Russian-owned refineries to ensure energy security. Two subsidiaries of Russian oil giant Rosneft are being put under the administration of Mueller's Federal Network Agency.
Rosneft accounts for about 12% of Germany's oil refining capacity, importing oil worth several hundred million euros (dollars) every month, according to the government, which said the trusteeship was initially due to last for six months.
The network regulator already was put in charge of Gazprom's former German subsidiary in April, a decision that the government said was necessary to bring "order to the conditions" at the company after the Kremlin-controlled parent company abruptly cut ties with the unit.
Future of Energy is Here – Province of Alberta pitches Alberta and Albertans at 2022 Energy Council conference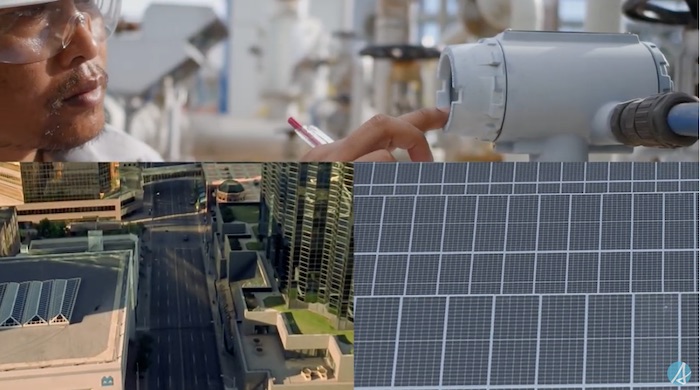 Alberta's Energy Minister Pete Guthrie is making a powerful presentation to state and provincial legislators from across the United States and Canada at the Energy Council's Global Energy and Environmental Issues Conference in Banff.
It's a convincing pitch on behalf of energy workers, and Alberta taxpayers who rely so heavily on the province's most lucrative industry. The presentation is boosted by this video profiling Alberta's stable, abundant and environmentally responsible energy supply.
Energy Minister Pete Guthrie issued the following statement on Alberta's energy sector at the 2022 Energy Council conference:
"Energy matters now more than ever. This year, we've seen how geopolitical events and volatile energy markets can impact the lives of people throughout the world. It matters where the energy that powers our homes, our economies and our lives comes from.
"The world needs a solution for long-term energy security that is also responsible, reliable and affordable. That solution is Alberta.
"It's in this spirit that Alberta is proud to host the Energy Council's Global Energy and Environmental Issues Conference in Banff. We are promoting our energy sector to more than 160 participants – including state and provincial legislators from the United States and Canada.
"During the conference, we will focus discussions on the future of the energy industry, the strength and security of the North American energy system and the role Alberta has to play.
"Alberta is the global leader in responsible energy development that the world needs. We have the innovation, technology and expertise needed to produce responsible energy. We have the highest human rights, labour and environmental standards. We have Canada's fastest-growing renewable energy sector. On top of all that, we are rapidly developing carbon capture and storage and lowering emissions, with the Pathways Alliance targeting net zero by 2050.
"Our government firmly believes Alberta is the key to energy security for North America and the world. Our track record speaks for itself. Last year, about 62 per cent of the crude oil imported to the United States came from Alberta – that is 10 times more than their oil imports from Saudi Arabia, and over four times more than all of OPEC. Every barrel that comes from Alberta helps replace one produced by countries that do not adhere to our high environmental and social standards. Our province has one of the largest oil reserves in the world, and we are ready to supply nations around the world with our reliable and responsibly produced resources.
"Alberta's support of research and innovation excellence ensures that innovators can continue to make groundbreaking discoveries, commercialize game-changing emissions-reducing technologies and solve some of the industry's biggest challenges.
"The future of energy is here. It's Alberta."
TC Energy shuts down Keystone pipeline system after leak in Nebraska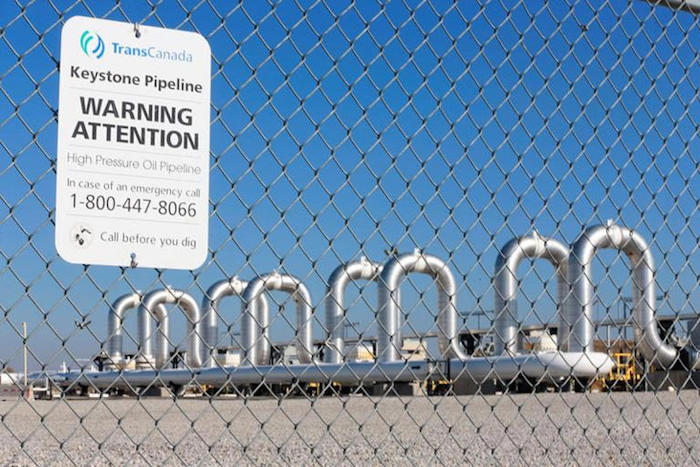 CALGARY — TC Energy Corp. says it has shut down its Keystone pipeline after a leak in Nebraska.
The company says it has mobilized people and equipment in response to a confirmed release of oil into a creek, about 32 kilometres south of Steele City, Neb.
TC Energy says an emergency shutdown and response was initiated Wednesday night after a pressure drop in the system was detected.
It says the affected segment of the pipeline has been isolated and booms have been deployed to prevent the leaked oil from moving downstream.
The Keystone pipeline system stretches 4,324 kilometres and helps move Canadian and U.S. crude oil to markets around North America.
TC Energy says the system remains shutdown as its crews respond and work to contain and recover the oil.
This report by The Canadian Press was first published Dec. 8, 2022.
Companies in this story: (TSX:TRP)
The Canadian Press