Gazprom says it's cutting gas Nord Stream to 20% of capacity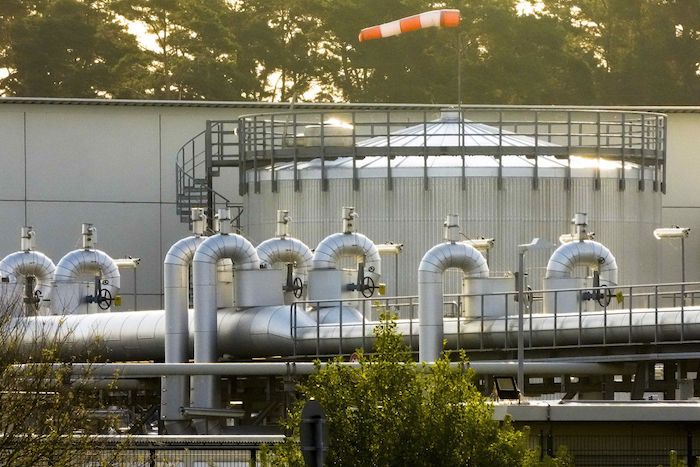 BERLIN (AP) — Russia's Gazprom said Monday that it would further reduce natural gas flows through a major pipeline to Europe to 20% of capacity, citing repairs of equipment.
The Russian state-owned company tweeted that it would reduce "the daily throughput" of the Nord Stream 1 pipeline to Germany to 33 million cubic meters as of Wednesday. The head of Germany's network regulator confirmed the reduction.
"The halving of the nomination of NordStream1 was announced for the day after tomorrow," tweeted Klaus Mueller.
It comes after Gazprom raised questions earlier Monday about the return of a part that has been at the center of tensions over natural gas deliveries through the pipeline, saying that it isn't satisfied with documents it has received.
The company reduced the gas flow through the Nord Stream 1 pipeline by 60% in mid-June, citing alleged technical problems involving the equipment that partner Siemens Energy sent to Canada for overhaul and couldn't be returned because of sanctions over Russia's invasion of Ukraine.
Canada subsequently allowed the turbine for a compressor station at the pipeline's Russian end to be delivered to Germany. That is where the German government said it was last week.
Its return to Russia has turned into a protracted saga, underlining tensions over the war and raising the possibility of even less gas flowing through the pipeline under the Baltic Sea to Germany. Gas is used to keep industry humming, generate electricity and heat homes in the winter, and concerns are rising about a possible recession if Europe does not save enough gas and rationing is required to get through the cold months.
Germany has rejected Gazprom's technical explanation for the gas reduction, saying repeatedly that it was only a pretext for the Kremlin's political decision to sow uncertainty and further push up energy prices. It has said the turbine was a replacement that was only supposed to be installed in September.
Deliveries stayed at 40% of full capacity when Nord Stream 1 reopened after 10 days of scheduled maintenance last week.
In a statement Monday on Twitter, Gazprom said it had received documents for the turbine issued by Canadian authorities but after studying them, "had to conclude that they do not eliminate the previously identified risks and give rise to additional questions."
It also asserted that issues regarding European Union and British sanctions "remain unresolved for Gazprom," though that resolution is important for delivering the turbine "and performing urgent major repair of other turbine engines" for the same compressor station.
The company said it had requested "prompt support" from Siemens Energy to clarify. Germany says all concerned have been informed that the part isn't subject to EU sanctions, and Siemens Energy said it had no update.
The German government said last week that the reduction in gas flows confirmed that the country can't rely on Russian deliveries, announcing that it would step up its gas storage requirementsand take further measures to save gas. Russia recently has accounted for about a third of the country's gas supplies.
____
Follow the AP's coverage of the war at https://apnews.com/hub/russia-ukraine
E3 Lithium gets $37M from feds to support oilfield lithium extraction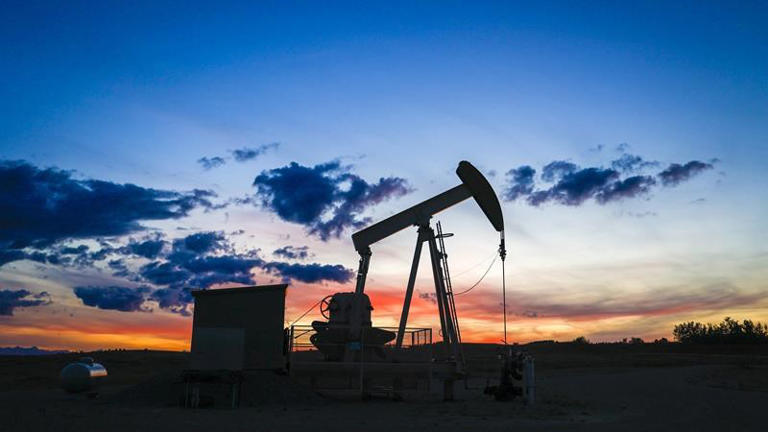 CALGARY — An Alberta-based company aiming to extract lithium from the province's old oilfields has received $37 million from the federal government.
E3 Lithium has developed a technology to extract lithium, a light metal used to make EV batteries, from oilfield brines.
E3 Lithium has already drilled test wells within Alberta's historic Leduc oilfield region. It aims to have a field pilot project up and running next year.
Imperial Oil Ltd. has also invested in E3 Lithium and is providing technical and development support for the company.
The federal government has identified lithium as a focus of its $3.8-billion, eight-year critical minerals strategy.
The goal is to create a domestic supply chain for electric vehicles, boosting the economy while tackling greenhouse gas emissions at the same time.
This report by The Canadian Press was first published Nov. 28, 2022.
Companies in this story: (TSX:TKTK)
The Canadian Press
Oil and gas drilling sector expects activity to pick up in 2023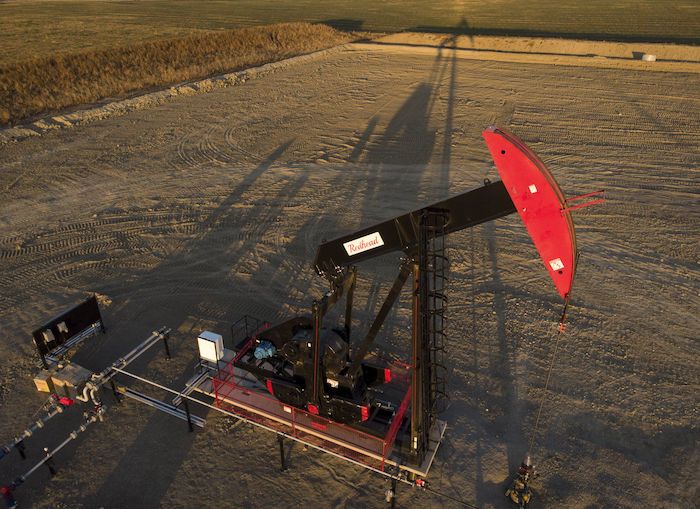 Calgary – The organization representing Canada's oil and gas drilling sector says it expects more activity in 2023.
The Canadian Association of Energy Contractors (CAOEC) says it expects 6,409 wells to be drilled in Canada in 2023, an approximately 15 per cent increase from 2022.
The CAOEC predicts 42,350 people will be employed directly and indirectly by the drilling sector in 2023, an increase of more than 5,400 jobs year-over-year.
The industry group says it expects a boost next year from the completion of the Trans Mountain pipeline expansion and the Coastal GasLink project, both of which will increase Canadian oil and gas capacity.
It says the energy transition is also creating opportunity for drillers in areas such as helium, carbon capture utilization and storage, in-situ hydrogen, and mineral extraction from oilfield brines.
The group says labour recruitment and retention remain a challenge to overcome in the energy industry.
This report by The Canadian Press was first published Nov. 23, 2022.