From Tiananmen to Hong Kong, China's crackdowns defy critics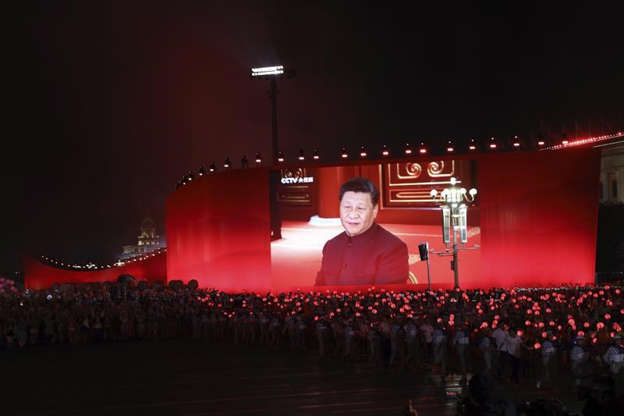 BEIJING (AP) — From the deadly crushing of Beijing's 1989 pro-democracy protests to the suppression of Hong Kong's opposition four decades later, China's Communist Party has demonstrated a determination and ability to stay in power that is seemingly impervious to Western criticism and sanctions.
As Beijing prepares to hold the Winter Olympics opening next week, China's president and party leader Xi Jinping appears firmly in control. The party has made political stability paramount and says that has been the foundation for the economic growth that has bettered lives and put the nation on a path to becoming a regional if not global power.
While many have benefitted economically, the price has been paid by those who wanted more freedom, from ethnic groups in the far western regions of Tibet and Xinjiang to the largely student-led protesters in Hong Kong in 2019. The party leadership was divided when an earlier generation of student protesters took control for weeks of the symbolically important grounds of Beijing's Tiananmen Square in 1989. The hardline leaders won and the protesters were crushed rather than accommodated, a fateful decision that has guided the party's approach to this day.
"The world came up with the assumption that with economic engagement with China, China would thrive, which would give birth to a powerful middle class, which would give birth then to a civil society which would give birth then to a democracy that would make China a responsible stakeholder in the world arena," said Wu'er Kaixi, who as a university student helped lead the 1989 protests and now lives in exile in Taiwan.
That assumption, he added, proved naive and wrong.
Beijing's hosting of the 2008 Summer Olympics manifested hope that reforms might be on the way, bringing greater space for free speech, independent labor unions and protection of the cultural and religious identities of ethnic groups. Tibetan groups staged protests in China and abroad, disrupting the torch relay.
Nearly 15 years later, on the eve of the Winter Games, the reality is far different. Tibet remains firmly under Communist Party control, and the government launched a fierce crackdown against the Turkic Muslim Uyghurs in Xinjiang in 2017 and enacted new laws and loyalty requirements to drive out opposition in Hong Kong in response to massive protests that turned violent in 2019.
Under Xi, who came to power in 2012, the party has clamped down on dissident voices and anyone who challenges its version of events, from a #MeToo movement that flourished briefly to citizen journalists who exposed the crisis and chaos in Wuhan in the early days of the COVID-19 pandemic.
Xi is now expected to be appointed to a third five-year term as the ruling party's general secretary this fall, cementing his position as China's strongest leader since Mao Zedong. With no term limits on the position, Xi could remain leader indefinitely, with no clearly defined rules on succession.
Xi approaches the party meeting bolstered by a strong economy, the ending of separatist violence in Xinjiang and the passage of a sweeping national security law and electoral changes in Hong Kong that have eviscerated the political opposition in the territory.
"Xi Jinping wants to become a leader like Mao," said Joseph Cheng, a political scientist and veteran Hong Kong pro-democracy activist who now lives in Australia. Mao Zedong founded China's communist state in 1949 and led the country for more than two decades.
Having maintained relative prosperity and rock-hard political control, Xi and the party face little pressure and see no need to make concessions, Cheng said.
"There are no checks and balances domestically and internationally. As a result, there is an increasingly authoritarian regime," he said.
The suppression of the Tiananmen protests marked the end of a period of limited political liberalization in the 1980s. The chaos and violence of the 1966-76 Cultural Revolution and the decline of the Soviet Union had already impressed on the ruling party that political stability should be maintained at whatever cost.
The crackdown carried out with tanks and assault troops was seen as the only way to ensure continued Communist Party rule and what Xi has since termed the realization of the "Chinese dream" of restoring the country's position in the world. The events of 1989 remain a taboo topic in China to this day.
Future years saw advocates for free expression and civil rights continue to push the boundaries. Beijing responded to some appeals by releasing pro-democracy activists into foreign exile.
At the same time, the party opened new avenues for education and employment, loosened restrictions on the private sector and welcomed foreign investment. A new generation of young Chinese grew up with heightened expectations and little knowledge of the political turmoil of past years.
Despite their misgivings about the crackdown, China's booming economy was too much of a draw to ignore, and Western democracies swiftly re-engaged with the regime in the 1990s and 2000s.
More recently, the U.S. has turned against China, viewing what is now the world's second largest economy as a growing competitor as well as an opportunity. China's policies in Xinjiang, Tibet and Hong Kong, and on human rights in general, have brought travel and financial sanctions from the U.S. and others on the officials and companies involved.
Beijing has responded with dismissals and disdain. A diplomatic boycott of the Olympics announced by Washington, the U.K. and others was greeted with contempt by Beijing for what it called a meaningless gesture that would change nothing.
China has sought to redefine human rights as improvements in the quality of life, and cites economic growth and poverty reduction as the real determinants. It has written off campaigns by foreign politicians, trade groups and companies to boycott cotton goods and other products from Xinjiang over allegations of forced labor.
China calls such claims "the lie of the century," although some experts say the bad publicity may have prompted it to shut down its prison-like system of internment camps.
But activists' calls to move the Olympics out of China have gone unheeded. A diplomatic boycott won't stop the athletes from competing. Sophie Richardson, the China director for Human Rights Watch, said the International Olympic Committee lost all credibility on promoting human rights after choosing Beijing for the Winter Games.
Kaixi, the former Tiananmen protester and an ethnic Uyghur, said China could not have succeeded in its defiance without the acquiescence of the international community.
"China can only get away with all this because the world is giving in," he said.
___
Associated Press journalist Johnson Lai in Taipei, Taiwan, contributed to this report.
Ken Moritsugu, The Associated Press
DHS pauses disinformation board amid free speech questions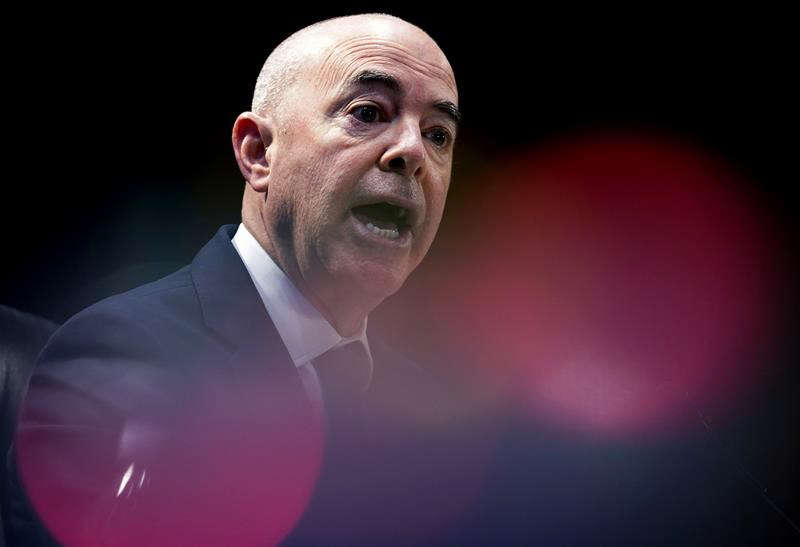 WASHINGTON (AP) — The Department of Homeland Security paused its new disinformation governance board Wednesday and its board's director will resign, following weeks of criticism from Republicans and questions about whether the board would impinge on free speech rights.
While the board was not formally shuttered, it will be reviewed by members of a DHS advisory council that's expected to make recommendations in 75 days. Nina Jankowicz, picked to lead the board, wrote in her resignation letter that the board's future was "uncertain," according to her letter, obtained by The Associated Press.
Federal and state agencies treat disinformation as a national security threat. But the new board was hampered from the start by questions about its purpose and an uneven rollout that further confused its mission. The phrase "Ministry of Truth" — a reference to George Orwell's "1984" — has repeatedly trended online in discussions about the board.
Some of the attacks on Jankowicz have used sexist and anti-Semitic slurs. A Fox News personality recently questioned whether Jankowicz should have agreed to lead the board while pregnant.
The Washington Post first reported the board would be paused.
Conservative pundits and right-leaning media have often focused directly on Jankowicz, a researcher on Russian disinformation named to lead the board. Critics have pointed to statements made by Jankowicz that questioned the provenance of a laptop said to belong to Hunter Biden, the president's eldest son, and replayed a TikTok video she taped about disinformation to the tune of a song from "Mary Poppins."
DHS officials have described the board as an internal working group intended to study definitions of disinformation across the department. They have not explained why they chose Jankowicz, who is not a lawyer and had a well-known public profile.
Supporters of Jankowicz have accused the department of not doing enough to protect her from trolls and online attacks.
"It is deeply disappointing that mischaracterizations of the board became a distraction from the Department's vital work, and indeed, along with recent events globally and nationally, embodies why it is necessary," Jankowicz wrote in her resignation letter.
Russia has tried to influence the last two presidential elections by boosting false stories and using social media to inflame divisions in American society on issues like race and the coronavirus pandemic. It has continued to spread false and misleading narratives about its invasion of Ukraine. U.S. intelligence officials have also accused China and Iran of peddling disinformation to Americans.
Experts on disinformation warned the controversy around the board could hurt existing efforts to identify and stop the spread of false narratives about elections and hot-button issues in American society. DHS has several ongoing programs to counter disinformation, including the U.S. Cybersecurity and Infrastructure Security Agency's efforts to debunk claims of election fraud.
Some speculated the board was developed by DHS in response to billionaire Elon Musk's plan to buy Twitter, driven in part by a desire to loosen the platform's rules around tweets. Others put out false claims that Jankowicz planned to edit the tweets of everyday Twitter users.
Homeland Security Secretary Alejandro Mayorkas announced the creation of the board in late April, saying it would highlight Russian disinformation and false claims that encourage people to migrate to the U.S.-Mexico border. The board was immediately controversial, with Republican lawmakers questioning whether President Joe Biden's administration was trying to police narratives it opposed.
The top Republicans on two key congressional oversight committees said they had a "complete lack of information about this new initiative." And Mayorkas was attacked repeatedly over the board in recent appearances on Capitol Hill. Sen. Mitt Romney, a Utah Republican, told Mayorkas the board was a "terrible idea" that "communicates to the world that we're going to be spreading propaganda in our own country."
DHS also faced the prospect of a lawsuit. Twenty Republican attorneys general, led by Jason Miyares of Virginia, threatened Mayorkas with legal action "unless you turn back now and disband this Orwellian Disinformation Governance Board immediately," Miyares said in a statement.
Nomaan Merchant And Amanda Seitz, The Associated Press
Buffalo suspect: Lonely, isolated — and a sign of trouble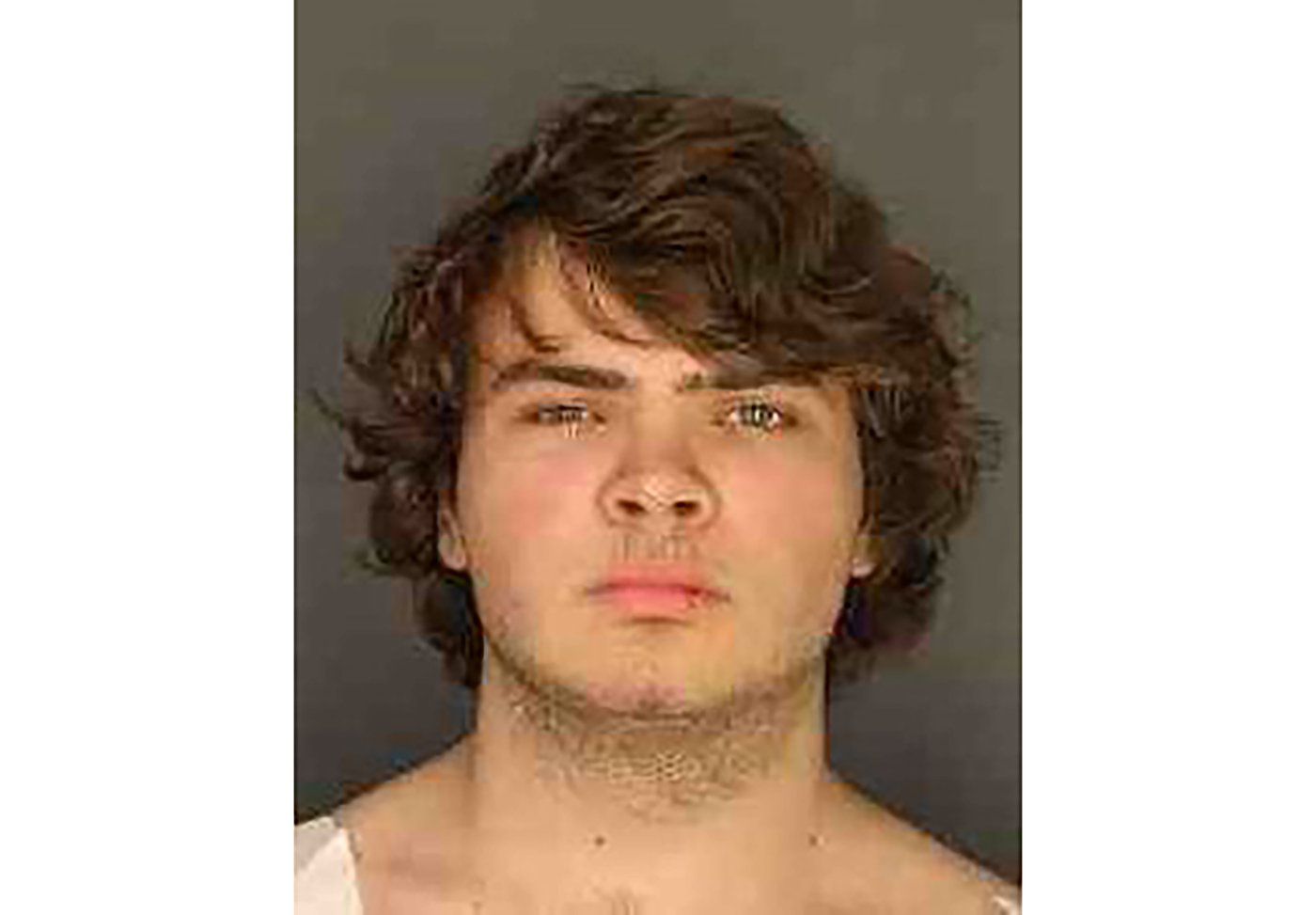 By Bernard Condon And Michael Hill in Conklin
CONKLIN, N.Y. (AP) — In the waning days of Payton Gendron's COVID-19-altered senior year at Susquehanna Valley High School, he logged on to a virtual learning program in economics class that asked: "What do you plan to do when you retire?"
"Murder-suicide," Gendron typed.
Despite his protests that it was all a joke, the bespectacled 17-year-old who had long been viewed by classmates as a smart loner was questioned by state police over the possible threat and then taken into custody and to a hospital for a psychiatric evaluation under a state mental health law.
But a day and a half later, he was released. And two weeks after that, he was allowed to participate in graduation festivities, including riding in the senior parade, where he was photographed atop a convertible driven by his father and festooned with yellow-and-blue balloons and signs reading, "Congratulations" and "Payton Gendron."
That account of Gendron's brush with the law last spring, according to authorities and other people familiar with what happened, emphasized the same point school officials made in a message to parents at the time: An investigation found no specific, credible threat against the school or any individual from that sign of trouble.
That same young white man bought a Bushmaster XM-15 rifle, traveled three hours to Buffalo and went on what authorities say was a racist, livestreamed shooting rampage Saturday in a crowded supermarket that left 10 Black people dead.
Gendron, now 18, was arraigned on a state murder charge over the weekend and a court-appointed public defender entered a not guilty plea on his behalf. He remained jailed under suicide watch as federal prosecutors contemplate hate-crime charges.
Even as the FBI swarmed the comfortable home where Gendron lived with his parents and two younger brothers, neighbors and classmates in this community of 5,000 near the New York-Pennsylvania line say they saw no inkling of the young man now being described on television.
And they say they saw nothing of the kind of racist rhetoric seen in a 180-page online diatribe, purportedly written by Gendron, in which he describes in minute detail how he researched ZIP codes with the highest concentrations of Black people, surveilled the Tops supermarket in Buffalo, and carried out the assault to terrorize all nonwhite, non-Christian people into leaving the country.
Classmates described Gendron as a quiet, studious boy who got high marks but seemed out of place in recent years, turning to online streaming games, a fascination with guns and ways to grab attention from his peers.
When school partially opened again early last year after COVID-19-related shutdowns, Gendron showed up covered head to toe in a hazmat suit. Classmate Matthew Casado said he didn't think the stunt -– he called it "a harmless joke" — went down well with other students.
"Most people didn't associate with him," he said. "They didn't want to be known as friends with a kid who was socially awkward and nerdy."
Gendron excelled in sciences, once earning top marks in a state chemistry competition. But he was known for keeping to himself and not talking much. And when he did talk, it was about isolation, rejection and desperation.
"He talked about how he didn't like school because he didn't have friends. He would say he was lonely," said Casado, who graduated with Gendron last year.
At one point last winter, Gendron's mother called Casado's mother with a request: Please have Matthew call Payton because he had no friends and needed to talk.
The two boys ended up going to flea markets together, watching YouTube videos and shooting guns on nearby state land over the next few months. Casado said that he had never heard his friend talk of anything violent.
"I didn't think he would hurt a fly," he said.
Some neighbors had a similar view, seeing the family as happy and prosperous, with both Paul Gendron and his wife, Pamela, holding stable jobs as civil engineers with the New York state Department of Transportation, earning nearly $200,000 combined, according to online records.
Dozens of their Facebook posts over the years show the parents and their three boys — often dressed in matching outfits — enjoying amusement park vacations, going on boat trips, shooting laser tag guns and opening presents on Christmas morning.
Carl Lobdell, a family friend who first met Gendron on a camping vacation a dozen years ago, said he was shocked that Payton was identified as the suspect in the mass shooting.
"He was very friendly, very respectable," said Lobdell, adding that his family had grown so close to the Gendrons that they even attended Payton's graduation party last year. "When I heard about the shooting … I just cried."
The family did not respond to a request for comment over the weekend, nor did Gendron's attorney. No one answered the door Monday at the family home, surrounded by a neat, spacious lawn. Near the front door was a tiny right hand pressed in concrete with a heart symbol and the words, "PAYTON 2008."
One parent of a Susquehanna Valley High student said she was furious that the student who was investigated for making the threat last year — whom she later discovered was Gendron — was still allowed to participate in all graduation activities. The woman asked not to be identified because she feared harassment.
According to a recording of a conference call of federal and local law enforcement officials Monday that was obtained by The Associated Press, Buffalo Police Commissioner Joseph Gramaglia said Gendron's comments he made in school in June 2021 were "generalized statements" and not targeted at anyone in particular or at a specific location, which is why no criminal charges were filed. He said the state police "did everything within the confines of the law."
Gendron enrolled at Broome County Community College and later dropped out. The school wouldn't say why. And according to online writings attributed to him, he began planning his assault on the Buffalo supermarket beginning at least in November, saying he was inculcated into his racist views online.
"I was never diagnosed with a mental disability or disorder, and I believe to be perfectly sane," according to one passage.
A new, 589-page document of online diary postings emerged Monday that authorities have attributed to Gendron, and some of its passages tracked with the account AP's sources gave of his high school threat investigation.
"Another bad experience was when I had to go to a hospitals ER because I said the word's 'murder/suicide' to an online paper in economics class," said one entry. "I got out of it because I stuck with the story that I was getting out of class and I just stupidly wrote that down. That is the reason I believe I am still able to purchase guns."
"It was not a joke, I wrote that down because that's what I was planning to do."
___
Condon reported from New York. Eric Tucker in Washington, Michael R. Sisak in New York and news researcher Rhonda Shafner in New York contributed.
___
Contact AP's global investigative team at [email protected]