From Covid to CBDC: The Path to Full Control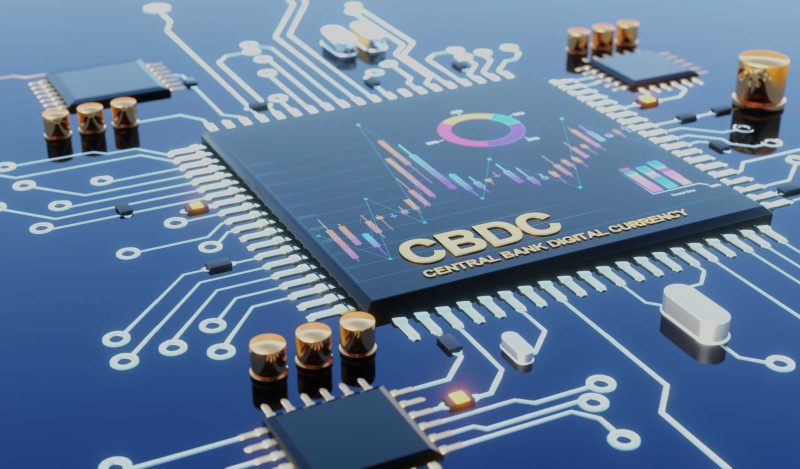 BY
JOSH STYLMAN
It's seemed evident for a while that the current fiat monetary system is, at best, unstable. At worst, it's a Ponzi scheme whose time has expired. If that's the case, I suspect the central bankers and 0.1% know this and might be prepared to usher in the new system before the old one collapses on itself – even as they loot it on the way down with the most significant wealth transfer in human history.
To anyone who pays attention to these trends, it seems evident that Central Bank Digital Currency (CBDC) will be that new system.
Every indication is that CBDC's arrival is imminent. Yesterday, several global banks announced a partnership with the NY Federal Reserve to pilot digital dollars. Given the ubiquity of credit/debit cards, payment apps, and other online payment systems, digital money has been bound to happen for some time. The risk isn't the electronic part, that's inevitable – it's the fact that a central bank will oversee the digital currency.
From my vantage point, it's impossible to overstate the risk presented by CBDC. Whether it's a utopian vision based on good intentions or a sinister plot to crush our sovereignty, the result may be the same: control. A Central Bank Digital Currency has all the downsides of fiat money, plus the added layers of surveillance and programmability overseen by the state.
So many people on Team Reality have likely felt like dissidents over the last few years simply for challenging anything beyond the herd mentality. Asking questions or speaking against the narrative about topics including the likely origins of the covid virus, usefulness of PCR, risk to most of the population, benefits of early treatment, advantages of natural immunity, safety and efficacy of vaccines, pros and cons of masks/lockdowns, and the utility of vax passports created an environment where people were stigmatized, alienated or outright censored. Imagine a monetary system with features baked in to socially engineer how we live. For example:
Health: "You didn't take your booster… sorry, you're not allowed in public spaces."
Energy: "You used your energy allotment this month… sorry, your electric car won't start."
Food: "You ate too much meat this week… sorry, your money is only good for plants (or bugs)."
Savings: "If you don't take your rations soon… sorry, your money will expire at the end of the month."
Free Speech: "You shared info that we disagree with… sorry, our algorithm is fining you." (PayPal has already started doing this)
If CBDC ultimately becomes the new monetary system, its core features will make it so that world governments will no longer need something like a global health crisis to print money or close society. Lines of code can shape our behavior and ensure we're forced to stay home. The entire platform will be designed to expel labor that is no longer deemed necessary. While I initially believed the state-led pharmacological interventions were an isolated, acute threat in this era, it's become evident they were simply one tentacle in a much larger beast. Whatever forces are insinuating this direction on the world (looking your way, Davos), it's revealed itself to be unrelenting in its pursuit of perpetuating fear and power.
I'm well aware that this must sound insane, especially to anyone that hasn't paid attention to this trend for a while. A few years ago, I would have thought it was preposterous, but after witnessing the government's lies, deception, and grab for control, I've become fearful that this may be where we're headed.
When you consider that vaccine mandates had no medically justifiable purpose, it's entirely plausible that they were simply an onramp to normalize a "papers please" society. In NYC, where I lived until recently, most people accepted vaxports and loved the Excelsior Pass mobile app because it was convenient. How many will feel the same about digital money, which will undoubtedly come with its share of benefits?
Central Bank Digital Currency will enable governments to impose top-down control, a la the Chinese Social Credit Score. Some central bankers are even saying the quiet part out loud. Whether or not this is the program's objective, has there ever been a time in history when governments rejected the power they are given? At this stage, this isn't some tinfoil hat theorizing, either. There are many examples of how this type of finance-driven coercion is already underway.
This is just the tip of the iceberg, and it's global. As we saw with the lockdowns, China is the model emulated in the West. Like the creep towards health-related authoritarian measures, unelected globalists with financial interests lurk in the background.
I'd love to be wrong about all this. However, until there is evidence, we need to be suspicious of anyone perpetuating this dangerous path, regardless of their motivations.
For a deeper dive into this topic, I highly recommend this essay by Fabio Vighi about Long Covid Monetary Policy. Edward Dowd has also spoken extensively about the relationship between the monetary system and covid, including at this eye-opening presentation. Next, the excellent Maajid Nawaz has covered the drivers behind CBDC. Others, such as Marty Bent, Saifedean Ammous, and Allen Farrington, have been ahead of the curve in identifying these risks. I share their assessment in realizing that Bitcoin likely solves this.
If you have yet to notice, a primary theme of the last three-plus years (at least) is "freedom vs. control" so it's not hyperbole to suggest that the future must be decentralized if we want to ensure our children grow up in a free world.
The WHO: Our New Overlords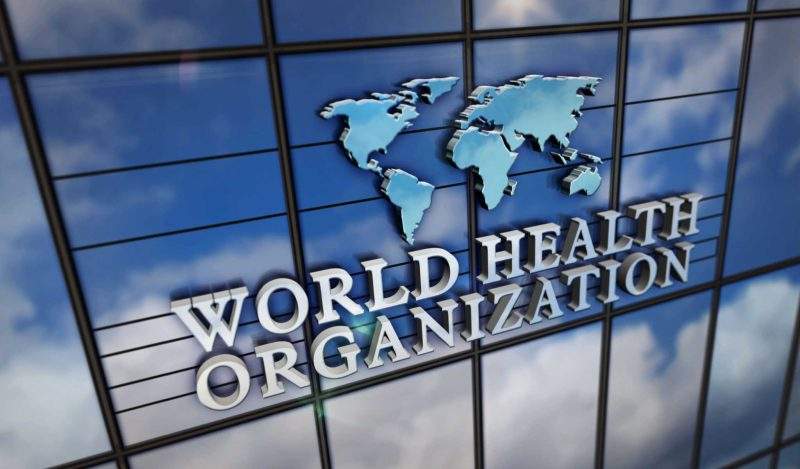 BY
JOHN MAC GHLIONN
According to its website, the World Health Organization (WHO), a specialized agency of the United Nations, "works worldwide to promote health, keep the world safe, and serve the vulnerable." In recent times, however, the organization has become a vehicle for corruption, deceit, and Chinese propaganda.
The WHO is an incredibly powerful organization with 194 member states. When the WHO speaks, the world listens. When the WHO decides on a plan of action, the world changes.
As the piece demonstrates, the WHO has aspirations of becoming even more powerful than it already is. If successful, the consequences could prove to be severe.
Last year, Henry I. Miller, a physician and molecular biologist, wrote a stinging piece that took direct aim at the WHO's "bungled response to the coronavirus." Miller, like so many others around the world, was particularly disillusioned about the "misplaced trust" placed in the Chinese Communist Party (CCP). As many readers no doubt recall, the CCP did its very best to conceal the COVID-19 outbreak that originated in Wuhan.
Because of the WHO's numerous failures, Miller argued persuasively that the United States, whose "funding of UN activities exceeds that of every other country," should refrain from financing the organization unless an "effective oversight and auditing entity" can be created to oversee operations.
In 2020, shortly after suspending financial support, the Trump administration began initiating a process to withdraw the United States from membership in the WHO. However, upon taking office in January 2021, President Joe Biden quickly reversed that decision and restored funding practices.
A few weeks after Miller's well-argued piece, Sen. Rick Scott (R-Fla.) introduced a bill designed to prevent the WHO from unilaterally imposing public health restrictions on the United States and violating the country's national sovereignty. The legislation came after the decision-making body of the WHO, the World Health Assembly, met to discuss a "pandemic treaty." If introduced, such a treaty would give the WHO far greater control over public health decisions in the United States.
Scott said: "The WHO's radical 'pandemic treaty' is a dangerous globalist overreach. The United States of America must never give more power to the WHO." He added that the bill would "ensure that public health matters in the country remain in the hands of Americans," and it needed to be passed immediately. It wasn't. It should have been.
From Jan. 9–13, clandestine meetings took place in Geneva, Switzerland. Those in attendance discussed the possibility of amending the WHO's International Health Regulations (IHR). For the uninitiated, the regulations are considered an instrument of international law, a legally binding agreement of basically every country in the world (except Liechtenstein) that calls on members to detect, evaluate, report, and respond to public health emergencies in a coordinated manner.
Michael Nevradakis, a senior reporter for The Defender, warned that if the proposed IHR amendments are made, then WHO members would essentially be stripped of their sovereignty. As Nevradakis previously reported, the IHR framework already allows Dr. Tedros Adhanom Ghebreyesus, the WHO director-general, "to declare a public health emergency in any country, without the consent of that country's government." The proposed amendments would give even more power to the director-general.
Francis Boyle, a professor of international law at the University of Illinois, told Nevradakis that the proposed changes could violate international law.
Boyle, a legitimate expert who played a pivotal role in drafting the Biological Weapons Anti-Terrorism Act of 1989, believes we are heading toward "a worldwide totalitarian medical and scientific police state," which the WHO directly controls. That's because the IHR regulations "are specifically designed to circumvent national, state and local government authorities when it comes to pandemics, the treatment for pandemics and also including in there, vaccines."
It's clear to Boyle that the WHO is preparing to adopt the regulations in May of 2023, just a few months from now.
The brilliant researcher James Roguski also shares Boyle's concerns. He claims that the WHO is attempting a global power grab by morphing from an advisory organization into what can only be described as a global law-enforcement agency. If introduced, the IHR changes, he suggested, "would institute global digital health certificates, dramatically increase the billions of dollars available to the WHO and enable nations to implement the regulations WITHOUT respect for the dignity, human rights and fundamental freedoms of people."
Although COVID-19 is now a distant memory for many, another pandemic, we're told, is just around the corner. When it comes, the WHO may very well be in a position to order you, dear reader, to do exactly what it wants, when it wants. If these amendments are made in May, resistance may prove to be utterly futile.
Reposted from Epoch Times
FOIA Doc Shows BioNTech Founders Postdated Start of C19 Vax Project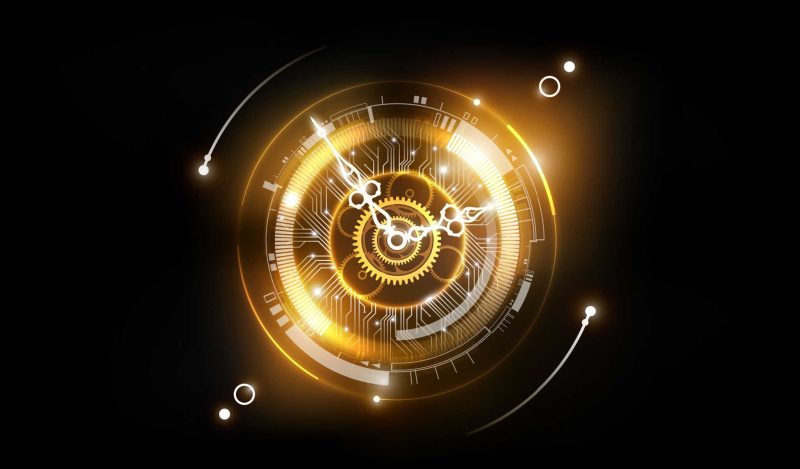 BY
ROBERT KOGON
As noted in my last article on BioNTech's "brazen" avoidance of safety testing of its Covid-19 vaccine, BioNTech founders Ugur Sahin and Özlem Türeci claim in their book The Vaccine that the company's Covid-19 vaccine project got underway on January 27, 2020. But documentary evidence released in response to a FOIA request (and included in the so-called "Pfizer documents") shows that this is not true and that the company had in fact already begun preclinical, i.e. animal, testing nearly two weeks earlier, on January 14.
BioNTech R&D STUDY REPORT No. R-20-0072 is available here. The report is also referenced and discussed in an FDA submission on the preclinical study program that is available here. The below screenshot shows the study dates from p. 8 of the report.
In the book, Sahin claims furthermore that he only even became interested in the outbreak in Wuhan on January 24, after reading an article in the German weekly Der Spiegel (p. 4) and/or a submission to The Lancet (p. 6). But look again at the study dates above. BioNTech had already completed the first preclinical study for its Covid-19 vaccine the day before!
January 24, 2020 was a Friday. On Sahin's account, he took the decision to launch his Covid-19 vaccine project over the weekend and unveiled his plans to his collaborators at BioNTech's headquarters in Mainz, Germany on the following Monday: January 27 (ch. 2 passim and p. 42; see screencap below).
Sahin claims (p. 33) that it was at this January 27 meeting that he asked BioNTech's animal testing team to prepare the preclinical program that was in fact already underway!
It should be noted that January 14, 2020, the start-date of the first preclinical study, was just two weeks after the first report of Covid-19 cases in Wuhan and just a day after the release of the full SARS-CoV-2 genome (drafts had been released previously).
BioNTech's first preclinical study was evidently prepared before publication of the genome and in anticipation of it. As explained in the summary of the study (p. 6), its purpose was to test BioNTech mRNA formulated in lipid nanoparticles produced by the Canadian firm Acuitas. But the mRNA was here encoding a proxy antigen (luciferase), not the spike protein of SARS-CoV-2 that would later serve as the target antigen.
The study looked at both biodistribution and immune system activation. As the FDA submission on the preclinical program puts it, "Platform properties that support BNT162b2 were initially demonstrated with non-SARS-CoV-2 antigens" (2.4 NONCLINICAL OVERVIEW, p. 7).
In The Vaccine, which was written with the journalist Joe Miller, Sahin and Türeci talk about the need to obtain the Acuitas lipids, which, they say, were more suitable for intramuscular injection than BioNTech's own in-house lipids. But, again, they postdate the matter. Thus, on p. 52, we read: "The missing piece was still Acuitas, who had not yet consented to the use of their lipids. Then, on the morning of Monday 3 February, [Acuitas CEO] Tom Madden offered his help." But BioNTech was already running tests using the Acuitas lipids three weeks earlier!
Furthermore, BioNTech was not able to formulate its mRNA into the lipids itself, but depended on the Austrian company Polymun to do this for it. As noted in The Vaccine (p.51), Polymun's facilities are an 8-hour drive from BioNTech's headquarters in Mainz. In the book, Sahin and Türeci describe the first batch of mRNA for the vaccine tests proper being packed up and driven by car to Polymun outside Vienna: "A couple of days later, a small Styrofoam box containing frozen vials full of vaccine would be driven back over the border to BioNTech" (pp. 116-117).
But presumably this same back-and-forth had to have occurred with the mRNA encoding the luciferase. This means that as a practical matter "Project Lightspeed" must have gotten underway even earlier: at least several days before the January 14 start date of the study.
Why did Sahin and Türeci postdate the launch of their Covid-19 vaccine project in their book? Well, undoubtedly because the actual start date – and we do not know when exactly the actual start date was – would have seemed far too soon. Based on the above considerations, it must have been at the latest just days after the first December 31, 2019 report of Covid-19 cases in Wuhan.