Fringe controversy: Performers weighing how to balance spontaneity with consent
CALGARY — When a performer at a Fake Mustache Drag King Troupe show sits in the lap of an audience member, the goal is to elicit shock from everyone in the bar except the person being cosied up to.
James Demers, who manages the Calgary group, said someone is planted in the audience or the artist sets ground rules with a patron ahead of time.
"If there's going to be physical contact, we'd like people to be upfront about that," he said. "The spontaneity makes for a great show, but we don't ever want to make someone uncomfortable."
Earlier this week, a performer at the Edmonton Fringe theatre festival sparked controversy after he pulled an audience member on stage during a racy variety show, grabbed him from behind and unbuttoned his shirt without consent. The man was so upset that he reported it to police, but no charges were laid.
Mike Delamont, who was in character as the "Scottish Drag Queen," apologized and said he stopped as soon as he realized the man wasn't on board. Delamont also said he's volunteered for sensitivity training.
The Fringe has said he won't be in Late Night Cabaret shows for the remainder of the festival.
At Fake Mustache shows, a bigger concern is keeping performers safe from drunk and grabby audience members, Demers said. Patrons are told ahead of time to follow a performer's signals when tipping if it gets too touchy.
He said consent has always been discussed among theatre performers.
"What has changed with the #MeToo movement is that we are now having these conversations with the general public."
Lara Schmitz, a producer for the Dirty Laundry improvised live soap opera show in Calgary, said it's not anything-goes in improv.
"Improv does not get any exception in the understanding of consent and respect," she said.
"Those help to create stronger improvisations — and that is crucial to having a strong ensemble that can trust each other enough to play."
She said actors are encouraged to seek consent while they're in character — asking "may I kiss you" to their on-stage love interests instead of just going in for a smooch.
"If the person says no, you don't kiss them."
Sara Simpson, a co-artistic director at the Kinkonauts Improv Laboratory in Calgary, said performers have to silence their inner censors, but listen to their inner editors.
"If you judge yourself while you're performing, you'll just be silent on stage and nothing will be good enough," she said.
"You still need to not be a jerk."
In the rare instances when the Kinkonauts have an audience member come up on stage, they never pick the person whose hand is being reluctantly forced into the air by a friend, she said. They also won't indulge people in the audience who yell obscene, offensive things for laughs and attention.
Before every show, she said, Kinkonauts tell their fellow troupe members what is and isn't OK. That could mean not wanting to be touched in a certain part of their body or partaking in an overly violent scene.
"That might change from day to day," she said. "It might change based on who I'm performing with."
Actively seeking consent does not equal prudishness, she suggested, recalling one scene where an all-women troupe clutched each other's breasts in a chain.
"In the context of the scene and in the context of these long-standing relationships with these people, it worked, and it was great and it was empowering and it brought the house down."
Lauren Krugel, The Canadian Press
Spanish museum returns 2 paintings looted by Nazis to Poland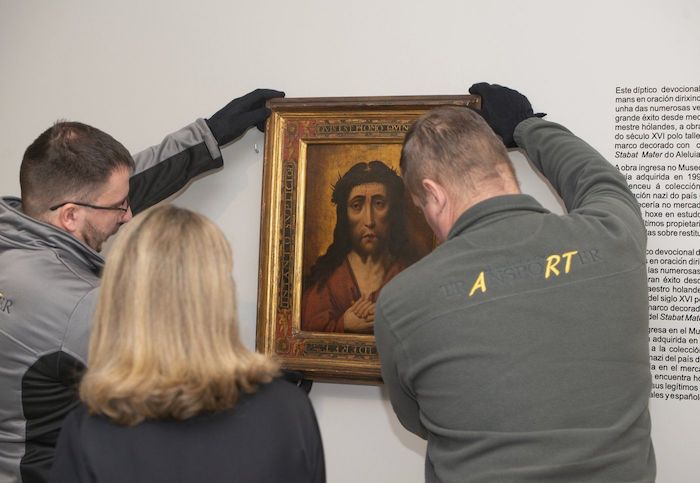 MADRID (AP) — A museum in northwest Spain returned two 15th-century paintings to Polish officials on Wednesday after it was determined that they had been looted by Nazi German forces during World War II.
The paintings "Mater Dolorosa" (Mother of Sorrows) and "Ecce Homo" were handed over to a delegation from Poland's culture ministry. According to Spain's Museum of Pontevedra, the works were originally believed to be by Dieric Bouts, a Flemish master born in the Dutch town of Haarlem, but now they are attributed to a member of his school or group.
The museum said that in 2020 Polish officials made it aware that the works had been looted by Nazi forces. The museum quickly decided to send them back to Poland, but the completion of official permits for the transfer had delayed it until now.
Nazi forces stole the works from the Czartoryski collection in Gołuchów when the city was occupied by the German military in WWII, Polish officials said. They appeared in Madrid in 1973 and had been in the Pontevedra museum since 1994 when they were acquired among over 300 works purchased from a Spanish private collector.
Poland saw much of its cultural patrimony destroyed or looted during the country's wartime occupation by Nazi Germany and the Soviet Union, and about 500,000 items remain missing.
The country has been making efforts to recover as much as possible. The Culture Ministry has a division for looted art that keeps a database of missing objects and scours foreign collections and auctions. When they locate a looted Polish painting, book or other object, they inform the law enforcement officials of that country.
___
AP writer Vanessa Gera in Warsaw contributed to this report.
Nominate an Alberta artist or arts collective for 2023 Distinguished Artist Award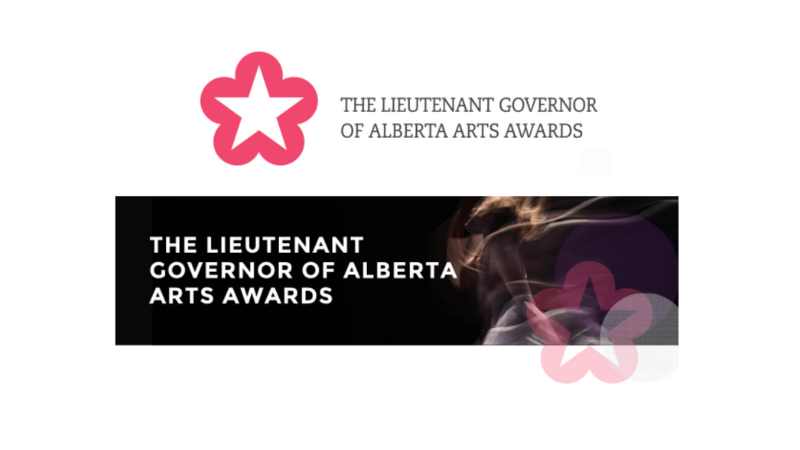 Since the program's launch in 2005, 23 Lieutenant Governor of Alberta Distinguished Artists have been awarded this title, along with a $30,000 prize, a two-week residency at the Banff Centre's Leighton Artist Studios, and a profile video on the artist. The awards were founded to highlight and celebrate Alberta's rich artistic talent – and we know there is so much to celebrate here!
The Lieutenant Governor of Alberta Distinguished Artists have impacted a wide range of arts disciplines provincially, nationally and internationally. Our Distinguished Artists include architect Douglas Cardinal – puppeteer Ronnie Burkett – visual artists Jane Ash Poitras, Alex Janvier, Peter von Tiesenhausen – sculptor Katie Ohe – composer John Estacio – dance choreographer Vicki Adams Willis – sopranist Frances Ginzer – authors Aritha van Herk, Rudy Wiebe – poet Alice Major, and theatre collectives One Yellow Rabbit and Old Trout Puppet Workshop – plus others! Check out our profiles of Alberta's Distinguished Artists at artsawards.ca
The Lieutenant Governor of Alberta Distinguished Artist Award is Alberta's most prestigious recognition of outstanding achievement in the arts. This award recognizes:
The highest degree of artistic excellence.
Career achievement; and/or significant body of work; and/or breakthrough contribution, including pushing the boundaries of the art from.
Significant impact on the arts in Alberta.
Help us celebrate Alberta's artists by nominating one or more artists for the 2023 Distinguished Artist Award. If you have nominated someone in the past who has not yet been recognized we welcome your updated re-submission.
This award has lifted our artistic spirit and propelled our work through the affirmation of our peers and our audience, and it has humbled us to be counted among such amazing talent – in this way we are driven to work harder and to reach further, to push the limits of art in Alberta.