Freedom Convoy leader Tom Mararazzo announces the end of the official Ottawa protest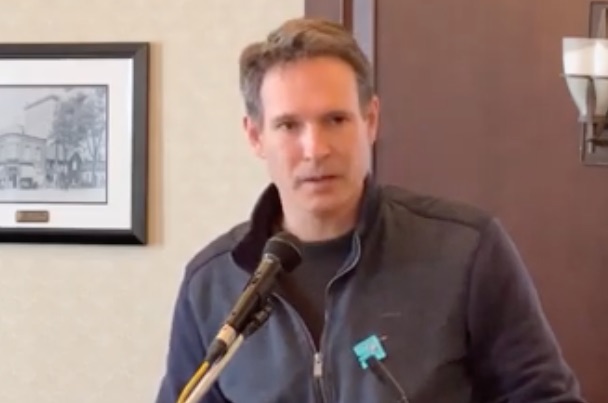 Freedom Convoy leader Tom Marazzo held a press conference Saturday afternoon in Ottawa
Fauci and the CIA: A New Explanation Emerges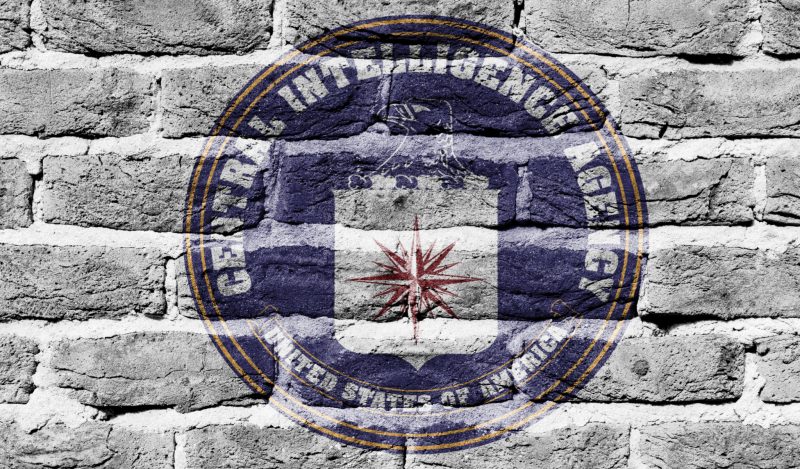 BY
JEFFREY A. TUCKER
Jeremy Farrar's book from August 2021 is relatively more candid than most accounts of the initial decision to lock down in the US and UK. "It's hard to come off nocturnal calls about the possibility of a lab leak and go back to bed," he wrote of the clandestine phone calls he was getting from January 27-31, 2020. They had already alerted the FBI and MI5.
"I'd never had trouble sleeping before, something that comes from spending a career working as a doctor in critical care and medicine. But the situation with this new virus and the dark question marks over its origins felt emotionally overwhelming. None of us knew what was going to happen but things had already escalated into an international emergency. On top of that, just a few of us – Eddie [Holmes], Kristian [Anderson], Tony [Fauci] and I – were now privy to sensitive information that, if proved to be true, might set off a whole series of events that would be far bigger than any of us. It felt as if a storm was gathering, of forces beyond anything I had experienced and over which none of us had any control."
At that point in the trajectory of events, intelligence services on both sides of the Atlantic had been put on notice. Anthony Fauci also received confirmation that money from the National Institutes of Health had been channeled to the offending lab in Wuhan, which meant that his career was on the line. Working at a furious pace, the famed "Proximal Origin" paper was produced in record time. It concluded that there was no lab leak.
In a remarkable series of revelations this week, we've learned that the CIA was involved in trying to make payments to those authors (thank you whistleblower), plus it appears that Fauci made visits to the CIA's headquarters, most likely around the same time.
Suddenly we get some possible clarity in what has otherwise been a very blurry picture. The anomaly that has heretofore cried out for explanation is how it is that Fauci changed his mind so dramatically and precisely on the merit of lockdowns for the virus. One day he was counseling calm because this was flu-like, and the next day he was drumming up awareness of the coming lockdown. That day was February 27, 2020, the same day that the New York Times joined with alarmist propaganda from its lead virus reporter Donald G. McNeil.
On February 26, Fauci was writing: "Do not let the fear of the unknown… distort your evaluation of the risk of the pandemic to you relative to the risks that you face every day… do not yield to unreasonable fear."
The next day, February 27, Fauci wrote actress Morgan Fairchild – likely the most high-profile influencer he knew from the firmament – that "be prepared to mitigate an outbreak in this country by measures that include social distancing, teleworking, temporary closure of schools, etc."
To be sure, twenty-plus days had passed between the time Fauci alerted intelligence and when he decided to become the voice for lockdowns. We don't know the exact date of the meetings with the CIA. But generally until now, most of February 2020 has been a blur in terms of the timeline. Something was going on but we hadn't known just what.
Let's distinguish between a proximate and distal cause of the lockdowns.
The proximate cause is the fear of a lab leak and an aping of the Wuhan strategy of keeping everyone in their homes to stop the spread. They might have believed this would work, based on the legend of how SARS-1 was controlled. The CIA had dealings with Wuhan and so did Fauci. They both had an interest in denying the lab leak and stopping the spread. The WHO gave them cover.
The distal reasons are more complicated. What stands out here is the possibility of a quid pro quo. The CIA pays scientists to say there was no lab leak and otherwise instructs its kept media sources (New York Times) to call the lab leak a conspiracy theory of the far right. Every measure would be deployed to keep Fauci off the hot seat for his funding of the Wuhan lab. But this cooperation would need to come at a price. Fauci would need to participate in a real-life version of the germ games (Event 201 and Crimson Contagion).
It would be the biggest role of Fauci's long career. He would need to throw out his principles and medical knowledge of, for example, natural immunity and standard epidemiology concerning the spread of viruses and mitigation strategies. The old pandemic playbook would need to be shredded in favor of lockdown theory as invented in 2005 and then tried in Wuhan. The WHO could be relied upon to say that this strategy worked.
Fauci would need to be on TV daily to somehow persuade Americans to give up their precious rights and liberties. This would need to go on for a long time, maybe all the way to the election, however implausible this sounds. He would need to push the vaccine for which he had already made a deal with Moderna in late January.
Above all else, he would need to convince Trump to go along. That was the hardest part. They considered Trump's weaknesses. He was a germaphobe so that's good. He hated Chinese imports so it was merely a matter of describing the virus this way. But he also has a well-known weakness for deferring to highly competent and articulate professional women. That's where the highly reliable Deborah Birx comes in: Fauci would be her wingman to convince Trump to green-light the lockdowns.
What does the CIA get out of this? The vast intelligence community would have to be put in charge of the pandemic response as the rule maker, the lead agency. Its outposts such as CISA would handle labor-related issues and use its contacts in social media to curate the public mind. This would allow the intelligence community finally to crack down on information flows that had begun 20 years earlier that they had heretofore failed to manage.
The CIA would hobble and hamstring the US president, whom they hated. And importantly, there was his China problem. He had wrecked relations through his tariff wars. So far as they were concerned, this was treason because he did it all on his own. This man was completely out of control. He needed to be put in his place. To convince the president to destroy the US economy with his own hand would be the ultimate coup de grace for the CIA.
A lockdown would restart trade with China. It did in fact achieve that.
How would Fauci and the CIA convince Trump to lock down and restart trade with China? By exploiting these weaknesses and others too: his vulnerability to flattery, his desire for presidential aggrandizement, and his longing for Xi-like powers over all to turn off and then turn on a whole country. Then they would push Trump to buy the much-needed personal protective equipment from China.
They finally got their way: somewhere between March 10 or possibly as late as March 14, Trump gave the go ahead. The press conference of March 16, especially those magical 70 seconds in which Fauci read the words mandating lockdowns because Birx turned out to be too squeamish, was the great turning point. A few days later, Trump was on the phone with Xi asking for equipment.
In addition, such a lockdown would greatly please the digital tech industry, which would experience a huge boost in demand, plus large corporations like Amazon and WalMart, which would stay open as their competitors were closed. Finally, it would be a massive subsidy to pharma and especially the mRNA platform technology itself, which would enjoy the credit for ending the pandemic.
If this whole scenario is true, it means that all along Fauci was merely playing a role, a front man for much deeper interests and priorities in the CIA-led intelligence community. This broad outline makes sense of why Fauci changed his mind on lockdowns, including the timing of the change. There are still many more details to know, but these new fragments of new information take our understanding in a new and more coherent direction.
Why the Secrecy Over Vaccine Contracts?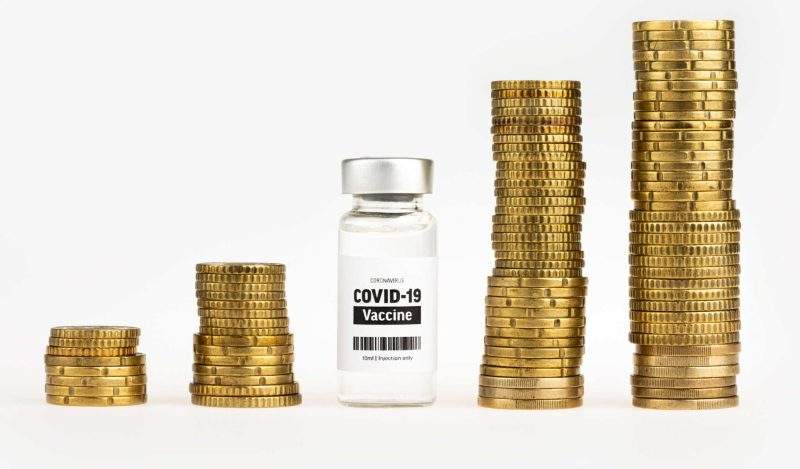 BY
MARYANNE DEMASI
Major international governments have signed multibillion-dollar legal contracts with drug companies in order to secure access to covid-19 vaccines.
But the drug companies and governments have refused to divulge details, saying the information is "commercial in confidence."
In 2021, we got our first peek at contracts between Pfizer and various international countries after they were leaked to The Bureau of Investigative Journalism and US consumer group Public Citizen.
"The contracts offer a rare glimpse into the power one pharmaceutical corporation has gained to silence governments, throttle supply, shift risk and maximise profits in the worst public health crisis in a century," said Zain Rizvi, author of the Public Citizen report.
Pfizer was accused of "bullying" governments during contract negotiations, asking some Latin American countries to put up sovereign assets, such as embassy buildings and military bases, as a guarantee against the cost of any future legal cases.
High court decision
Last month, a South African NGO called Health Justice Initiative won a high court challenge to gain access to all of South Africa's covid-19 vaccine contracts.
Tony Nikolic, an Australian solicitor from law firm Ashley, Francina, Leonard & Associates, reviewed the Pfizer contract and says it reads like South Africa was "held to ransom" over the deal.
"It's a one-sided contract. Pfizer gets all of the profits and none of the risks," says Nikolic. "It's akin to extortion, there's absolutely no liability for the vaccine manufacturer in terms of injuries that may arise from their product."
The South African government agreed to "indemnify, defend and hold harmless" Pfizer and all its affiliates from "any and all suits, claims, actions, demands, losses, damages, liabilities settlements, penalties, fines, costs and expenses" arising from the vaccine.
It also says the government will "create, dedicate, and maintain a no-fault compensation fund sufficient to undertake and completely fulfil the indemnification obligations….. for damage, injury, or harm arising out of, relating to, or resulting from the development, administration, or use of the vaccine."
Nikolic says, "It's like the manufacturers could ask for anything they wanted. There was such panic at the time and images in the media of people dying in the streets created a real sense of fear and insecurity around the world."
The protection against liability is not only in place for the initial vaccine formulation, but for "any or all related strains, mutations, modifications or derivatives of the foregoing that are procured by Purchaser."
"What this means," explains Nikolic, "is that Pfizer can modify its vaccine to match whatever variants emerge, and still have all the same protections against liability. This is nothing more than a cash cow for Pfizer, they are privatising the profits, whilst socialising the costs."
Pfizer charged the South African government $10 per dose, which is nearly 33 percent more than the $6.75 "cost price" it reportedly charged the African Union.
"In my view, this is why Pfizer wants the details kept secret, so that it can protect the various price differences between countries. It's classic price gouging with a predatory twist, that is why procurement transparency is essential," says Nikolic.
Long-term safety?
The contract states "the long-term effects and efficacy of the vaccine are not currently known and that there may be adverse effects of the Vaccine that are not currently known."
Nikolic says this is in stark contrast to the public health messages at the time.
"We had politicians and key opinion leaders telling people that the vaccines were 'safe and effective' when the procurement contracts themselves did not make such claims," says Nikolic.
"The contract clearly indicates that adverse effects were unknown at the time of signing. The burden of proof should never have been on the people to prove the vaccine was unsafe, it should have been on the manufacturer to prove the vaccine was safe," he adds.
Nikolic has spent the last two years trying to access the procurement contracts signed by the Australian Government.
"Australians are still in the dark about what is contained within these contracts. We know it gave liability protection to the vaccine manufacturers like other countries, but that's the extent of it," says Nikolic.
"We need to know what our politicians knew at the time of signing the deal. And we need to know how much money we, the taxpayer, spent for a vaccine that turned out to be far less safe or effective than promised,' he adds.
In a recent Australian Senate committee hearing, Queensland Senator Malcolm Roberts grilled Pfizer executives under oath about the indemnity clauses in its contract with the Australian government, but Pfizer refused to give details.
"The contents of Pfizer's contract with the Australian Government remains confidential," said Pfizer Australia's medical director Krishan Thiru.
In 2021, Nikolic mounted a legal challenge against covid-19 vaccine mandates in the NSW Supreme Court where he tried to subpoena the Pfizer contract, but his request was blocked.
Undeterred, Nikolic submitted an FOI request to the Australian Department of Health.
The FOI request, however, was denied because the contracts "contain information that is confidential in nature" such as "trade secrets and commercially valuable information." It stated:
"The documents contain commercial information regarding the procurement of vaccines to Australia. The documents contain information specifically relevant to the unique commercial arrangements between the department and third parties, including indicative prices, payment terms, professional indemnity, ongoing funding measures, manufacturing details and production measures."
Nikolic says, "It's unethical, potentially unlawful and immoral for them to argue that the right to preserve commercial confidence overrides the right for public safety, it just doesn't make sense."
He adds, "It just boggles the mind how governments just rolled over and entered into agreements with companies like Pfizer that have a long track record of breaching the False Claims Act resulting in billion-dollar criminal and civil liability."
Reposted from the author's Substack