Former head of Alberta Human Rights Commission suing justice minister over dismissal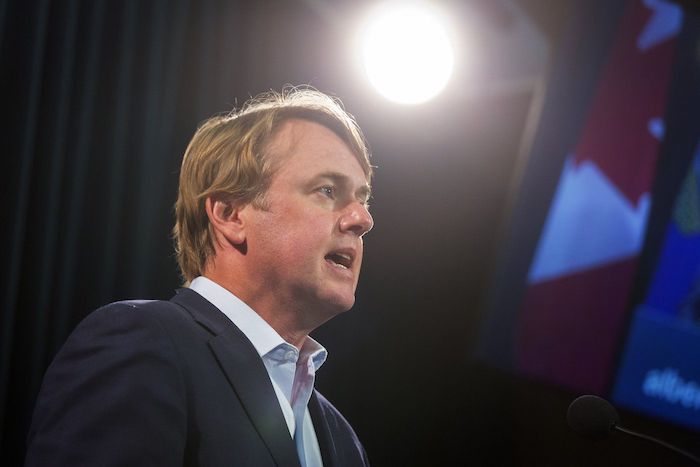 By Bob Weber in Edmonton
The former head of the Alberta Human Rights Commission is suing the province's justice minister for wrongful dismissal, claiming Tyler Shandro caved in to carefully orchestrated political pressure.
Collin May's statement of claim alleges members and supporters of the Opposition New Democratic Party feared May would expose sexual harassment problems at the commission that occurred when they were in government.
"This made the plaintiff a threat, and he was subsequently targeted by political opponents weeks before he was scheduled to start his term as chief," the document says.
New Democrat justice critic Irfan Sabir called the charges a distraction.
"Collin May published overtly racist and Islamophobic views," he said in an email Tuesday.
"The UCP government belatedly held him accountable for that. Mr. May's innuendo is merely an attempt to distract from his own behaviour."
May, a Calgary lawyer, was hired as chief of the commission on May 25.
Questions about his appointment began almost immediately. Some criticized his lack of experience in human rights law and others pointed to a book review he wrote in 2009 in which he quoted statements saying Islam was a fundamentally violent religion.
That review drew concerns from the National Council of Canadian Muslims. Members of the NDP caucus also called for May's resignation.
The statement of claim accuses NDP supporters of stockpiling May's book review years ago, then carefully co-ordinating and managing the public outcry against him to engineer his removal.
"The NDP were clearly co-ordinated for the purpose of smearing the plaintiff's character," the document says.
It goes on to allege the New Democrats went after May because they were afraid he would renew sexual harassment allegations against two senior members of the commission who had been appointed by NDP leader and then-premier Rachel Notley.
"(May) learned that there was also a culture of pervasive sexual harassment within the NDP during Notley's time as premier," says the claim.
"Notley therefore could not afford to have the public learn that … her own appointees had also allowed for a culture of pervasive sexual harassment and bullying."
The document says Shandro neither defended May nor emphasized that the commission is an arm's length agency, which he has no direct control over. In fact, it alleges senior officials in Shandro's office were so insistent on getting May to apologize for statements he says he didn't make that May had to block their numbers on his cellphone.
As well, the lawsuit alleges May was forbidden from meeting with Muslim organizations by Muhammad Yaseen, Alberta's associate minister of immigration and multiculturalism. It says May was told to wait to await ministerial direction, which never came.
"Minister Shandro's office was heavily involved in facilitating the smear campaign against Collin May," said May's lawyer Kathryn Marshall in an interview.
The situation got so bad that May received threatening phone calls at his home. May's law firm removed his phone number from its website and for four days in July, the lawsuit says, May and his partner were afraid to leave their Calgary home.
"The (commission) and the defendant did nothing to support (May) during this difficult time," the lawsuit says.
It says that on Sept. 15, May got a letter telling him his job was over on a "without cause" basis.
A spokesman for Shandro declined to comment, saying the matter is before the courts.
Marshall said May had signed a five-year contract on the same basis as any other civil servant and was not given the basic rights he was due under Canadian law.
"It's not about deflecting criticism or playing political games," she said. "This is about getting my clients' rights enforced.
"(The government) fired him and are now falsely alleging he resigned."
The lawsuit seeks to recover the money May would have earned over the five-year term as well as damages to his reputation — about $2.1 million.
The allegations in the statement of claim have not been tested in court.
This report by The Canadian Press was first published Oct. 4, 2022.
— Follow Bob Weber on Twitter at @row1960
Alberta to bring in another five million bottles of children's pain medication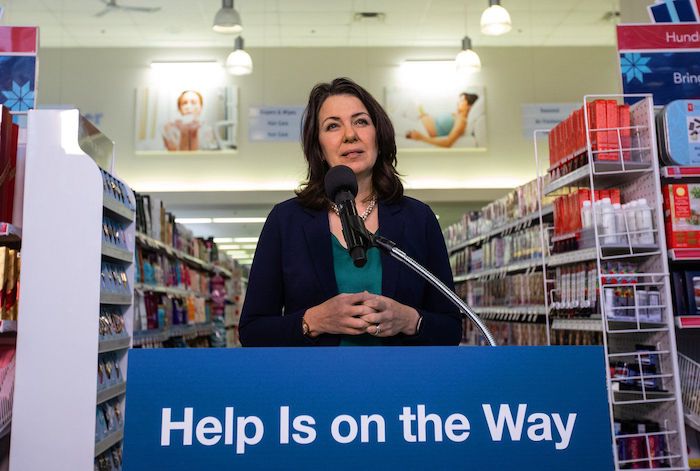 The Alberta government says it has secured another five million bottles of children's medication to manage fever and pain.
Premier Danielle Smith says the government is working with Alberta Health Services and Health Canada to bring in the pediatric acetaminophen and ibuprofen.
Parents across Canada have been scrambling to manage their children's fever and pain as rates of respiratory syncytial virus, or RSV, and influenza skyrocket amid a dire shortage of the medications.
Smith says overwhelmed parents can feel confident the government is moving as quickly as it can to bring in the medication and get it to pharmacies across the province.
The federal government also imported one million units of children's acetaminophen — commonly known as Tylenol — across the country late last month.
Health Canada has distributed the children's Tylenol to retailers and has also sent children's ibuprofen — commonly known as Advil — to hospitals.
This report by The Canadian Press was first published Dec. 6, 2022.
CannTrust CEO was warned over illicit pot growing: former compliance worker
TORONTO — A former director of quality and compliance at CannTrust Holdings Inc. says he warned the company's chief executive that Health Canada could levy penalties if the firm grew pot in unlicensed rooms at its Niagara, Ont. facility.
In the months leading up to Health Canada finding pot growing in unlicensed rooms, Graham Lee said Tuesday that he told Peter Aceto he couldn't say what the exact consequences could be, but knew the government regulator had previously issued warning letters and handed out penalties.
For example, Lee said Health Canada reviewed CannTrust's inventory more extensively after it discovered the company using a storage facility at its Vaughan, Ont. location contrary to licensing.
"In general, Health Canada was there every day checking up on the inventory," Lee recalled.
His comments were made at the Old City Hall courthouse in Toronto in response to questioning from Dihim Emami, a lawyer representing the Ontario Securities Commission (OSC) in a case aiming to prove Aceto and other former CannTrust executives are guilty of several offences related to unlicensed growing at the Niagara facility.
Aceto, former CannTrust chairman Eric Paul and former vice-chairman Mark Litwin have pleaded not guilty to fraud and authorizing, permitting or acquiescing in the commission of an offence.
Litwin and Paul are also facing insider trading charges, and Litwin and Aceto are charged with making a false prospectus and false preliminary prospectus.
The OSC and Royal Canadian Mounted Police allege Litwin, Aceto and Paul did not disclose to investors that about 50 per cent of the growing space at CannTrust's Pelham, Ont. facility in the Niagara area was not licensed by Health Canada. They say the men used corporate disclosures to assert that they were compliant with regulatory approvals.
They also allege that Litwin and Aceto signed off on prospectuses used to raise money in the U.S., which stated that CannTrust was fully licensed and compliant with regulatory requirements, and that Litwin and Paul traded shares of CannTrust while in possession of material, undisclosed information regarding the unlicensed growing.
The men no longer work for CannTrust and their lawyers are arguing their clients are all innocent.
Frank Addario, Aceto's lawyer, previously told The Canadian Press his client was hired because of his financial acumen and track record. Before his time at CannTrust, Aceto was the president and chief executive of ING Direct Canada.
Addario also pointed out that CannTrust was subject to inspections and financial audits that uncovered no material issues.
"The evidence will show Peter Aceto behaved legally and with integrity during his time at CannTrust," Addario said in an email.
However, Lee testified Monday that the growth of cannabis in unlicensed rooms was "very openly discussed" at the pot company.
"There was no hiding this. There was no denial of this," he said.
On Tuesday, he reinforced those allegations, describing how he brought up his concerns about unlicensed activity during at least one meeting in winter 2019 that he recalled Aceto attended.
"I noticed that no one in the room was referring to or cognizant of the fact that these were unlicensed areas, so I reminded them," Lee said.
This report by The Canadian Press was first published Dec. 6, 2022.
Tara Deschamps, The Canadian Press