Fight for fewer words: Pierre Poilievre promises new law against government jargon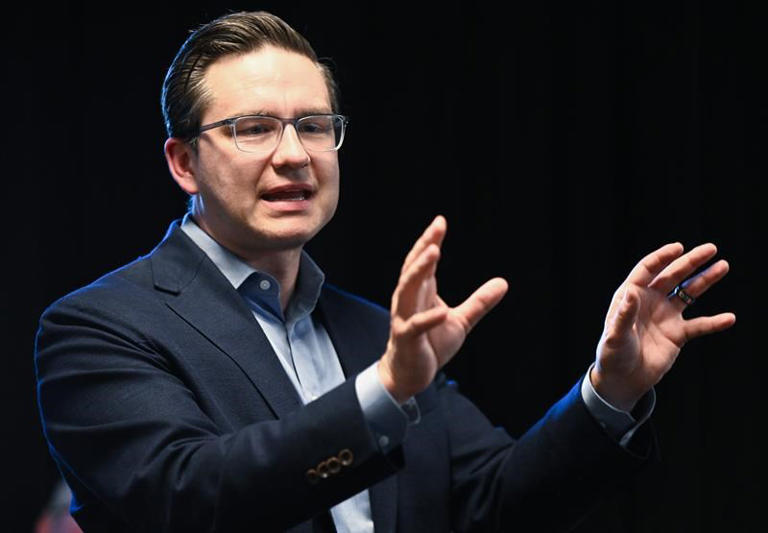 OTTAWA — Pierre Poilievre is waging one of his final battles in the Conservative leadership race — one in which even his main rival is onside.
His latest target? The jargon used by the federal bureaucracy.
In a video posted to social media on Thursday, the apparent front-runner promises to enact a "Plain Language Law" that he says would bring an end to government jargon, including in legislative documents.
'Poilievre began his announcement by invoking the words of Antoine de Saint-Exupéry, the famous French author of "The Little Prince," who once wrote a line about perfection.
"Perfection is achieved not when there is nothing left to add, but when there is nothing left to subtract," Poilievre said.
"Unfortunately," he continued, "our governments do nothing but add and add and add paperwork and forms and endless red tape."
Poilievre said his new law would ensure government publications are instead written in simple, straightforward sentences,but he didn't explain how such a law would work — or how the bill itself would be written without using jargon.
The law would also empower the auditor general to scan government publications for the presence of bureaucratese, he says, and provide Canadians with a government website where they can report any gibberish.
He said the law would also make it a job requirement for the government to hire writers that can write plainly and adapt bilingual language training for public servants to ensure they learn the most easy-to-understand words.
As for why it's needed, Poilievre argues government documents, including forms, are needlessly complicated because the bureaucrats who write them use overly technical language, which creates hurdles for small businesses that have to read them.
All that time spent trying to understand what the documents say adds up, he says.
The federal government already has a policy about how its communications should sound, with rules stating its messages must be non-partisan and clear. The policy came into effect in 2016, early on in Prime Minister Justin Trudeau's tenure.
Former U.S. President Barack Obama also made simplifying language a priority during his first tenure in the White House, signing the Plain Writing Act in 2010.
Poilievre's announcement Thursday sparked a rare moment of agreement with Jean Charest, the former Quebec premier whom Poilievre has lambasted throughout the race for being out of touch with the current party.
In a short statement, Charest spokeswoman Laurence Tôth wrote: "We welcome this policy announcement."
Tasha Kheiriddin, one of his campaign co-chairs, said that while she likes the idea in principle, she believes enacting a law to simplify the language of government would only result in more bureaucracy.
It's "more government to simplify government, which I find a strange approach for Mr. Poilievre to take," she said.
Poilievre's fight for fewer words appears to be one he takes personally, as he complained about politicians' use of jargon in a speech given more than a decade ago.
Back in 2009, when the prominent Tory only had five years of being a member of Parliament under his belt, he advised young conservatives on the value of learning to communicate as a way to advance their political careers.
Poilievre, who now boasts one of the largest social media followings in Canadian politics, complained then about how few people on Parliament Hill knew how to write and speak in a way that everyday Canadians could understand.
"It is not their responsibility to decipher excessively verbose language," he said of voters.
Poilievre instructed his 2009 audience that the best way to learn to communicate plainly is to write for newspapers — which take complex ideas and use simple language to explain them to readers — and knock on doors.
Poilievre's skill as a communicator is one of the reasons his supporters say they are backing him. His campaign says it sold more than 300,000 memberships and many Conservatives expect he will be elected the party's next leader Sept.10.
Voting results will be announced that evening at a convention in Ottawa.
The party announced Thursday the event will feature a familiar face as a special guest speaker: Peter MacKay.
The former cabinet minister is an elder statesman in the movement, the party says, having led the erstwhile federal Progressive Conservative party into a merger with the Canadian Alliance in 2003, which birthed the modern-day Conservative Party of Canada.
MacKay decided against joining the leadership race this year, saying he was still paying down campaign debts from the 2020 leadership contest, which he lost to former leader Erin O'Toole.
This report by The Canadian Press was first published Sept. 1, 2022.
Stephanie Taylor, The Canadian Press
StatCan report casts clouds on claims of a widespread labour shortage in Canada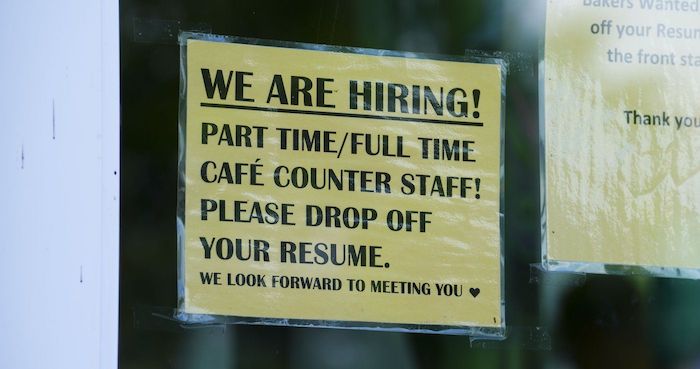 A new report is casting doubt on the idea that Canada is facing a widespread labour shortage, bolstering arguments by labour economists who say the country has more than enough workers. A sign for help wanted is pictured in a business window in Ottawa on Tuesday, July 12, 2022. THE CANADIAN PRESS/Sean Kilpatrick
By Nojoud Al Mallees in Ottawa
A new report is casting doubt on the idea that Canada is facing a widespread labour shortage and bolsters the arguments by some labour economists that high job vacancies aren't due to a shortage of workers.
The Statistics Canada analysis finds there are no labour shortages for jobs that require high levels of education, suggesting other factors, such as a mismatch in skills and pay, might be to blame for a high number of empty positions.
In the aftermath of the COVID-19 pandemic, labour shortages have grasped headlines from coast to coast as businesses have advertised more job openings than ever. Job vacancies skyrocketed to more than one million at one point last year.
The perceived countrywide labour shortage has put pressure on governments to help businesses find workers, including by increasing Canada's immigration targets.
But the report published this week compares unemployment and job vacancies by education level and paints a more nuanced picture of the labour market.
"Things look really different depending on whether you look at vacancies that require a high level of education, versus those that require a high school diploma or less," said René Morissette, the assistant director of social analysis and modelling division at the federal agency.
The report, which looked at labour data between 2016 and 2022, found for jobs requiring a bachelor's degree or higher education, there were always fewer jobs available than people to fill them.
For example, there were 113,000 vacant positions requiring a bachelor's degree or higher education in the fourth quarter of 2022, but 227,000 individuals who held such an education were unemployed during the same period.
But for positions that required a high school diploma or less, the shortage of workers only started in the third quarter of 2021.
Morissette said the findings don't mean that there are no labour shortages in some markets, but shortages may not be as extensive as previously assumed.
"It's certainly conceivable that there are local shortages in some in some positions," Morissette said. "What we're saying is that the shortages may not be as widespread as initially assumed in the early discussions about the high vacancy rates in Canada."
For employers trying to fill vacancies that require a post-secondary education, the report says their hiring challenges cannot be attributed to a lack of workers available with those qualifications.
Instead, the difficulties may be the result of a mismatch in skills required for the job and those possessed by candidates. Another factor could be that employers aren't offering wages that are on par with what job seekers expect.
The report also casts doubt on the hiring challenges facing firms trying to recruit workers with lower levels of education.
"The degree to which these job vacancies can be attributed to labour shortages in specific low-skilled occupations instead of relatively low-wage offers and fringe benefits or other factors remains an open question," the report says.
Jim Stanford, an economist and the director of the Centre for Future Work, says the report from Statistics Canada busts "long-standing myths" about labour shortages in the country.
"If you were really short of labour, and you couldn't find someone to do that minimum wage job at a McDonald's restaurant, then why aren't they either increasing the wage or trying to replace the work with machinery?" Stanford said.
"Neither are happening, which suggests to me that employers in general are quite happy with the current state of affairs, no matter how much they complain about labour being in short supply."
So what explains the high number of job vacancies?
Morissette said for low-skilled industries, businesses may be choosing to keep wages low and accept higher vacancy rates.
"For employers that have negligible training costs, a human resource strategy that combines relatively low wages with high worker turnover and some vacancies might actually … maximize profits," he said.
The federal government has kept an open ear to business groups raising alarm bells about labour shortages.
In the fall, Ottawa announced new immigration targets that would see the country welcome 500,000 immigrants annually by 2025. Immigration Minister Sean Fraser has touted the new plan as a solution to the country's labour woes.
Canada has also experienced a surge in the number of temporary foreign workers brought into the country to help businesses fill vacant positions.
The apparent shortage of low-skilled workers could push policymakers to think that even more temporary workers are needed, but Stanford said that would be a "disastrous" conclusion to draw from the report.
Many economists have reservations about temporary foreign worker programs that they worry can suppress wages domestically, if used excessively.
"The goal of immigration policy should not be to solve the recruitment problems faced by low-wage employers, or any employers for that matter," he said.
This report by The Canadian Press was first published May 27, 2023.
About half of Canada's environment ministers skip meeting on biodiversity loss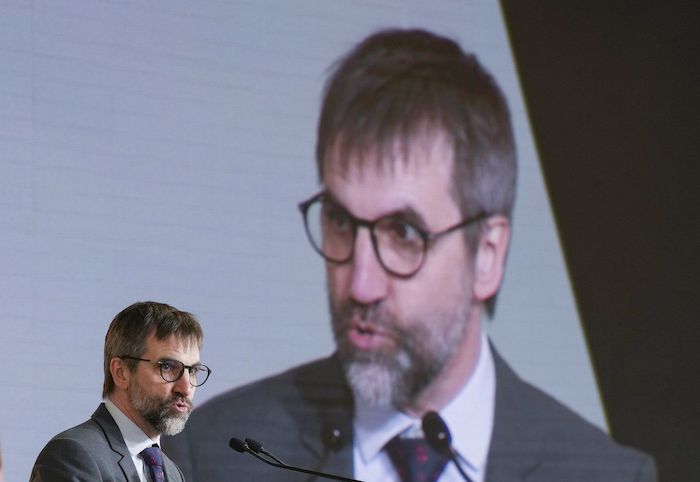 More than half of the provinces' ministers have skipped out on a meeting with the federal government and Indigenous leaders to discuss halting land and water loss in Canada. Minister of Environment and Climate Change Steven Guilbeault speaks during the Montreal Climate Summit in Montreal on Wednesday, May 10, 2023. THE CANADIAN PRESS/Christinne Muschi
Ottawa
More than half of the provinces' ministers have skipped out on a meeting with the feds and Indigenous leaders to discuss halting land and water loss in Canada.
Environment ministers from Saskatchewan, British Columbia, Prince Edward Island, Nova Scotia and the Northwest Territories attended the meeting.
The other provinces and territories sent their deputy ministers.
The Liberal government is leading a 2030 biodiversity strategy to protect 30 per cent of land and water by 2030, but it will be a difficult target to reach without the help of provinces and territories.
The federal ministry of environment and climate change says they have a critical role to play because they have significant authority over land use.
At the end of 2022 almost 14 per cent of Canada's land and freshwater and almost 15 per cent of marine areas and coastline were under some kind of conservation protection.
This report by The Canadian Press was first published May 26, 2023.