Feds to lay out 'sustainable jobs' plan for energy transition ahead of legislation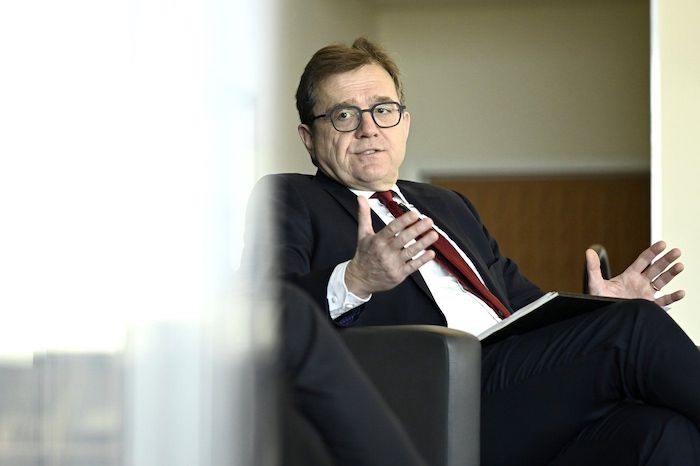 By Mia Rabson in Ottawa
The federal government will show Canadians its plan to protect jobs during the clean energy transition no later than early spring, Natural Resources Minister Jonathan Wilkinson said Wednesday.
Legislation to guide how that plan is implemented, however, won't come for some time after that.
The Liberals have promised a "just transition act" since at least 2019, and Wilkinson has been saying it will finally happen this year.
That prospect prompted outcry in Alberta, where the energy transition will have the biggest impact and provincial politicians are headed for a tightly contested election this spring.
Alberta Premier Danielle Smith has asked for a meeting with Prime Minister Justin Trudeau to help shape that legislation. Her chief opponent, NDP Leader Rachel Notley, asked the federal Liberals to delay the whole thing at least until after the election, which is scheduled for the end of May.
But Wilkinson said the bill, for which he didn't offer a timeline, will in some ways be secondary to the action plan listing what the government intends to do. He said that plan will hopefully be revealed by the end of March, though it may "slip into the next quarter."
"The legislation will guide future efforts and will create a governance structure, but it's the policy statement that I think is going to be the most impactful," he said. "And, as I say, we will be releasing that in the coming few months."
He said the plan is based on lengthy consultations with provinces, labour organizations, business and Indigenous communities. Ultimately, he said, it will contain no surprises.
The concept of a "just transition" has existed for several decades, but it took on new meaning after the 2015 Paris climate agreement committed most of the world to transitioning to cleaner energy sources in a bid to slow climate change.
The idea is that any efforts to adjust reliance on fossil fuels must ensure that people who work in energy industries can move to new sectors and will not be left out in the cold.
The "just transition" debate exploded last month when Smith lambasted the federal government for a briefing document that listed the number of jobs that could be affected by the ongoing global transition away from fossil fuels and towards renewable energy.
Smith misread the total number of jobs in the affected sectors to mean the number of jobs the federal government expected would be lost, and pledged to "fight this just transition idea" with everything she had.
A week later, the premier wrote to Trudeau warning him that the Ottawa-Alberta relationship was "at a crossroads," and demanding that Alberta be included in all discussions on a "just transition" going forward.
She also said the legislation shouldn't be labelled as a "just transition" bill, but one about "sustainable jobs."
That request hit the federal government with interest and even amusement, since several federal ministers had already signalled their intention to use the term.
"I think I've been pretty clear I don't like the term 'just transition,'" Wilkinson said Wednesday.
"I prefer 'sustainable jobs.' I think it speaks to a future where we're looking to build economic opportunity for all regions of this country, very much including Alberta and Saskatchewan."
Smith will be in Ottawa next week as part of a first ministers meeting on health care, but there is no sign she will get a one-on-one meeting with Trudeau on sustainable jobs.
This report by The Canadian Press was first published Feb. 1, 2023.
Police investigating how shooter got firearm after autopsy and balistic analysis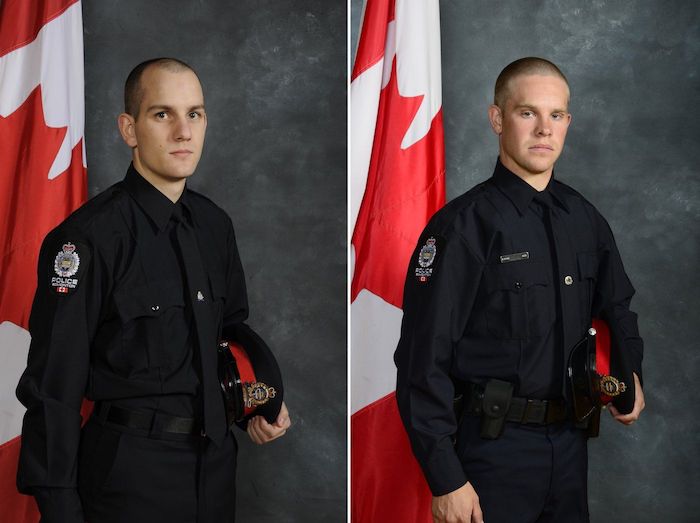 News release from the Edmonton Police Service
Autopsy on shooter, ballistic analysis complete in line of duty deaths
An autopsy on the shooter and ballistic analysis of the firearm have been completed in the Mar. 16, 2023 EPS line of duty deaths.
The Edmonton Medical Examiner conducted an autopsy on Mar. 22, 2023, and confirmed that the 16-year-old male shooter's cause of death was a single gunshot wound to the head consistent with being self-inflicted.
"We recognize that there is intense public interest in this investigation," says EPS Deputy Chief Devin Laforce. "At this time, our priorities need to be the integrity of ongoing investigations, including the origin of the firearm, as well as the safety and privacy of all the families affected by this tragedy. For these reasons, we are not releasing or confirming the name of the deceased."
A bullet casing recovered from the scene of a Mar. 12, 2023 shooting at a nearby restaurant in the area of 133 Street and 114 Avenue has been forensically matched to the firearm that was recovered at the 132 Street and 114 Avenue apartment, where Constable Brett Ryan and Constable Travis Jordan were fatally shot on Mar. 16, 2023.
Investigators believe the suspect in the Mar. 12 shooting to be the same 16-year-old male responsible for the deaths of the two EPS members, although this has yet to be confirmed. Detectives are also working to trace the origins of the firearm and how it came to be in the youth's possession.
At this time, investigators continue to believe that the youth's parents, police dispatch and Constables Ryan and Jordan had no information to suggest there was a firearm in the home when the family dispute call for service was made on Mar. 16.
"Both events have been served by robust investigations that have followed all lines of inquiry," says Deputy Chief Devin Laforce. "All tips and other investigative avenues were pursued exhaustively by the investigating teams."
The male shot on Mar. 12 in the restaurant remains in hospital in critical but stable condition, and the youth's mother who was shot on Mar. 16 remains in hospital in serious but stable condition.
Search of four Edmonton homes results in Cocaine and Meth bust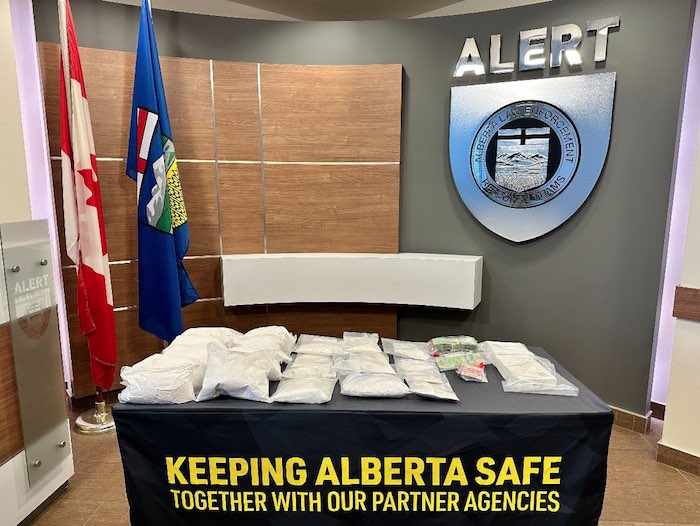 News release from the Alberta Law Enforcement Response Team (ALERT)
Cocaine seized after four Edmonton homes searched
More than two kilograms of cocaine, cash, and four vehicles have been seized following an ALERT Edmonton investigation into cocaine trafficking.
The investigation began in October 2022. Police were able to identify four homes and four vehicles linked to the drug trafficking operation.
"Through the course of this five-month investigation, officers were able to identify several suspects, and seized several pieces of equipment which were being used to produce large, commercial-sized quantities of product. This tells us that this was a much bigger, sophisticated operation," said Sgt. Jeff Woodliffe, ALERT Edmonton.
On February 23, 2023, police searched four homes and seized the following items as evidence:
2.6 kgs of cocaine;
28 grams of methamphetamine;
10 kgs of a cocaine buffing agent; and
$11,000 in cash.
The investigation remains ongoing as investigators prepare reports and disclosure for Crown Counsel.
The Edmonton Police Service assisted throughout the investigation.
Members of the public who suspect drug or gang activity in their community can call local police, or contact Crime Stoppers at 1-800-222-TIPS (8477). Crime Stoppers is always anonymous.
ALERT was established and is funded by the Alberta Government and is a compilation of the province's most sophisticated law enforcement resources committed to tackling serious and organized crime.