Feds interview deadly supermarket shooting suspect's parents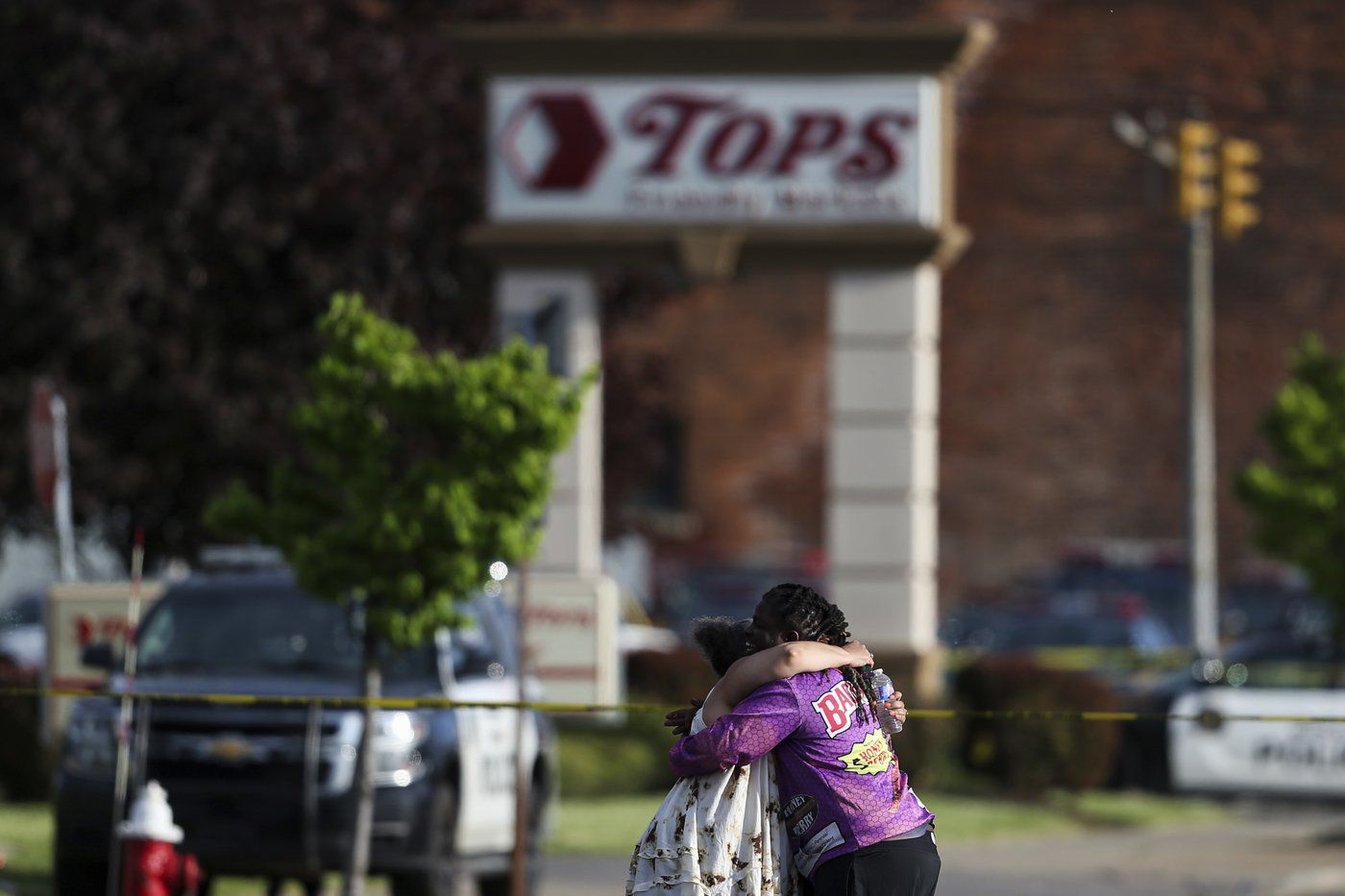 By Carolyn Thompson And Michael Balsamo in Buffalo
BUFFALO, N.Y. (AP) — Federal agents interviewed the parents of the teenager accused of shooting and killing 10 people at a Buffalo supermarket and served multiple search warrants, a law enforcement official told The Associated Press on Sunday.
Federal authorities were still working to confirm the authenticity of a 180-page manifesto that was posted online, which detailed the plot and identified Gendron by name as the gunman, the official said. Authorities say the shooting was motivated by racial hatred.
Payton Gendron's parents were cooperating with investigators, the official said. The official was not authorized to discuss details of the investigation into the Saturday afternoon shooting publicly and spoke to AP on condition of anonymity.
A preliminary investigation found Gendron had repeatedly visited sites espousing white supremacist ideologies and race-based conspiracy theories and extensively researched the 2019 mosque shootings in Christchurch, New Zealand, and the man who killed dozens at a summer camp in Norway in 2011, the official said.
It wasn't immediately clear why Gendron had traveled about 200 miles from his Conklin, New York, to Buffalo and that particular grocery store, but investigators believe Gendron had specifically researched the demographics of the population around the Tops Friendly Market and had been searching for communities with a high number of African American residents, the official said. The market is located in a predominantly Black neighborhood.
"It's just too much. I'm trying to bear witness but it's just too much. You can't even go to the damn store in peace," Buffalo resident Yvonne Woodard told the AP. "It's just crazy."
In a Sunday interview with ABC, Buffalo Police Commissioner Joseph Gramaglia said that Gendron had been in town "at least the day before."
"It seems that he had come here to scope out the area, to do a little reconnaissance work on the area before he carried out his just evil, sickening act," Gramaglia said.
Police said Gendron shot, in total, 11 Black people and two white people Saturday in a rampage that the 18-year-old broadcast live before surrendering to authorities. Screenshots purporting to be from the Twitch broadcast appear to show a racial epithet scrawled on the rifle used in the attack, as well as the number 14, a likely reference to a white supremacist slogan.
"We pray for their families. But after we pray — after we get up off of our knees — we've got to demand change. We've got to demand justice," state Attorney General Letitia James said an emotional church service in Buffalo on Sunday morning. "This was domestic terrorism, plain and simple."
Among the dead was security guard Aaron Salter — a retired Buffalo police officer — who fired multiple shots at Gendron, Gramaglia said Saturday. A bullet hit the gunman's armor, but had no effect. Gendron then killed Salter, before hunting more victims.
"He cared about the community. He looked after the store," Yvette Mack, who had shopped at Tops earlier Saturday, said of Salter. "He did a good job you know. He was very nice and respectable."
Also killed was Ruth Whitfield, 86, the mother of retired Buffalo Fire Commissioner Garnell Whitfield.
Buffalo Mayor Byron Brown told churchgoers that he saw the former fire official at the shooting scene Saturday, looking for his mother.
"My mother had just gone to see my father, as she does every day, in the nursing home and stopped at the Tops to buy just a few groceries. And nobody has heard from her," Whitfield told the mayor then. She was confirmed as a victim later in the day, Brown said.
Katherine Massey, who had gone to the store to pick up some groceries, also was killed, according to the Buffalo News. The names of the rest of the victims hadn't been released.
Twitch said in a statement that it ended Gendron's transmission "less than two minutes after the violence started."
New York Gov. Kathy Hochul, a Buffalo native, called for the tech industry to take responsibility for their role in propagating hate speech in a Sunday interview with ABC.
"The CEOs of those companies need to be held accountable and assure all of us that they're taking every step humanly possible to be able to monitor this information. How these depraved ideas are fermenting on social media – it's spreading like a virus now," she said, adding that a lack of oversight could lead to others emulating the shooter.
The mass shooting further unsettled a nation wracked with racial tensions, gun violence and a spate of hate crimes. A day before, Dallas police had said they were investigating shootings in the city's Koreatown as hate crimes. The Buffalo attack came just a month after a shooting on a Brooklyn subway wounded 10 and just over a year after 10 were killed in a shooting at a Colorado supermarket.
Gendron, confronted by police in the store's vestibule, put a rifle to his neck but was convinced to drop it. He was arraigned later Saturday on a murder charge, appearing before a judge in a paper gown.
___
Balsamo reported from Washington.
July 4 parade shooting leaves 6 dead, 30 hurt; man detained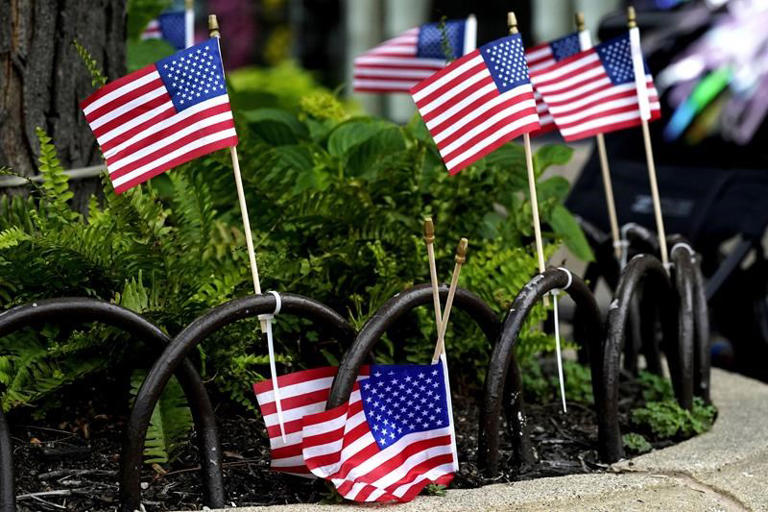 HIGHLAND PARK, Ill. (AP) — A shooter fired on an Independence Day parade from a rooftop in suburban Chicago, spraying the crowd with gunshots initially mistaken for fireworks before hundreds of panicked revelers of all ages fled in terror. At least six people were killed and at least 30 wounded.
An hourslong manhunt during which residents hunkered down in businesses or received police escorts to their homes ended with a traffic stop and brief chase Monday evening, when authorities detained a man they described as a person of interest. They gave no motive for the attack in Highland Park, a close-knit community on the shores of Lake Michigan that has long drawn the rich and sometimes famous
The July 4 shooting was just the latest to shatter the rituals of American life. Schools, churches, grocery stores and now community parades have all become killing grounds in recent months. This time, the bloodshed came as the nation tried to find cause to celebrate its founding and the bonds that still hold it together.
"It definitely hits a lot harder when it's not only your hometown but it's also right in front of you," resident Ron Tuazon said as he and a friend returned to the parade route Monday evening to retrieve chairs, blankets and a child's bike that he and his family abandoned when the shooting began.
"It's commonplace now," Tuazon said. "We don't blink anymore. Until laws change, it's going to be more of the same."
The shooting occurred at a spot on the parade route where many residents had staked out prime viewing points early in the day for the annual celebration.
Among them was Nicolas Toledo, who was visiting his family in Illinois from Mexico. He was shot and died at the scene, his granddaughter, Xochil Toledo, told the Chicago Sun-Times. Also killed was Jacki Sundheim, a lifelong congregant and "beloved" staff member at nearby North Shore Congregation Israel, which announced her death on its website.
Dozens of fired bullets sent hundreds of parade-goers — some visibly bloodied — fleeing. They left a trail of abandoned items that showed everyday life suddenly, violently disrupted: a box of chocolate cookies spilled onto the grass; a child's Chicago Cubs cap; baby strollers, some bearing American flags.
"There's no safe place," said Highland Park resident Barbara Harte, 73, who had stayed away from the parade fearing a mass shooting, but later ventured from her home.
Highland Park Police Chief Lou Jogmen said a police officer pulled over Robert E. Crimo III about 5 miles (8 kilometers) north of the shooting scene, several hours after police released the man's photo and warned that he was likely armed and dangerous.
Authorities initially said Crimo, whose father once ran for mayor of Highland Park, was 22, but an FBI bulletin and Crimo's social media said he was 21.
Police declined to immediately identify Crimo as a suspect but said identifying him as a person of interest, sharing his name and other information publicly was a serious step.
Lake County Major Crime Task Force spokesman Christopher Covelli said at a news conference "several of the deceased victims" died at the scene and one died at a hospital. Lake County Coroner Jennifer Banek said the five people killed at the parade were adults, but didn't have information on the sixth.
Police have not released details about the victims, but Toledo's granddaughter told the Sun-Times that Toledo had spent most of his life in Morelos, Mexico. Xochil Toledo said she remembers looking over at her grandfather, who was in his late 70s, as a band passed them.
"He was so happy," she said. "Happy to be living in the moment."
Xochil Toledo said her father tried to shield her grandfather and was shot in the arm; her boyfriend also was shot in the back and taken by someone to nearby hospital because they weren't sure there would be enough ambulances for all the victims.
Roberto Velasco, Mexico's director for North American affairs, said on Twitter that two Mexicans were also wounded.
Sundheim had spent decades on the staff at North Shore Congregation Israel, early on teaching at the congregation's preschool and later serving as Events and B'nei Mitzvah Coordinator, "all of this with tireless dedication," the congregation said in its statement announcing her death.
"Jacki's work, kindness and warmth touched us all," the statement said.
NorthShore University Health Center received 26 patients after the attack. All but one had gunshot wounds, said Dr. Brigham Temple, medical director of emergency preparedness. Their ages ranged from 8 to 85, and Temple estimated that four or five were children.
"It is devastating that a celebration of America was ripped apart by our uniquely American plague," Illinois Gov. J.B. Pritzker said at a news conference.
"While we celebrate the Fourth of July just once a year, mass shootings have become a weekly — yes, weekly — American tradition."
Since the start of the year, there have been 15 shootings where four or more people have been killed, including the Highland Park one, according to The Associated Press/USA TODAY/Northeastern University mass killing database.
The shooter opened fire around 10:15 a.m., when the parade was about three-quarters through, authorities said.
Highland Park Police Commander Chris O'Neill, the incident commander on scene, said the gunman apparently used a "high-powered rifle" to fire from a spot atop a commercial building where he was "very difficult to see." He said the rifle was recovered at the scene. Police also found a ladder attached to the building.
Highland Park Mayor Nancy Rotering told NBC's "Today" show that she did not know where the gun came from but that it was "legally obtained."
President Joe Biden on Monday said he and first lady Jill Biden were "shocked by the senseless gun violence that has yet again brought grief to an American community on this Independence Day."
In recent days, Biden signed the widest-ranging gun violence bill passed by Congress in decades, a compromise that reflected at once both progress on a long-intractable issue and the deep-seated partisan divide that persists.
Crimo, who goes by the name Bobby, was an aspiring rapper with the stage name Awake the Rapper, posting on social media dozens videos and songs, some ominous and violent.
In one animated video since taken down by YouTube, Crimo raps about armies "walking in darkness" as a drawing appears of a man pointing a rifle, a body on the ground and another figure with hands up in the distance.
Crimo's father, Bob, a longtime deli owner, ran unsuccessfully for mayor of Highland Park in 2019, calling himself "a person for the people."
The community of about 30,000 on Chicago's north shore has mansions and sprawling lakeside estates and was once home to NBA legend Michael Jordan. John Hughes filmed parts of several movies in the city, including "Ferris Bueller's Day Off," "Sixteen Candles" and "Weird Science."
Gina Troiani and her 5-year-old son were lined up with his daycare class ready to walk onto the parade route when she heard a loud sound that she believed was fireworks — until she heard people yell about a shooter.
"We just start running in the opposite direction," she told The Associated Press. "There were people that got separated from their families, looking for them. Others just dropped their wagons, grabbed their kids and started running."
___
Foody contributed from Chicago. Associated Press writers Martha Irvine and Mike Householder in Highland Park; Mike Balsamo and Bernard Condon in New York; David Koenig in Dallas; Jeff Martin in Woodstock, Georgia; Fabiola Sánchez in Monterrey, Mexico; and Jim Mustian in New Orleans contributed reporting.
Michael Tarm, Kathleen Foody And Roger Schneider, The Associated Press
Missing 13-year-old Edmonton girl found alive in Oregon, 41-year-old man arrested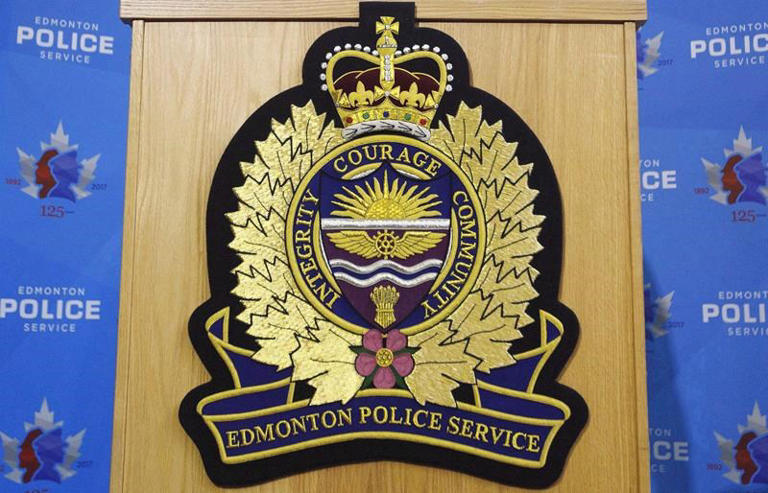 EDMONTON — Police say a 13-year-old Edmonton girl missing for more than a week has been found alive in the United States.
She was located following a week-long search that began when she was seen arriving at her junior high school but didn't show up for class.
Edmonton Police Insp. Brent Dahlseide says the girl, who was reported missing June 24, is currently in an Oregon hospital for a precautionary examination after being found safe in the state early Saturday morning.
Dahlseide says a 41-year-old Oregon man will be charged with child luring and is expected to face additional charges in Canada and the U.S.
He says Edmonton police received assistance from other agencies in Canada, as well as from the FBI and other police services in the U.S.
Dahlseide says it's believed the suspect came to Edmonton, but it's not yet clear how he initially made contact with the girl or how she crossed the U.S. border.
"We would be speculating to say they crossed the border together, but I do know that they were located together, again, in the U.S. once they gained entry," Dahlseide told reporters during an online news conference Saturday, noting he believed the two had been communicating online.
"I don't know how long they may have been in contact with one another. I do know that the reason we're going with a child-luring charge at this point is that it's one we can support because of some of the online history."
Photos of the girl have appeared on billboards and posters across Alberta this past week asking people to be on the lookout for her and contact police with tips.
Dahlseide said an Amber Alert was not issued because investigators lacked a description of a suspect or a suspect vehicle. He said police got that information on Friday and were drafting the alert that afternoon when they learned from Canada Border Services the suspect had crossed into the U.S.
At that point the suspect was no longer in Canadian jurisdiction, Dahlseide explained, which is another criteria for an Amber Alert. He said they made a deduction about where the suspect was going and alerted authorities on the U.S. side.
Dahlseide said he believed the arrest was made outside Gladstone, Oregon, just south of Portland, away from the suspect's residence. He said the suspect's name would not be released until charges are formally laid.
He said the girl's family were informed early Saturday she'd been found safe and they are making arrangements to bring her home.
"I'm sure we likely woke them up, showing up at their door so early," Dahlseide said.
Canadian investigators have not had a chance to speak with the girl or the suspect yet, Dahlseide said, and other questions remain.
He said investigators believe the suspect was in Mission, B.C. for three to four days, so they'll be asking RCMP there to speak to people who may have seen him or the girl during that time. The FBI will also be able to help supply bank or credit card information to piece together the suspect's movements, he said.
This report by The Canadian Press was first published July 2, 2022
Rob Drinkwater, The Canadian Press