Farms in B.C. and Alberta latest to have confirmed outbreaks of avian influenza
VANCOUVER — The Canadian Food Inspection Agency has confirmed two more outbreaks of avian influenza in small flocks — one in southern British Columbia and the other in southeastern Alberta.
A statement from the agency says the H5N1 strain of highly pathogenic avian influenza was identified Saturday in the flock in Cypress County, Alta., and on Sunday among birds in the Regional District of Okanagan-Similkameen in B.C.
The B.C. case came one day after 4,000 turkeys on a Fraser Valley farm were due to be euthanized as avian flu was verified last week on two commercial poultry farms in B.C.'s poultry producing hub of Abbotsford.
Data from the food inspection agency shows the outbreak is the 12th recorded in B.C. since the province's first case on April 13.
The infection in Cypress County, near Medicine Hat, is the 29th in Alberta but the first in more than a week.
The agency warns that the so-called bird flu is spreading globally and outbreaks have been confirmed in every province except Prince Edward Island.
However, only B.C., Alberta, Saskatchewan, Ontario and Quebec have recorded new cases in May.
Poultry owners are being advised to use strict infection control measures and to take precautions to keep their flocks separate, secure and unable to mix with wild birds, which are believed to be carrying the virus.
A wildlife centre in central Alberta said last week that it was caring for four young foxes that likely picked up avian flu after eating carcasses of birds that died of the illness, and there was concern more scavengers could become ill.
The food inspection agency said no human cases of avian flu have been detected.
This report by The Canadian Press was first published May 24, 2022.
The Canadian Press
From Cafe Owner to Political Activist at the heart of the Alberta Prosperity Project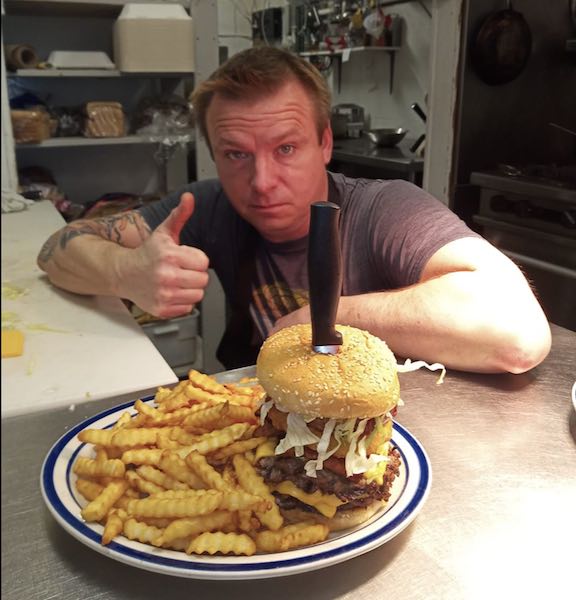 The COVID pandemic has turned Central Alberta Cafe Owner Chris Scott into nothing short of a lightning rod.
Many business owners grumbled and suffered through a couple years of mayhem due to wave after wave of COVID and the various restrictions affecting day to day operations. Where most business owners zigged, Scott, as they say… zagged.
Chances are you know something about his story as he's been in the news and seemingly on a never ending speaking tour ever since this all started.
You likely won't be surprised to know Chis Scott is still operating his cafe, still facing court charges, and heavily involved in trying to influence Alberta politicians.
No matter what side of this discussion you fall on, no matter what you think of the business owners, doctors, and religious leaders who stood in defiance of covid restrictions, this conversation will help you understand where those who have emerged as leaders of those who stood up to the health restrictions are putting their attention in the summer of 2022.
If you're interesting in learning more about the Alberta Prosperity Project.
If you're interested in WS Full Steam Ahead
Voting deadline looms in race to replace Jason Kenney as Alberta UCP leader, premier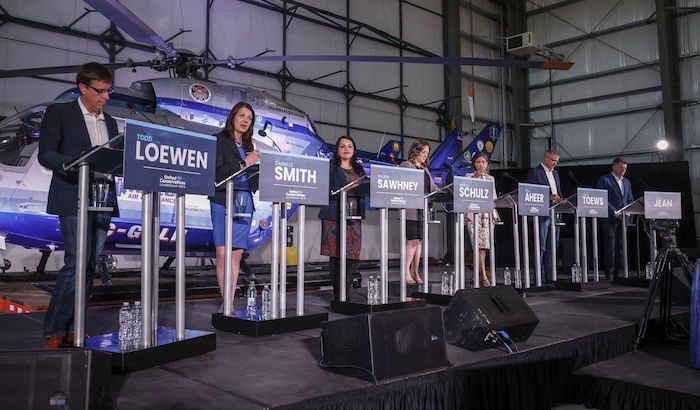 EDMONTON – It's deadline day to buy $10 Alberta United Conservative Party memberships to vote for the next leader and premier.
The party is accepting drop offs by 5 p.m. and online memberships until midnight.
The party will then go through the memberships and confirm information and expects to have the final tally ready in two weeks or so.
Seven candidates are on the ballot seeking to replace Premier Jason Kenney in the party's top job.
Kenney announced in May he was quitting after receiving a lukewarm 51 per cent support in a party leadership review.
The next key date in the race is the second debate, slated for Aug. 30 in Edmonton.
The candidates have been proposing a range of policy ideas from health care to education reform, but the focus of debate has been on how to leverage Alberta's relationship with the federal government to get a better deal in areas such as equalization.
This report by The Canadian Press was first published Aug. 12, 2022.