Ex-Twitter execs face GOP questioning on Hunter Biden story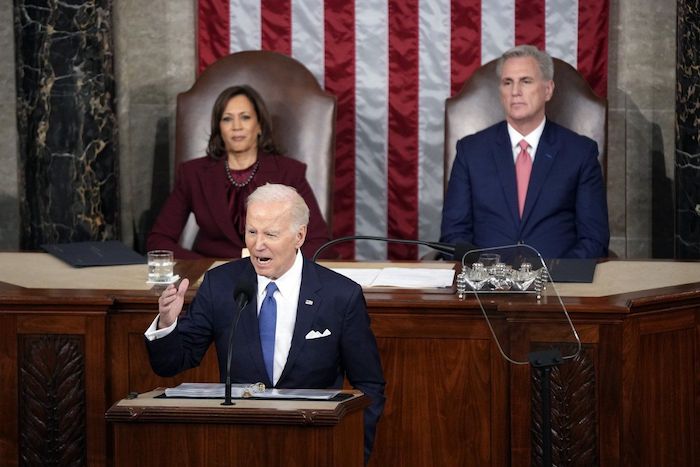 By Farnoush Amiri in Washington
WASHINGTON (AP) — House Republicans questioned former Twitter executives Wednesday about the platform's handling of reporting on Hunter Biden, the president's son, fulfilling a party promise to investigate what they have long asserted is anti-conservative bias at social media companies.
Three former executives appeared before the House Oversight and Accountability Committee to testify for the first time about the company's decision in the weeks before the 2020 election to initially block from Twitter a New York Post article about the contents of a laptop belonging to Hunter Biden.
"Today's hearing is the House Oversight and Accountability Committee's first step in examining the coordination between the federal government and Big Tech to restrict protected speech and interfere in the democratic process," Rep. James Comer, the chairman, said in his opening statement.
The witnesses Republicans subpoenaed to testify are Vijaya Gadde, Twitter's former chief legal officer; James Baker, the company's former deputy general counsel; and Yoel Roth, former head of safety and integrity.
Democrats have a witness of their own, Anika Collier Navaroli, a former employee with Twitter's content moderation team. She testified last year to the House committee that investigated the Capitol riot about Twitter's preferential treatment of Donald Trump until the then-president was banned from Twitter two years ago.
The hearing is the GOP's opening act into what lawmakers promise will be a widespread investigation into President Joe Biden and his family, with the tech companies another prominent target of their oversight efforts.
The White House criticized congressional Republicans for staging "a bizarre political stunt," hours after Biden's State of the Union address where he detailed the bipartisan progress made in his first two years in office.
"This appears to be the latest effort by the House Republican majority's most extreme MAGA members to question and relitigate the outcome of the 2020 election," White House spokesperson Ian Sams said in a statement Wednesday. "This is not what the American people want their leaders to work on."
The New York Post first reported in October 2020, weeks before the presidential election, that it had received from Trump's personal lawyer, Rudy Giuliani, a copy of a hard drive from a laptop that Hunter Biden had dropped off 18 months earlier at a Delaware computer repair shop and never retrieved. Twitter blocked people from sharing links to the story for several days.
Months later, Twitter's then-CEO, Jack Dorsey, called the company's communications around the Post article "not great."He added that blocking the article's URL with "zero context" around why it was blocked was "unacceptable."
The newspaper story was greeted at the time with skepticism due to questions about the laptop's origins, including Giuliani's involvement, and because top officials in the Trump administration had already warned that Russia was working to denigrate Joe Biden before the White House election.
The Kremlin had interfered in the 2016 race by hacking Democratic emails that were subsequently leaked, and fears that Russia would meddle again in the 2020 race were widespread across Washington.
Just last week, lawyers for the younger Biden asked the Justice Department to investigate people who say they accessed his personal data. But they did not acknowledge that that data came from a laptop that Hunter Biden is purported to have dropped off at a computer repair shop.
The issue was also reignited recently after Elon Musk took over Twitter as CEO and began to release a slew of company information to independent journalists, what he has called the "Twitter Files."
The documents and data largely show internal debates among employees over the decision to temporarily censor the story about Hunter Biden. The tweet threads lacked substantial evidence of a targeted influence campaign from Democrats or the FBI, which has denied any involvement in Twitter's decision-making.
Nonetheless, Comer and other Republicans have used the Post story, which has not been independently verified by The Associated Press, as the basis for what they say is another example of the Biden family's "influence peddling."
One of the witnesses on Wednesday, Baker, is expected to be the target of even more Republican scrutiny.
Baker was the FBI's general counsel during the opening of two of the bureau's most consequential investigations in history: the Hillary Clinton investigation and a separate inquiry into potential coordination between Russia and Trump's 2016 presidential campaign. Republicans have long criticized the FBI's handling of both investigations.
For Democrats, Navaroli is expected to counter the GOP argument by testifying about how Twitter allowed Trump's tweets despite the misinformation they sometimes contained.
Navaroli testified to the Jan. 6 committee last year that Twitter executives often tolerated Trump's posts despite them including false statements and violations of the company's own rules because executives knew the platform was his "favorite and most-used … and enjoyed having that sort of power."
The Jan. 6 committee used Navaroli's testimony in one of its public hearings last summer but did not identify her by name.
___
Associated Press writer Eric Tucker contributed to this report.
Minister 'shocked' at reports of Paul Bernardo being moved to medium-security prison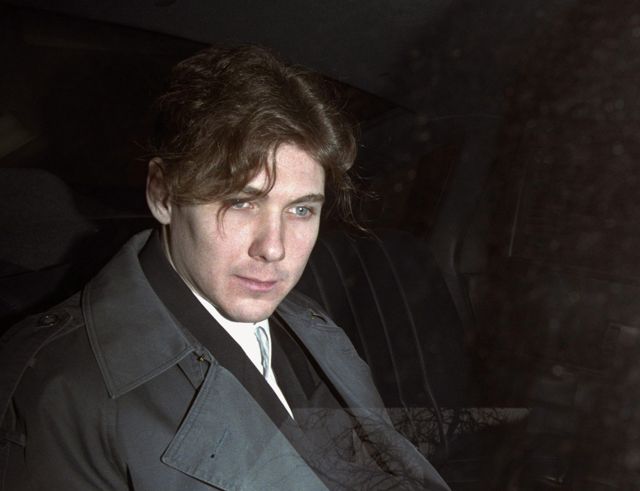 Paul Bernardo sits in the back of a police cruiser as he leaves a hearing in St. Catharines, Ont., April 5, 1994. The federal public safety minister says reports of teen killer and serial rapist Paul Bernardo being transferred to a medium-security prison are "shocking and incomprehensible." THE CANADIAN PRESS/Frank Gunn
The federal public safety minister says reports of teen killer and serial rapist Paul Bernardo being transferred to a medium-security prison are "shocking and incomprehensible."
Citing prison union officials and the lawyer for the victims' families, multiple media outlets say Bernardo was quietly transferred earlier this week to the medium-security La Macaza Institution, about 190 kilometres northwest of Montreal.
He was initially incarcerated at the Kingston Penitentiary in Ontario and later spent about a decade at the Millhaven Institution, a maximum security prison just outside Kingston.
Bernardo has been serving a life sentence for kidnapping, torturing and killing 15-year-old Kristen French and 14-year-old Leslie Mahaffy in the early 1990s near St. Catharines, Ont.
Public Safety Minister Marco Mendicino says he expects the Correctional Service of Canada to take a victim-centred and trauma-informed approach in such cases, and that he plans to address the decision process for the reported transfer with the agency's commissioner.
The Canadian Press has reached out to the Correctional Service of Canada for comment but did not immediately receive a response.
This report by The Canadian Press was first published June 2, 2023.
Father and son charged with sexual exploitation, assault of teenage girls in Calgary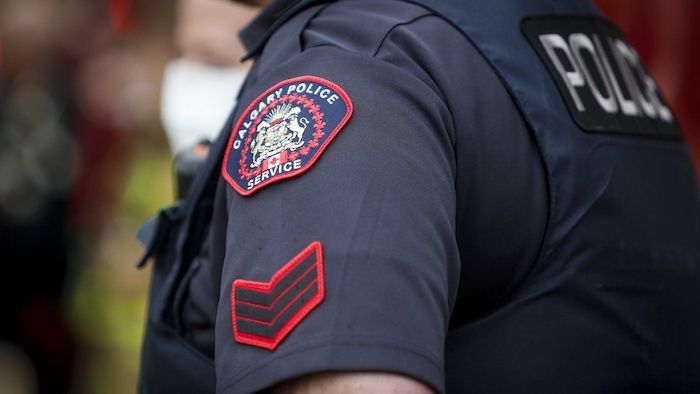 Calgary police say a father and his son have been arrested and charged after multiple teenage girls were sexually exploited, assaulted and extorted for several months. A Calgary Police Service officer is seen in Calgary on April 14, 2020. THE CANADIAN PRESS/Jeff McIntosh
Calgary
Calgary police say a father and his son have been arrested and charged after multiple teenage girls were sexually exploited, assaulted and extorted for several months.
Police say in a statement that they found a 13-year-old girl in April who had previously been reported missing.
They say the girl told police she was in a relationship with a 24-year-old man who gave her alcohol, drugs and vapes in exchange for sex.
Police say the man and his 56-year-old father own Haddon Convenience Store, which is located next door to a liquor store where the assaults allegedly took place.
Police allege the pair was providing drugs and alcohol to multiple other teenage girls, who were also sexually assaulted, from December to May.
They say the girls were unable to consent, because they were not 16.
Police arrested both men Thursday and executed search warrants at a home and the two businesses, where they say officers seized a computer with child pornography.
Sumrit Walia, 24, faces about 20 charges — including sexual interference with a minor, sexual exploitation as well as possessing, accessing and creating child pornography.
His 56-year-old father, Gurpartap Singh Walia, is also charged with sexual assault, sexual interference with a minor and selling contraband tobacco.
"These are incredibly serious charges, where vulnerable youths were being targeted, exploited and forced to enter a dangerous lifestyle," said Staff Sgt. Darren Smith of the child abuse unit.
"Thankfully, with the support of Alberta Health Services, Alberta Gaming Liquor and Cannabis Commission, and the City of Calgary, we have been able to stop the continued exploitation of these young girls."
The girls, he said, are being supported by Luna Child and Youth Advocacy Centre. It provides support for children, youth and families who have been affected by severe and complex abuse.
This report by The Canadian Press was first published June 2, 2023.