Ethics watchdog chides capital commission CEO for 12 violations of rules
OTTAWA — The federal ethics watchdog says the head of an agency overseeing important federal sites in and around Ottawa violated conflict-of-interest rules a dozen times.
Mario Dion's report, issued Wednesday, says Mark Kristmanson, CEO of the National Capital Commission, ran afoul of ethics standards when he accepted invitations to events from organizations with official business ties to the commission.
The organizations that had Kristmanson and his wife to events include the National Arts Centre, the Canadian Museum of Nature, Via Rail and the Royal Canadian Geographical Society.
Kristmanson was "personally involved" in decisions about construction projects at the arts centre and nature museum, the approval of Via Rail's design for Ottawa's train station, as well as the society's lease of a prized federal property at 50 Sussex Dr., on the Ottawa River.
Dion says there was no evidence to suggest Kristmanson was asked to perform an official function at any of the events, which would have made the invitations exempt from ethics rules.
In his report, Dion says the examination started more than a year ago, when his office received an anonymous letter. A review dating back to Kristmanson's appointment in 2014 found multiple events that he should have publicly disclosed, including one where tickets were valued at $200.
Kristmanson was fined this past August for failing to publicly declare events where he was invited to present, or act in his capacity as CEO of the National Capital Commission.
He argued he was following the practice of past CEOs and expectations from his board. He said his attendance at events "reflected the expectation that the NCC's CEO should act as a community leader assuming a visible public role at events and ceremonial occasions in the national capital," Dion's report says.
Kristmanson also questioned whether accepting an invite from another Crown corporation could be problematic because all reported to the government.
Dion rejected the argument.
"I see no distinction that can be drawn on the basis of the corporate status of the donor and see no reason to treat donors from federal public sector entities differently than private sector counterparts," his report says.
The Canadian Press
'Freedom Convoy' organizer Tamara Lich expected to have bail hearing today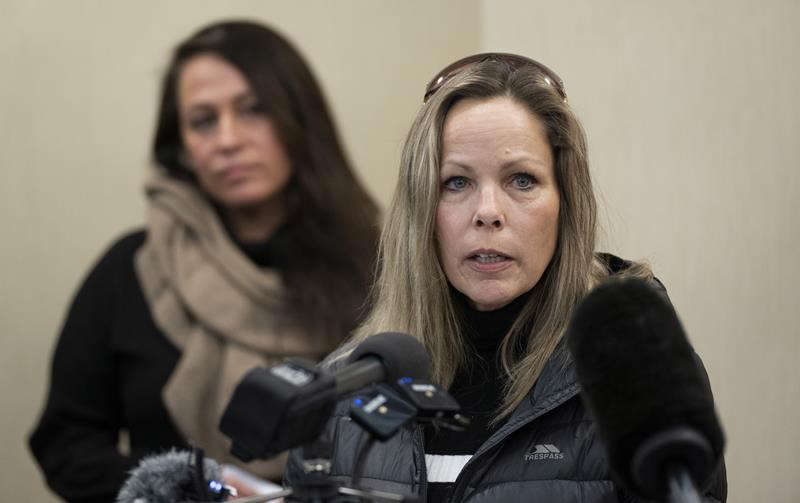 OTTAWA — Tamara Lich, an organizer of the "Freedom Convoy," is set to appear in an Ottawa court today for a bail hearing after being arrested last week for allegedly breaching one of her bail conditions.
She was arrested in Medicine Hat, Alta., where she lives, on a Canada-wide arrest warrant sought by the Ottawa police.
Police transported her to the capital and she briefly appeared before an Ottawa judge on Thursday before remaining in custody over the weekend.
Lich was a key figurehead of the massive protest that overtook the capital's downtown streets for more than three weeks in February.
She and fellow protest organizer Chris Barber are jointly accused of mischief, obstructing police, counselling others to commit mischief and intimidation.
She was released with a long list of conditions, including a ban from all social media and an order not to support anything related to the "Freedom Convoy."
Police have not said which condition she's accused of breaching.
This report by The Canadian Press was first published July 5, 2022.
—
This story was produced with the financial assistance of the Meta and Canadian Press News Fellowship.
The Canadian Press
Bank of Canada's rapid rate hikes likely to cause a recession, study finds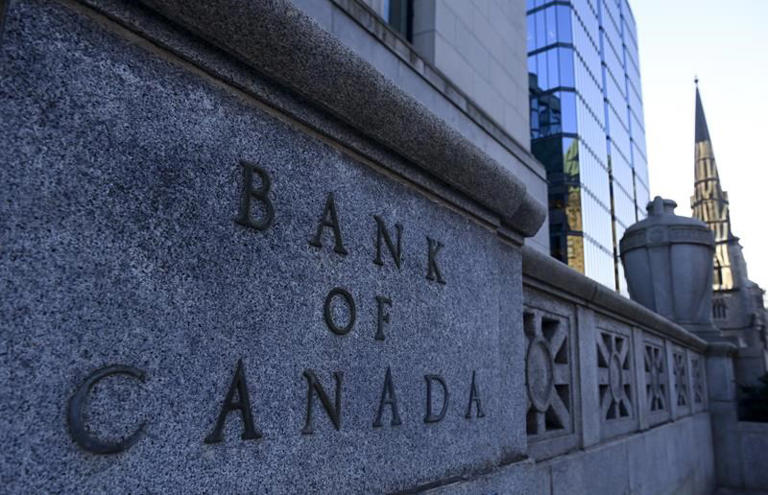 OTTAWA — The Bank of Canada's strategy of rapidly increasing its key interest rate in an effort to tackle skyrocketing inflation will likely trigger a recession, a new study from the Canadian Centre for Policy Alternatives (CCPA) says.
The research institute says if the central bank aims to bring inflation down from 7.7 per cent to its two per cent target by quickly raising rates, it could cause significant "collateral damage," including 850,000 job losses.
It adds that the central bank has had a zero per cent success rate with this approach, noting that a 5.7 per cent drop in the inflation rate has happened three times over the last 60 years, each time after big rate hikes and accompanied by a recession.
The CCPA says it's time for a new policy on inflation.
It says the Bank of Canada could potentially reduce the risk of sending the economy into a recession if it adjusts its target inflation rate to four per cent.
This study comes a day after the Bank of Canada released two quarterly surveys which revealed consumers and businesses expect inflation to stay high for several years.
This report by The Canadian Press was first published July 5, 2022.
The Canadian Press