Elon Musk visits Brazil's Bolsonaro to discuss Amazon plans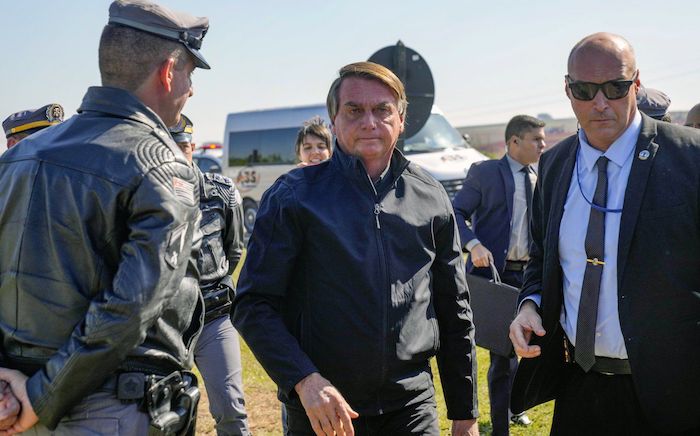 By Diane Jeantet in Rio De Janeiro
RIO DE JANEIRO (AP) — Tesla and SpaceX chief executive officer Elon Musk met with Brazil's President Jair Bolsonaro on Friday to discuss connectivity and other projects in the Amazon rainforest.
The meeting, held in a luxurious resort in Sao Paulo state, was organized by Communications Minister Fábio Faria, who has said he is seeking partnerships with the world's richest man to bring or improve internet in schools and health facilities in rural areas using technology developed by SpaceX and Starlink, and also to preserve the rainforest.
"Super excited to be in Brazil for launch of Starlink for 19,000 unconnected schools in rural areas & environmental monitoring of Amazon," Musk tweeted Friday morning.
Illegal activities in the vast Amazon rainforest are monitored by several institutions, such as the national space agency, federal police and environmental regulator Ibama.
But deforestation in the Brazilian Amazon has surged under Bolsonaro, reaching its highest annual rate in more than a decade, according to official data from the national space agency. Bolsonaro's critics say he is largely to blame, having emboldened loggers and land grabbers with his fervent support for development of the region.
During the event, Bolsonaro said the region was "really important" to Brazil.
"We count on Elon Musk so that the Amazon is known by everyone in Brazil and in the world, to show the exuberance of this region, how we are preserving it, and how much harm those who spread lies about this region are doing to us," he said.
Bolsonaro and Musk appeared in a video transmitted live on the president's Facebook account, standing together on a stage and answering questions from a group of students.
"A lot can be done to improve quality of life through technology," Musk told the crowd.
Although none of the students asked about Musk's prospective purchase of Twitter, Bolsonaro said that it represented a "breath of hope."
"Freedom is the cement for the future," he said, calling the billionaire a "legend of freedom."
Musk has offered to buy Twitter for $44 billion, but said this week the deal can't go forward until the company provides information about how many accounts on the platform are spam or bots.
Like Musk, Bolsonaro has sought to position himself as a champion of free speech and opposed the deplatforming of individuals including his ally, former U.S. President Donald Trump.
The meeting with Bolsonaro occurs just five months before the far-right leader will seek a second term in a hotly anticipated election.
Future of Energy is Here – Province of Alberta pitches Alberta and Albertans at 2022 Energy Council conference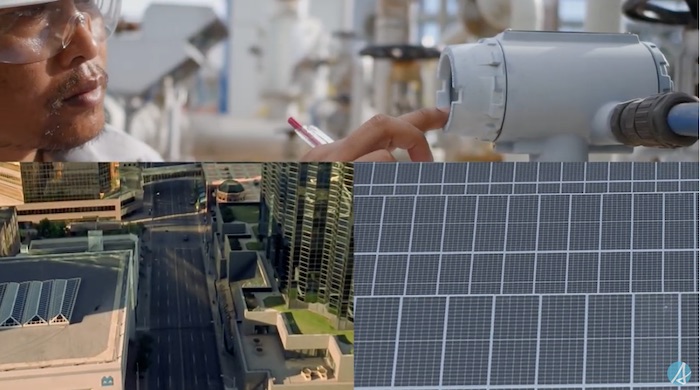 Alberta's Energy Minister Pete Guthrie is making a powerful presentation to state and provincial legislators from across the United States and Canada at the Energy Council's Global Energy and Environmental Issues Conference in Banff.
It's a convincing pitch on behalf of energy workers, and Alberta taxpayers who rely so heavily on the province's most lucrative industry. The presentation is boosted by this video profiling Alberta's stable, abundant and environmentally responsible energy supply.
Energy Minister Pete Guthrie issued the following statement on Alberta's energy sector at the 2022 Energy Council conference:
"Energy matters now more than ever. This year, we've seen how geopolitical events and volatile energy markets can impact the lives of people throughout the world. It matters where the energy that powers our homes, our economies and our lives comes from.
"The world needs a solution for long-term energy security that is also responsible, reliable and affordable. That solution is Alberta.
"It's in this spirit that Alberta is proud to host the Energy Council's Global Energy and Environmental Issues Conference in Banff. We are promoting our energy sector to more than 160 participants – including state and provincial legislators from the United States and Canada.
"During the conference, we will focus discussions on the future of the energy industry, the strength and security of the North American energy system and the role Alberta has to play.
"Alberta is the global leader in responsible energy development that the world needs. We have the innovation, technology and expertise needed to produce responsible energy. We have the highest human rights, labour and environmental standards. We have Canada's fastest-growing renewable energy sector. On top of all that, we are rapidly developing carbon capture and storage and lowering emissions, with the Pathways Alliance targeting net zero by 2050.
"Our government firmly believes Alberta is the key to energy security for North America and the world. Our track record speaks for itself. Last year, about 62 per cent of the crude oil imported to the United States came from Alberta – that is 10 times more than their oil imports from Saudi Arabia, and over four times more than all of OPEC. Every barrel that comes from Alberta helps replace one produced by countries that do not adhere to our high environmental and social standards. Our province has one of the largest oil reserves in the world, and we are ready to supply nations around the world with our reliable and responsibly produced resources.
"Alberta's support of research and innovation excellence ensures that innovators can continue to make groundbreaking discoveries, commercialize game-changing emissions-reducing technologies and solve some of the industry's biggest challenges.
"The future of energy is here. It's Alberta."
Report confirms Asia can reduce emissions with Canadian LNG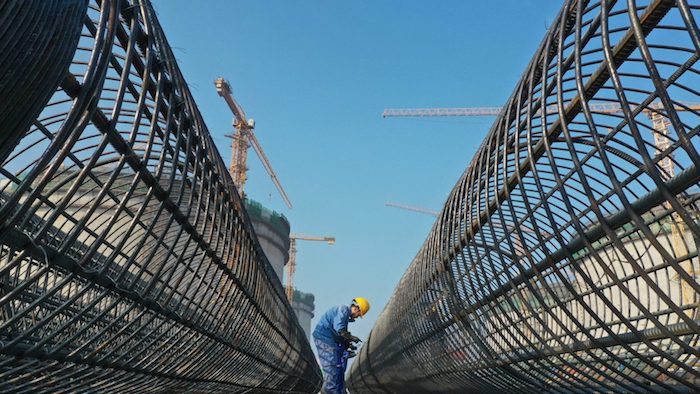 'It reduces emissions globally, so it's for the good of everyone'
From the Canadian Energy Centre Ltd.
Asia's demand for liquefied natural gas (LNG) is rising fast as countries look for cleaner alternatives to coal while their economies expand.
To significantly reduce emissions, the LNG should come from Canada, according to a new report by global research consultancy Wood Mackenzie.
If Canada increases its LNG export capacity to Asia, net emissions could decline by 188 million tonnes of CO2 equivalent per year – or the annual impact of taking 41 million cars off the road, analysts wrote.
"It's like taking all of the cars in Canada away, if we were able to build all of those projects," said Matthias Bloennigen, Wood Mackenzie's director of Americas upstream consulting.
"It reduces emissions globally, so it's for the good of everyone."
To reach global net zero emissions by 2050, the largest reductions will likely need to come from the power sector, analysts wrote.
The heart of the opportunity is switching from coal-fired to gas-fired power plants, particularly in Asia.
Natural gas – traded globally as LNG – produces less than half the emissions of coal when used in power generation.
And it's a so-called "baseload" reliable fuel that can help offset the intermittency of wind and solar as renewables take on a larger share of the global energy mix, analysts wrote.
"Gas is also cost-competitive and there are large global reserves in many countries, including Canada," the report said.
"If Canada does not export as much LNG as anticipated to northeast Asia, the region would need to rely on LNG from elsewhere that has a higher emissions intensity."
If Canada limits its LNG exports to one or two projects, total emissions in northeast Asia would increase by 121 million tonnes of CO2 equivalent through 2050, analysts wrote.
But if Canada significantly increases LNG capacity to help northeast Asia reduce its reliance on coal, net emissions would decline by 5,459 mtCO2e over the same period.
"LNG from Canada going into northeast Asia has lower emissions than LNG coming from many other global LNG exporters," the report said.
LNG from western Canada has average life cycle emissions intensity 12 kgCO2e/mmbtu, compared to 21 kgCO2e/mmbtu for projects in the United States.
"With its high environmental standards and stewardship, Canada would be a great partner to fill the LNG demand gap in Asia," Wood Mackenzie analysts wrote.