Electric Cars: Inconvenient Facts, Part Two – John Stossel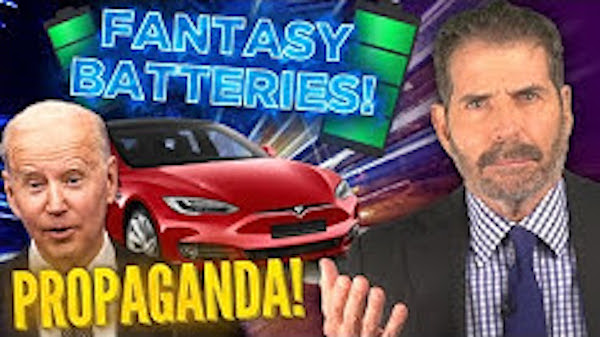 Activists and politicians love electric cars so much so that they want to take away your other choices But their green dream is just a fantasy.
Electric cars are cool. I'd buy one if I could only get the Tesla dealer to call me back.
But when it comes to the environment, electric cars aren't even close to what activists and politicians promise.
In this video, I continue where part I left off, with 3 more inconvenient facts about electric cars.
———— To make sure you see the new weekly video from Stossel TV, sign up here: https://www.johnstossel.com/#subscribe ————
John Stossel created Stossel TV to explain liberty and free markets to young people. Prior to Stossel TV he hosted a show on Fox Business and co-anchored ABC's primetime newsmagazine show, 20/20.
Stossel's economic programs have been adapted into teaching kits by a non-profit organization, "Stossel in the Classroom." High school teachers in American public schools now use the videos to help educate their students on economics and economic freedom. They are seen by more than 12 million students every year.
Stossel has received 19 Emmy Awards and has been honored five times for excellence in consumer reporting by the National Press Club. Other honors include the George Polk Award for Outstanding Local Reporting and the George Foster Peabody Award.
Premier Danielle Smith sent this letter to PM Justin Trudeau today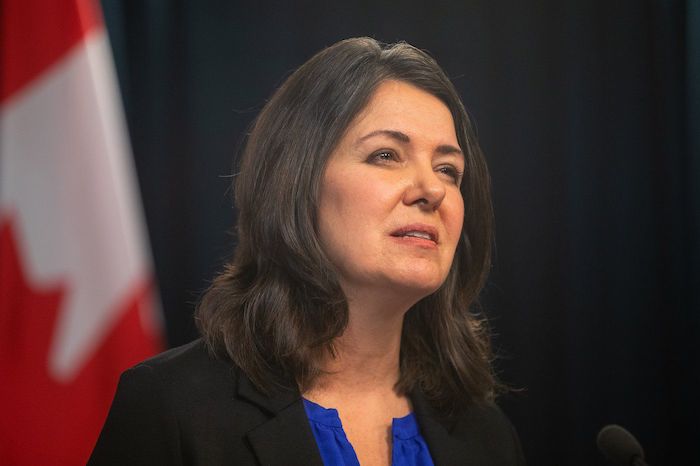 An alternative to Just Transition: Premier Smith
Alberta Premier Danielle Smith invites Prime Minister Justin Trudeau to work with her to develop "Sustainable Jobs" legislation as an alternative to the proposed "Just Transition" legislation.
Dear Prime Minister:
I am writing to once again raise Alberta's serious concerns with the proposed federal 'Just Transition' legislation. The world needs more Canadian energy, not less. It would be premature and ill-advised to signal the end of a vibrant, thriving industry that has the ability to reduce Canada's and the world's emissions through technological innovation and increased exports of LNG and other clean burning fuels the world so desperately needs. It is also critical to the security of our nation and allies to lessen dependence on fuel sources from unstable, undemocratic and dangerous countries with atrocious environmental records.
Simply put, the world needs more Canadian energy and technology, not less, and as the owner of the world's third largest oil and gas reserves and the most advanced environmental technology on the planet – we need to signal our intention to provide substantially more of both.
According to your government's own predictions, the federal Just Transition initiative alone will risk a full 25 percent of Alberta's economy and 187,000 jobs in Alberta, while also causing major disruptions and displacement to 13.5 percent of Canada's workforce. At a time when Canadians are struggling to afford basic services and goods, Canada's oil and gas sector offers some of the highest wages in Canada, which translates to strong business and community support across the country. Signalling a move away from these types of high paying jobs, threatens the national economy, and the livelihoods of hundreds of thousands of workers across the country at a time when good jobs are needed the most. It also creates a chilling effect on investors considering large scale investments in the Alberta and Canadian energy sector.
Prime Minister, we are at a crossroads in Alberta's relationship with the Federal Government. We can continue with the endless court challenges, legislation to protect jurisdictional rights and inflammatory media coverage over our disagreements, or, as is my strong preference, Alberta and Ottawa can work in partnership on a plan that will signal to all Canadians and investors from around the world that our governments have cooperatively designed a series of incentives and initiatives intended to achieve the following objectives:
Substantially decreasing Canada's and Alberta's net emissions;
Accelerating private and public investment in projects and infrastructure that utilize and develop Carbon Capture Utilization and Storage (CCUS), Bitumen Beyond Combustion, Geothermal technology, petrochemicals, hydrogen, lithium, helium, zero-emissions vehicles and nuclear technologies;
Attracting and growing a larger skilled workforce to fill positions in both the conventional energy sector as well as emerging industries using the technologies cited above; and
Significantly, and through the lens of global emissions reduction, increasing the export of LNG and other responsibly developed conventional oil and natural gas resources to Europe, Asia and the United States.
Prime Minister, all of the above objectives need to be clearly articulated and integrated into any Federal legislation or policies your government seeks to implement in the coming months, or that legislation will face irrepressible opposition from Alberta. I genuinely do not want to see that happen.
Further, this proposed legislation must be developed through cooperative discussions with affected provinces – namely Alberta. I would therefore invite you to meet with me in February on this matter, after which I would propose we have our appropriate ministers and officials meet repeatedly in the coming months with the goal of coming to a joint agreement on the key items to be included in your contemplated legislation so that it can be introduced and passed by the end of Spring.
Further, I request that you take to heart, and acknowledge publicly, the following items, in an extension of good faith to Albertans:
Immediately drop the verbiage of "Just Transition". Accordingly, rename the "Just Transition Act" to the "Sustainable Jobs Act";
Vow that all provisions of any forthcoming legislation will be designed to incentivize investment and job growth in both the conventional energy sector as well as in emerging industries utilizing Carbon Capture Utilization and Storage (CCUS), Bitumen Beyond Combustion, petrochemicals, hydrogen, lithium, helium, geothermal, zero-emissions vehicle and nuclear technologies;
Demonstrate that no provision of the Act will be designed to phase out or reduce Alberta's conventional oil and natural gas sector and workforce (as we are already experiencing a workforce shortage in this sector);
Commit your Government to actively partnering with Alberta to expand LNG exports to Asia and Europe as part of our nation's overall emissions reduction strategy; and
Promise that you and your Government will work with Alberta in partnership to set reasonable and meaningful emissions reductions targets and will not unilaterally impose such targets on Alberta's energy, agriculture and other industrial sectors on a go forward basis.
Investments by Alberta's oil and natural gas industry are driving the creation of the very clean technologies needed to bring emissions down both in Canada and around the world. Oil and natural gas companies representing the majority of production in Canada are investing $24 billion on projects to help reduce annual GHG emissions from operations by 22 million tonnes by 2030, and have committed to emission neutrality by 2050. Putting an end to or hampering this important work, and continued tepid support for increased LNG export, is the best way for your government to fail in its goal of reducing our nation's and the world's emissions. It would be the ultimate example of scoring on our own net.
The Alberta energy sector has grown and thrived through innovation, providing good paying jobs for thousands and contributing billions of dollars in tax revenue for all levels of government. They will continue to evolve and adapt to new technologies in search of new low to zero-emitting fuel sources like hydrogen and provide new, high-paying skilled jobs for decades to come. It is essential that the federal government stands shoulder to shoulder with Alberta to reduce emissions and continue to develop our oil and natural gas and future energy sources responsibly, while also positioning Canada as the optimal solution to global energy needs and security.
Prime Minister, we can and must work together. Operating in political silos, as adversaries on this issue, is getting us nowhere, and I believe all Canadians are tired of seeing it. Canada should be the world's greatest energy superpower. It can be, if we come together collaboratively in pursuit of that objective. There is no limit to our nation's potential.
Let's turn the page starting with a meeting between us next month followed by a dedicated effort to craft "Sustainable Jobs" legislation that a vast majority of Albertans and Canadians will welcome and support. The consequences of missing this opportunity will be dire for the Canadian and Alberta economies, workforce and environment.
I look forward to your prompt reply.
Coastal GasLink fined again for sediment, erosion in pipeline work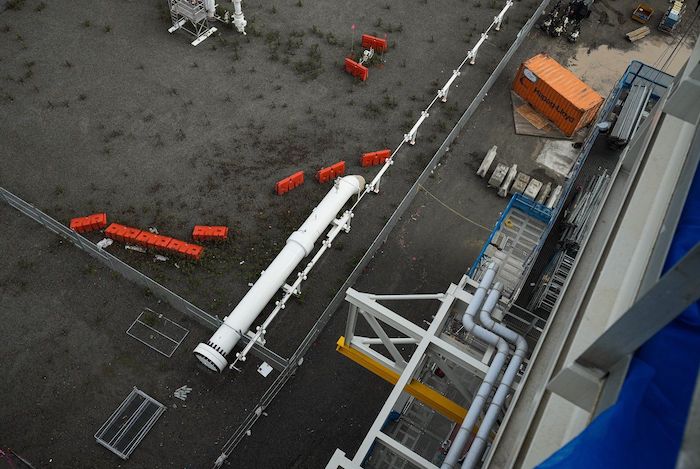 Victoria – The company that is building a natural gas pipeline across northern British Columbia has been fined for a third time as a result of failure to comply with the requirements of its environmental assessment certificate.
The B.C. government issued a bulletin saying Coastal GasLink has been fined $213,600 for "continued deficiencies with erosion and sediment control measures."
The bulletin issued Wednesday says recurring issues with erosion and sediment control have resulted in ongoing compliance and enforcement action, though more recent inspections have shown improvement.
The Environmental Assessment Office says more than 50 inspections have been done along the pipeline construction route since the project started in 2019, resulting in 37 warnings and two other financial penalties imposed last year: $72,500 in February and $170,100 in May.
The office says it entered into a compliance agreement with Coastal GasLink last July that takes a more proactive approach to erosion for about 100 kilometres of the 670-kilometre pipeline route where ground had yet to be broken.
The pipeline, which is in its final scheduled year of construction, is to connect natural gas facilities in northeastern B.C. to the LNG Canada terminal in Kitimat, on the northern coast.
Coastal GasLink says the penalty reflects concerns about erosion and sediment control from inspections by the Environmental Assessment Office in February 2022, and the determination is "a reminder of how far we've come in a year."
"We continue to work closely with our regulators to look for ways where we can do better across our project, especially with erosion and sediment control," the company said in a statement.
This report by The Canadian Press was first published Jan. 25, 2023.