Edmunds: The pros and cons of vehicle touchscreens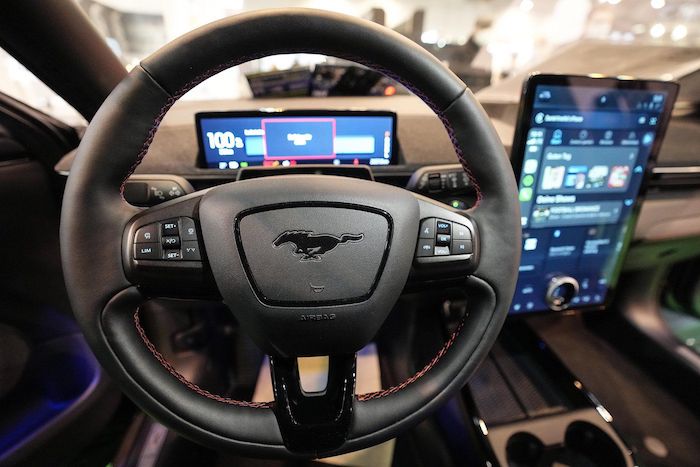 By Ronald Montoya
There's no denying the impact that smartphones and tablets have had on modern vehicles. Look into just about any new car and you'll find a touchscreen and maybe even a bank of capacitive touch buttons that seek to approximate the function of mechanical buttons. The appeal is obvious: A cabin with these design elements can look sleek and modern. But there are drawbacks that aren't always considered.
Those who haven't been in a new car as of late may not know what to look for when evaluating the technology. With this in mind, Edmunds experts have listed a few pros and cons to touchscreen car interfaces to help you determine if this technology is something of interest or a deal-breaker.
PRO: FEWER BUTTONS EQUAL LARGER SCREENS
Most people prefer a large screen to a smaller one, so when automakers remove buttons from the car, it gives them more room to expand the screen. And much like our TVs and smartphones have ballooned in size over the years, so too have vehicle screens. For example, Lexus introduced its small SUV, the NX, in 2015. That model had a 7-inch center screen. Less than a decade later, the 2022 Lexus NX can be had with an optional 14-inch touchscreen. Some models' screens are even bigger. The Ford Mustang Mach-E has a 15.5-inch center touchscreen, and the all-electric Mercedes-Benz EQS offers an entire dashboard that is one big Hyperscreen. Bigger screens are more legible, provide larger touch targets to interact with, and make it easier to glance at a map.
CON: HIGHER LIKELIHOOD OF DISTRACTION
With touchscreens, drivers must take their eyes off the road to perform most tasks. A simple task such as pulling up a song on Spotify caused drivers to take their eyes off the road for up to an average of 20 seconds, according to a 2020 study by IAM RoadSmart, an independent UK road safety nonprofit. For perspective, the National Highway Traffic Safety Administration guidelines recommend that "devices be designed so that tasks can be completed by the driver while driving with glances away from the roadway of 2 seconds or less." The study also concluded that the impact on reaction time when using touch control, as opposed to voice control, was worse than texting while driving.
Drive any car long enough and you'll know where things are just by feel. Think of a physical volume dial, for example. You can locate and turn it without taking your eyes off the road. But that rarely works with a touchscreen because you can't feel a virtual button.
PRO: MORE FEATURES CAN BE ADDED TO THE VEHICLE
These days a new car's screen is expected to pull double or triple duty. It needs to not only run the automaker's software but also display Apple CarPlay and Android Auto smartphone integration systems. Imagine the number of buttons that would be needed to run all three systems.
From the automaker's perspective, a touchscreen interface saves designers from having to figure out where to add more buttons and gives the interior a cleaner look. A great example is the Tesla Model S. Nearly every feature on the vehicle is located on the center touchscreen. Even features you might not expect, such as the shifter, windshield wipers and lights, are located on the touchscreen.
The Kia EV6 is another notable example. It has a row of capacitive touch buttons that are used for climate controls but can completely change to stereo controls at the press of a specific button. Trouble is that if you want to adjust your temperature and are on the wrong setting, you'll end up turning up the volume instead.
CON: CENTRAL POINT OF FAILURE
It is great to have more features in a modern vehicle, but the problem with housing them all in one place is that if the screen goes out, you don't have access to any of those features. This has happened to Edmunds editors on numerous occasions since sometimes the software on new cars isn't fully baked.
PRO: MORE CUSTOMIZABLE
Since virtual buttons in a vehicle aren't physically locked into one place, it opens up the doors for customization. On the Tesla Model 3, for example, drivers can rearrange the location of the main on-screen buttons to match their preferences. Similarly, on the 2022 Lucid Air, drivers can create profiles that contain their steering wheel, seat and stereo presets that can be stored and instantly recalled in the event that another member of the house has different preferences.
EDMUNDS SAYS: Everyone has a different preference for the way they interact with a vehicle's technology. Get a feel for the car's tech when you're in the showroom and if you're not a fan of touchscreen interfaces, consider brands such BMW, Genesis, Mercedes-Benz or Mazda, as they all have control knob interfaces.
_______
This story was provided to The Associated Press by the automotive website Edmunds. Ronald Montoya is a senior consumer advice editor at Edmunds and is on Twitter.
Alberta to change licences in spring, reduce second road tests for new drivers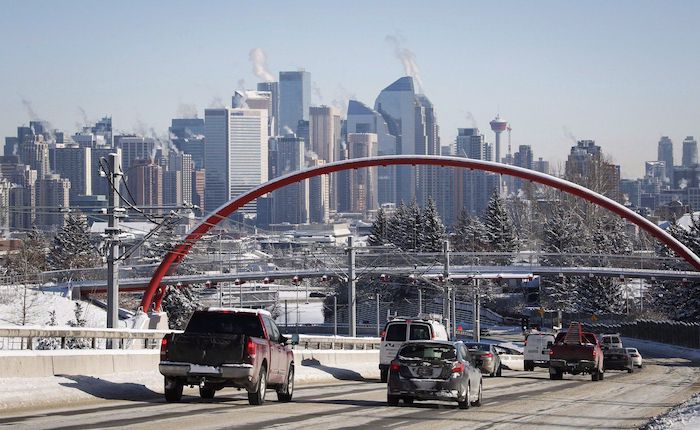 By Bill Graveland in Calgary
A graduated driver's licence program in Alberta that has been in effect for the past 19 years is getting an overhaul.
The Graduated Driver Licensing program was introduced in Alberta in 2003. New drivers are not permitted to drive between midnight and 5 a.m. Their licence can be suspended with an accumulation of eight or more demerit points, and there is zero tolerance in the use of alcohol or drugs while driving.
In addition, after successfully making it through two years probation, drivers are requested to take a second, more advanced road test in order to receive a full licence.
That is to change next spring.
Alberta says it will no longer require the advanced road test for Class 5 (passenger vehicles) and Class 6 (motorcycle) driver's licences, saving those drivers $150.
"The objective of the changes are meant to reduce red tape and also cut costs for Albertans and businesses without cutting the safety aspects of the program," said Alberta Transportation Minister Prasad Panda in an interview.
Since the program began, drivers who made it past their two-year probation and didn't take a second test have been allowed to continue driving with their graduated licences, and many do.
Panda said an estimated 700,000 Albertans are driving with graduated licences. And in the past five years, 65 per cent of those with graduated licences did not take the second advanced road test.
"Some of them are not that young anymore. They are in their 40s, but they are simply not taking the test because they're already driving with the (Graduated Driver Licence)," he added.
"Many of them probably thought spending that extra $150 for the advanced test is not giving them any extra benefit or comfort other than getting a full licence."
An additional road test will also no longer be mandatory to obtain a Class 4 driver's licence, which is required to transport passengers in taxis, ride-share vehicles, limousines, small buses and ambulances.
Eliminating the road test was suggested by many Albertans in a 2019 government survey on red-tape reduction.
Panda said about 500,000 graduated licence holders are likely eligible to move to full Class 5 licences.
"It is common sense. It reduces costs for drivers and also, in a way, for businesses, without compromising safety in any way," Panda said.
"It's not reducing safety. They have to be on probation for two years, so those two years should sort out if there are any issues with those drivers, whether it's traffic violations or drug and alcohol."
Under the change, drivers who show poor driving behaviour and get demerits or are ticketed for other unsafe driving offences during the last year of their probation would have their probationary period extended for an additional year.
This report by The Canadian Press was first published Sept. 27, 2022.
Consumers could see higher car insurance premiums. Here's how to lower yours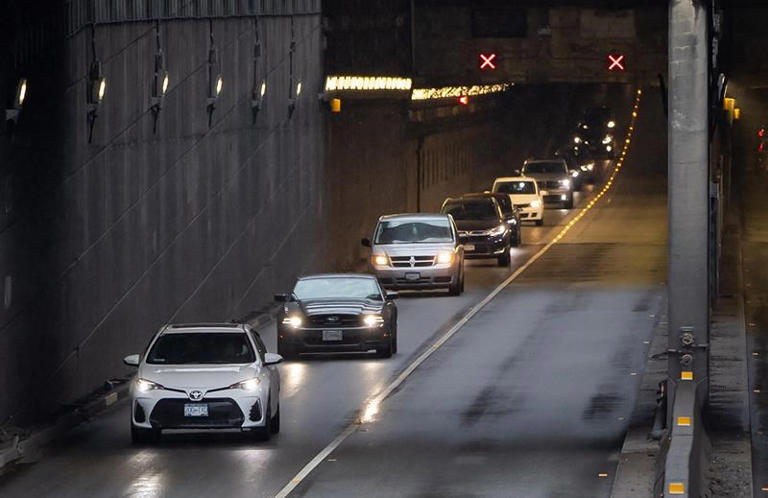 Yet any price increase is likely to sting after many customers saw rebates during 2020 and 2021, when there were fewer drivers on the road during pandemic restrictions, and higher rates are on their way.
The Financial Services Regulatory Authority of Ontario, for example, approved rate increases from several insurers that will begin to roll out in September. For example, Allstate Insurance Company received an approved rate change of 4.99 per cent while Zenith Insurance Company received a rate change of 10.37 per cent.
Another reason rates are jumping is because traffic is becoming denser as more people return to the office and other activities outside the home compared with the height of the pandemic, said Tanisha Kishan, an insurance expert with Ratesdotca.
"The presence of a lot more vehicles on the road, essentially that traffic density piece, could lead to a likelihood of increased claims, which would then correlate to rate increases as well," Kishan said.
Every province is regulated differently but these underlying factors affecting drivers coast-to-coast mean we'll see rate increases on a national scale, she said.
For consumers notified that their rates will increase upon renewal, Kishan advises them to use that 30 to 60 day notice period to shop around and see what other offers are available as not all insurers will provide drivers with the same policy.
For those confident in their driving abilities, and who perhaps spend limited time on the road, Kishan recommends looking into usage-based programs that provide discounts based on driving behaviour.
Now is the time to also review your policy with a broker or insurance agent to make sure your coverage is still applicable.
"Some consumers, depending on how old their car is, might opt to reduce coverage on it. Some individuals might choose to increase their deductible, which is the amount that they would pay in the (event) of a claim. All of these little things could reduce your overall premium," she said.
A broker or agent might also be able to spot if you're eligible for a group discount, Thomas said.
For example, you might be able to get an alumni group discount if you graduated from a particular college or university.
There might also be a discount if you put your home and auto insurance policy together or if your household has multiple vehicles and you place them on the same policy, she added.
This report by The Canadian Press was first published Sept. 20, 2022.
Leah Golob, The Canadian Press