E-coli shows up at more daycares in Calgary – Alberta Chief Medical Officer of Health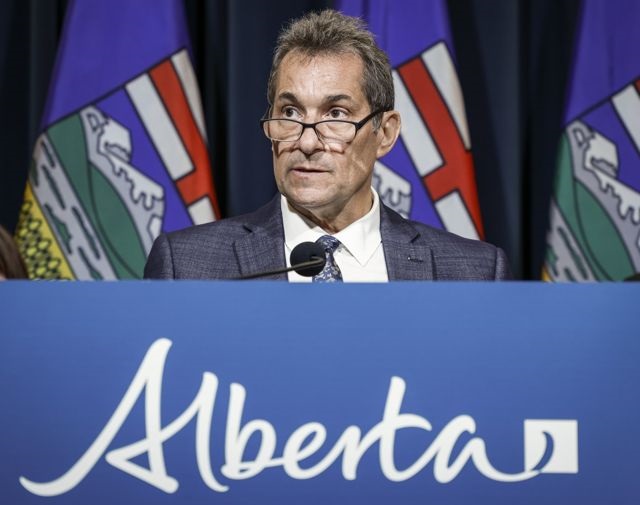 Statement from Chief Medical Officer of Health
Dr. Mark Joffe, Chief Medical Officer of Health, issued the following statement on the E. Coli situation in Calgary:
"It has come to my attention that five additional daycare sites have had children attend who have tested positive for E. Coli. Some of these children are connected to daycares from the original outbreak. These additional facilities will be closed, out of an abundance of caution. Facilities will be required to be cleaned and sanitized and all children will be tested to confirm their negative status before returning to the centre. All facility operators have been contacted, and parents of these facilities will be directly notified as soon as possible by the operators working with Alberta Health Services.
"The six additional sites are:
Active Start Country Hills
CanCare Childcare – Scenic Acres location
CEFA Early Learning Childcare North
MTC Daycare
Renert Junior Kindergarten
Calgary JCC Child Care
"Additionally, Vik Academy is again closed for precaution pending testing results. This facility was part of the original closures.
"To all the parents involved in this terrible situation – we hear you and understand what you are going through. However, it is crucial for parents who have children who attend these daycares follow the guidance being given to them by health care professionals. If your daycare is closed, please respect why this is done and keep your children at home. Only send your child to another facility if they have tested negative for E. Coli and have no symptoms.
"To all daycare operators in the Calgary region – please confirm the health and daycare history of children who are new to your facility.
"By working together and following health guidance, we will stop this outbreak.
"Parents and staff from all impacted daycares involved are being provided with information about what to do if they or their children experience symptoms, test positive, or have concerns about the health and safety of their child. If your child is experiencing more severe symptoms, such as bloody diarrhea, they should be taken to an emergency department immediately.
"E. Coli is a highly transmissible bacteria that can be spread by food or water sources, or by hand to mouth contact. Some secondary transmission is common and expected in significant outbreaks such as this."
The original 11 sites that were closed are:
Fueling Brains Braeside
Fueling Brains West 85th
Fueling Brains New Brighton
Fueling Brains Centennial
Fueling Brains McKnight
Kidz Space
Vik Academy in Okotoks
Fueling Brains Bridgeland
Little Oak Early Education (formerly Mangrove)
Almond Branch School
Braineer Academy
Province orders dismissal of Chestermere Mayor, three councillors, and all three CAO's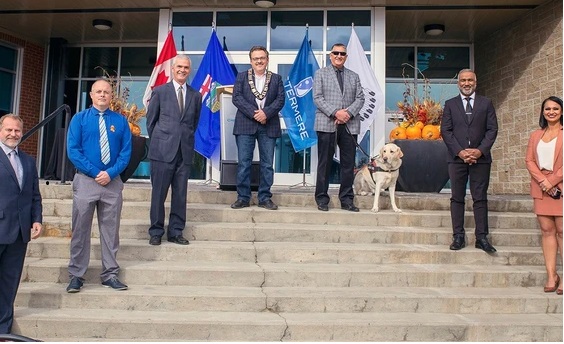 City of Chestermere/Facebook)
City of Chestermere councillors and senior staff dismissed
Minister of Municipal Affairs Ric McIver has issued a ministerial order dismissing four of the City of Chestermere's municipal councillors and all three chief administrative officers (CAOs).
After the city failed to comply with the supervision of the official administrator and some of the minister's directives that have been in place since March 15, 2023, Minister McIver has dismissed Mayor Jeff Colvin, Coun. Mel Foat, Coun. Blaine Funk and Coun. Stephen Hanley, as well as the three CAOs.
The directives, intended to restore good governance to the City of Chestermere, were issued following a municipal inspection. Since then, the city has continued to be managed in an irregular, improper and improvident manner.
"The directives issued by my predecessor are not onerous and represent the bare minimum that citizens ought to expect from their municipal government. However, after undertaking all reasonable efforts to have the city comply with its obligations, it has failed to do so. I am profoundly disappointed that it has come to this, but the people of Chestermere deserve better. This community should be able to have trust in its local elected government."
While the minister determined that the city has failed to comply with its obligations, he has also determined that dismissal of Coun. Shannon Dean, Coun. Sandy Johal-Watt and Coun. Ritesh Narayan was not justified given their efforts to hold council to account and attempt to move council in a more positive direction toward proper governance practices and compliance with legislation.
Councillors Dean, Johal-Watt and Narayan remain as elected councillors but will have no role in the governance of the city until a byelection is held and council quorum is restored.
The ministerial order dismissing Chestermere council members and senior administration is effective Dec. 4. An official administrator and interim CAO are in place to oversee the City of Chestermere's governance and operations until a byelection is held to elect new councillors for the vacant positions at a date to be determined in 2024.
Quick facts
A municipal inspection was ordered by the minister of Municipal Affairs under the Municipal Government Act (Section 571) in May 2022.
The independent inspection, which concluded in September 2022, found the City of Chestermere to be managed in an irregular, improper and improvident manner.
An official administrator was appointed in September 2022 to supervise the municipality and its council.
On March 15, 2023, the minister of Municipal Affairs issued 12 binding directives through a ministerial order requiring the City of Chestermere to take action to address key areas of concern.
On Oct. 18, the minister of Municipal Affairs issued to the City of Chestermere a notice of intent to issue a ministerial order which would dismiss all seven council members from office, as well as all three CAOs.
Premier Smith reacts to Liberal Government's announcement on new methane reduction targets at COP 28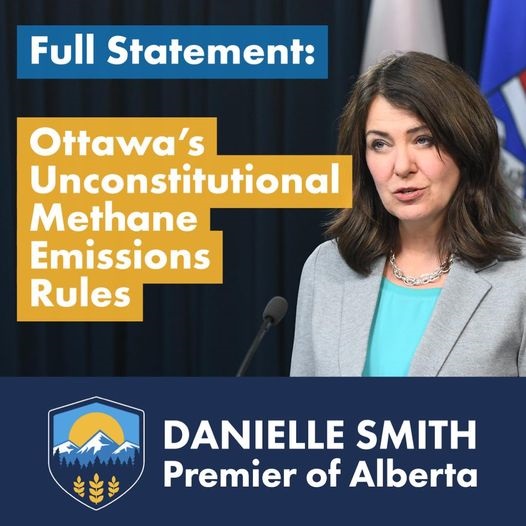 Federal methane emissions targets: Joint statement
"Once again, the federal government is setting unrealistic targets and timelines. Infrastructure can only be updated as quickly as technology allows. For example, Alberta will not accept nor impose a total ban on flaring at this time, as it is a critical health and safety practice during production. Any regulation that completely prohibits this is putting lives at risk"
Premier Danielle Smith and Minister of Environment and Protected Areas Rebecca Schulz issued the following statement on the federal government's proposed methane emissions regulations:
"The federal government has unilaterally established new methane emissions rules and targets to help win international headlines. Instead of building on Alberta's award-winning approach, Ottawa wants to replace it with costly, dangerous and unconstitutional new federal regulations that won't benefit anyone beyond Environment and Climate Change Minister Steven Guilbeault's post-office career.
"Managing emissions from Alberta's oil and gas industry is our constitutional right and responsibility, not Ottawa's, and we are getting the job done. Using a province-led approach, Alberta has already reduced methane emissions from the oil and gas sector by 45 per cent – hitting our target three years early – and we're just getting started.
"Meanwhile, not only is it illegal for Ottawa to attempt to regulate our industries in this manner, Ottawa also hasn't even hit one of its past arbitrary and unscientific emissions targets largely because it has little to no credible expertise regulating the natural resource, agricultural and other industry sectors in this space.
"Ottawa could have helped us keep reducing emissions with joint incentive programs in line with Alberta's Emissions Reduction and Energy Development Plan. It could have listened to the Supreme Court's declaration that the Impact Assessment Act was unconstitutional and abandoned this kind of arrogant and ineffective scheme. Instead, these new regulations threaten our successful province-led approach and impede good work that's already underway.
"Once again, the federal government is setting unrealistic targets and timelines. Infrastructure can only be updated as quickly as technology allows. For example, Alberta will not accept nor impose a total ban on flaring at this time, as it is a critical health and safety practice during production. Any regulation that completely prohibits this is putting lives at risk. A total ban would also be costly, resulting in shut-ins and loss of production.
"This approach will also cost tens of billions in infrastructure upgrades, yet Ottawa has provided virtually no financial support to do so. Thousands of Albertans could be put out of work in the coming years due to these costly regulations. A federal government willing to invest $37.7 billion into just three battery plants in Ontario and Quebec cannot credibly refuse to provide tax credits and financial incentives for producers in Alberta and Saskatchewan to assist with achieving a carbon-neutral economy by 2050.
"For years, Alberta, not Ottawa, has done the hard work and achieved results. We strongly support reducing methane emissions and have invested tens of millions into developing these technologies. Minister Guilbeault must work with us, and not against us, to keep cutting methane emissions and charting a course for carbon neutrality by 2050.
"Given the unconstitutional nature of this latest federal intrusion into our provincial jurisdiction, our government will use every tool at our disposal to ensure these absurd federal regulations are never implemented in our province."