Drayton Valley residents returning home as evacuation order is lifted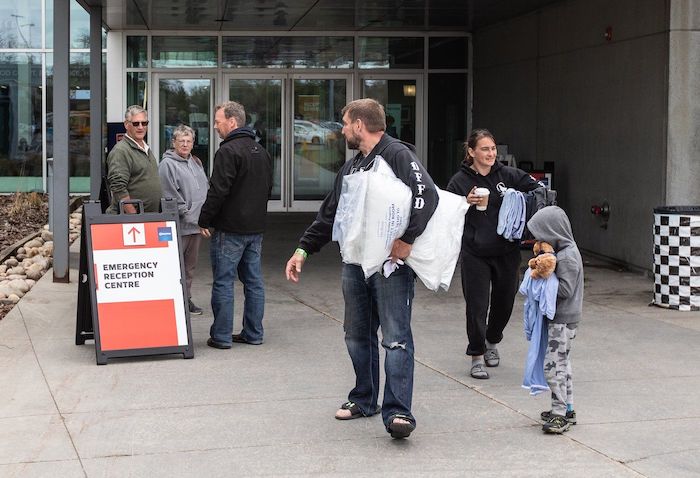 Update 13: Alberta wildfire situation (May 16, 5:30 p.m.)
The evacuation order has been lifted for the Town of Drayton Valley and parts of Brazeau County. Re-entry began at 2 p.m.
Those evacuated due to wildfires should register at local reception centres or at emergencyregistration.alberta.ca.
Current situation
Alberta has declared a provincial state of emergency. Visit alberta.ca/emergency for information or call 310-4455, now available 24-7.
The fire danger is extreme in northern Alberta with temperatures expected to increase again toward the end of this week. A moderate to high fire rating remains for the Rockies.
Current wildfire information is available on the Alberta Wildfire Status Dashboard.
A fire ban and an off-highway vehicle restriction are in place across the Forest Protection Area.
Parts of Alberta are experiencing moderate to high-risk smoky conditions.

Learn more about the potential affects of wildfire smoke on your health.
Wildfire smoke can travel long distances.
Visit firesmoke.ca to see where the smoke affecting your area is coming from.

Evacuation orders: 23
Alberta Emergency Alerts: 17 (12 critical alerts, five advisories)
Number of evacuees: 19,576
Alberta currently has more than 2,500 wildland firefighters, including personnel from partner agencies across Canada and the United States as well as the Canadian Armed Forces, 165 helicopters, 31 fixed-wing aircraft, and heavy equipment responding to wildfires in the province.
An additional 61 personnel are arriving today from Ontario, with 21 expected to arrive from New Brunswick tomorrow.
New information
A mandatory evacuation order was issued for the town of Swan Hills at 1:15 p.m.
The evacuation order has been lifted for the town of Drayton Valley and parts of Brazeau County.
Re-entry operations for the town of Drayton Valley began at 2 p.m. today.
Local municipalities, First Nations and Metis Settlements may require financial assistance to compensate volunteer firefighters who may not be able to leave their regular jobs in order to join or continue firefighting efforts. Alberta's government is providing additional support for local firefighting costs to help strengthen the province's response capacity, improve public safety and assist communities during an unprecedented wildfire season.
Support for evacuees
Since the announcement of one-time emergency financial assistance for evacuees, more than 10,400 applications have been processed.
More than $15.8 million in e-transfers has been sent to evacuees.
More than $3.3 million in debit cards has been distributed.
Debit cards are available for evacuees unable to receive an e-transfer at 16 Alberta Supports Centre locations with extended hours and at Edmonton and Calgary evacuation centres.
Donations
Albertans who wish to help can make cash donations through the Canadian Red Cross or within their regions to a recognized charitable organization of their choice.
The Government of Canada and the Government of Alberta will each match every dollar donated to the Canadian Red Cross 2023 Alberta Fires Appeal. This means that every $1 donated will become $3 to support those affected by the wildfires.
Individuals and companies with goods or services to offer or donate to support the government's response to the wildfire can email

[email protected]

.ca.
For more information on the emergency and supports for evacuees, go to alberta.ca/emergency.
Aurora Cannabis to raise $33.8M in share offering, plans to repay convertible debt
EDMONTON — Shares of Aurora Cannabis Inc. were down more than 10 per cent after the cannabis company announced plans to raise $33.8 million in a share offering.
The company says Canaccord Genuity has agreed to buy, on a bought deal basis, 46,250,000 shares of the company at a price of 73 cents per share.
It has also granted Canaccord Genuity an over-allotment option for up to an additional 6,937,500 shares on the same terms. If the over-allotment option is exercised in full, the offering will total $38.8 million.
Aurora says it plans to use the money raised to repay the remainder of its outstanding convertible senior notes at or prior to maturity.
The company says the remainder, if any, will be used for strategic purposes, including potential acquisitions.
Aurora's stock price was down 13 per cent at 79 cents per share in early trading on the Toronto Stock Exchange.
This report by The Canadian Press was first published Sept. 28, 2023.
Companies in this story: (TSX:ACB)
The Canadian Press
Running Reins Ranch in Red Deer County picks up $250,000 grant from province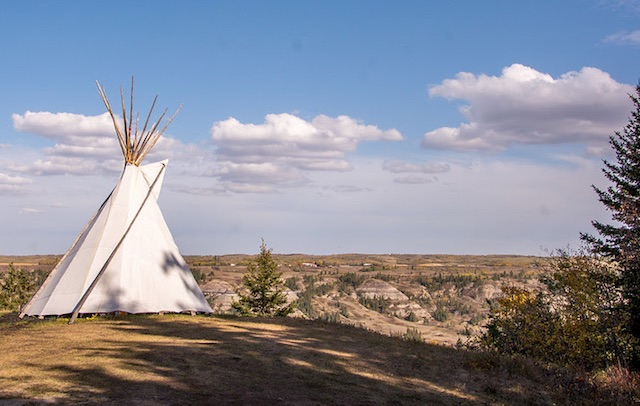 Running Reins Ranch partners with members of the local Indigenous community to set-up teepee accommodations and host regular cultural programming for guests.
Tourism investment fuels growth in rural Alberta
Alberta's government continues to support regional tourism opportunities across the province, generating jobs and new tourism destinations for locals and visitors alike.
Ahead of World Tourism Day 2023, Minister of Tourism and Sport Joseph Schow visited Running Reins Ranch to see first-hand how tourism investment grants are making a difference in the lives of Albertans.
"Alberta's government is proud to invest in growing visitor destinations like Running Reins Ranch that celebrate the richness and diversity of Alberta's rural destinations and provide a sustainable tourism experience for visitors to enjoy."
As part of the Tourism Investment Program, Running Reins Ranch received a $250,000 grant from Travel Alberta.
"Our investment will support the building of additional unique accommodations at the ranch that will triple their capacity, emphasize their year-round offerings and create five new full-time jobs. This investment in Running Reins Ranch is a perfect example of how Travel Alberta is driving tourism growth in rural communities across the province."
Running Reins is located east of Innisfail, offering cabin and teepee accommodations and a wide range of outdoor activities for visitors looking to combine the beauty of the Prairies with farm experiences for a one-of-a-kind getaway.
Right to Left: Minister of Tourism and Sport Joseph Schow, Owners of Running Reins Ranch Terry and Janice Scott, and team member Grace Finlan.
"This funding is a game-changer for us and our business. We are excited to bring our vision to life and provide visitors with unforgettable experiences while supporting the economic growth of the surrounding community."
Tourism is Alberta's No. 1 service export sector. In 2019, Alberta welcomed 34.6 million visitors, generating $10.1 billion in expenditures and supporting more than 80,000 full-time jobs. The Tourism Investment Program is Travel Alberta's commitment to investing $15 million annually with communities and operators to develop the province's tourism sector. Developing Alberta's rural and agri-tourism sector is an essential component of the government's efforts to grow Alberta's tourism economy to more than $20 billion by 2035.
Quick facts
In 2022-23, Travel Alberta funded 166 projects across 73 communities – about 75 per cent of the projects and 70 per cent of the funding were in smaller urban and rural areas of the province.
In December 2022, Alberta's government released its Economic Development in Rural Alberta Plan, with supporting initiatives that demonstrate the government's commitment to building healthy and prosperous communities across rural Alberta and Indigenous communities.