DeSantis to expand law critics call 'Don't Say Gay' into HS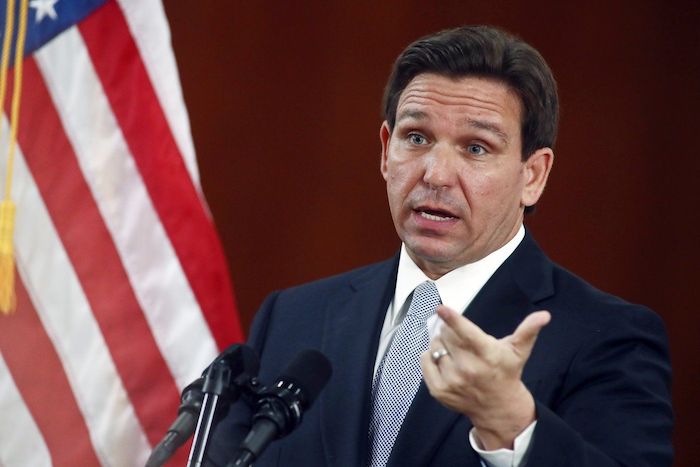 Florida Gov. Ron DeSantis answers questions from the media in the Florida Cabinet following his State of the State address during a joint session of the Senate and House of Representatives, Tuesday, March 7, 2023, at the state Capitol in Tallahassee, Fla. DeSantis' administration is moving to unilaterally forbid classroom instruction on sexual orientation and gender identity in all grades, expanding the controversial law critics call "Don't Say Gay" as the Republican governor continues a focus on cultural issues ahead of his expected presidential run. (AP Photo/Phil Sears, File)
By Anthony Izaguirre in Tallahassee
TALLAHASSEE, Fla. (AP) — The administration of Florida Gov. Ron DeSantis is moving to forbid classroom instruction on sexual orientation and gender identity in all grades, expanding the controversial law critics call "Don't Say Gay" as the Republican governor continues a focus on cultural issues ahead of his expected presidential run.
The proposal, which would not require legislative approval, is scheduled for a vote next month before the state Board of Education and has been put forth by state Education Department, both of which are led by appointees of the governor.
The rule change would ban lessons on sexual orientation and gender identity from grades 4 to 12, unless required by existing state standards or as part of reproductive health instruction that students can choose not to take.
DeSantis has leaned heavily into cultural divides on his path to an anticipated White House bid, with the surging Republican increasingly pursuing a conservative agenda that targets what he calls the insertion of inappropriate subjects in schools.
Spokespeople for the governor's office and the Education Department did not immediately return an emailed request for comment.
The measure comes after DeSantis championed a law last year that prohibited instruction on gender identity and sexual orientation in kindergarten through third grade.
The law drew widespread backlash nationally, with critics saying it marginalizes LGBTQ people, and kicked off a feud between the state and Disney, which publicly opposed the law.
At the governor's request, the Republican-dominated Legislature voted to dissolve a self-governing district controlled by Walt Disney World over its properties in Florida, and eventually gave DeSantis control of the board in a move widely seen as a punishment for the company opposing the law. The board oversees municipal services in Disney's theme park properties and was instrumental in the company's decision to build near Orlando in the 1960s.
The rule change was first reported by the Orlando Sentinel.
New Brunswick's proposed education policy change sparks backlash in Ottawa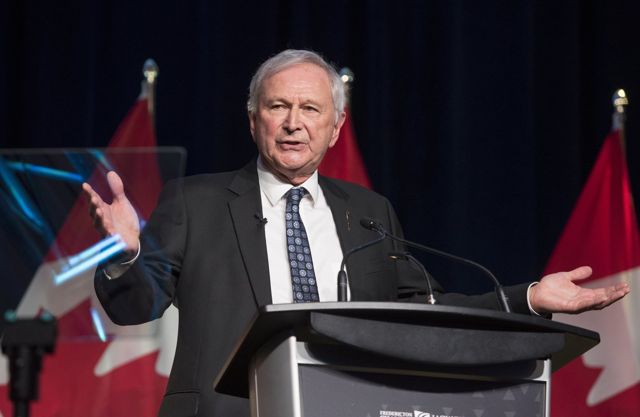 Ottawa
The New Brunswick government is facing criticism from cabinet ministers, MPs and senators in Ottawa who say it's putting LGBTQ kids at risk with a new policy.
Premier Blaine Higgs is pushing changes to sexual orientation policy in schools that would force children under 16 to get parental consent to change their names or pronouns at school.
The previous version of the policy required teachers to get a student's informed consent before discussing names and pronouns with their parents, and was meant to make schools inclusive and safe for LGBTQ children.
Higgs says he's taking a strong position for families, but the changes have sparked anger from opposition parties and dissent within his own caucus.
Senators Kim Pate and René Cormier wrote an op-ed calling for the government to reconsider and reminding Higgs that the province is subject to the Charter of Rights and Freedoms.
Official Languages Minister Ginette Petitpas Taylor called the decision appalling in a tweet, and her cabinet colleague Randy Boissonnault says the policy puts lives at risk.
This report by The Canadian Press was first published June 9, 2023.
Ottawa girl set to become the youngest university graduate in Canadian history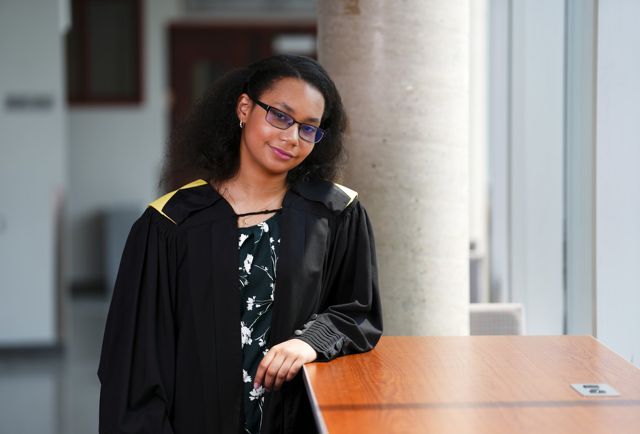 Anthaea-Grace Patricia Dennis poses for a portrait at the University of Ottawa in Ottawa on Friday, June 2, 2023. The 12-year-old is graduating from the University of Ottawa's biomedical science program, and setting a record in the process. THE CANADIAN PRESS/Sean Kilpatrick
Anthaea-Grace Patricia Dennis is not your typical 12-year-old.
She is a child prodigy who's about to become the youngest Canadian to ever graduate from university.
On Saturday, Patricia Dennis will walk across the University of Ottawa stage in her cap and gown and accept a bachelor's degree in biomedical science.
She started the program when she was nine, at a time when most of her peers were playing games at recess.
So how is this wunderkind feeling about the big day?
"I'm going to be proud. I'm going to hope I don't fall off the stage," Patricia Dennis said in an interview.
"I'm going to be happy for myself too, not just for other people. I am proud of myself for getting to this point, despite all the hurdles and blocks that there have been for a person like me."
Perhaps no one will be more proud or excited than her biggest supporter, her mom Johanna Dennis.
Dennis said she realized her daughter was special when she was around two-and-a-half years old. She has felt so ever since.
The pair have a close bond.
Dennis was a single mother while she built her own academic career. After obtaining a number of degrees, she's now a law professor and has been instrumental in her daughter's education.
"I feel like part of why I'm going to the convocation and walking across the stage is for her own benefit to say, 'Thank you for being there for me.' I think that's really the main purpose of the graduation in the first place," said Patricia Dennis.
"She's always there for me whenever I need her to be there."
Being a preteen in an intensive university program has come with a unique set of challenges. Patricia Dennis has had to deal with people's preconceived notions and expectations about how she is going to look, talk and act based on her age.
"My advice for people who are also young, gifted, smart, talented — don't let other people's expectations bring you down," she said.
"That's been a major obstacle for me everywhere I go."
She also wants to inspire other intelligent and ambitious children.
"I'm very motivated by the fact that I can be the first (to do) something. You know, being able to show other young, gifted and talented people that something like this is possible, that you can get through these roadblocks, has always been something that I've always wanted to do," she said.
The highlight of her university career so far was completing a 40-page thesis on the relationship functional activity in the cerebellum — the part of the brain responsible for co-ordinating balance and movement — and handedness.
The paper concluded that connectivity between the brain and hand is significantly different for people who are right-handed versus those who are left-handed.
After researching the topic for around a year, Patricia Dennis presented her findings at the Ottawa-Carleton Institute of Biology Symposium.
"I can now call myself a researcher," she said. "There are people showing interest in what I'm doing, and I feel like the master of the cerebellum."
When she's not researching or writing about the brain, Patricia Dennis is a "very good" violinist, her mom said.
She also loves playing with her cats and binge-watching TV shows with her family.
After a well-earned break from her studies over the summer, Patricia Dennis is pursuing postgraduate school.
Her top three candidates are McGill University, the University of Toronto and the Illinois Institute of Technology, and she's interested in continuing her research on functional activity in the cerebellum.
"I'll probably pick it back up when I have my own lab, and I can get people to also do it with me, because I'll be in charge," she said.
This report by The Canadian Press was first published June 9, 2023.
—-