"Davos Elite at it's worst" Poilievre grills Carney for killing Canadian jobs while heavily investing in regions with serious human rights issues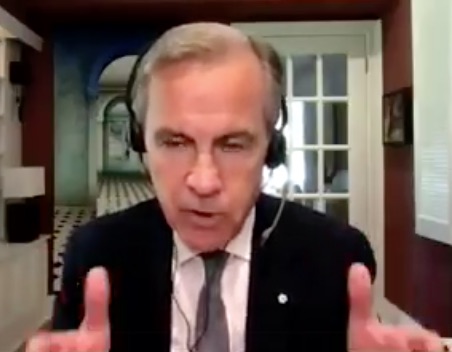 Former Bank of Canada Governor Mark Carney addressed a Federal Industry Committee hearing Thursday. That gave Conservative shadow critic Pierre Poilievre the opportunity to point out several disturbing realities regarding the work of Brookfield Asset Management. Mark Carney is Head of Impact Investing at Brookfield.
These compelling exchanges give disturbing insight into the movement to ditch oil and gas production in favour of renewable power. The videos clearly point out some of the issues regarding links to human rights abuses and widespread use of coal fired power.
From the Facebook page of Pierre Poilievre
Davos elite Mark Carney tells Industry Committee he opposes western Canadian pipeline project, but supports his company's multibillion-dollar-pipeline investments in Latin America and the Middle East.
He can make money off fossil fuels abroad, but Canadian workers can't do so at home.
Face it: the Davos elites are screwing working people.
Here's a millionaire whose company invests in Middle East & South American fossil fuels, but he wants to shut down pipeline jobs in Canada.
He makes a fortune, while turning other people's lives upside down.
In this exchange Poilievre asks Carney to acknowledge that Brookfield Asset Management buys about 50% of the raw material they use to build solar panels from coal-powered plants in China. The main product is suspected by US Lawmakers (from Reuters) of being produced in work camps in the region where the Chinese Communist Party is punishing the local Uighurs population.
In a closing statement on his social media page Poilieve posted a follow up question for Canadians.
From Pierre Poilievre's Facebook page
Carney is lecturing business about putting human values before shareholder profits.
He had a chance to put his money where his mouth is today, by recognizing the Uyghur genocide & risk angering China where his company has billions in business.
Did he choose people or profits?
Suncor to cut 1,500 jobs by end of year, employees informed Thursday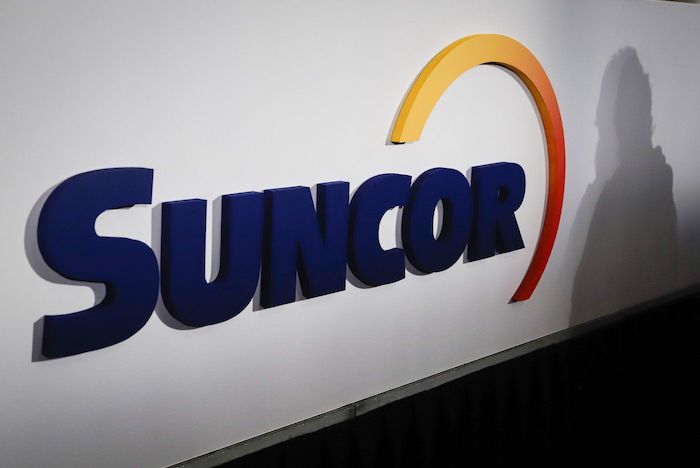 A Suncor logo is shown at the company's annual meeting in Calgary, Thursday, May 2, 2019. Suncor on Thursday said is would lay off 1,500 workers by the end of 2023. THE CANADIAN PRESS/Jeff McIntosh
Suncor Energy Inc. says it will cut 1,500 jobs by the end of the year in an effort to reduce costs and improve the company's lagging financial performance.
Spokeswoman Sneh Seetal confirmed the cuts, saying they will be spread across the organization and will affect both employees and contractors.
Seetal says employees were informed of the cuts in a companywide email from Suncor CEO Rich Kruger earlier this afternoon.
Suncor has been under pressure from shareholders — including activist investor Elliott Investment Management — to improve its financial and share price performance, which has lagged its peers.
Kruger, the former CEO of Imperial Oil Ltd., took the reins at Suncor earlier this spring and has been tasked with turning around the oilsands giant.
Suncor employs people across the country, in the U.S., and the U.K. Its corporate head office is located in Calgary.
This report by The Canadian Press was first published June 1, 2023.
Canada will keep up with U.S., won't cut corners on permitting reform, Wilkinson says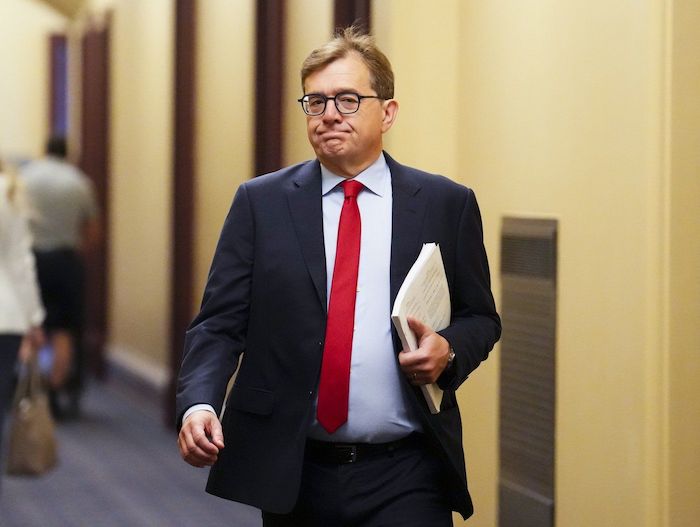 Minister of Natural Resources Jonathan Wilkinson arrives to a cabinet meeting on Parliament Hill in Ottawa on Tuesday, May 30, 2023. Wilkinson says Canada won't be "cutting corners" as it overhauls the permitting process for energy projects. THE CANADIAN PRESS/Sean Kilpatrick
Washington
Canada's natural resources minister says he won't be "cutting corners" when it comes to the environmental assessment process for energy projects.
Jonathan Wilkinson says the government is focused on delivering a new permitting process before the end of the year.
Industry experts say it's more urgent than ever, now that the U.S. is poised to eliminate duplication and require shorter timelines for environmental assessments.
The U.S. permitting reforms are part of the new Fiscal Responsibility Act, the result of efforts to end the political standoff over the debt ceiling.
That controversy is still far from resolved, however: Congress is divided over the legislation, which aims to stave off a U.S. default before Monday.
If passed, the bill would create a new agency to oversee the permitting process and require environmental reviews take no longer than two years.
This report by The Canadian Press was first published May 30, 2023.