Crime leads voter concerns as NYC mayoral primary approaches
NEW YORK (AP) — Fear of crime is back as a political issue in New York City. For the first time in years it could be a prime factor in who voters pick as their next mayor.
Early voting begins Saturday in the city's party primaries. Ballots are being cast as the city is emerging, brimming with hope, after a year in pandemic lockdown, but also amid an unsettling rise in shootings.
The violence is still well short of the historic highs of the 1990s, or even in the New York of the early 2000s. But it has forced the leading Democratic candidates to balance talk of police reform with promises not to let New York backslide to its long-gone days as a crime capitol.
"No one is coming to New York, in our multibillion-dollar tourism industry, if you have 3-year-old children shot in Times Square," Brooklyn Borough President Eric Adams said at a recent debate, referring to a May 8 shooting in which a 4-year-old girl and two adult women were wounded by stray bullets.
Adams, a former police captain who also co-founded a leadership group for Black officers, has risen to the top of most polls as issues of crime and policing have dominated recent mayoral debates.
The race remains tight, though, with 2020 presidential candidate Andrew Yang, former city sanitation commissioner Kathryn Garcia, city Comptroller Scott Stringer and civil rights attorney Maya Wiley the top contenders in a field of 13 candidates on the Democratic ballot.
The final day of voting is June 22, with the top Democrat in overwhelmingly Democratic New York City highly likely to win the November general election and succeed the term-limited Mayor Bill de Blasio.
The Republican primary features Curtis Sliwa, founder of the Guardian Angels anti-crime group, versus Fernando Mateo, a restaurant owner and advocate for taxi drivers.
The Times Square shooting and other high-profile crimes like last weekend's fatal shooting of a 10-year-old boy in Queens have sparked fears of a city under siege. "Stop the Bloodshed," screamed a recent front page of the New York Post, which warned of surrendering streets "to homelessness, filth, crime and guns" in an editorial endorsing Adams.
The reality is more nuanced.
Many of the most common types of crime in the city, including robberies, burglaries and grand larcenies, remain near historic lows. Through the first five months of 2021, the total number of major crimes measured by the police department has been at its lowest level since comparable statistics became available in the 1990s.
But since the spring of 2020 the number of shootings has soared.
Through June 6, there were 181 homicides in New York City, up from 121 in the same period in 2019, an increase of 50%. That's the worst start to a year since 2011.
At least 687 people were wounded or killed by gunfire through June 6. That's not historically bad. More than 2,400 people were shot during the same period in 1993. But it is the highest number for a winter and early spring since 2000.
A plurality of voters surveyed in a Spectrum News NY1/Ipsos poll released this week chose "crime or violence" as the biggest problem facing New York, with both racial injustice and police reform also in the top 10.
The Rev. Al Sharpton, who has known most of the Democratic mayoral candidates for years, said crime is a big issue in Black communities and the progressive candidates should address it more forthrightly.
"You know, two weeks after I did the eulogy at George Floyd's funeral I did the eulogy for a 1-year-old kid in Brooklyn killed by a stray bullet in a gang fight," Sharpton said, referring to Davell Gardner, shot while sitting in his stroller last summer. "So it is not true that those of us that want police reform do not also at the same time want to deal with crime. And I think that the progressive candidates need to be more out on that."
Maria Forbes, president of the Clay Avenue Tenants' Association in the Bronx, said crime has risen in her neighborhood during the pandemic and she has taken taxis in order to avoid the subway.
"I do not feel safe getting on the train," Forbes said.
But Forbes, like a lot of New Yorkers, also doesn't single out crime or any one issue as the most pressing. Housing and education are also big issues, she said.
"You have minimum wage people who need housing and there's six of them in a two-bedroom," Forbes said.
The candidates differ widely in their approaches to crime.
Wiley, who is competing with Stringer and former nonprofit executive Dianne Morales for the votes of the most liberal of New Yorkers, would cut the police budget by $1 billion annually "and invest those funds directly into the communities most impacted by gun violence," according to her platform.
A Wiley campaign ad shows police driving into a crowd of Black Lives Matter protesters last year. She says in the ad that it's "time the NYPD sees us as people who deserve to breathe," a reference to the deaths of Eric Garner and George Floyd.
Stringer says he would cut at least $1 billion over four years through measures such as transferring mental health response to non-police crisis teams and reducing police overtime.
Garcia has not called for cutting the police budget, but says officers' minimum age should be increased from 21 to 25 and new recruits should be required to live in the city.
Yang backs a police residency requirement as well as beefed up oversight of the department, but rejects calls to defund the police.
"The truth is that New York City cannot afford to defund the police," he warned.
Adams, who spent 22 years in the New York Police Department, says he was victimized by police brutality as a teenager and joined the force to reform it from within.
A group Adams founded called 100 Blacks in Law Enforcement Who Care advocated against racial profiling and for recruitment of more officers of color.
While New York City mayoral races are often unpredictable, this primary is especially hard to predict because it will be the first to use ranked choice voting, with voters ranking up to five candidates.
Turnout, usually low in mayoral primaries, will also be a factor.
"The question is which issues are going to be the most important to the voters that turn up on primary day," said Susan Kang, a political scientist at the John Jay College of Criminal Justice.
Kang said crime isn't the main issue she hears about knocking on doors for a City Council candidate she's supporting in Queens.
"People talk to me about all kinds of things like property tax issues, street parking, public transportation," Kang said. "No one says to me, 'but what is this person going to do about crime?'"
Karen Matthews And Michael R. Sisak, The Associated Press
Liberals, opposition clash with days left to pass legislation before House rises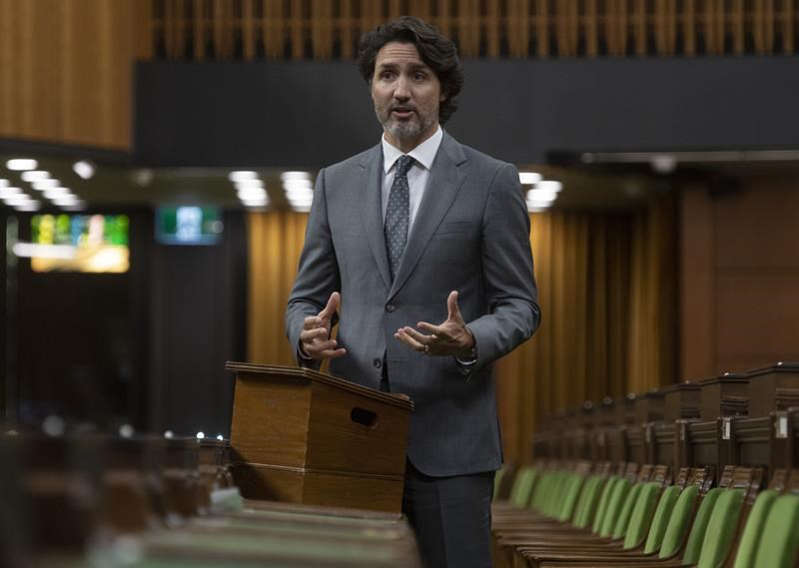 OTTAWA — Parliamentarians are in their final week before a summer break in the House of Commons, where federal parties are using the minority makeup to posture for a potential election.
With only days left before the House rises, the Trudeau government has begun to single out the Conservatives for using procedural tactics to block the passage of legislation around climate accountability, banning conversion therapy, changes to the Broadcasting Act and a bill to implement its budget.
In Monday's question period Liberal House leader Pablo Rodriguez told the party it should "support us, support Canadians."
The Conservatives and New Democrats hit back at the government's cries over urgency, saying the Liberals mismanaged the agenda and delayed introducing bills until it was too late to pass them.
Members of Parliament entered the chamber, some in person, but most virtually, where they are scheduled to sit until Wednesday for what could be the last time under the current makeup, with several bills still outstanding.
Given the minority government, the possibility of a general election at any time hangs over the House — autumn marks two years since the Liberals were re-elected to power.
Last week, the possibility of a vote happening later this year was heightened when MPs not seeking re-election delivered farewell speeches to Parliament.
All of Canada's federal leaders, including Prime Minister Justin Trudeau, have spent months saying they don't want to send Canadians to the polls while provinces battle the COVID-19 pandemic.
But the situation is improving, with infections steadily falling as millions more Canadians get vaccinated against the virus, and provinces are moving to lift some of the strictest measures to allow people to socialize again.
Trudeau used his government's briefing on the pandemic last Friday to blast the Conservatives for obstructing its agenda, and the Bloc Québécois as well as NDP for joining in the political games, including on legislation around pandemic supports.
"If the Liberals are planning to go to an election in August or September then why introduce these bills at all?" NDP Leader Jagmeet Singh said Monday.
"To me, it looks like they are just putting on a show."
Last October is when the Liberals reintroduced their proposed ban on conversion therapy, a widely discredited practice that aims to change someone's sexual orientation or gender identity.
It was initially tabled in March 2020, but delayed when the pandemic hit and then died when the government prorogued parliament last summer in the midst of the WE Charity scandal.
Bardish Chagger, minister of diversity, inclusion and youth, shared a letter on social media she penned to Conservative Leader Erin O'Toole ahead of Monday's debate on the bill, asking his MPs to stop talking so that a vote can happen.
Several Conservative members have raised concerns about the Liberals' definition of conversion therapy.
These Tories say they don't support the coercive practice, but worry the government's definition is too broad and could threaten individual conversations about sex and gender, particularly between adults and children.
Also on the Liberals' agenda is a proposed a law that would track Canada's progress on reaching net-zero greenhouse gas emissions by 2050.
Conservatives, along with Green MP Elizabeth May, have raised concerns over the speed at which the Liberals, with the help of the NDP, are trying to get the proposed climate accountability law passed through the House of Commons, saying it needs more scrutiny.
O'Toole's MPs have so far voted against the bill for what they say is a lack of inclusion from the oil and gas industry and presence of "climate activists" on a government-assembled advisory panel, designed to provide feedback on how to drastically cut Canada's emissions by mid-century.
"To say this bill is urgent after not calling it for months and indeed after proroguing the house and delaying everything … is the height of hypocrisy," said Conservative environment critic Dan Albas said in a debate on Monday.
For their part, the Greens have said what the Liberals are proposing is a lacklustre regime of timelines and goals compared to similar laws in other countries that keep nations on track to reach their climate goals.
This report by The Canadian Press was first published June 21, 2021.
Stephanie Taylor, The Canadian Press
Canadians encouraged to see mRNA shots as interchangeable as more 2nd doses open up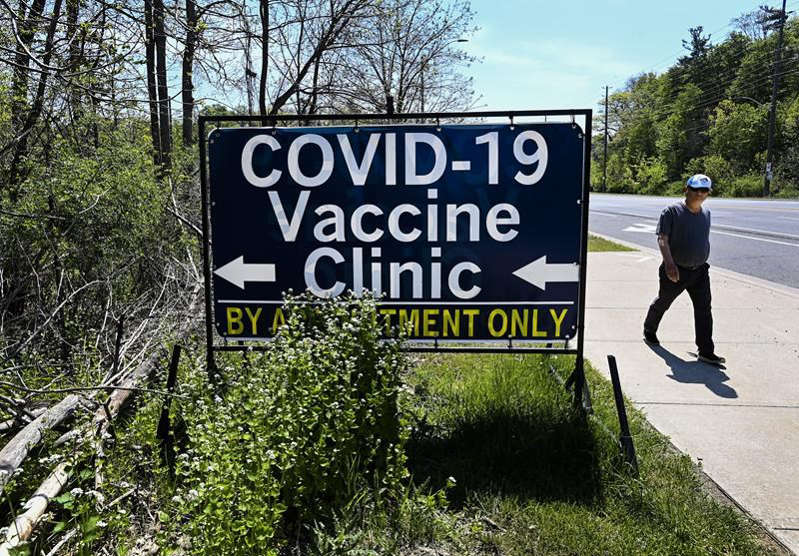 TORONTO — Officials and experts emphasized the interchangeability of the Moderna and Pfizer-BioNTech vaccines on Monday as shipment delays led to changes in Canadians' second-dose appointments.
The federal government has said Pfizer's weekly shipment of 2.4 million doses is delayed and will arrive mid-week. That left provinces switching Pfizer appointments for Moderna, and urging people not to cancel their jabs.
In Ontario, residents were informed they might get a different mRNA vaccine for their second dose as many became eligible to book accelerated second shots on Monday.
The province's top doctor urged people not to hesitate if offered Moderna after getting Pfizer for their first shot.
"We want you getting the full protection as soon as possible," said Dr. David Williams, noting that the highly transmissible Delta variant was still spreading in the province. "The vaccines are safe to mix."
Alberta also advised residents that the vaccine appointments might have to change based on supply, and noted that the two mRNA shots are considered interchangeable.
"At this time, there is more Moderna available. If you book for Moderna, you will be able to get an earlier appointment and thus complete your series," Alberta Health Services said in a tweet Monday.
In Manitoba, officials encouraged adults to get Moderna shots and warned the province might have to cancel Pfizer appointments booked after July 7 due to the supply slowdown.
Quebec Premier François Legault told reporters that experts have suggested there's slight additional protection associated with changing vaccines for a second dose, with a low risk of secondary effects from mixing.
"Our public health is saying you can have the same one, or a mix, the advantages are a lot higher than the very small risk," Legault said Monday.
In Ontario – where 76 per cent of adults have had a first dose and 24 per cent are fully immunized – those who got a first dose of an mRNA vaccine on or before May 9 were able to book second doses starting at 8 a.m. Monday. Residents in Delta variant hot spots who got their initial jabs on or before May 30 can do the same on Wednesday.
Some said they were still digesting the news regarding mixing mRNA vaccines.
Krystyna Szajkowski, who received Pfizer as her first shot, said she was nervous about the possibility of mixing doses.
"I was concerned and I was prepared to say no," said the 81-year-old Mississauga, Ont., resident who ended up being offered Pfizer for her second jab Monday.
Many others, however, had no qualms over mixing mRNA shots.
"I did my research and got comfortable with it," Matab Shehab, 22, said heading into her Moderna appointment. "Besides my fear of needles, I'm fine."
Toronto's Humber River Hospital started switching to Moderna appointments on Sunday, following direction from Toronto Public Health.
Lisa Bitonti-Bengert, the hospital's senior director for clinical innovation, estimated that between 25 and 30 per cent of people opted to wait for Pfizer when informed of the change.
Staff have been talking to people outside the mass clinic at Downsview Arena, she said, explaining the science, the risks posed by variants of the virus, and offering reassurance.
"People aren't quite convinced yet of the interchangeability," Bitonti-Bengert said.
Many of those choosing to wait for Pfizer are able to work from home, she said, while essential workers appeared more likely to make the switch to Moderna for second doses.
Several experts took to social media encouraging people to get whichever of the two mRNA shots they're offered as their second dose.
"With this week's delayed Pfizer vaccine shipments, I'm concerned about people delaying dose 2 because they are being offered Moderna vaccine," Dr. Jeff Kwong, an epidemiologist with the University of Toronto, said on Twitter. "The last thing we want is any loss of momentum in our flourishing vaccine rollout."
Kwong said analyses of data compiled by the independent research organization ICES show that two doses of Moderna are "just as good" as two of Pfizer in preventing infections.
As a result, he said there's no reason to think one dose of Pfizer and a second of Moderna would be any worse than two doses of the Pfizer vaccine.
Other experts expressed similar sentiment, noting people regularly get different brands of other vaccines without thinking twice.
"If you got a flu shot this year, you likely don't know the brand. Neither do I. They're made by separate companies," Dr. Zain Chagla, an infectious disease specialist at St. Joseph's hospital in Hamilton, said in a tweet. "Moderna and Pfizer are interchangeable."
Governments have noted that youth will continue to receive the Pfizer shot since it is currently the only one approved in Canada for those under 18.
– With files from Paola Loriggio, Denise Paglinawan in Mississauga, Ont., Kelly Geraldine Malone in Winnipeg and Sidhartha Banerjee in Montreal.
This report by The Canadian Press was first published June 21, 2021.
Holly McKenzie-Sutter, The Canadian Press